Your computer storage is on the verge of its maximum capacity. After a few years, or possibly months, files and programs are scattering around the drive and some of them are bulky, but you are no longer using them. So, it best to discard these items to free up some space.
Unfortunately, finding giant files can be a little tricky. Especially when they are 'hidden' somewhere on a very deep subdirectory. To find them, you need special tools to do the work, and then you can decide if you want to delete the files.
In this article, I found two options to quickly find the largest items on your computer. One of which is a Windows 10 built-in feature, while the other one is third-party software.
#1 How to find the largest programs on Windows 10
1. First, go to the Start menu and hit the Settings icon.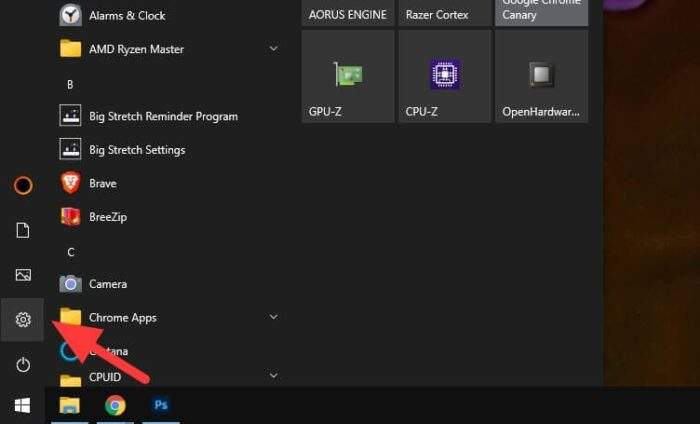 2. Click on System.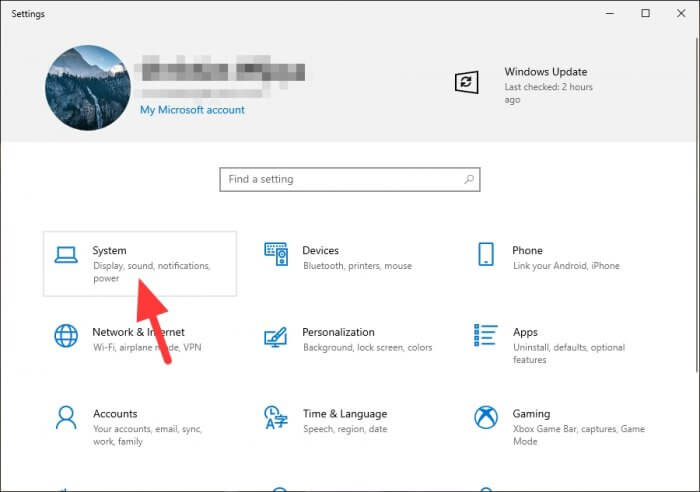 3. Select Storage on the left, and you will see a list on each category.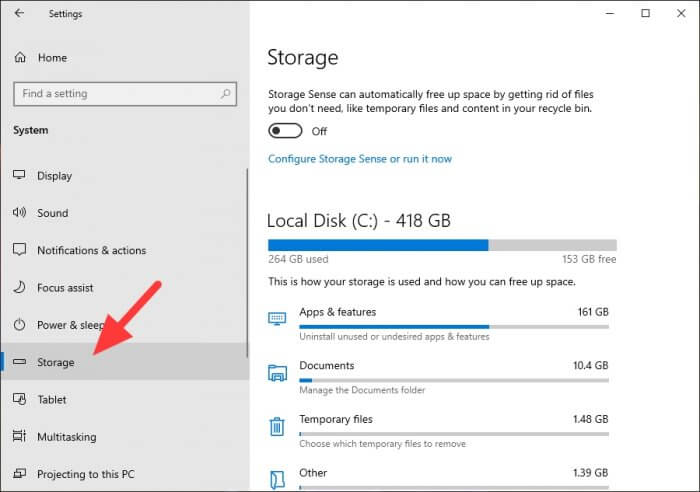 4. Select the category you want to declutter. If you want to remove unused programs, then hit Apps & features.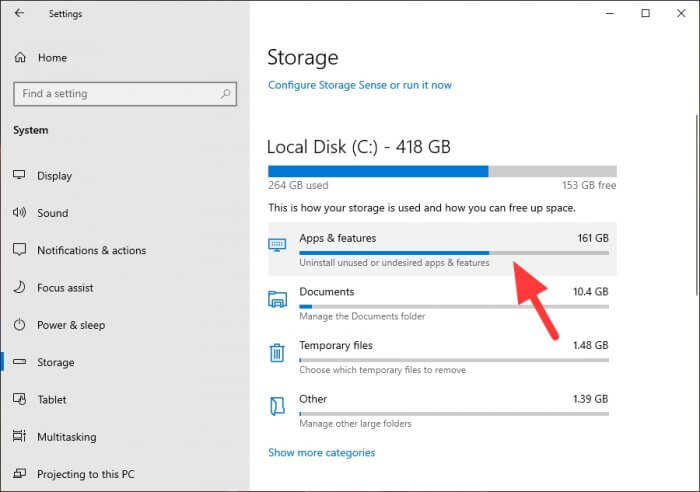 5. Make sure to Sort by: Size and Filter by: All drives.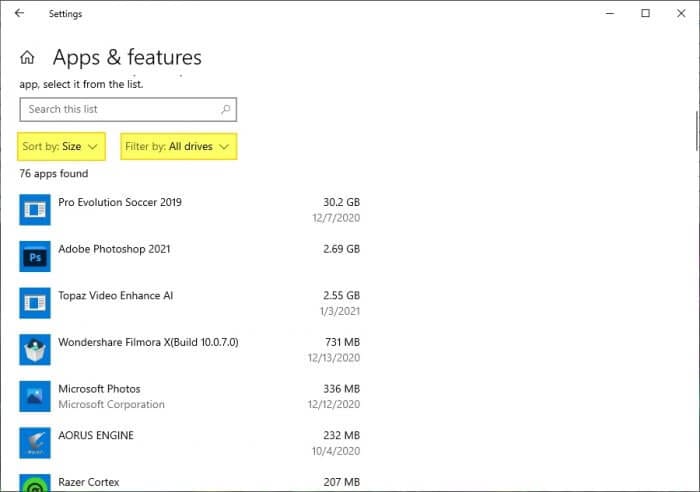 6. Then, you can decide if you want to uninstall a program.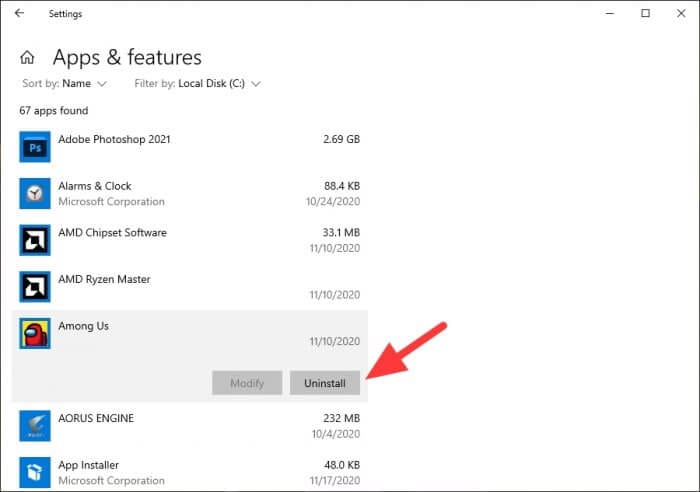 This feature is clearly still yet to be polished. It can only show common file formats, such as documents, media, and executable programs. On the other hand, there are hundreds of formats that leaves undetected by the system. While you can sort the largest apps, it can't provide the same function for documents and other files.
As that being said, I recommend you using third-party software called WinDirStat that will provide you a much deeper look at the occupied storage. It can detect various file formats and give you a sense of how big they really are. And you can quickly delete if no longer used.
#2 How to find large files with WinDirStat
1. Download and install WinDirStat.
2. Run the program and select the drive or directory you want to scan.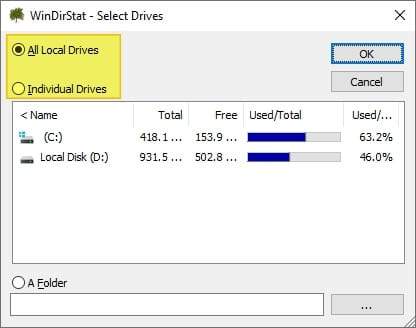 3. Wait for the scanning process to finish.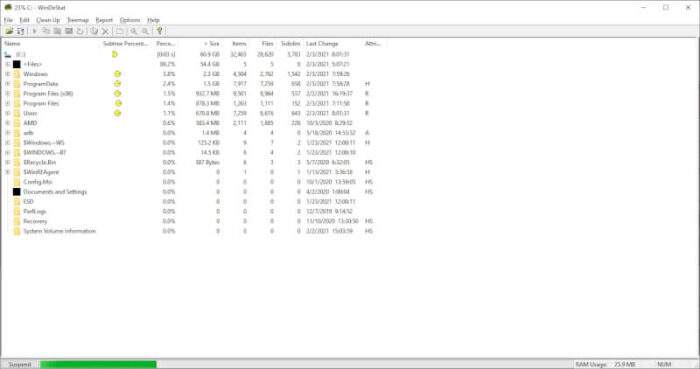 4. You will see a result like this. A bigger block represents a bigger file, while colors differentiate each file format.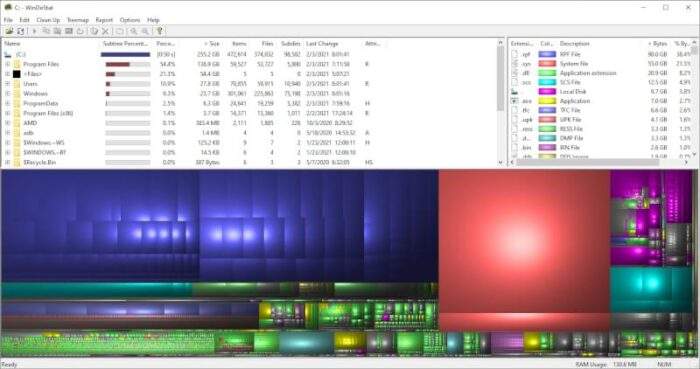 5. Click on one box to see its directory and format. You may also directly delete it from the context menu.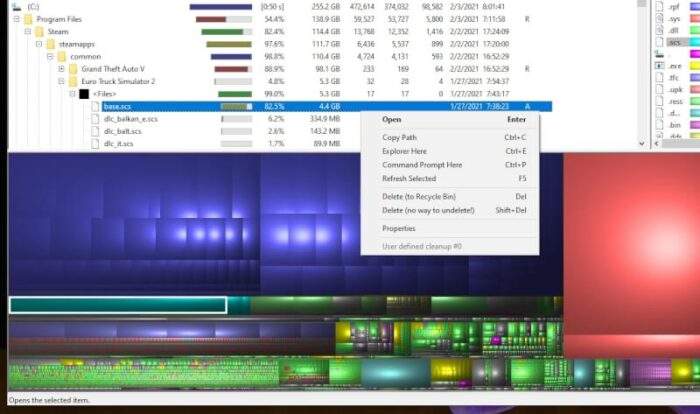 WinDirStat scans all kind of file extensions, some of them might be very crucial for your system to run. If you saw massive files in disk C: but you are not sure about it, just leave them alone. Or you may Google it to see if it is safe to remove.
Other than deleting unused apps, computer users are advised to regularly clearing junk files, defragging HDD, scanning for viruses, updating the latest drivers, and keeping Windows 10 up to date for a safer system.