When you lost your phone at your home and can't call it because the phone is silent, then you are going to have a hard time finding it. Unless if there is a way to ring the phone loudly even if the silent mode is activated.
Find My Device is a service offered by Google to help users locating their missing Android devices. This tool pretty much gives you the necessary control to retrieve and secure your device. As long as the missing phone still connected to the internet and you have access to a computer, tablet, or another phone, then you are good to go.
Follow the guide below to ping an Android phone.
1. Go to Find My Device or install the app version here (in this example, I'm going to use the app).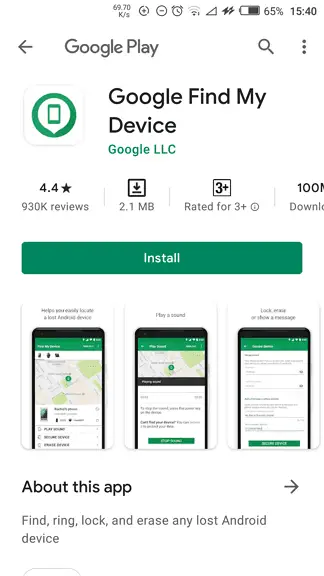 2. Log in with the same Google account as the missing phone.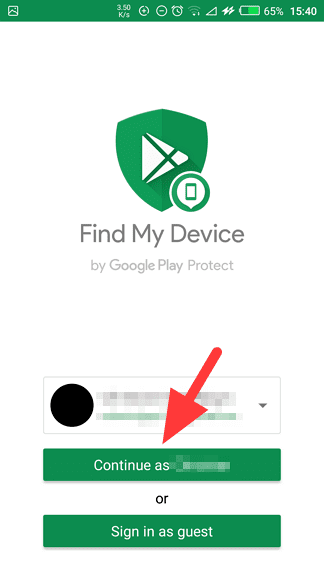 3. Select the device, then tap Play Sound.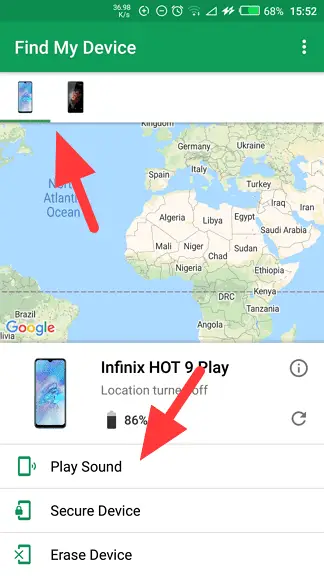 4. Follow the sound source to locate the missing phone. Tap Stop sound when done.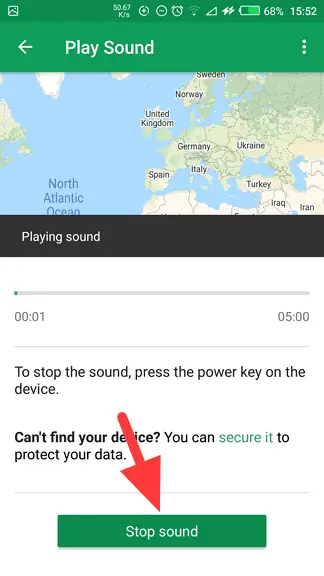 Furthermore, Google Find My Device is a very useful app in case you missed your Android device. It also offers location detection assuming the missing phone location feature is enabled and still connected to the internet.
A custom message can be displayed on the home screen, like your contact info, and hoping a good Samaritan will give it back to you. But if the phone is likely irretrievable, you may erase its data remotely and preventing anyone from seeing it. Also, check up some tips to recover photos from lost phones.