The Windows Search index is a database that Windows 10 uses to provide fast search results when you search your files, emails, and other content. This index tracks files and folders on your PC, recording information like filenames, contents, properties, and locations. By relying on this pre-built index, Windows can return search results almost instantly instead of having to scan your entire hard drive on demand.
Over time, this index can become outdated or corrupted, leading to issues like missing search results, incorrect results for deleted files, or slow search speeds. When this happens, rebuilding the search index forces Windows to completely recreate the index from scratch.
How to Rebuild Index on Windows 10
Sometimes your files or programs can't be found when using the Windows search feature. To fix that issue, you have to rebuild the index on Windows 10 so the system knows the exact directory of your files. In fact, this simple method can fix a lot of issues related to search and indexing. Here's how to do it.
1. Go to start and type indexing options.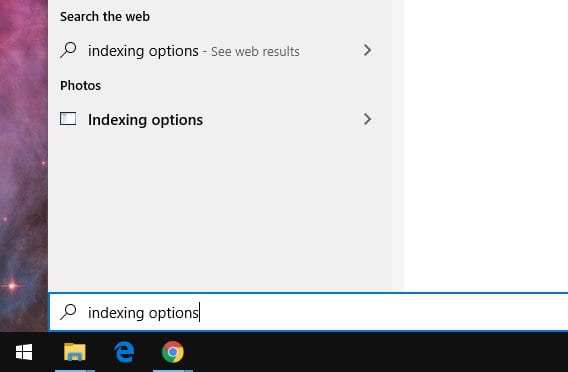 2. Launch the Indexing Options program.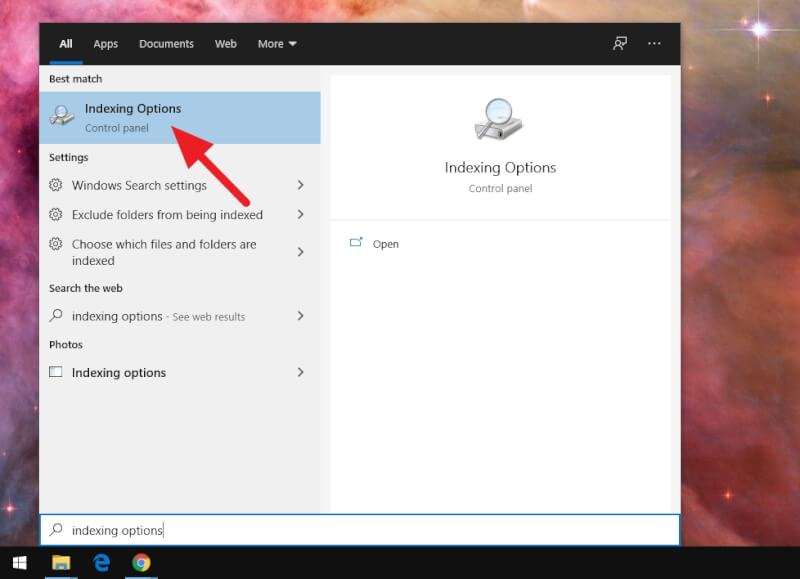 3. Click on Advanced.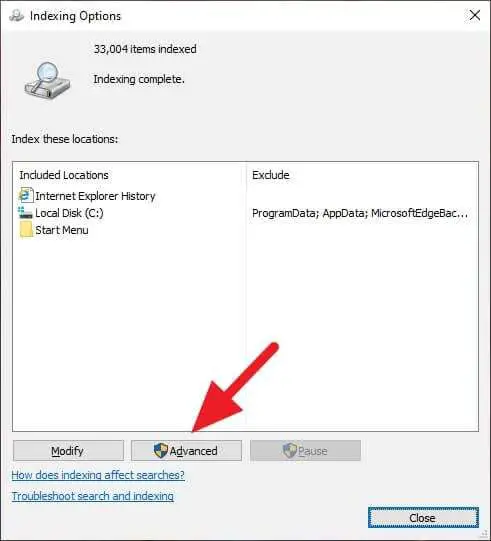 4. Click Rebuild.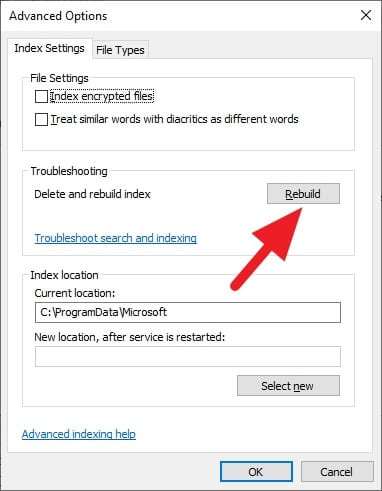 5. Select OK to confirm.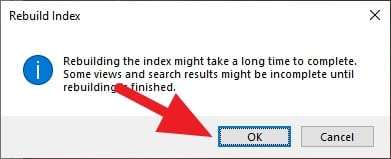 6. The rebuilding process will get started. Please note that this process will take some time and your activity may reduce its speed.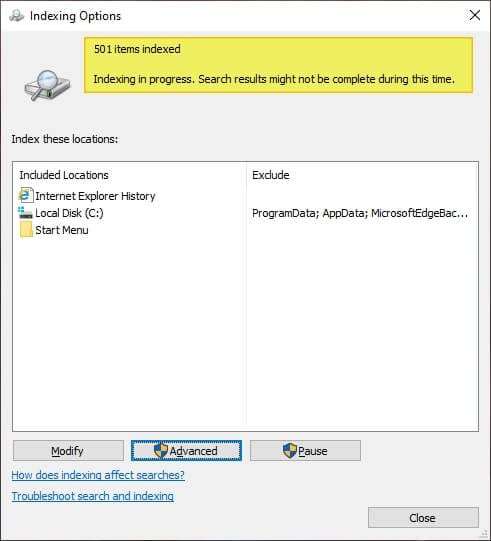 7. Once finished, you would see Indexing complete.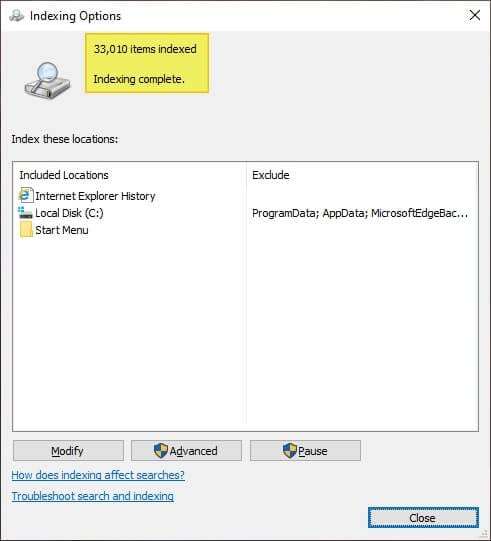 You can take advantage of the rebuild index by excluding certain files and folders from Windows 10 search results. That way, people who may use your computer will never find your secret files easily.
When to Rebuild the Index
Here are some telltale signs that it may be time to rebuild your search index:
Missing search results. You know a file exists, but searches don't find it.
Outdated results. Searches surface files or folders you already deleted.
Slow searches. Querying the index takes much longer than usual.
Rebuilding the index ensures it accurately reflects the current state of your PC. Fresh indexing scans all locations, recording new and changed files while dropping deleted items.
FAQs
What happens if I delete and rebuild index?
When you delete and rebuild an index, the index's metadata, statistics, and index pages are removed and recreated. This process can help remove fragmentation, reclaim disk space, and improve query performance.
How long does it take to rebuild indexing?
The time it takes to rebuild indexing depends on various factors, such as the size of the data, the complexity of the index, and the system's resources. It can take anywhere from a few minutes to several hours.
How do I turn indexing back on Windows 10?
To turn indexing back on in Windows 10, follow these steps:
1. Right-click the Start menu and go to Computer Management.
2. Go to Control Panel -> Indexing Options.
3. In the Indexing Options dialog box, make sure Microsoft Outlook is an included location. You can click Modify if necessary to change selected locations.
Can I use Outlook while index is rebuilding?
Yes, you can use Outlook while the index is rebuilding. However, the search functionality may be limited or incomplete until the rebuilding process is complete.