Removing background noise from audio is an essential step in producing high-quality videos. Background noise can be distracting and make it difficult for viewers to focus on the content. Fortunately, with the right tools and techniques, removing background noise from audio is a straightforward process.
In this tutorial, we will show you how to remove background noise from audio in Filmora, a popular video editing software. As a reference, I'm running Filmora 12 but it should not prevent users from other versions from following the guide. With that said, let's get started!
Note: In my experience, the filmora noise removal feature is a hit-and-miss. If you want a more reliable noise reduction, a free app like Audacity is the best tool for the job.
How to remove audio noise in Filmora
1. Open Filmora. Drag and drop the video or audio clip to the timeline.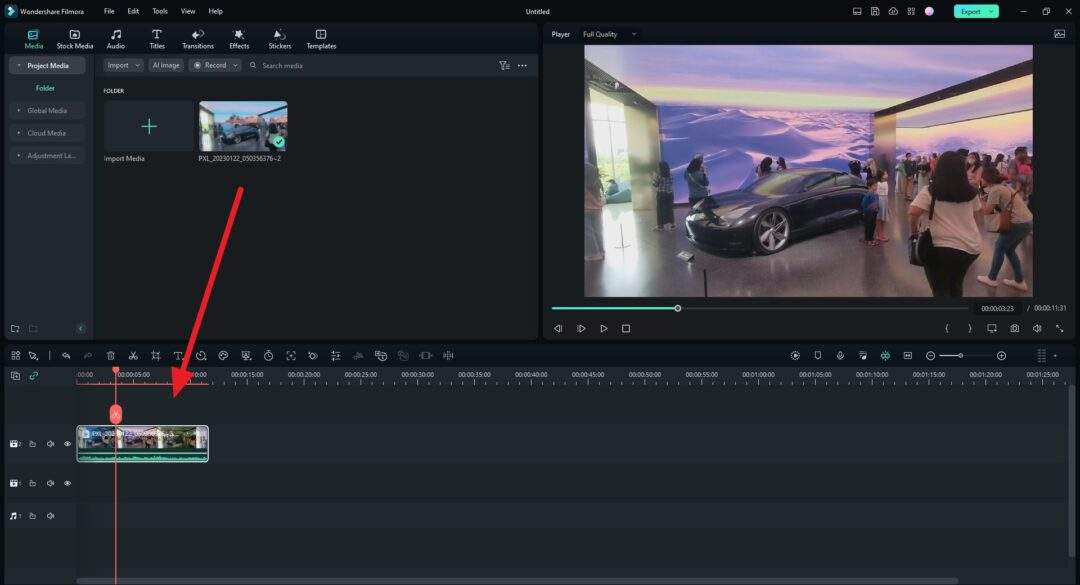 2. Double-click on the inserted clip. Alternatively, you can perform right-click and select Adjust audio.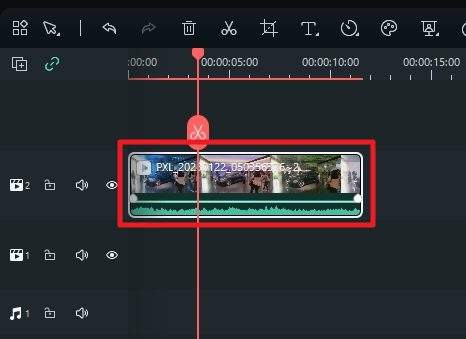 3. Next, go to the Audio tab.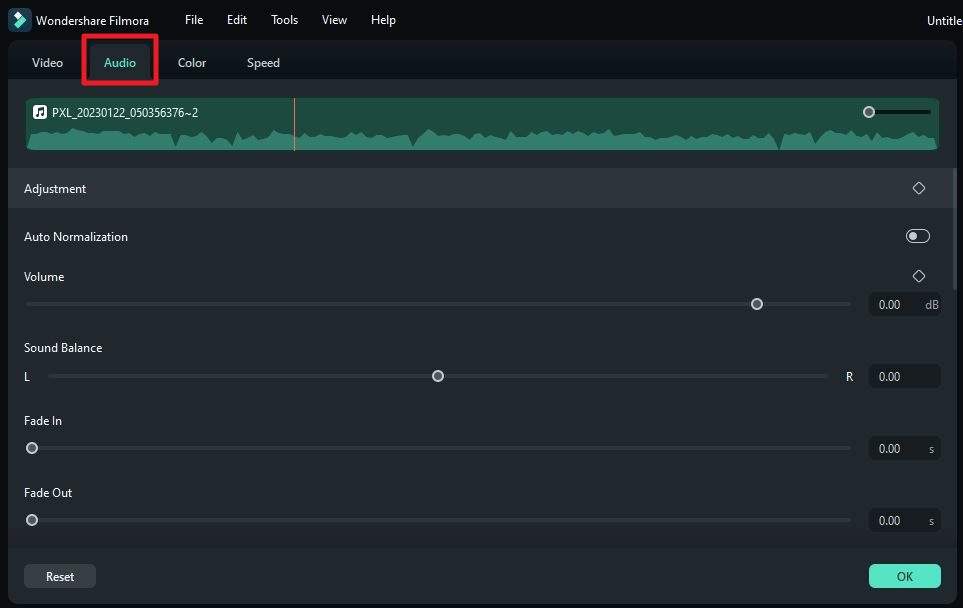 4. Scroll down and enable Normal Denoise. You can choose the strength level that you see fit.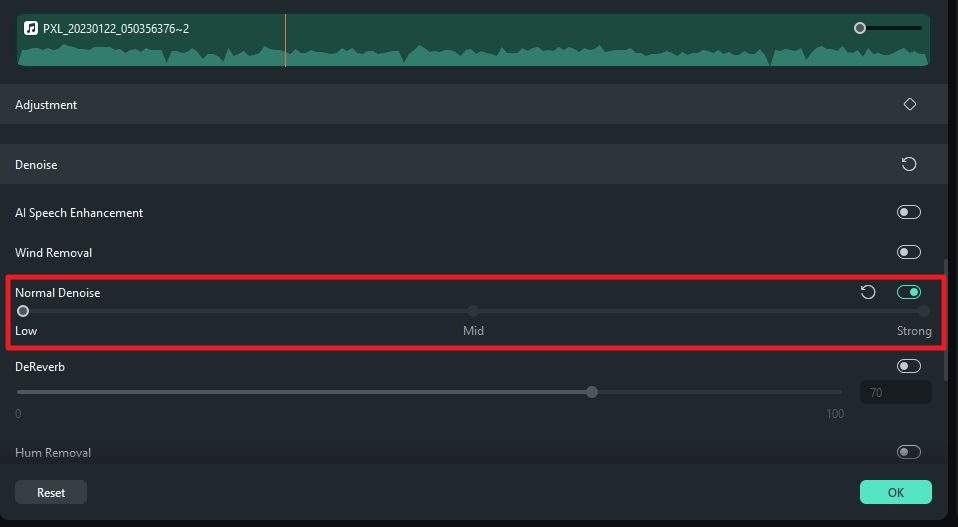 5. If there is a lot of wind noise in the audio, you might want to enable Wind Removal.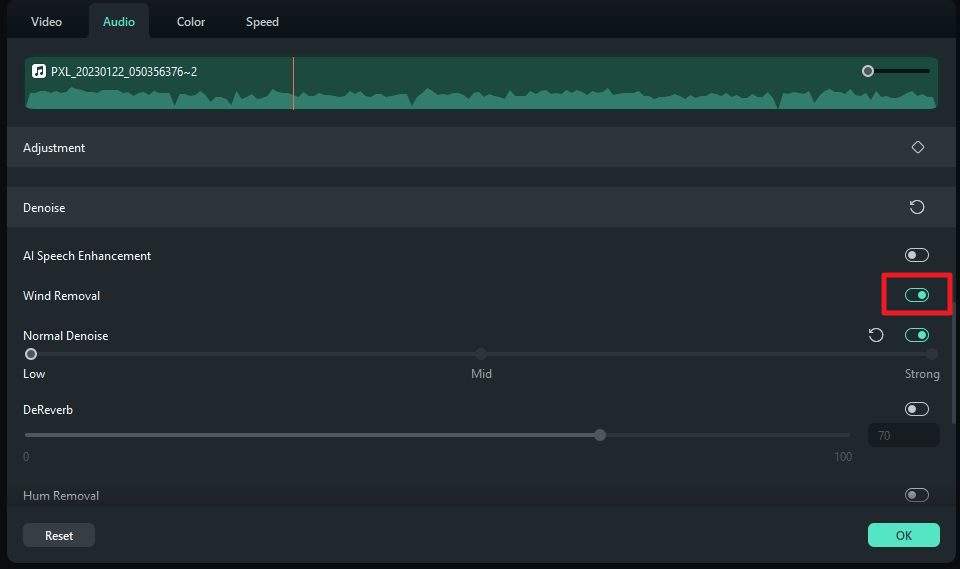 6. The AI Speech Enhancement feature is also good to improve the clarity of spoken voices in the audio clip.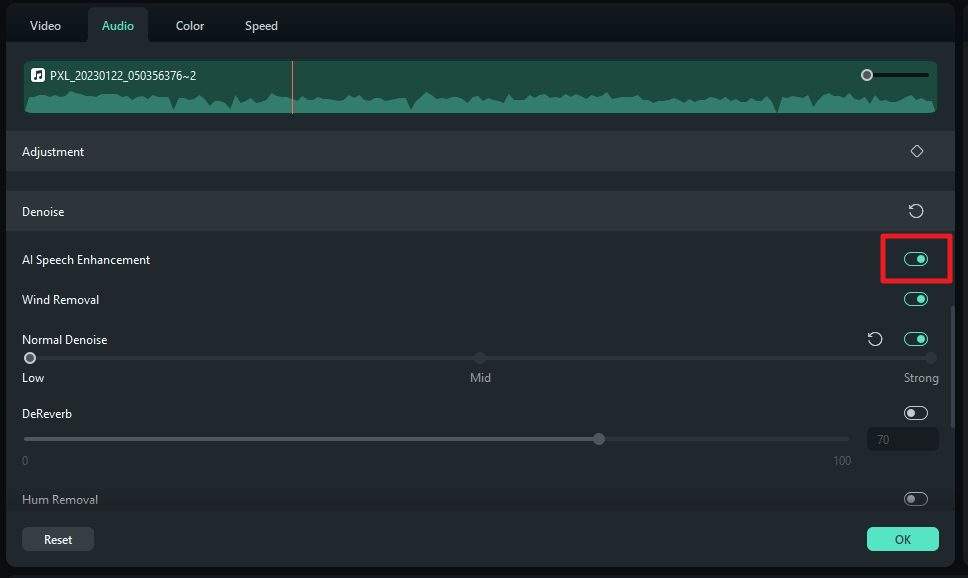 7. Finally, click OK.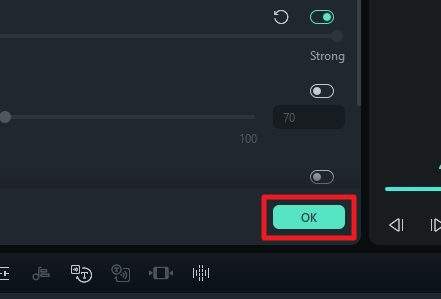 FAQ about removing background noise in Filmora
Does Filmora have denoise?
Yes, Filmora offers a denoise feature that effectively eliminates background noise from audio. To use the feature, import your source video to the Media Library and add or drag-n-drop it to the video track. Right-click the video on the track and select the Adjust Audio option. This will open the audio settings panel where you can enable the Normal Denoise option.
Can you remove background noise from a video?
Yes, the process is the same as I mentioned earlier. Filmora can detect audio from a video and clean its noise.
How do I get rid of grainy videos in Filmora?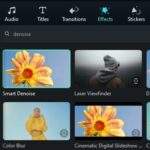 To get rid of grainy videos in Filmora, you can use the "Smart Denoise" effect. First, go to the Effects panel and type "Smart Denoise". Then, drag and drop "Smart Denoise" to the timeline. You can adjust its length depending on the clip you want to denoise.