The keyword here is 'practical'. If you look at some results about extending Chromebook battery life, you would find tips like 'turning off WiFi and Bluetooth' which is kind of defeats the purpose of a cloud-first operating system in the first place. Today, we are looking into something more practical.
After using a Chromebook for quite some time, I found several small tweaks that could extend the battery's longevity. Of course, the device itself is already designed to be power-friendly and well-optimized right out of the box, so these tips may only help a bit.
But still, it's an improvement nonetheless. Here are seven tips to improve Chromebook's battery.
#1 Reduce the screen brightness as low as possible
The device screen is perhaps the most power-hungry feature on a Chromebook. It sucks even more power when turned on at a considerably higher brightness level. Therefore, lowering the brightness could reduce the power consumption and save the battery substantially.
1. Tap the clock on the shelf.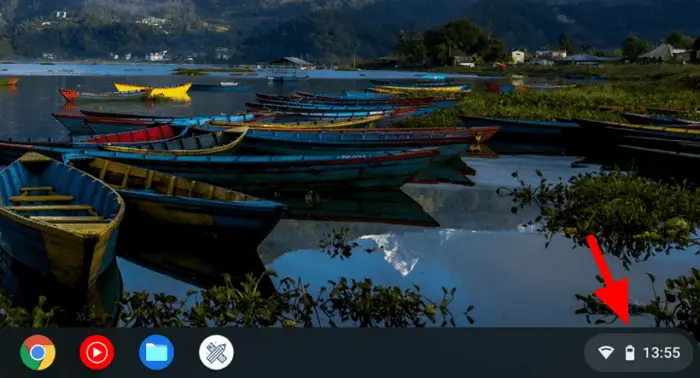 2. Click the expand icon.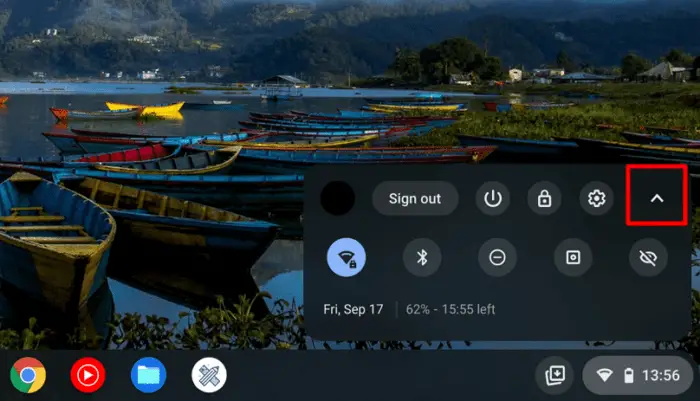 3. Move the slider to the left or right to adjust the brightness.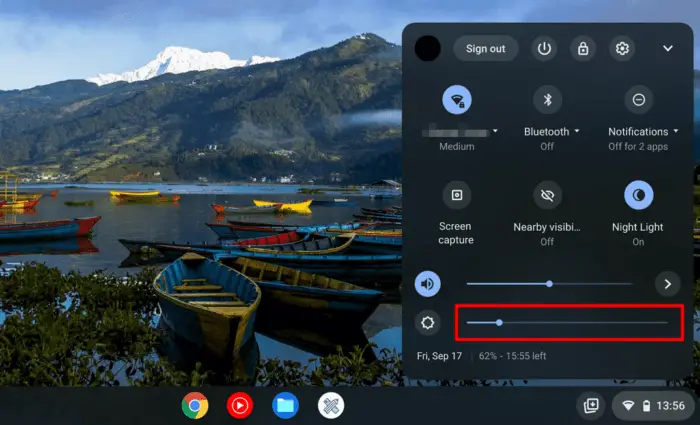 Alternatively, you may press a small sun icon on the keyboard (on top of the number row) to lower the illumination.
Please be aware that by the time of this writing, Chrome OS will automatically detect the surrounding light when the device is turned on and set the appropriate brightness level. Hence, your brightness setting is not permanent.
#2 Enable automatic sleep when Chromebook is idling
When you leave the Chromebook on, perhaps for a coffee break, everything you just left keeps running. Even though they entered the idle mode where the processing power is less fluctuate, running apps still consumed quite a lot of energy that goes to waste.
Therefore, enabling automatic sleep when the Chromebook is idling is the best way to preserve power but keeping the device ready to work when you're back.
1. Navigate to the clock and tap Settings.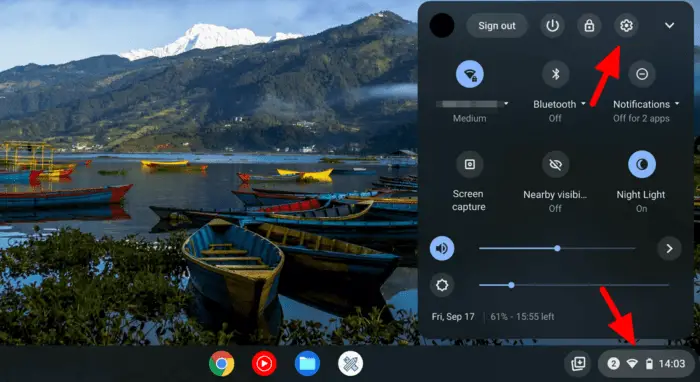 2. Under the Device menu, go to Power.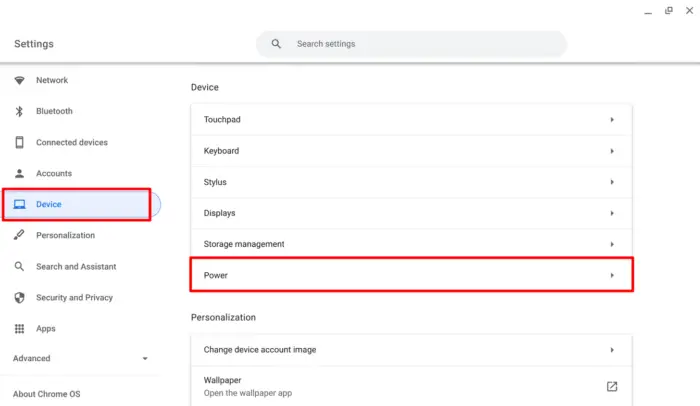 3. Make sure that the Chromebook will go to sleep when both charging and on battery.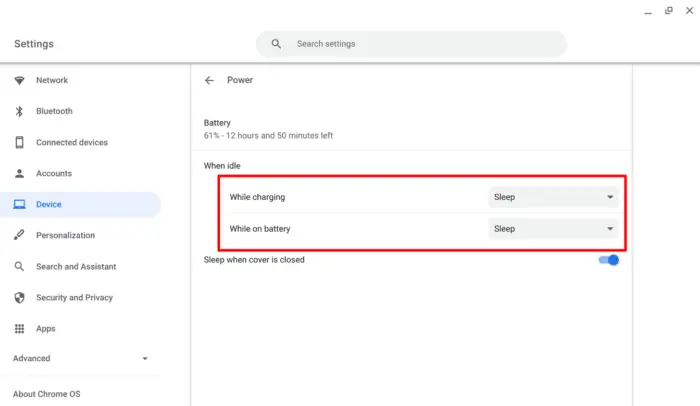 This setting would put apps, background processes, and web pages to sleep, utilizing much less computing power and consequently lower energy. WiFi and Bluetooth connections would also be disabled during sleep.
#3 Close unused pages and applications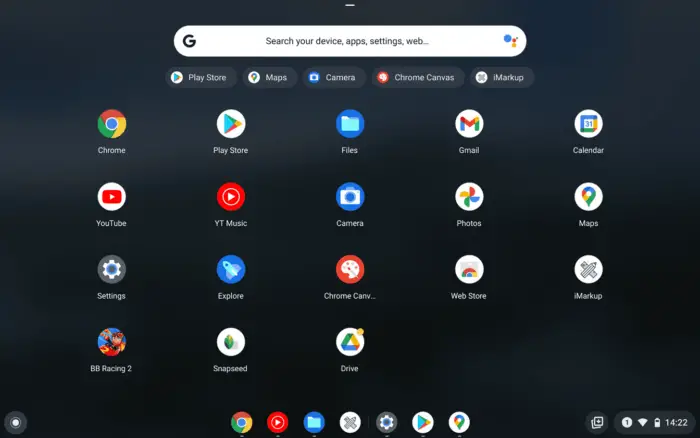 It's easy to fall into the hole of multitasking. Opening multiple apps at the same time in the hope of finishing more tasks within a limited timeframe. But you have to be mindful of the memory capacity of the device. Not only that, excessive apps and web pages running simultaneously can seriously drain the battery.
Always check the shelf and see if there is an unused app you can close right away. The same thing also applies to multi-tab browsing. Although web pages are generally lighter than native apps, it's still recommended to manage their number. A free Chrome extension named OneTab could greatly reduce the total tabs need to open.
#4 Kill unnecessary background tasks from Task Manager
Did you know that there are numerous background processes that run automatically in the background, even though you never use them? For that reason, killing those tasks is justified if you really want to squeeze the battery power into something that you actually use.
1. To run the task manager, press the Search and Esc buttons simultaneously.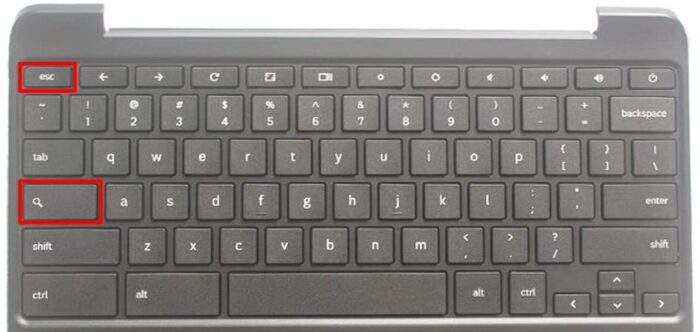 2. Find background tasks you want to kill. Preferably, the ones with a large memory footprint.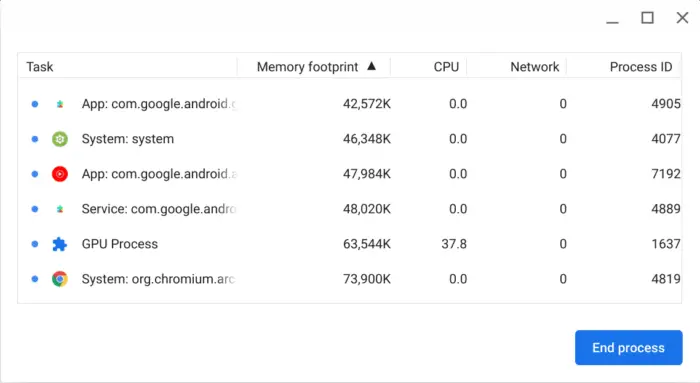 3. Click on it and hit End process.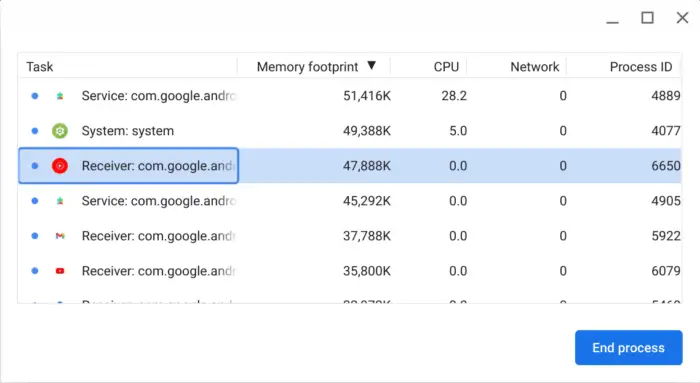 If you see a crash or some apps ceased to function, just turn off and turn on the device again. The formerly killed apps will back online again.
#5 Reduce active extensions on the Chrome browser
Browser extensions are similar to mini-apps that are embedded in Google Chrome to enrich its feature. But I would argue it's a little bit worse than native apps. They run in tandem with Chrome whether you actually utilizing them or not, increasing the overall memory footprint of the browser and helps to drain the battery in the process.
So, in a device so underpowered like Chromebook, being a minimalist is a must. Try to reduce the number of active extensions. Unused extensions can be removed entirely or deactivated in case you will need them again someday.
1. Go to Chrome menu > More tools > Extensions.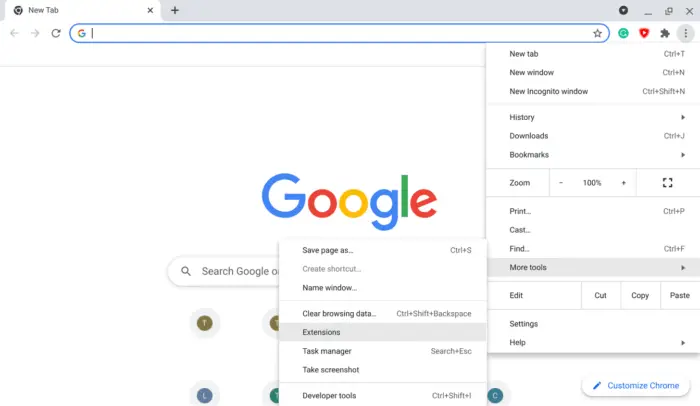 2. Click Remove on an extension you wish to delete.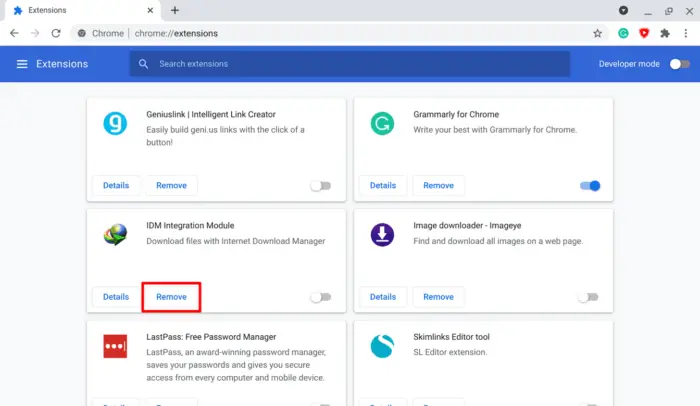 3. To confirm, hit Remove again.

4. Alternatively, installed extensions can be deactivated without being removed.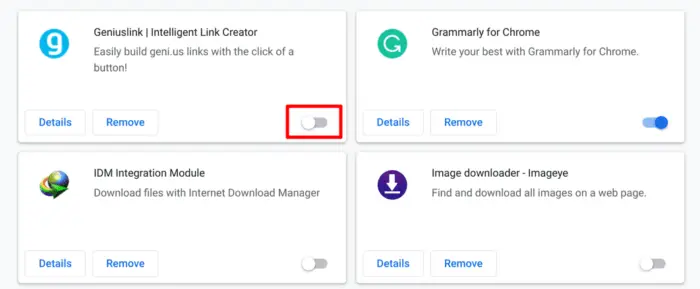 #6 Only recharge the Chromebook up to 80%
Numerous studies concluded that the lithium-ion battery technology that is widely used on gadgets today will slowly lose its real capacity after multiple charges and discharge cycles. In a nutshell, after reaching 70% when charging, the battery will experience a jump in voltage and only getting worse as it nearing 100%.
This high voltage can damage the battery component, reducing its actual capacity over time. A 5000mAh battery that is constantly being recharged to 100% may lose about 1000mAh after a year or so.
That's why experts are recommending charging a battery-powered gadget to around 70% to 80% and then unplug the charging brick. This practice should in theory increase the charging cycle at least twice and slowing the degradation down.
#7 Utilize the guest mode as much as you can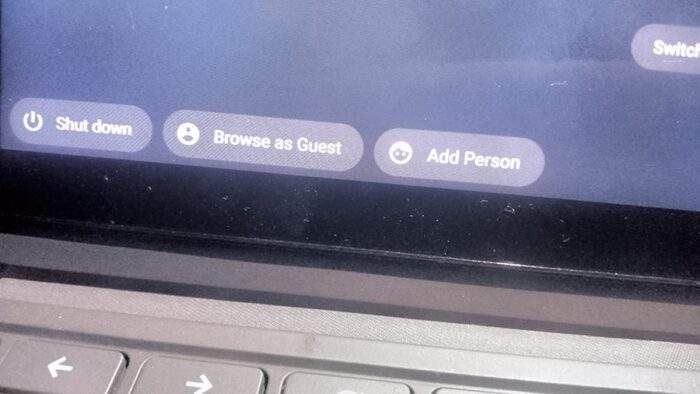 Chrome OS offers a guest mode that is essentially a stripdown version of the signed-in mode. In this mode, Chromebook only runs the necessary functions that allow the device to be used for basic activities such as browsing, file manager, taking pictures/videos, and device settings. This also means a lot less power is used.
Of course, not many people would love to experience Chrome OS under the strictly limited guest mode. But for simple tasks like checking the weather, reading the news, or taking a photo, the guest mode may be the ideal choice.
---
Like I mentioned before, Chromebook itself is already so optimized, leaving almost no additional tweaks for users to lower its power consumption. I suggest employing a more powerful desktop computer to handle heavier tasks as it can work fine with temperatures that Chromebook might be very uncomfortable to sustain.