Time Needed : 1 minutes
Sometimes when you visited a very fast & responsive website, you might wonder what hosting service they are using, and perhaps you might be interesting to use it as well. Fortunately, you don't have to ask them. There is a way to detect the hosting provider name used by a website easily. Follow the guide below.
Go to SSL Checker decoder.link. This is a free tool by Namecheap that could detect SSL information for free. No registration required.

Input the website address, and click Check.

Go to Nameserver to see the server destination. From here, you could identify the hosting service.

If you are not sure, try to search the Nameserver query on Google. There will be definitive answers there.
You can't always get the hosting name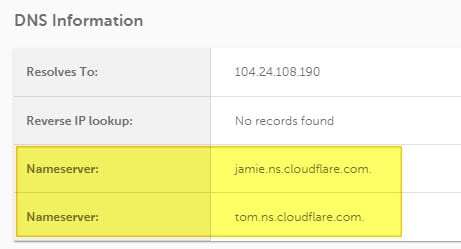 We can identify the hosting name by its nameserver. Unfortunately, some website owners decided to give away the nameserver control to a third-party service like Cloudflare. Hence, the real IP address is masked and cannot be seen by the public. Not only that, but website owners can also use a custom nameserver inherited from the website name.
If this is the case, you may reach the website owner and ask them about the hosting service.