Instagram's search function is a great way to discover new accounts and content, but sometimes you might want to clear out your search history suggestions to start fresh.
Maybe you've searched for something embarrassing and don't want it showing up every time you use the search bar, or maybe you just want to see more relevant results. Whatever the reason, it's simple to clear your search history on Instagram. In this tutorial, we'll walk you through the process.
Since there are two major versions of Instagram — desktop web and app, I'm going to cover both of them, starting with the app version (Android & iOS).
Note: The following guides are based on Instagram version 264.0.0.22.106 which may or may not the same interface as your own.
Clearing search history on the Instagram app
1. Open the Instagram app on your phone.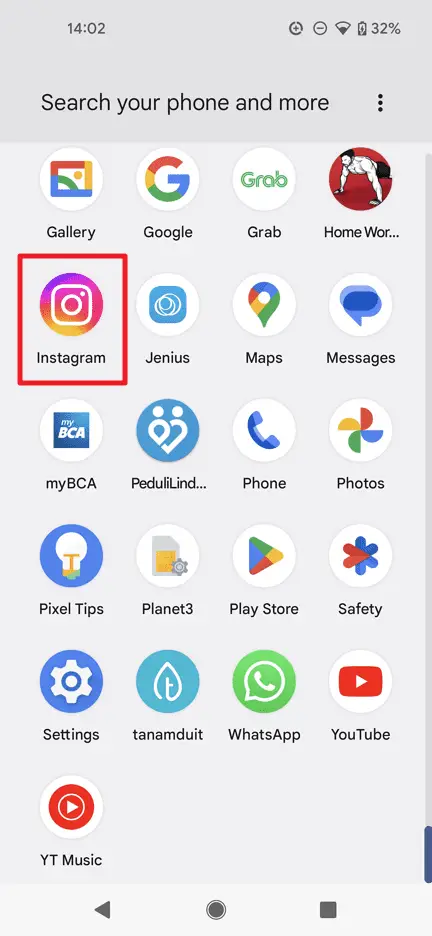 2. Tap the search icon at the top.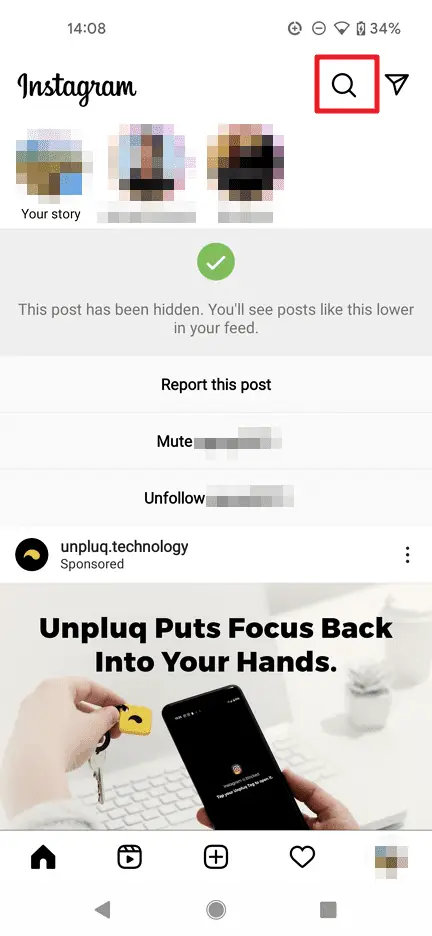 3. Tap the search bar.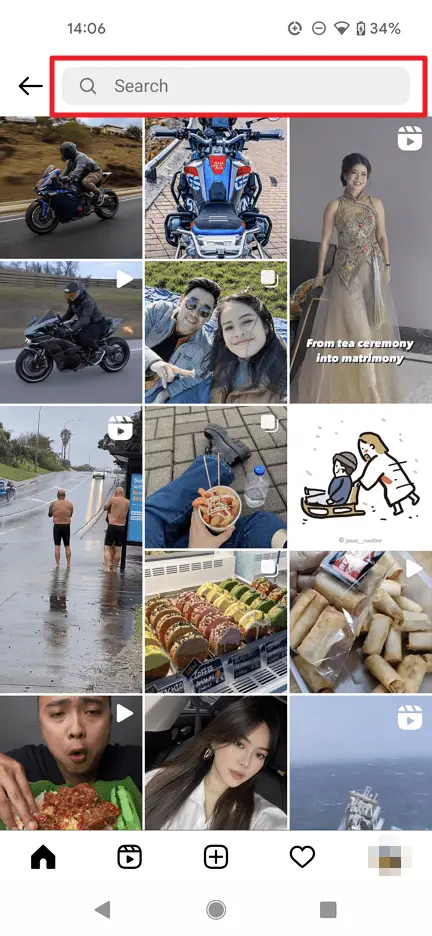 4. It will reveal some of your previous search queries. You may hit the x icon to delete each of them.
5. If you want to remove all of them at once, tap See all.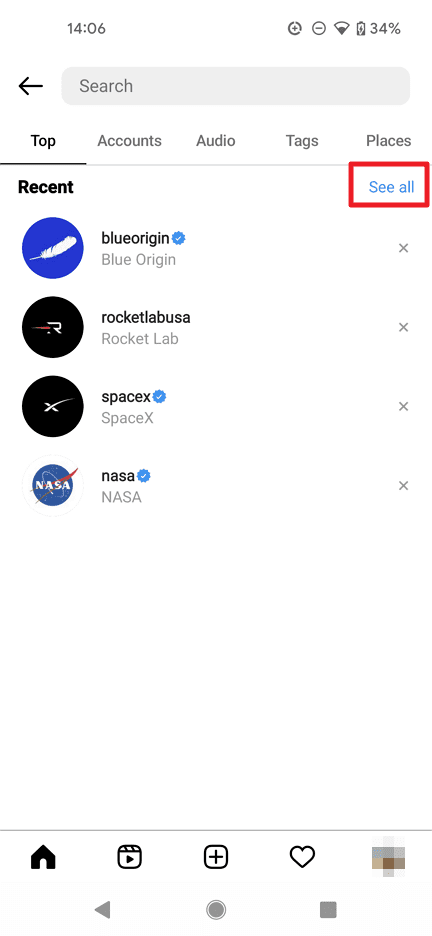 6. Then, tap Clear all.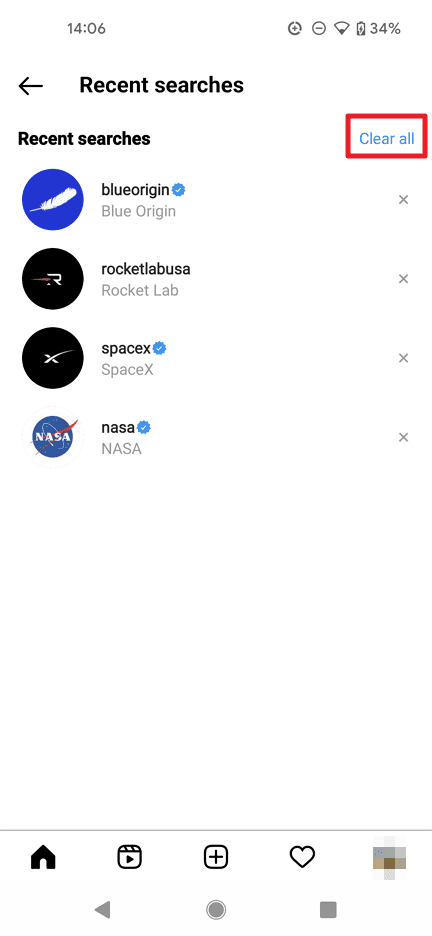 7. Tap Clear all again to confirm.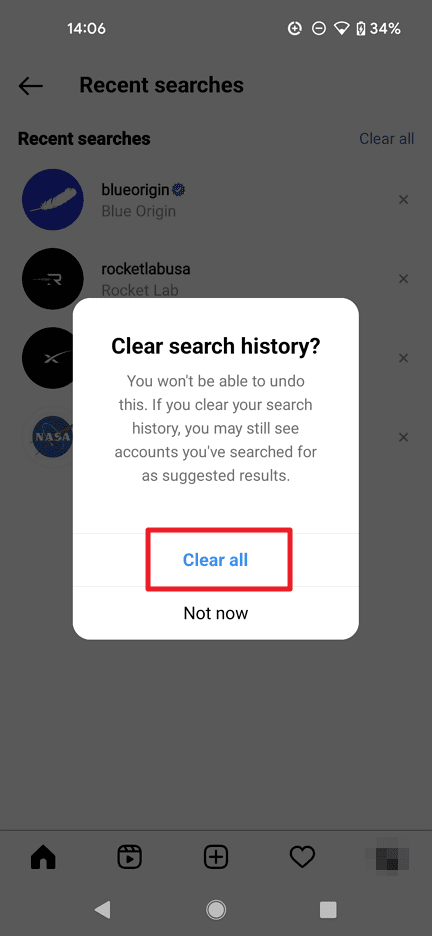 8. Your Instagram search suggestions have been deleted.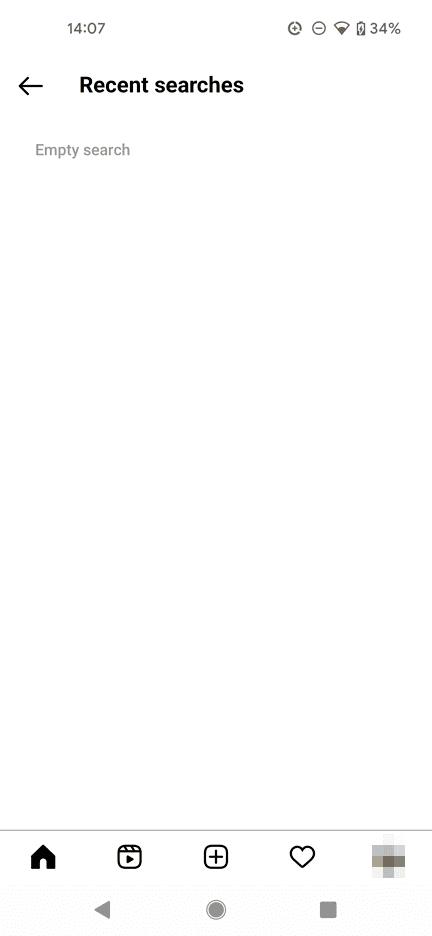 Clearing search history on the Instagram web
1. Open the Instagram website and log in to your account.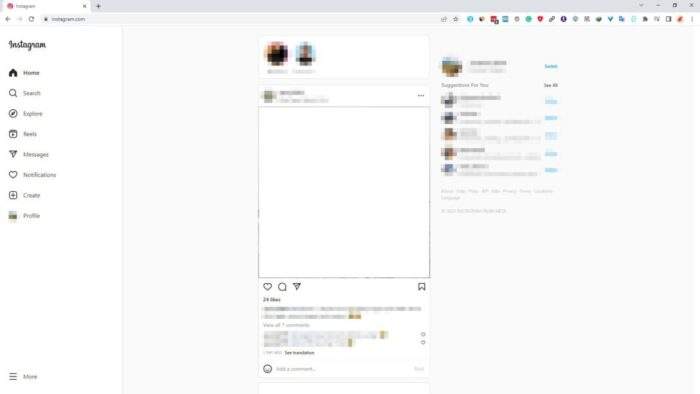 2. On the left side menu, tap click Search.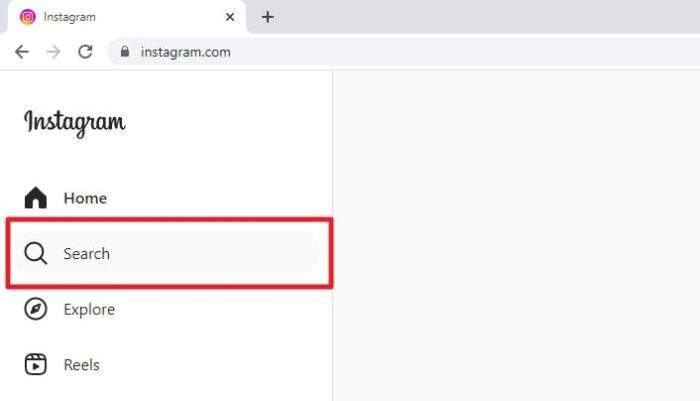 3. Now, you can click the x icon to quickly remove each search term.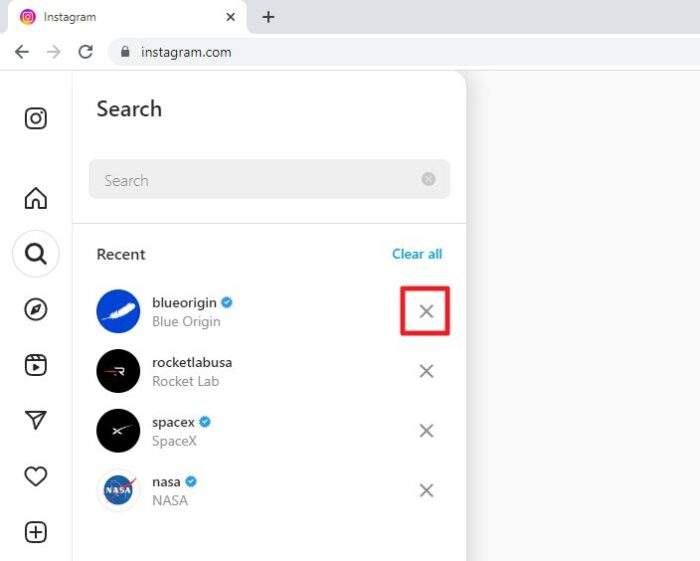 4. Or if you want to clear all of them fast, just click Clear all.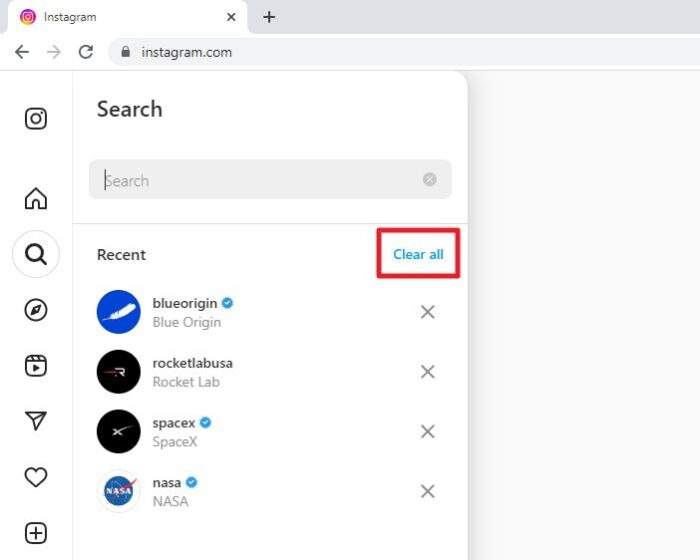 5. To confirm the action, click Clear all again.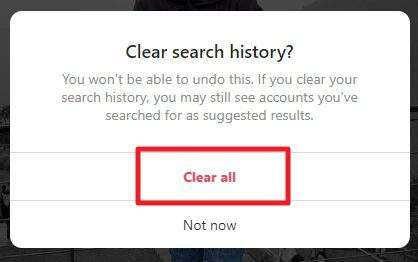 6. The search suggestions have been deleted.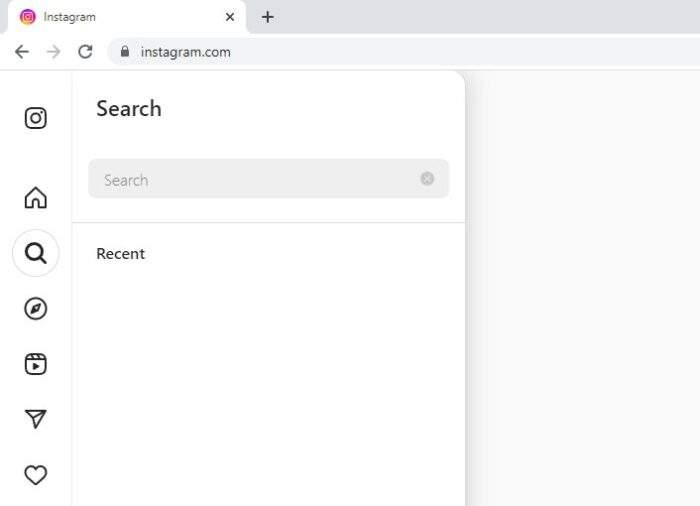 And that's it!
Whether you want to remove old searches, see more up-to-date results, or just declutter your search history, the process is simple and only takes a few minutes.
Remember, the search history cannot be deactivated at the moment. It will keep recording your search queries over time. So you might want to check the history every so often and remove them if needed.