If you use Google Drive, you may have noticed a folder called "Shared with me" that contains files that have been shared with you by other users. While these files can be useful, you may want to delete them from your Google Drive account if you no longer need them.
Another reason to clean up the "Shared with me" items is to keep your files organized and clutter-free. After all, fewer items are easier to manage and quick to find.
The following guides will walk you through the process of deleting files that are shared with you on Google Drive.
Please note that the "Shared with me" files do not count towards your storage. Deleting them won't free up your storage space. If you want to reclaim storage space, you might delete Trash files instead.
1. Open Google Drive and navigate to the Shared with me folder from the left menu.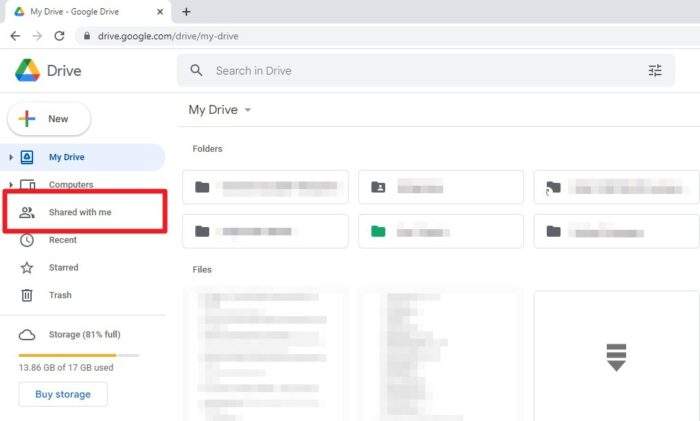 2. Right-click on a file or folder you want to get rid of. Then, select Remove. By the way, you can select multiple files with Ctrl+Left click on each file.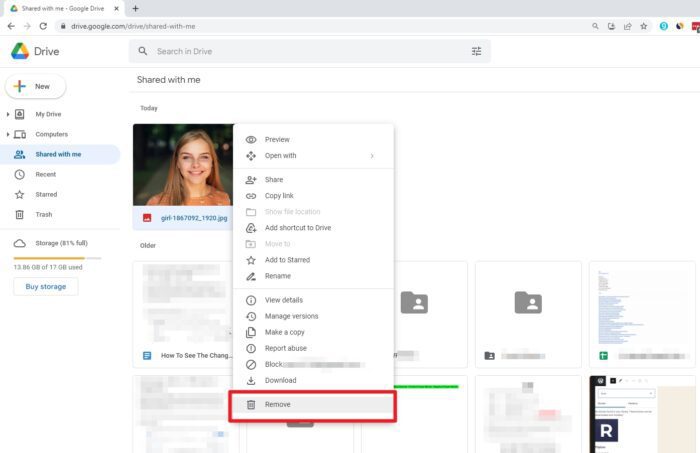 3. The file will be then removed from the list.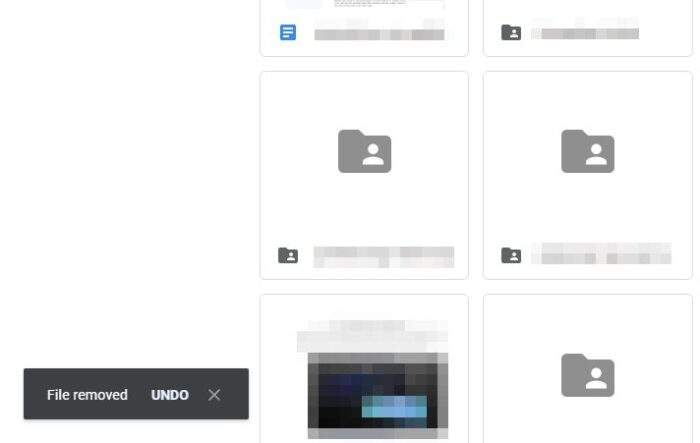 This method is good for deleting one or a few shared items. If you want to clean all the items from the folder, you might want to take a look at the next guide.
1. Go to Google Drive and navigate to the Shared with me folder from the left menu.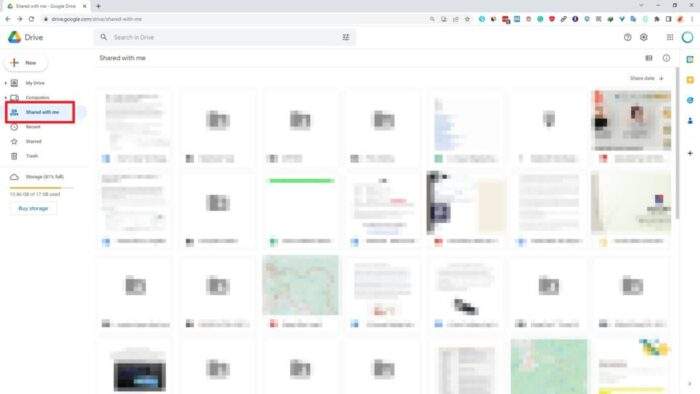 2. Then, scroll down to the very bottom of the page. Use the End key on the keyboard to do it faster. This process will make sure all the items are loaded.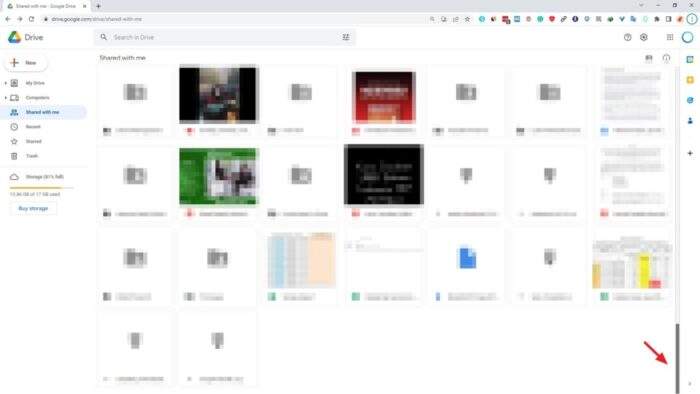 3. After that, press the shortcut Ctrl+A to select all items. Selected items will be in blue.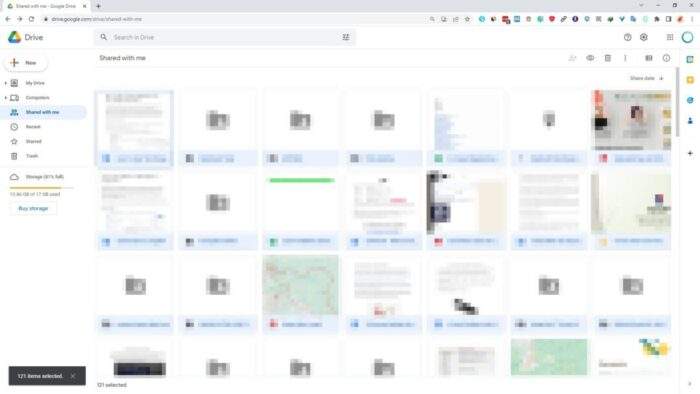 4. Next, click Remove, represented with a trash icon.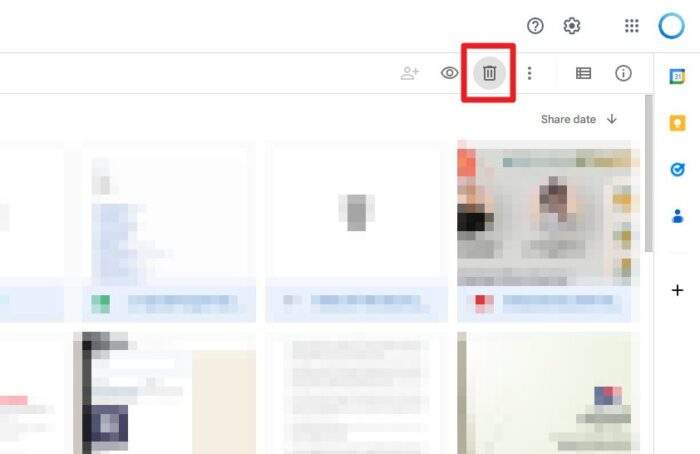 5. The cleaning process is started. It may take a while, depending on the quantity.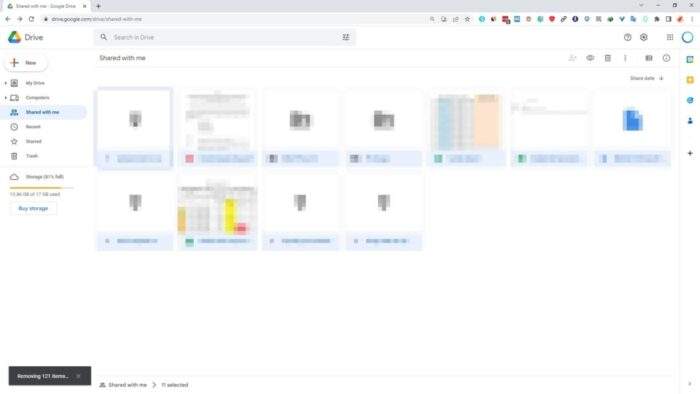 6. Once finished, the folder is empty, and all the shared files are removed.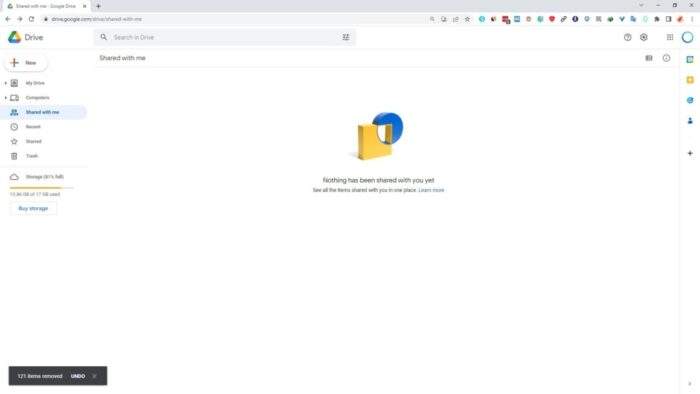 As mentioned earlier, shared files are not counted towards your storage. It won't be transferred to the Trash folder if deleted. Hence, they are not recoverable because they are not yours.
If you want to get a shared file back, you can ask for the item link from the owner. Once the link is visited, it will automatically be added to the "Shared with me" folder.