Cloudways is simply one of the best semi-managed cloud hosting providers I ever tried. After migrating from the traditional shared hosting to Cloudways, I saw a massive improvement over the performance without even tweaking anything — thank's to its in-house optimization.
But Cloudways is unlike any other cPanel hosting provider. The interface is quite different. There is no File Manager, Softaculous, Addon Domains, etc — basically anything that we used to rely on when migrating a site.
And this is one reason why some users are rather reluctant to start using cloud hosting. But hear me out, migrating a WordPress site to Cloudways is easy, perhaps easier than migrating it to another shared hosting.
I have been migrating dozens of WordPress sites from all kinds of hosting to Cloudways with its dedicated plugin called Cloudways Migrator. Here's how to use it.
Affiliate: Get a $15 bonus when signing up to Cloudways via this link.
#1 Creating a new application on Cloudways server
Before we can start migrating the website to an active server on Cloudways, you must create a new application first. This is going to be an 'empty' application which then will be filled by your WordPress site.
1. log in to your Cloudways account and click the Applications menu
2. Click Add Application.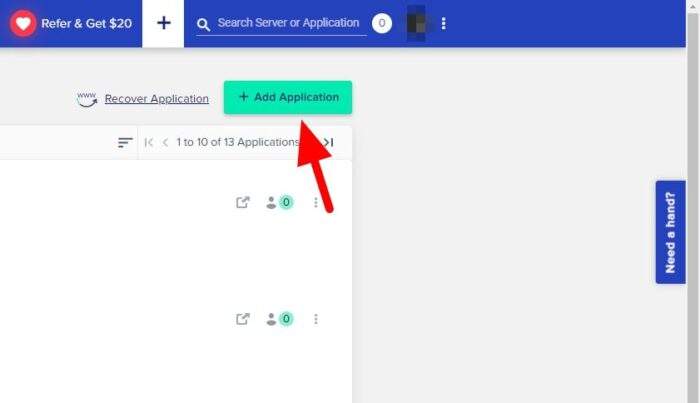 3. Then select the server where the application will be installed, hit Add Application.

4. Select the app, preferably the latest version of WordPress. Also, give it a name and project (this is just for organizing the site). Then click Add Application.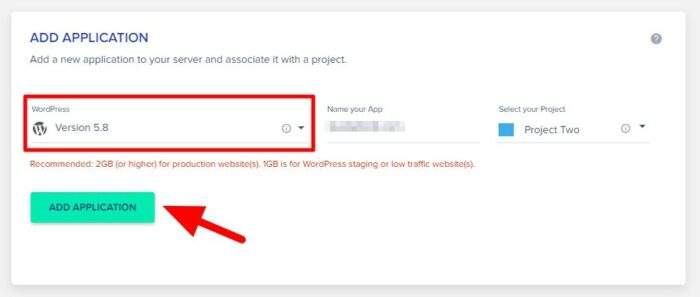 5. Wait for a few minutes to finish.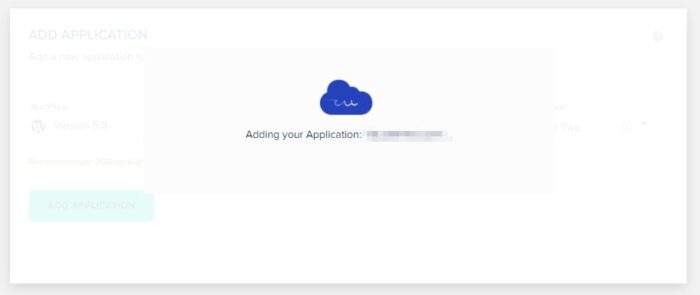 6. Once finished, go to the installed application and head to Access Details. Here, we are going to need the Application URL, DB Name, and Public IP. This information will be need later, just keep the browser window open for now.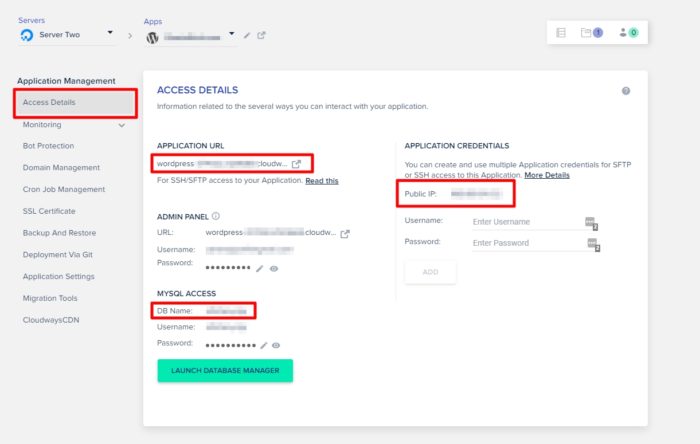 #2 Migrating a WordPress site to Cloudways
Migrating to Cloudways using Cloudways Migrator should not down your website. But it's still a good idea to migrate during the off-peak hours and have a backup before performing the migration.
1. Install & activate Cloudways WordPress Migrator on the website.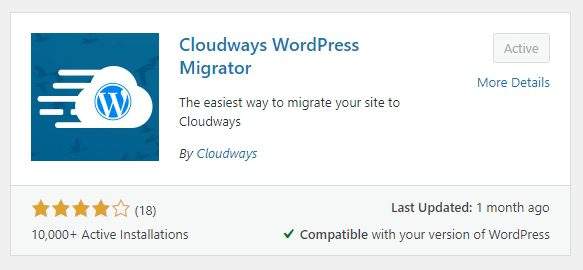 2. Next, click Cloudways Migrate on the side menu.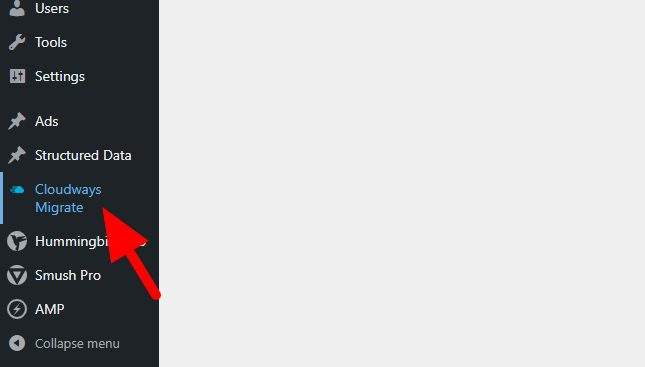 3. Type your email and click Migrate.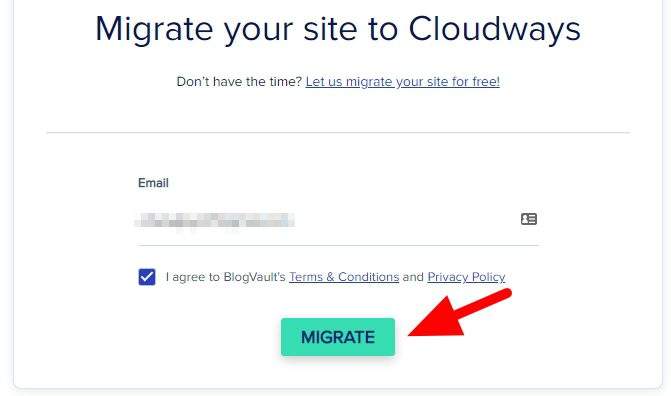 4. Now, enter the Destination Site URL (Application URL), SFTP Host (Public IP), and Database Name (DB name) with the information you gathered before. While the SFTP Username and SFTP Password can be found under Cloudways > Server > Master Credentials.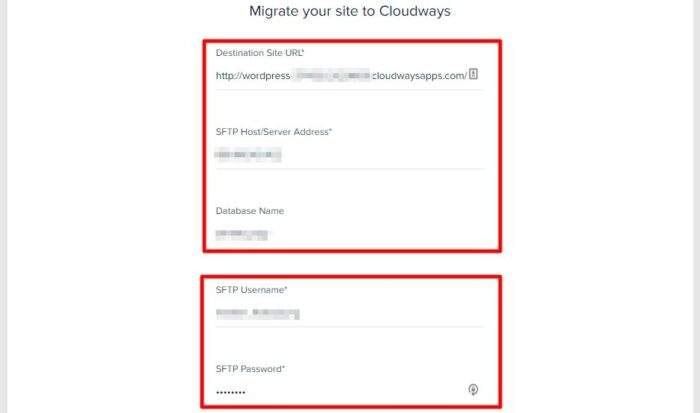 5. Once everything is entered correctly, click Migrate.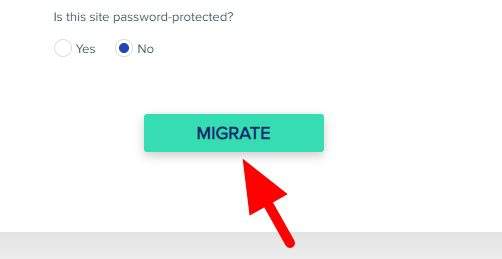 6. It will perform checking and when the data has been verified, the migration process will begin. All you need to do is just wait.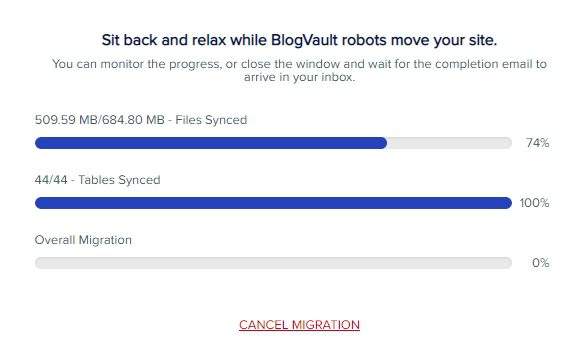 7. After completed, go to the application on Cloudways > Domain Management. Here, enter the primary domain with its proper address, then click Save Changes.
8. Your next job is pointing the website's domain to the new Cloudways server. Please refer to Cloudways technical support or your domain provider for further assistance.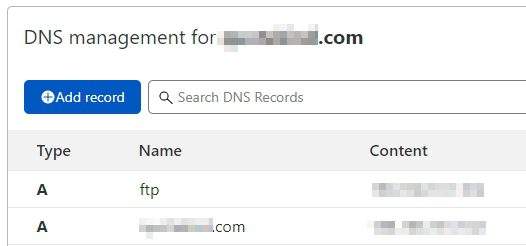 #3 Final steps
Sometimes, a few database tables are not affected even after you properly migrated the website. It's highly recommended to check that using Better Search Replace plugin.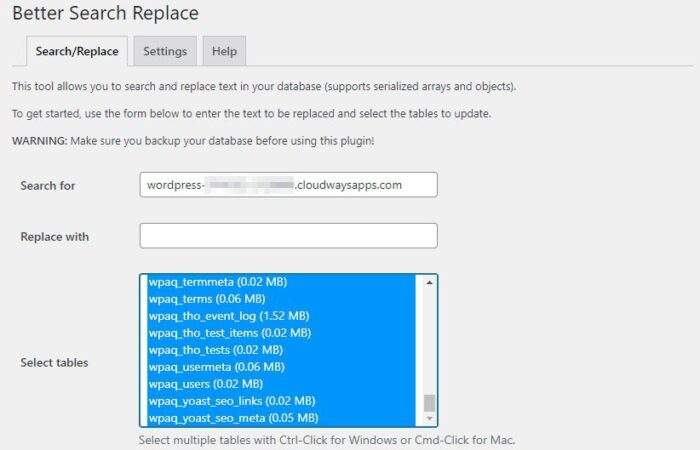 You need to search for the default WordPress URL and see if there's any database that still contains that. If so, you can replace it with the correct website domain and run the plugin again.
Also, check the website and make sure everything is running as intended. Until then the former website data on the previous hosting can be deleted as it is no longer served. If you encounter an issue during the transfer, don't hesitate to reach Cloudways support for technical assistance.