By default, Google keeps your search history for 18 months. However, users can pick a time limit of either 3, 18, or 36 months for how long this information can be kept by Google. Anything older than 18 months will automatically be deleted
But you might want to delete your Google search history right now. One of the main reasons is to protect your privacy. By deleting your search history, you can prevent others from seeing what you have searched for online. Here are the steps.
1. Open your Google account and select Data & privacy.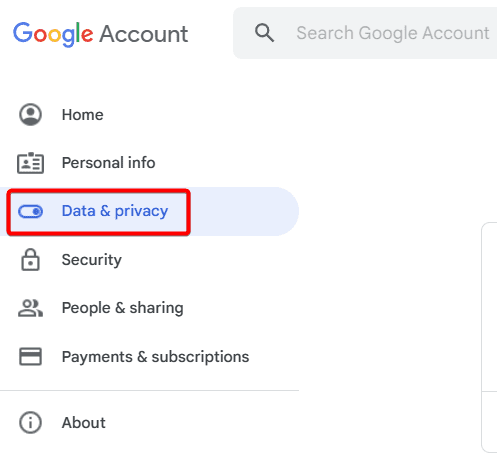 2. In History settings, click on Web & App Activity.

3. Scroll down, and you'll see Manage all Web & App Activity.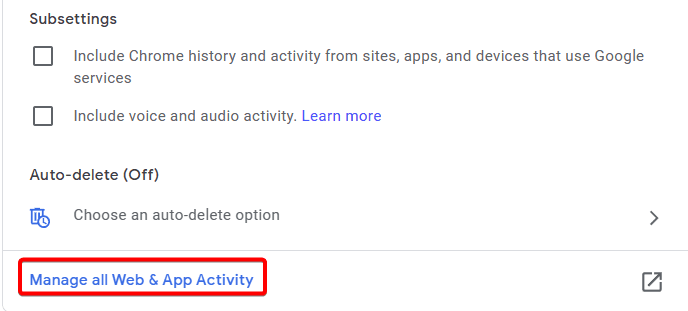 4. On this page you can see all of your activity. To delete it click Delete.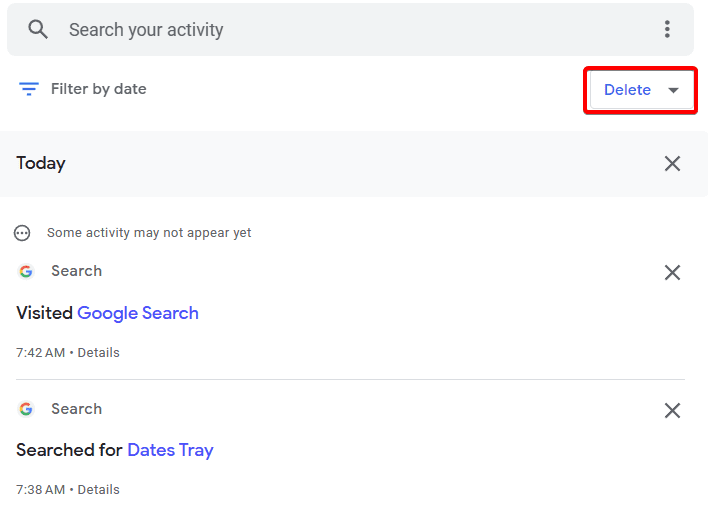 5. It will ask the range of the history you want to delete. Let's say you want to delete all of it, click All time.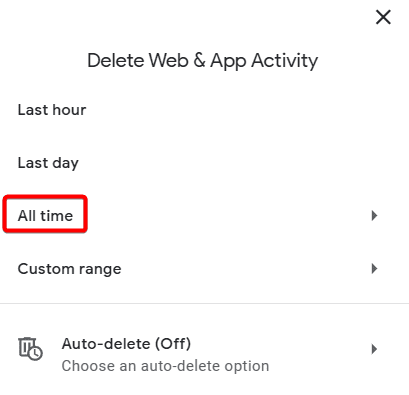 6. At the confirmation window just hit Delete.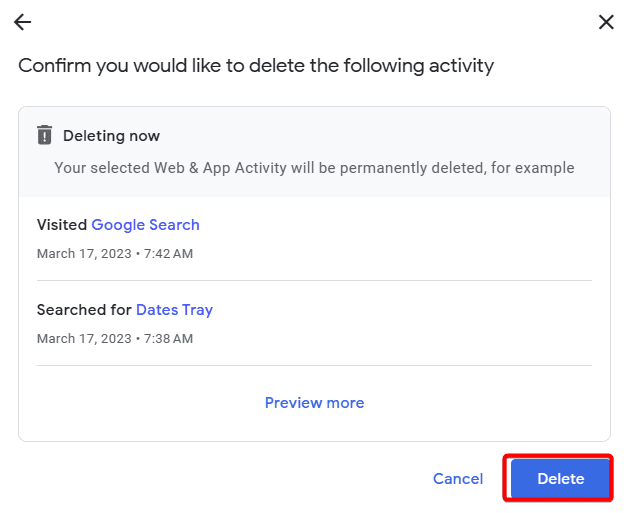 7. To confirm that was correctly done, go back to google.com and see there isn't any more of your search history showing, only Trending searches.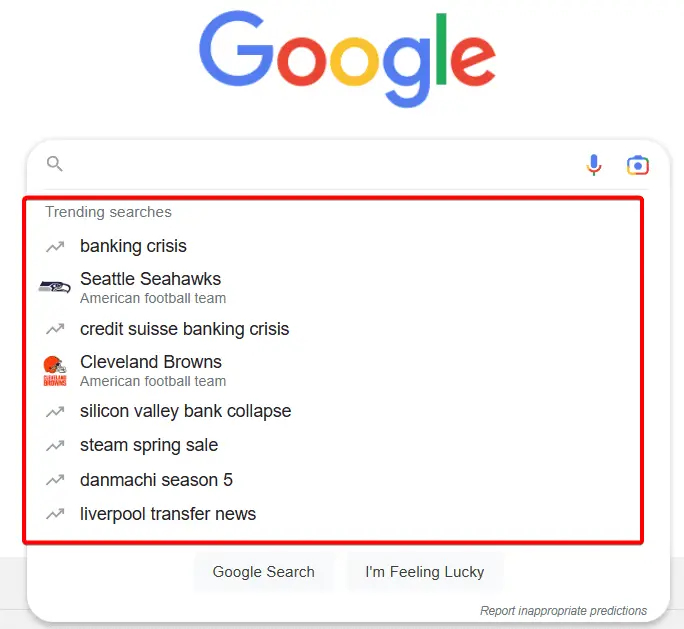 How to turn off Google search history
OK, so you don't want to manually delete your search history every time. You can do this by pausing Google search history.
1. Back to Web & App Activity, click the Saving Activity.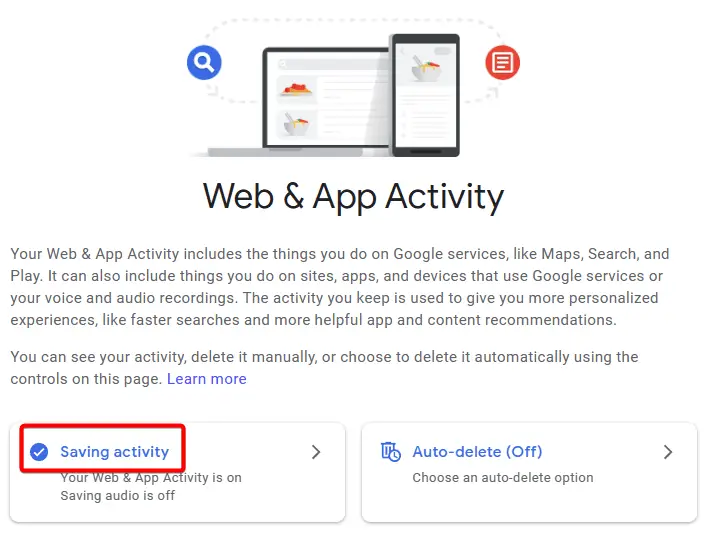 2. Click the Turn off button.

3. On the next page, click Pause.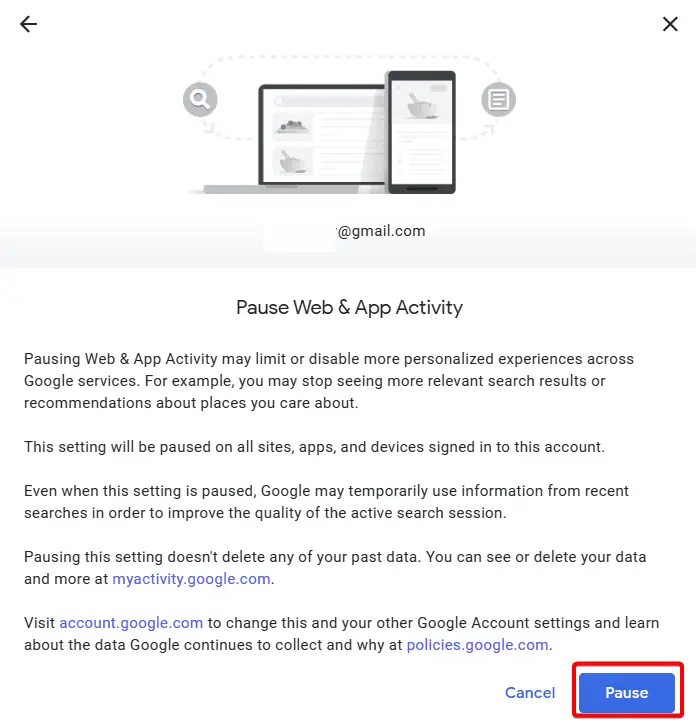 However, turning off your search history may also limit the functionality of some Google services, such as personalized search results and recommendations.
Also, if you haven't deleted your old activity like the one we talked about above, the history it's still there. Because turning off search history is not the same thing as deleting search history.