Bandcamp is a great platform for discovering new artists and supporting them directly, but sometimes you might want to listen to your purchases offline or on another device. That's where BandcampDownloader comes in handy. It's free software that lets you download any album or track from Bandcamp in high-quality MP3 format.
What is Bandcamp?
Bandcamp is an American music service where artists can create their own online store to promote and sell their music, as well as merchandise. Ethan Diamond, a co-founder of Oddpost, and programmers Shawn Grunberger, Joe Holt, and Neal Tucker formed it in 2007. Its main office is in Oakland, California. Epic Games purchased Bandcamp on March 2, 2022.
How to use BandcampDownloader
BandcampDownloader facilitates downloading albums from bandcamp.com by obtaining the 128 kbps MP3 files that are streamed on the internet. Although it only offers content that is already freely accessible on Bandcamp, it aims to make life easier for those who prefer to listen to music on their favorite player rather than on their web browser.
1. Go to the BandcampDownloader website and download the latest version of the software.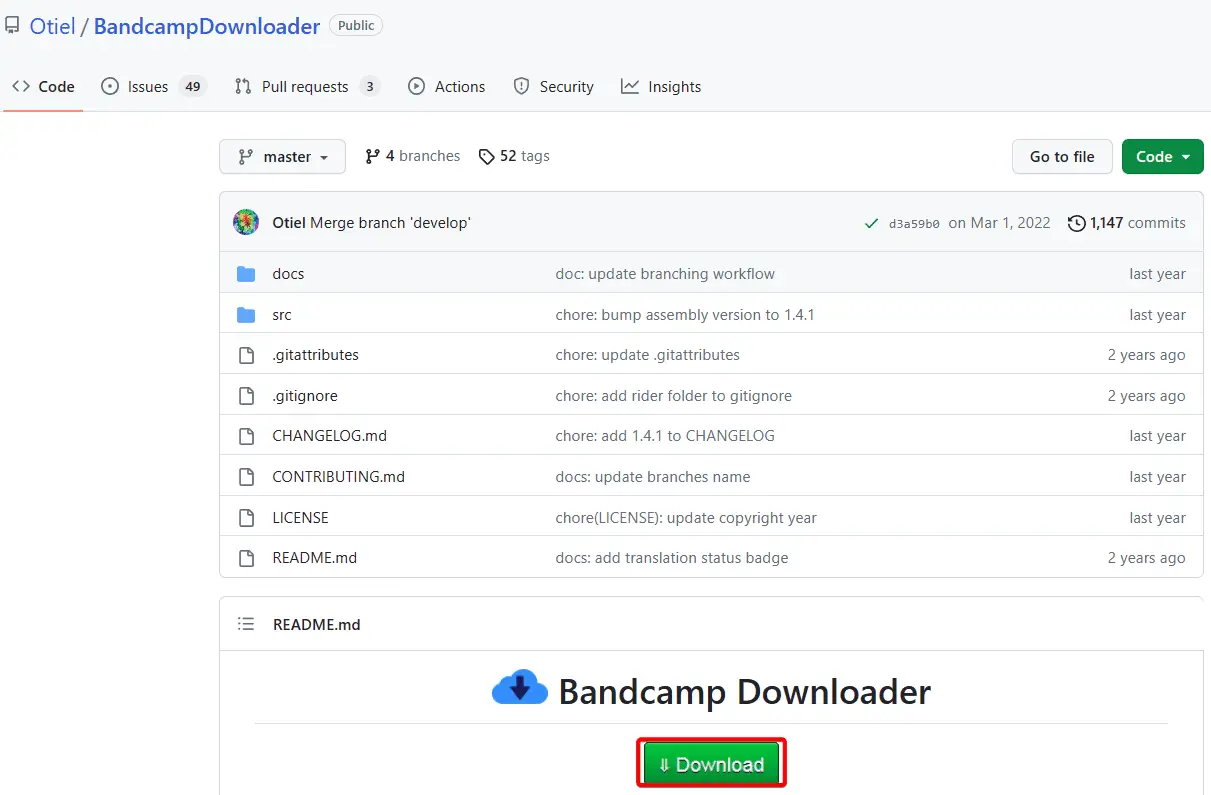 2. Extract the ZIP file and run it directly without installation. You should see a simple interface with a text box and a download button.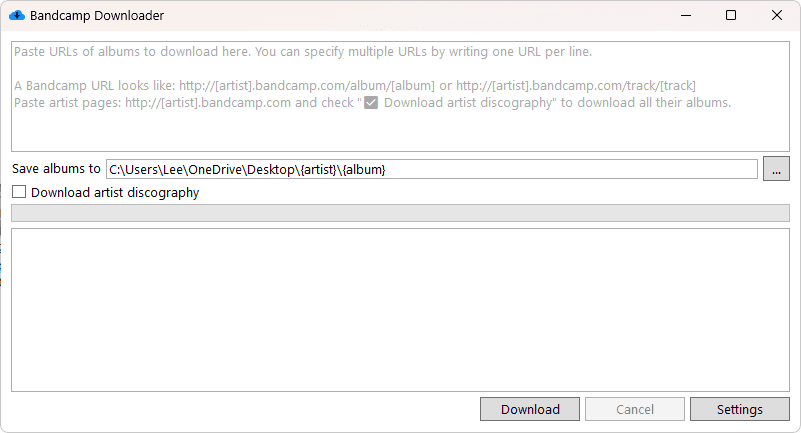 3. Go to Bandcamp, and enter the album or track you want to download.

4. Copy its URL.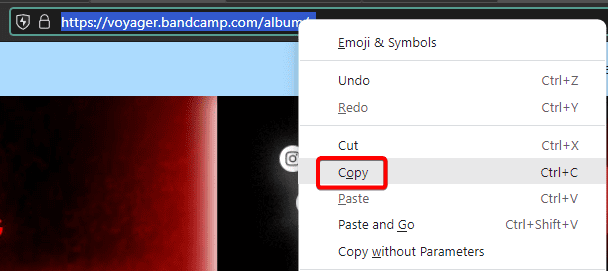 5. Paste it into the text box of the BandcampDownloader. You can put more than one URL.

6. Choose the destination folder where you want to save the downloaded files and click Download.

7. Wait for the software to fetch the information about the album or track. You should see the cover art, title, artist, and tracklist on the screen.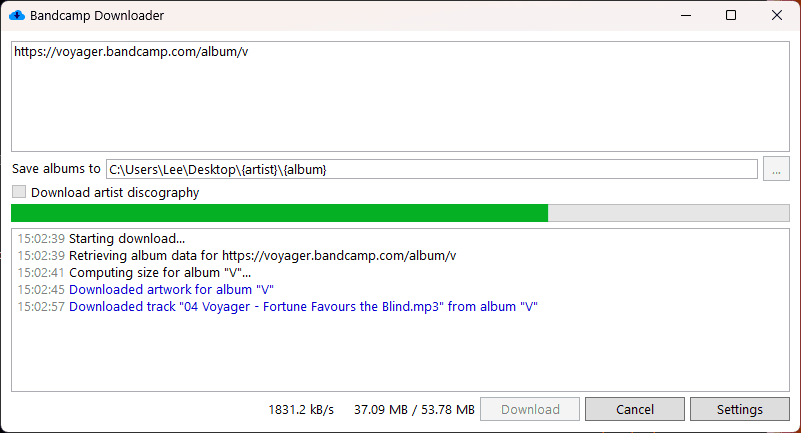 8. The software will download each track separately and save them as MP3 files in the folder you selected.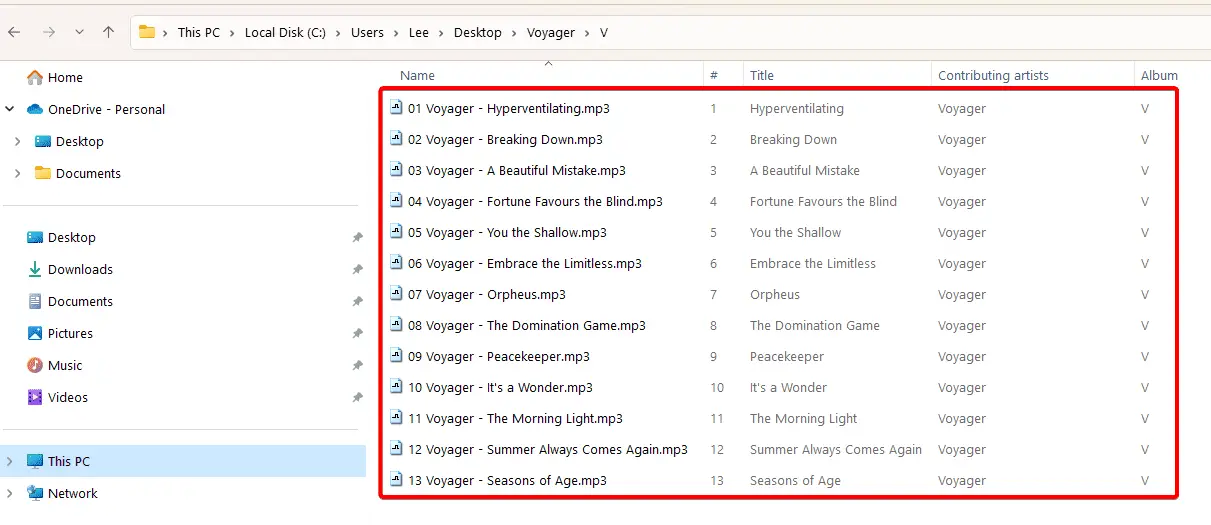 Enjoy your music offline or transfer it to another device. Don't forget to support your favorite artists on Bandcamp by buying their music or merch. Happy listening!