Ejecting the USB has been known as a necessary step of using a USB device, especially for storage (thumb drive). This is important to ensure the integrity of the data in the drive as well as in the host computer if they were transferring information back and forth.
Those using Windows might already be familiar with this step, but how about Chrome OS? How to eject a USB drive from a Chromebook device?
In the following article, you will learn how to properly eject a USB drive storage from your Chromebook, whether it's a laptop or tablet. I will also cover some solutions to frequently encountered problems when doing so.
Let's go.
Note: Make sure the USB drive is not in use and not in the middle of the data transfer. Otherwise, you would be at risk of losing data.
How to eject USB from Chromebook
1. Open the Launcher from the bottom left corner of the screen.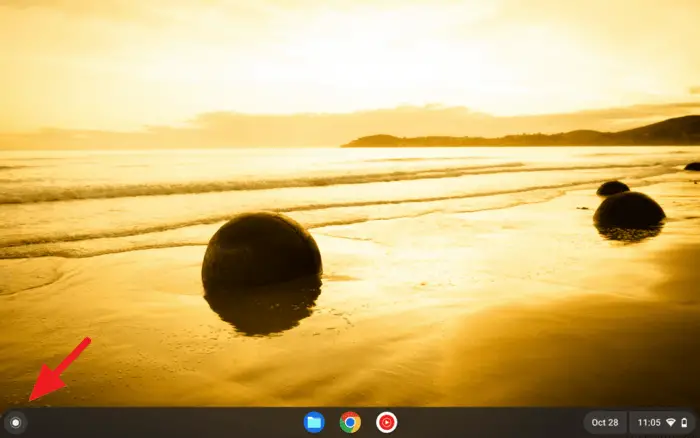 2. Then, open the Files app.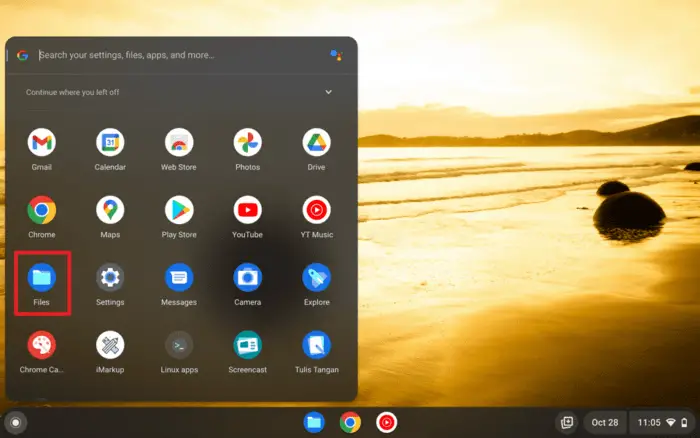 3. Find your USB drive, right-click on it, and select Eject device. If you are new to Chromebook, right-click can be performed by using Alt+Click or tapping the touchpad with two fingers.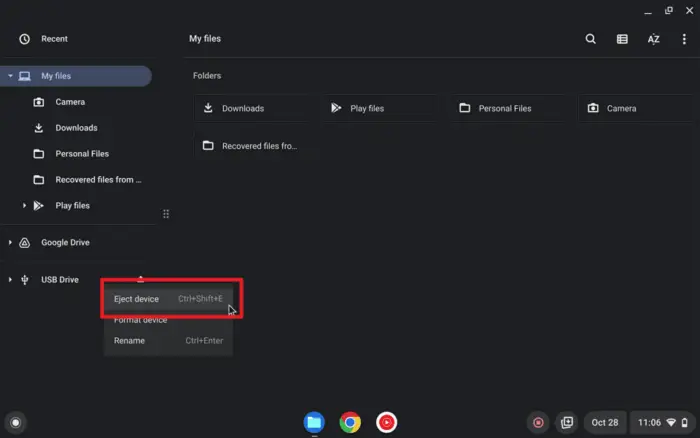 4. You can also directly click the Eject icon.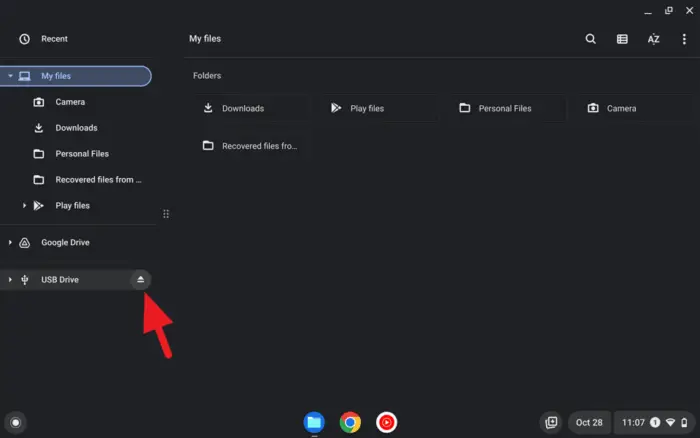 5. If you didn't receive any warning message and the device disappears, then the USB drive is safe to remove. Be sure to unplug it gently.
Why I can't eject the USB drive?
1. A file from the USB drive is still being used.
You need to check running programs and see if they are using files from the USB drive.
2. The USB drive is in the middle of the data transfer.
Wait until the process is completed, then try ejecting the drive once again.
3. Background programs may still be using the USB drive.
Due to their nature, background programs cannot be terminated easily. If they happen to use some of the files from the USB drive, they will prevent the drive from being ejected. In this case, you might want to restart the Chromebook and try ejecting again.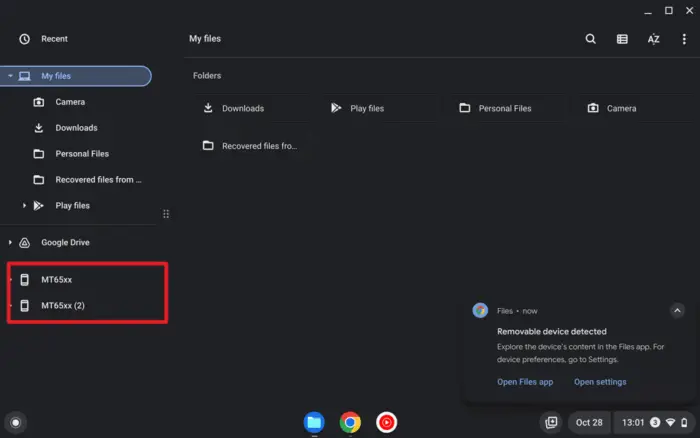 Most Android smartphones won't show an option to eject the device. Therefore, you can unplug the USB cable right away. But it's always a good idea to double-check that there is no data transfer currently running or files in use.
The device doesn't show up on Files?
If the device appears nowhere in the Files window, then it's a plug-and-play device that is not dealing with storage. You don't have to "Eject" it the same as a USB thumb drive. Feel free to unplug the device anytime you want.
And that's everything I could think of about ejecting a USB device from a Chromebook. It's a straightforward process and usually happens without a hiccup.
If you want to learn more about the story behind "Eject USB", check out the video from Techquickie.