Chromebooks have become increasingly popular due to their simplicity, affordability, and impressive features. One of these features is the dark mode, which many users find helpful in reducing eye strain and improving visibility. However, some users may prefer the traditional light mode or may find themselves facing issues with certain applications while using dark mode. I personally find the dark mode isn't very ideal in a bright working environment.
Fortunately, disabling dark mode on a Chromebook is a straightforward process that can be done in a few simple steps. This article will guide you through the process of disabling dark mode on your Chromebook, helping you to customize your device to your preferences. Whether you're a Chromebook newbie or a seasoned user, this guide will get your Chromebook out of dark mode.
Changing the Theme from Dark to Light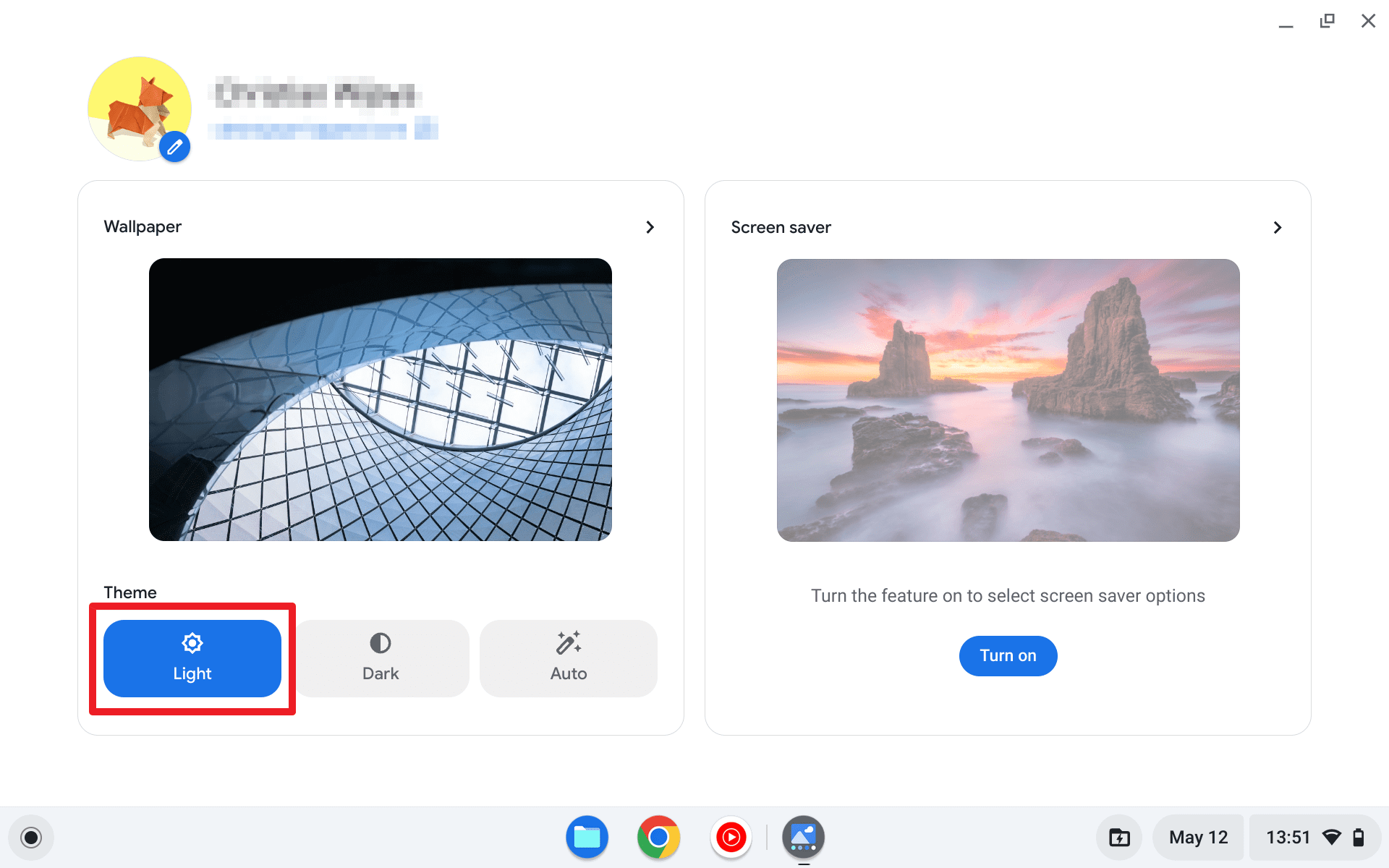 Right-click on your Chromebook wallpaper and select Set wallpaper & style. If you don't know how to do it, learn how to right-click on Chromebook. Then, on the Theme setting, select Light. Alternatively, you can choose to enable the Auto mode which will utilize both Dark and Light settings depending on the time of the day.
Disable the dark theme from the "Invert Colors" mode
ChromeOS has an accessibility feature that let users invert the screen colors for better visibility. If you happen to use this mode as an alternative to dark mode, you can disable it (revert) by following these steps:
Go to the Launcher button at the bottom left corner of the screen
Navigate to Settings, and then select Accessibility from the left menu
Disable Color inversion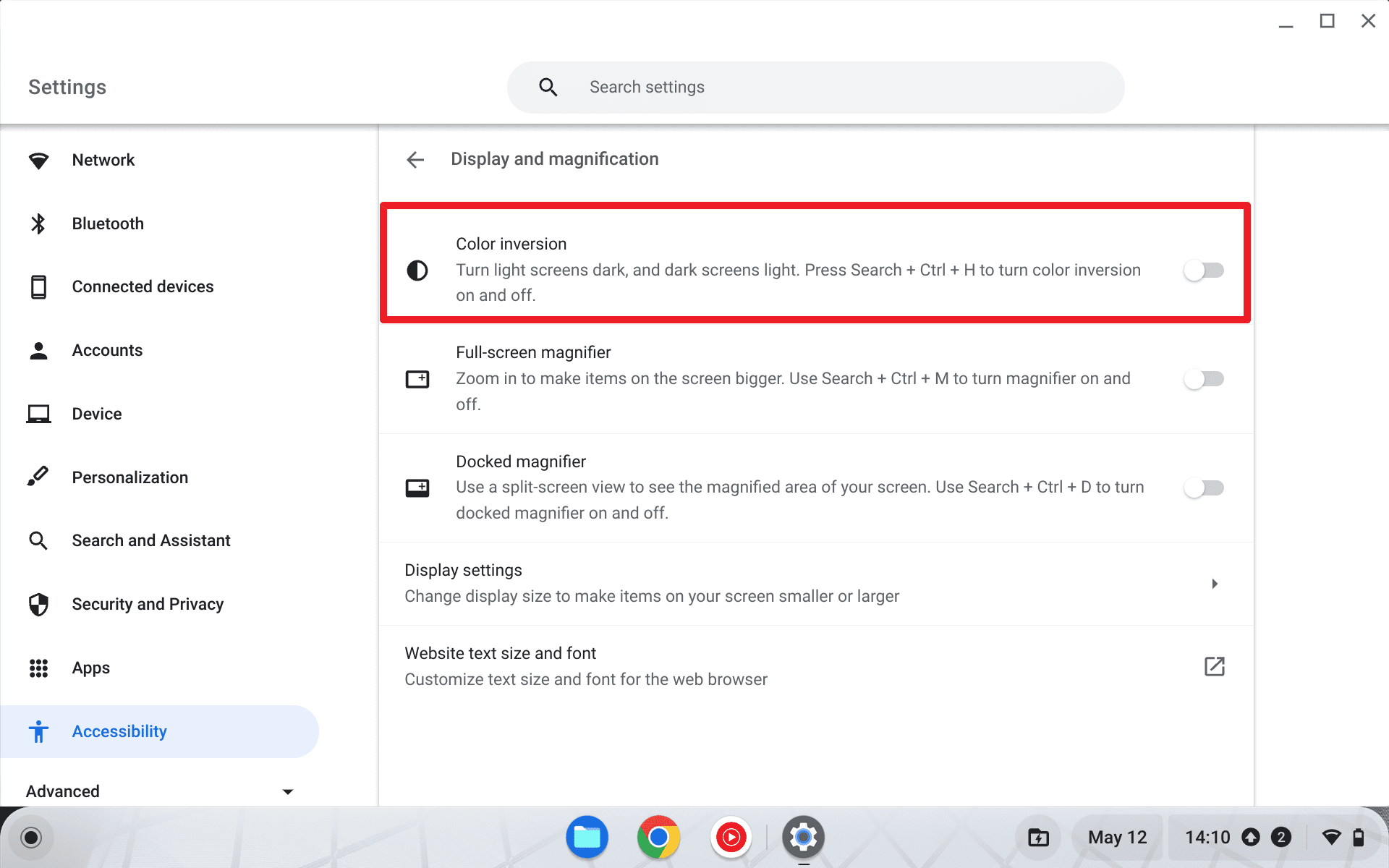 Why you should use light mode
Light mode is designed to display brighter colors and white backgrounds, making it easier to read text and view images. Additionally, the light mode can help improve visibility in bright conditions, such as outdoors. I also find it to be more refreshing when working during the day.
Overall, the light mode shouldn't be ditched in the era where apps and websites offer a dark mode. In fact, both modes play an important role to make the user experience better and more comfortable. In short, use the light mode during the day and switch to the dark mode in the evening.