Adobe Photoshop has a built-in feature that lets you flip an image or object quite easily.
But, there are plenty of ways to flip an image in Photoshop. Some of them can be useful in certain situations. But, for the sake of this tutorial, I'm going to explain to you the most common ways. By the end of the tutorial, you will also learn how to flip an image in the fastest manner so it would make your work more efficient.
Quick info: I'm using Adobe Photoshop CS4 for the reference of these tutorials. However, the location of menus and functions should be relevant with other Photoshop versions.
#1 Flipping image in Photoshop
This guide is great if you want to flip a single picture without involving a more complex editing process.
1. Open your image with Adobe Photoshop.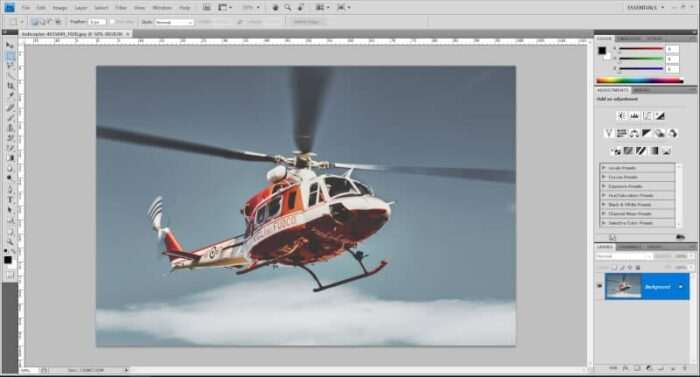 2. Go to Image > Image Rotation and select Flip Canvas Horizontal or Flip Canvas Vertical.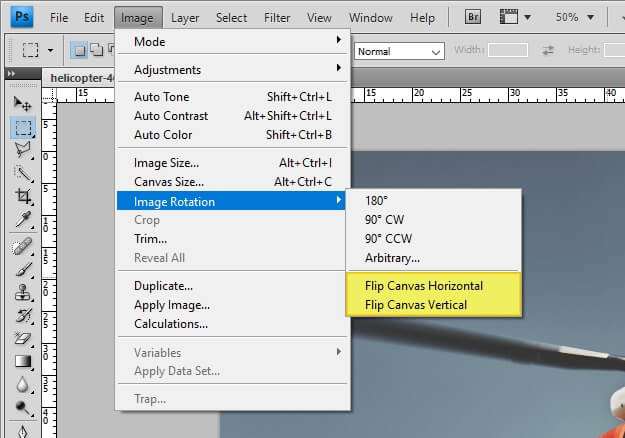 3. After you flip your image, go to File > Save or press CTRL+S to save the image.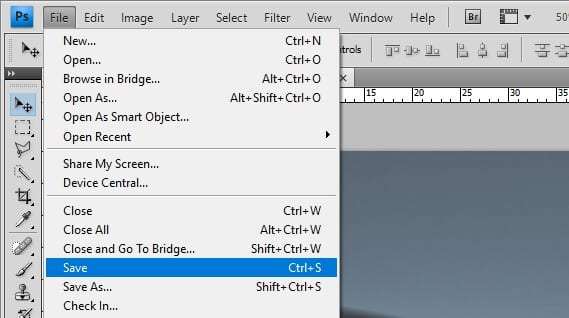 While this method is perfect for editing a single piece of the image, there are some scenarios where you want to flip an image on top of other layers. Here is the guide.
#2 Flipping object in Photoshop
This method would be fit if you trying to flip an image on a Photoshop project with multiple layers.
1. Launch Photoshop, and then select the object (layer) you want to flip.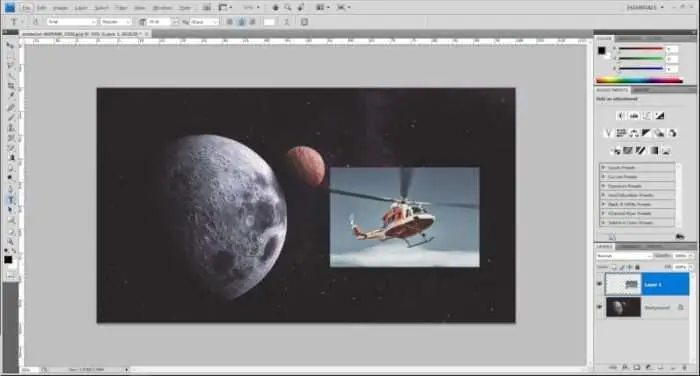 2. Locate Edit > Transform and select either Flip Horizontal or Flip Vertical.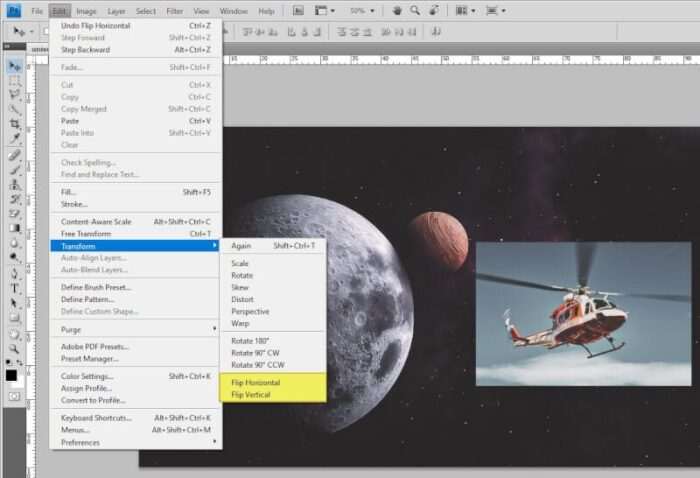 3. When you finished, click File > Save or CTRL+S to save your new image.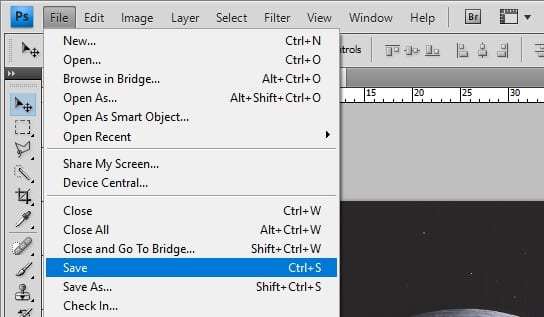 You can also use a quick shortcut by selecting the layer > press CTRL+T > right-click on it > choose Flip Horizontal or Flip Vertical.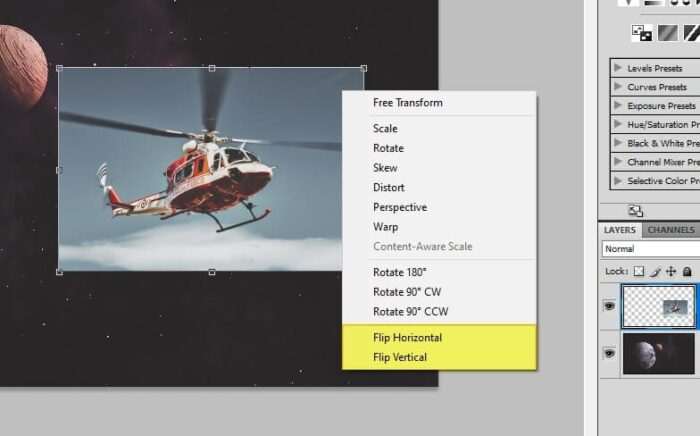 ---
And that's how you can flip an image with Adobe Photoshop. Of course, these are just the simplest and common ways to do that. There are different methods for some degree of conditions. But I hope this guide helps you!