Google Chrome is one of the most popular web browsers in the world, and it is the default browser on Chromebooks. Chromebooks run on ChromeOS, a Linux-based operating system developed by Google that is designed to be fast, secure, and easy to use, and it receives regular updates to improve its performance and add new features.
In this blog post, I will guide you through the steps to update Google Chrome on your Chromebook, so you can enjoy the latest features, fixes, and additional improvements.
Google Chrome and Chromebook are interwoven
Before we start, it's worth noting that the Google Chrome browser on Chromebook cannot be updated the same way as on Windows or Mac. Since the browser and the operating system are tightly integrated, the only way to update the browser is by updating the operating system, which is ChromeOS.
With that said, the following guide will show you a step-by-step process on how to update the Chromebook.
How to update Chrome on a Chromebook
1. First, make sure your Chromebook is connected to the internet (WiFi or mobile network).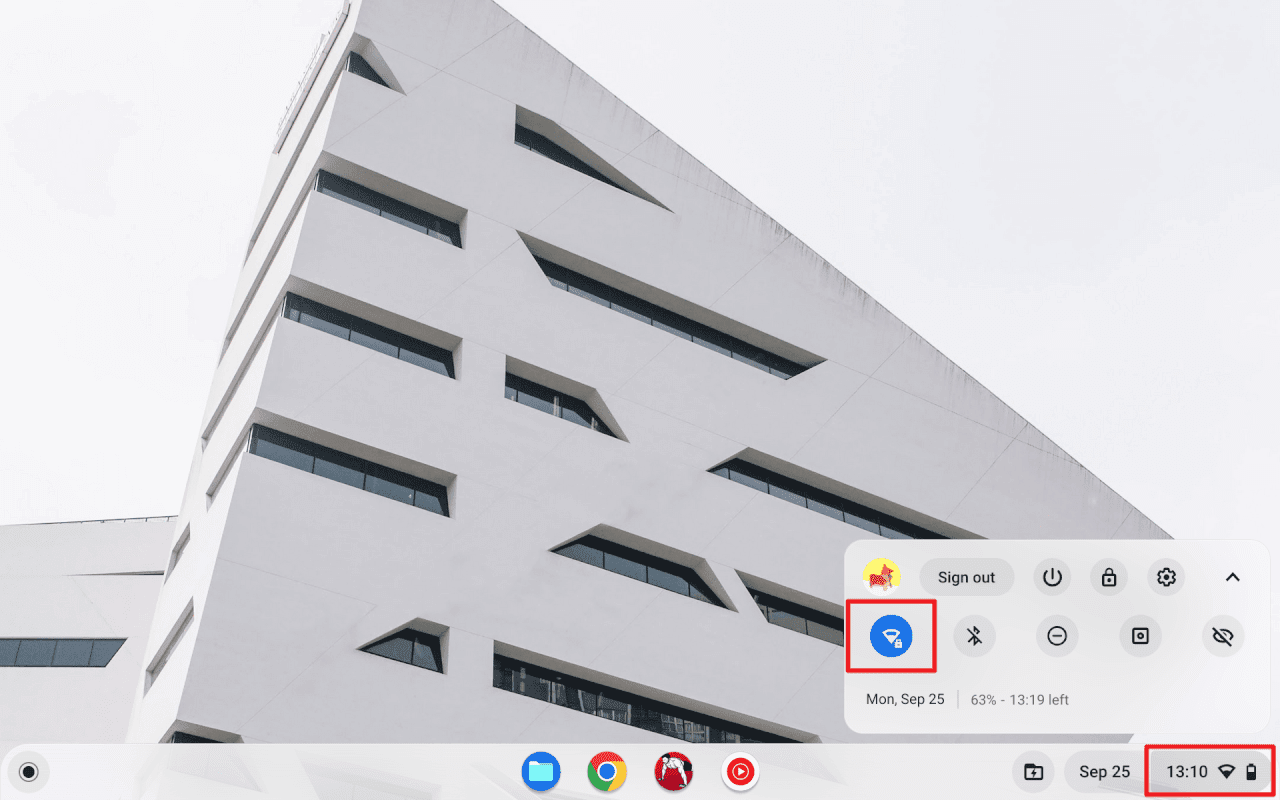 2. Open the Launcher menu and go to Settings.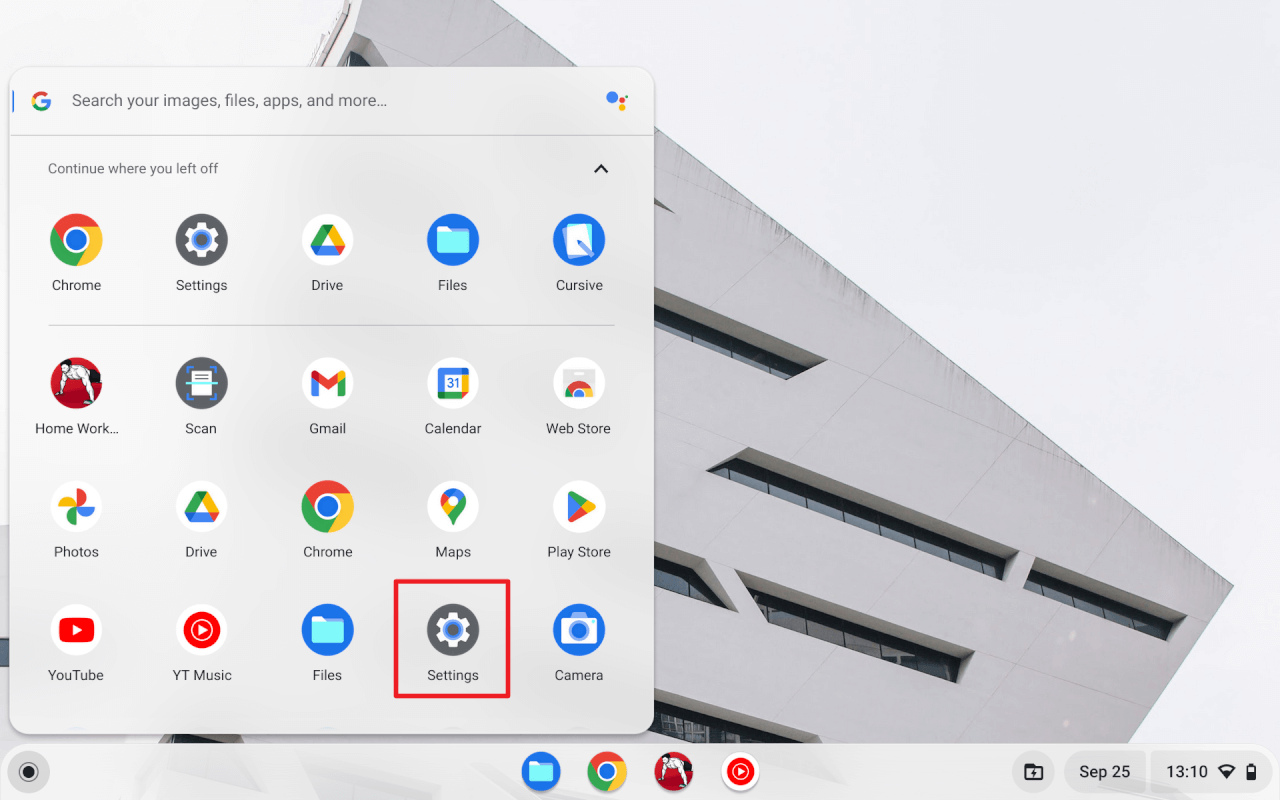 3. Click About ChromeOS from the left menu and then click Check for updates.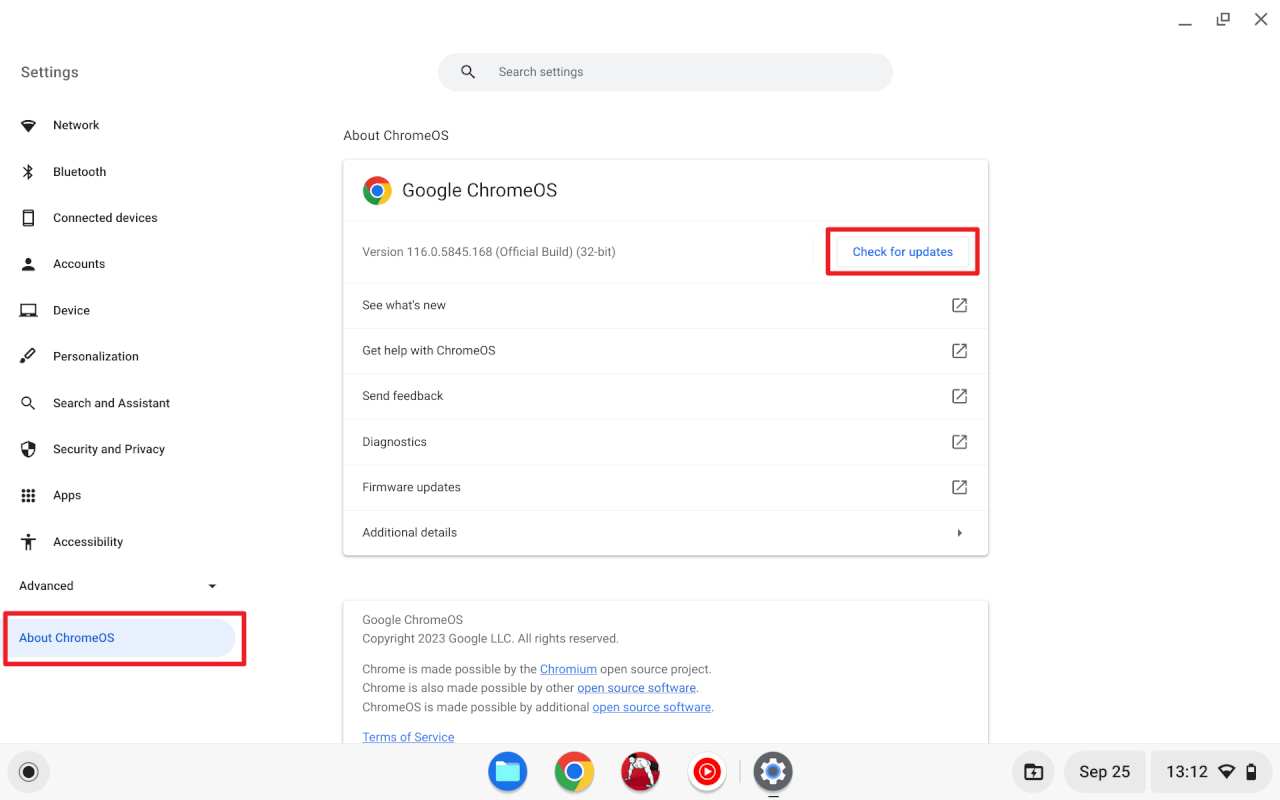 4. Wait for the operating system to check for updates. If there is any, it will start installing the updates automatically.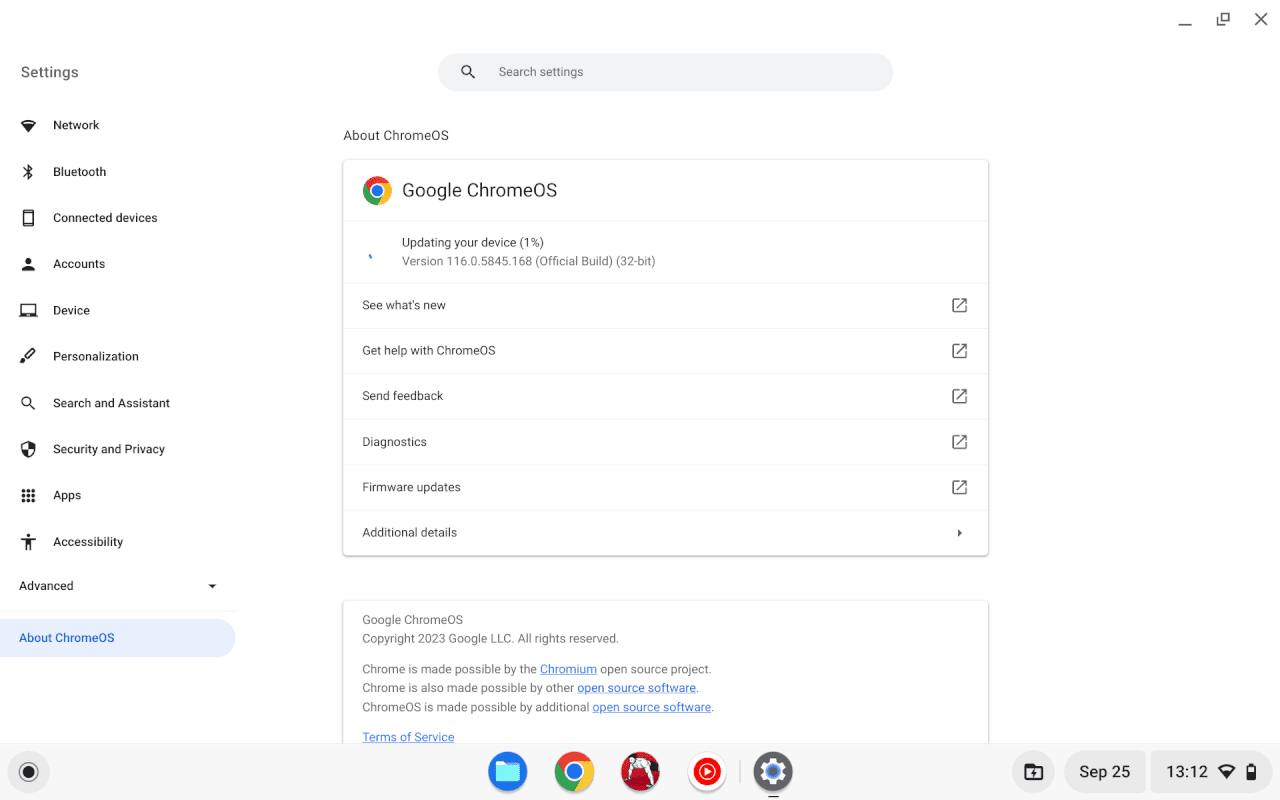 5. Once the updates have been installed, you may Restart the Chromebook to finish the updates.
There you have it! You have just updated ChromeOS, which also automatically updates Google Chrome to the latest version. Launch the browser on your Chromebook and enjoy the new features and improvements.
If you want to learn more about the new update for the browser, check out Chrome Releases.
Frequently Asked Questions
Below are a few popular questions about updating Chrome and ChromeOS answered.
How do I update my Chrome browser to latest version?
To update Google Chrome on a computer, open the Chrome browser and click on the three dots in the top-right corner. Then, click on "Help" and select "About Google Chrome." If an update is available, click "Check for updates" and then "Update Google Chrome." If no updates are available, a message will appear saying that Chrome is up to date.
If you are running Chromebook, the browser is automatically updated with the operating system.
How do I update Chrome browser on my old Chromebook?
Chromebooks automatically update the Chrome browser when the operating system is updated. To update ChromeOS, go to Launcher > Settings > About ChromeOS > Check for updates and then wait for the installation to finish. Later, you can Restart the device to finish the update process.
Does Google Chrome update automatically?
According to Google's Auto Update Policy, Chrome devices will receive automatic updates that enhance both the device and its software. On their latest statement, Chromebooks will get 10 years of automatic updates. If your device is older than that, you might not be receiving any updates.
Why is my Chromebook not updating?
If your Chromebook is not updating, you can try checking for updates manually, connecting to a different WiFi network, or removing accessories that may intervene with the update. Additionally, you might want to check the Chromebook version to see if it's still eligible for software updates.