Telegram groups are often used as a medium to transfer photos, videos, documents, links, and other files online without the need for expensive file hosting services. Each party within a group or personal chat could easily grab those items and save them on their device.
But things get a lot more challenging if you need to download, let's say, a thousand files. Of course, selecting and downloading them manually would be infuriating work.
Thankfully, Telegram allows you to export a massive amount of files in a bulk. This export feature doesn't exist on the Telegram app nor web, instead, we must you the desktop version if.
In this guide, I'm going to focus on downloading multiple videos from a Telegram chat/group at once. However, the same steps could be applied to other file types. Let's get started.
1. First, download Telegram Desktop from this link.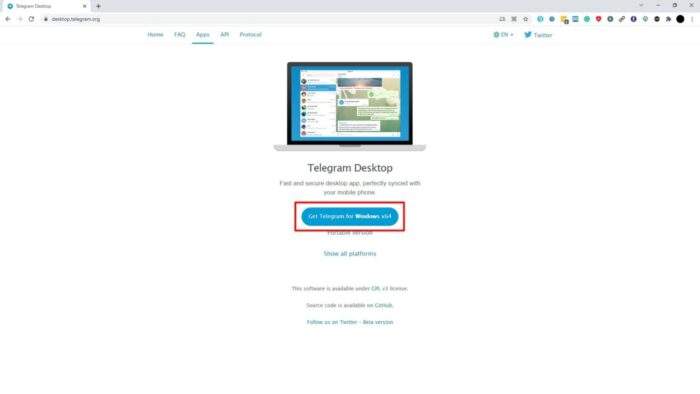 2. Then run the installer to install Telegram on your machine.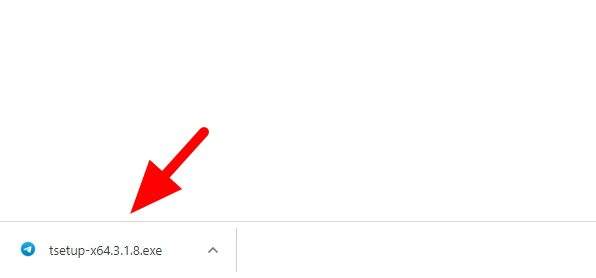 3. Once installed, run the program and hit Start Messaging.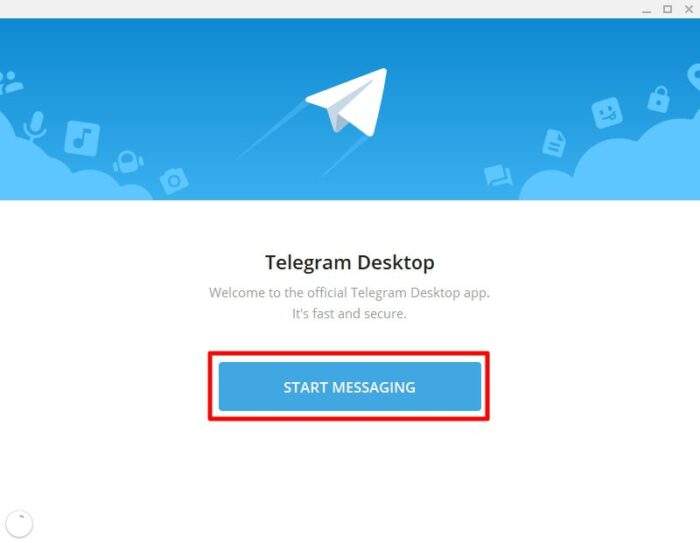 4. Now, scan the QR code on the screen with your phone to log in. There's a brief instruction you could follow as well.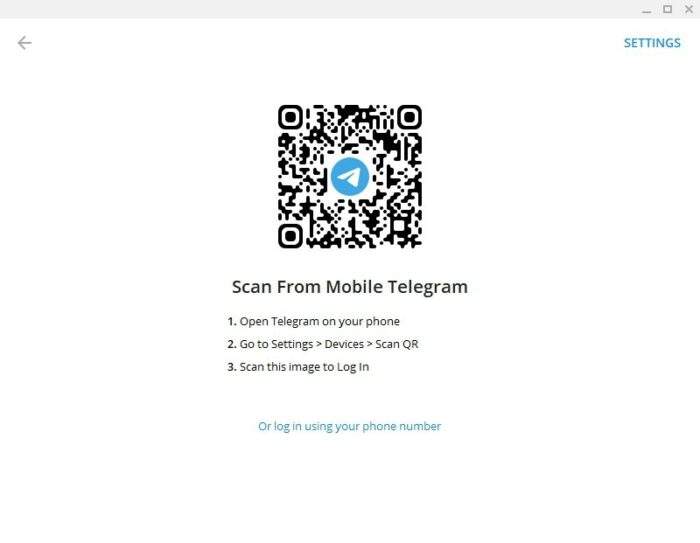 5. After successfully logged in, navigate to the group or chat which you want to download its video.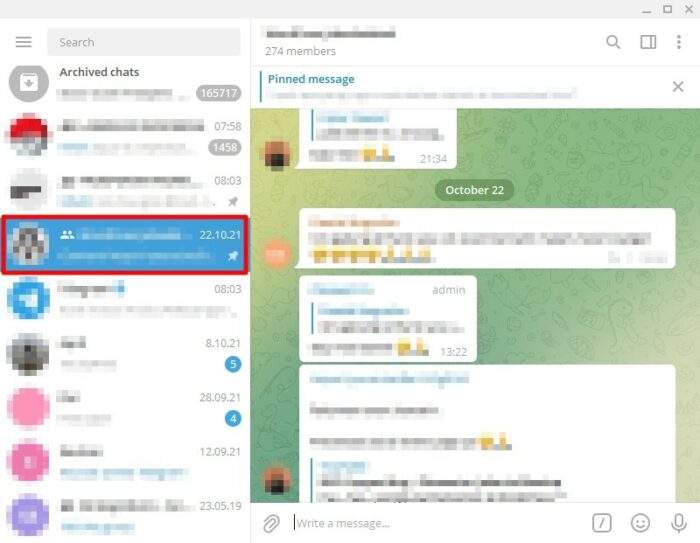 6. Click the icon menu on the top right corner, and select Export chat history.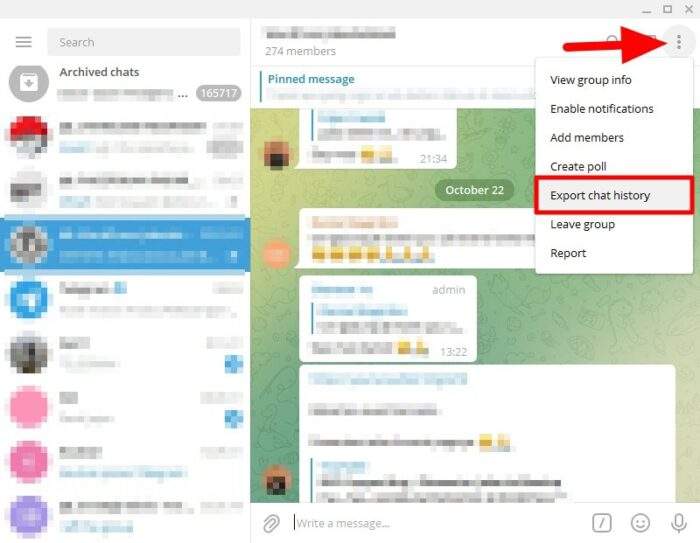 7. Select Videos as the file type and set the individual file size limit to 2000 MB (or more if possible). Anything larger than that won't be downloaded.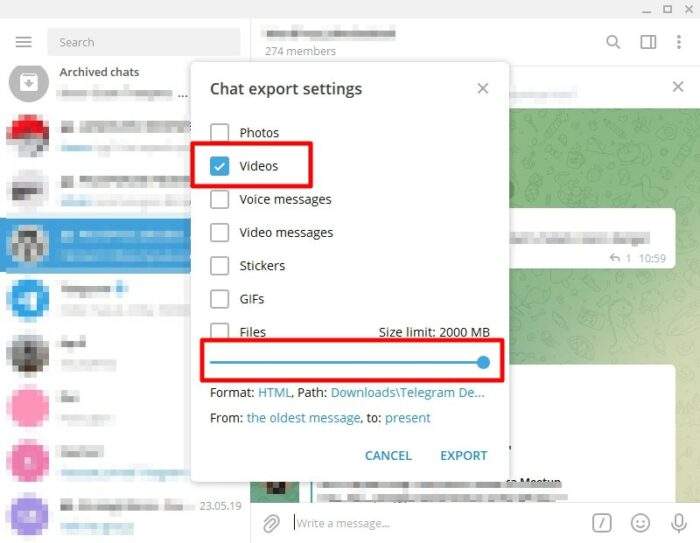 8. Be sure that the format is HTML, and select the export location. Then you can choose the message date you want to download. Finally, click Export.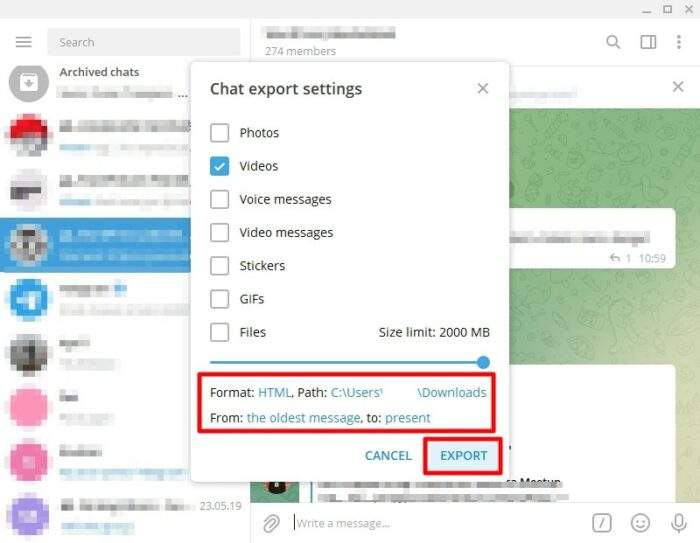 9. If you received this message, then unfortunately there's nothing we can do but wait for another 24 hours to pass. Bookmark this page and come back when it is ready.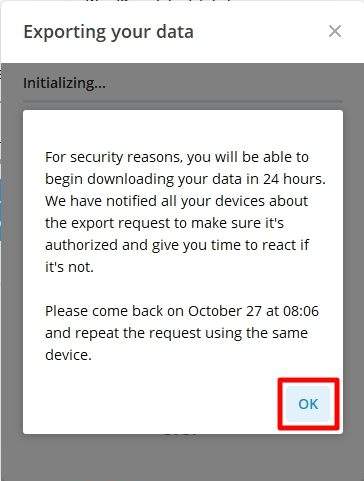 10. If you didn't receive the warning message, the exporting process will start. Be aware that the download speed is agonizingly slow no matter how much you paid for the internet.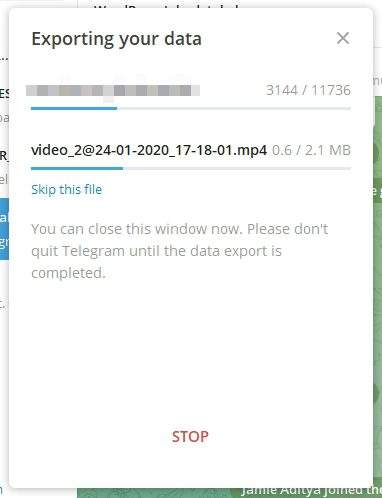 11. When finished, click Show My Data.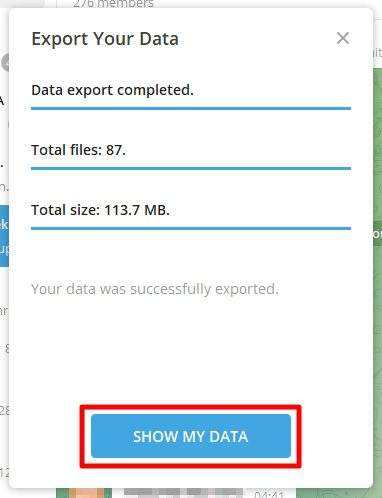 12. It will open a File Explorer window of the exported chat data. The video files are located within the video_files folder.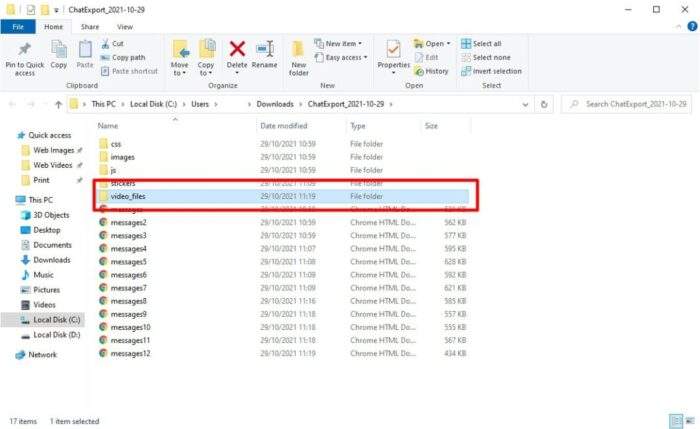 13. All the videos have been exported to your computer.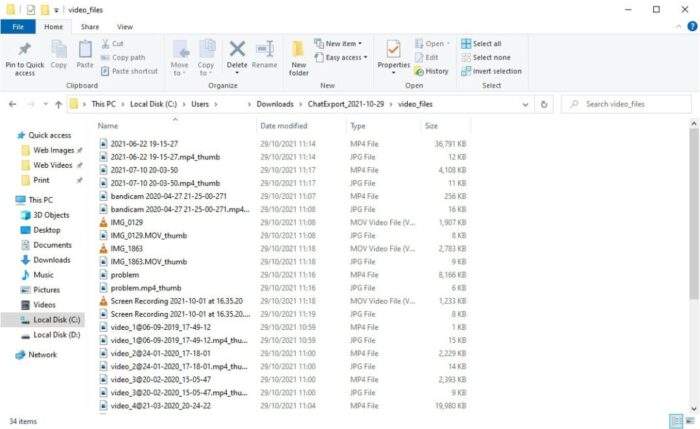 14. Telegram also exports video thumbnails. It's best to group or sort the folder by Type so you could easily navigate to the video files.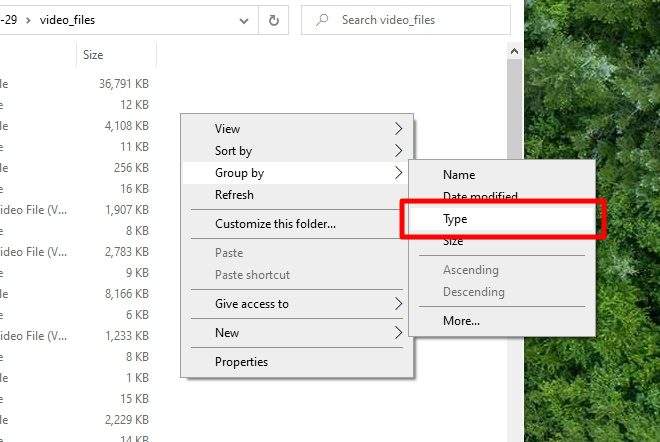 And there you have it, all Telegram videos from a group/chat downloaded without hassle. Again, the same technique can be used to download other types of files, such as photos, GIFs, stickers, and more.