Google Drive is one of the most popular cloud storage services, allowing users to store, access, share, and collaborate on files from any device. However, as you continue to upload files to Google Drive, you may accumulate duplicate copies of files without realizing it. Having multiple copies of the same file takes up valuable storage space and makes it harder to find the files you need.
Fortunately, there are a few different methods you can use to identify and remove duplicate files in Google Drive.
Using the Google Drive Website Manually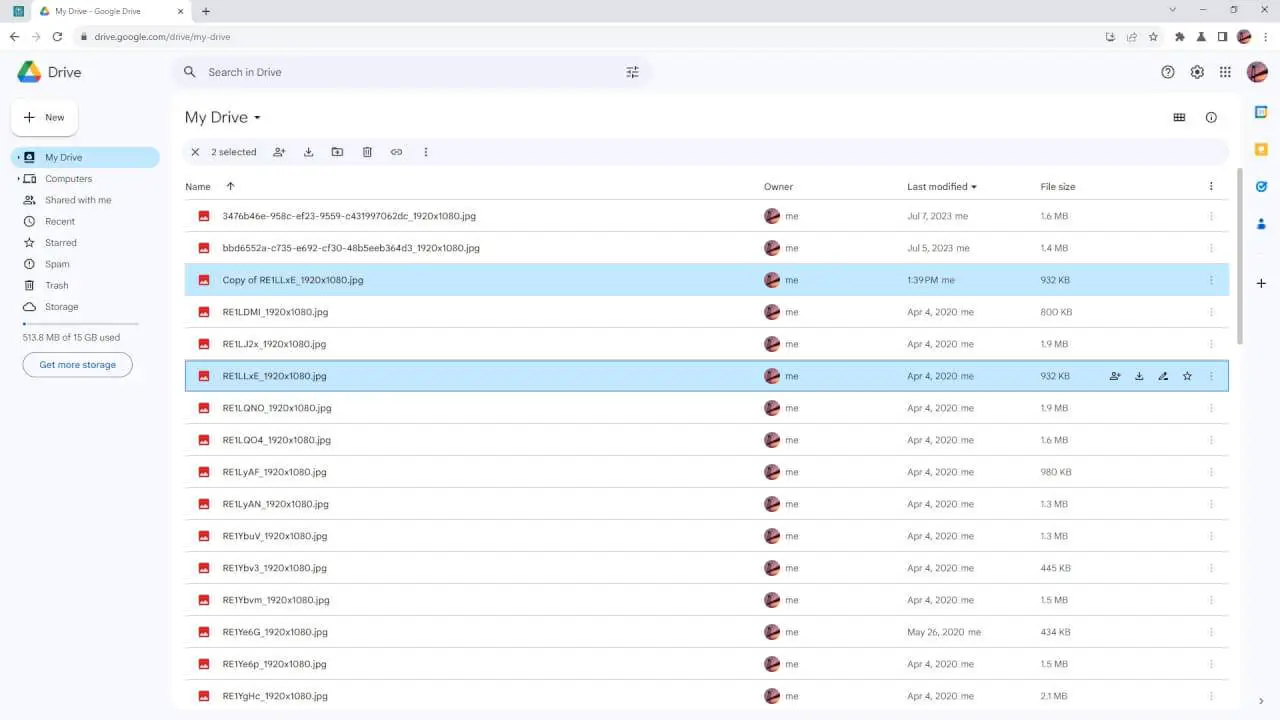 While Google Drive doesn't have a built-in duplicate file finder, you can manually look for duplicate files using the Google Drive website. Here's how:
Go to drive.google.com and log into your Google account.
Click on My Drive in the left sidebar to view all files.
Switch to List view using the icon in the top right corner. This will display your files in a list format instead of the grid view.
Scan through the list and look for duplicate file names. You can also check for files with the same name but appended with "copy", "duplicate", or a number like "(1)".
Select any potential duplicate files you find and click the "Details" icon to view the file size and last modified date. Identical file sizes and dates indicate duplicates.
Once you've identified definite duplicate files, select them and click the trash can icon to delete them from Google Drive.
Manually browsing for duplicates this way is tedious and error-prone. You may miss some duplicates, especially if the file names aren't exactly the same. But for a quick check, this method works fine.
Using Google Drive Desktop App
The Google Drive desktop app for Windows and Mac provides an easier way to find duplicates. The desktop app syncs your Google Drive files to a folder on your computer.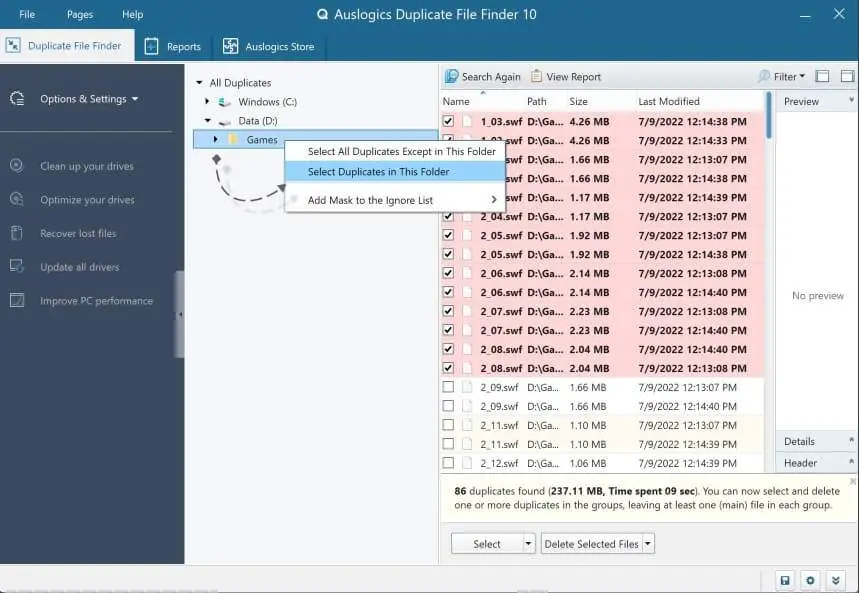 You can then use your operating system's search tools or a third-party duplicate file finder to scan that folder for duplicates. Here are the steps to find duplicates with the Google Drive desktop app:
Download and install the Google Drive desktop app on your computer.
When prompted, log into the app using your Google account.
In the Google Drive app settings, ensure the Sync My Drive to this computer option is enabled. This will download your Google Drive files to your computer.
Use the built-in search tool in Windows Explorer or Finder on Mac to search for duplicate filenames. You can search by specific file types, too, like PDFs, DOCXs, or JPEGs.
Alternatively, use a third-party duplicate file finder tool like Auslogics Duplicate File Finder to scan the Google Drive folder on your computer for duplicates.
Delete any duplicates found in the folder on your computer. This will sync the deletions to Google Drive and remove the duplicates from the cloud storage as well.
Scanning your synced Google Drive folder using your computer's search tools or duplicate finders is much faster than manual browsing on the website. This method makes it easy to find even duplicates with different names.
How to Prevent Duplicate Files
To avoid having to regularly search for duplicate files, you can take some preventive measures like:
Avoid copying files before uploading – If you copy a file on your computer before uploading, Google Drive sees them as different files.
Share files instead of sending copies – When collaborating with others, share the original file instead of creating copies.
Use Google Docs for collaborative work – Rather than exchanging multiple versions of documents, use Google Docs, which has built-in collaboration.
Clean up duplicates regularly – Occasionally search for and remove duplicate files before they accumulate and take up too much space.
Conclusion
Duplicate files can quickly eat up your valuable Google Drive storage quota. While Google Drive doesn't yet have a built-in duplicate finder, there are easy ways to identify copies using the website, desktop app, or third-party tools.
Getting rid of unwanted duplicates can free up space and make it easier to manage your files. Using preventive practices can also minimize duplicates in the first place.