The right side of most full-sized keyboards has a dedicated area for Number Pads. This is a set of numeric buttons arranged closely to help typing numbers much faster and efficiently.
But to start using it, you need to 'unlock' them first. There is a lock called Num Lock which responsible to activate or deactivate the button set.
Here's how you can make it always on on your Windows 10 PC.
Once enabled, Num Lock will always ON
Unlike the Caps Lock key which turned off automatically once you restart the computer, the Num Lock keys will remain active once you turn it on.
Even if you restarted the device, the system will remember your previous setting and will set it on when the computer awake.
Of course, there could be some instances where the keys disabled; it could be a hardware glitch or software error, but most of the time, Num Lock is predictable.
How to turn on the Num Lock keys

On most keyboards, the Num Lock key is located on the right, slightly upper side of the device. Press the button to enable/disable it. Some keyboards may show it as NumLk.
Try the number keys around to see if it's working.
If you are using a compact laptop or tablet, there is a good chance that it doesn't have a dedicated Num Lock key. Instead, it might be shared a place with another button (often with F11). To get it enabled, you need to press and hold the Fn key, followed by Num Lock (NumLk).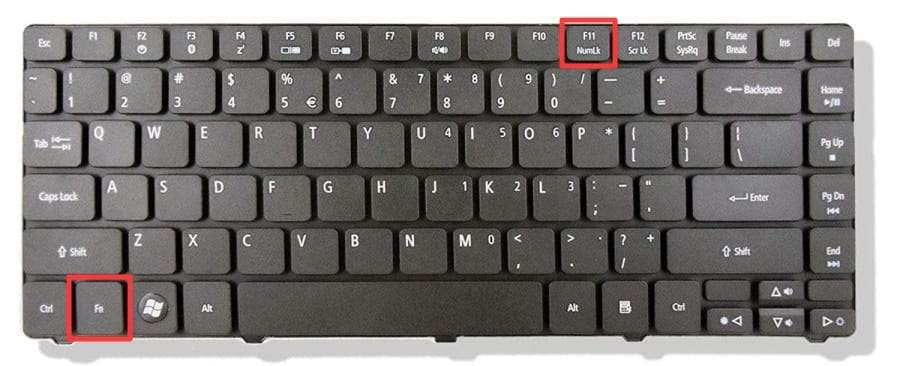 Unfortunately for laptop users, the number keys also shared their position with other keys, making the free-flow typing a rather awkward thing to do.
They typically look somewhat like this.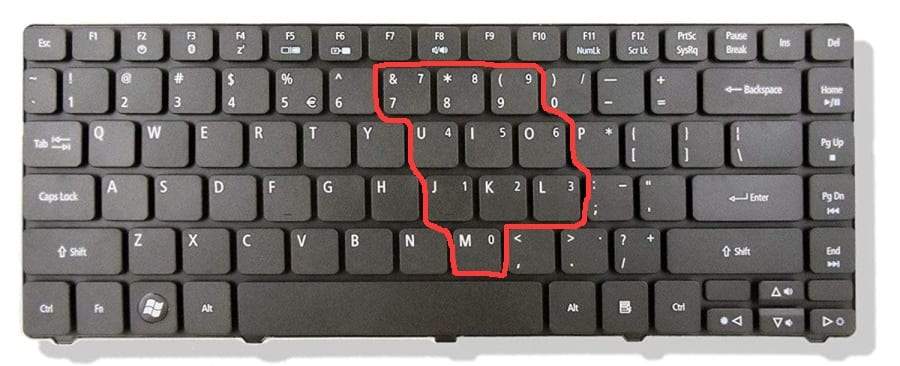 If you are a laptop owner and have to work with the number keys, consider using a wireless number pad add-on to your device. It's a little upgrade that doesn't crush the bank.
How to keep Num Lock always on using Windows Registry
This is a trick to keep the Num Lock activated at the system startup. This is particularly helpful if your computer suffer from an unknown glitch that keeps turning off the function.
Go to Start, search and find for Registry Editor.
Navigate to HKEY_USERS.DEFAULT\Control Panel\Keyboard
Right-click on InitialKeyboardIndicators and select Modify.
Change the value with 2 and click OK.
Restart the computer to see the result.
If you want to make Num Lock always off, set the value to 0 and restart the device.
FAQ
How do I permanently turn on Num Lock?
As I mentioned earlier, the Num Lock key will stay on once pressed. This means the numeric keys on the right side of the keyboard are used to type numbers on the screen. If you press the Num Lock key again, it will be off and stay that way.
Why does Num Lock keep turning off Windows 10?
There could be a problem with your Windows Registry. To check this, press Windows key + R, type "regedit," navigate to HKEY_CURRENT_USER\Control Panel\Keyboard, double-click "InitialKeyboardIndicators," and change value data to "2".
If you are using a wireless keyboard, you might want to check the battery indicator if the device needs its battery to be replaced or recharged. In my experience, a low battery level will sometimes turn off by itself.
Can I turn on Num Lock without the keyboard key?

Sure, just go to the Start, type "osk", and open On-Screen Keyboard. Click Options, check the Turn on numeric key pad, and hit OK.