Are you looking for an easy way to troubleshoot and repair corrupted system files in Windows? System File Checker (SFC) is a powerful tool that can help. With just a few clicks, SFC can scan your computer for corrupt or missing system files, replace them with functioning versions, and get your PC running smoothly again.
In this tutorial, we'll go over how to run Windows System File Checker so you can take advantage of this useful tool. Here we go.
1. To run SFC, you need to open Command Prompt as an administrator. To do this, click on the Start button and select Command Prompt, Run as administrator.
2. Type the command sfc /scannow into the Command Prompt window. Ensure that sfc is followed by a space. This will scan your system for file errors and fix them automatically.

3. You may see one of the following messages after the scan is completed:
Windows Resource Protection did not find any integrity violations. This means that your system files are fine and no repairs are needed.
Windows Resource Protection found corrupt files and successfully repaired them. This means that some of your system files were corrupted but SFC fixed them for you.
Windows Resource Protection found corrupt files but was unable to fix some of them. This means that some of your system files are still corrupted and SFC could not fix them. You may need to run DISM (Deployment Image Servicing and Management) tool or use an installation media to repair them.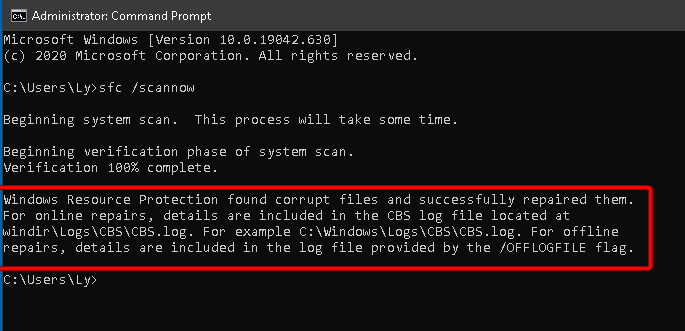 4. To view the details of the scan and repair process, you can check the log file located at C:\Windows\Logs\CBS\CBS.log. Any text editor, such as Notepad, will work to open it.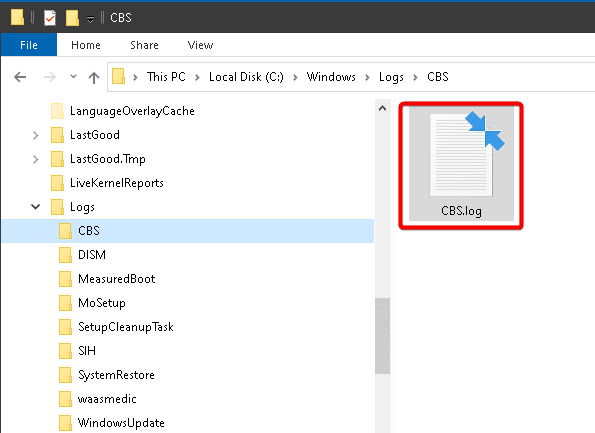 After running the SFC command, you may need to restart your computer for the changes to take effect.