Although look alike at glance, a Chromebook device doesn't share the same keyboard layout as Windows laptops. The upper row is no longer served for functions key, instead, Chrome OS uses a different set of symbols to represent certain purposes.
Although there is no regular PrintScreen button, taking a screenshot on Chromebook can be done via keyboard shortcuts as well. The shortcuts are just a little different than the ones we used on Windows computers.
In this article, we will take a look at how to take a screenshot on a Chromebook device with a physical keyboard and the ones with tablet mode. These tips should work on any brand, version, and any release year.
#1 How to take a screenshot on Chromebook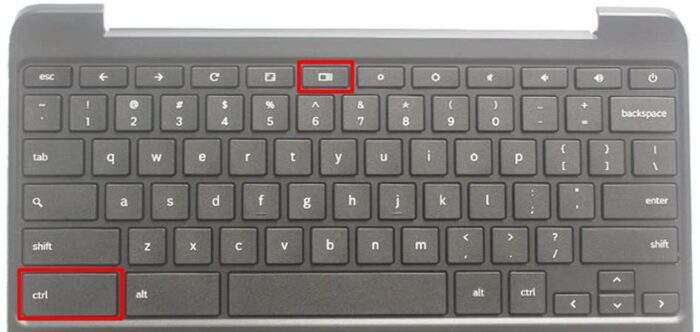 To take a screenshot, press Ctrl and the key with a box icon (also known as the 'window switching' key) at the same time. After about a second of delay, it will show you the screenshot preview on the Shelf.
#2 How to screenshot a specific area/window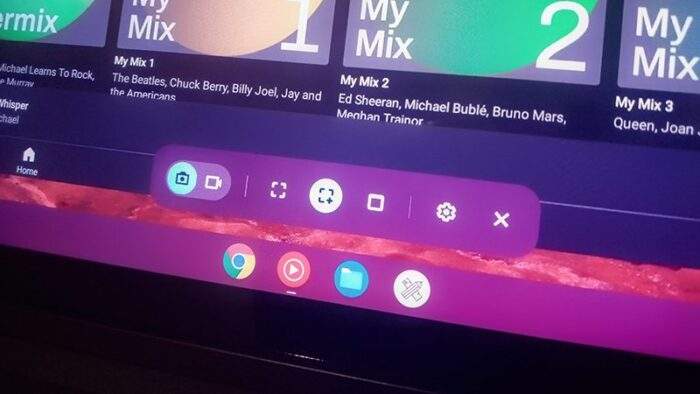 If you want to quickly take a screenshot at a specific area or window without the hassle of cropping it, then use the combination of Ctrl + Shift + box icon key. Next, you choose whether you want to capture a certain area or an active window.
In that screenshot box, you might have noticed that it supports a video screen capture, a pretty handy tool without the need for a third-party app.
#3 How to take a screenshot on Chromebook tablet mode
Many Chromebooks are convertible, meaning they can be altered to work as a tablet. Of course, the lack of a physical keyboard forces us to use a different method. Thankfully, taking a screenshot on a Chromebook tablet is somewhat similar to Android devices.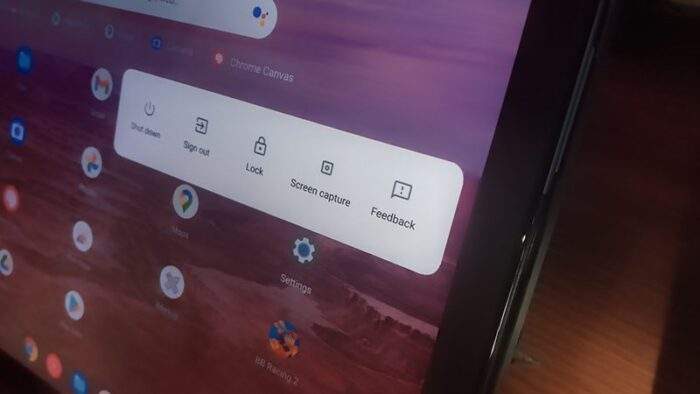 Just press the Volume Up + Volume Down + Power buttons at the same time to take a full screenshot. Alternatively, press and hold the Power button alone and then tap Screen capture on the screen. Then choose whether to capture the whole screen, specific area, or active window.
Where is the screenshot file located?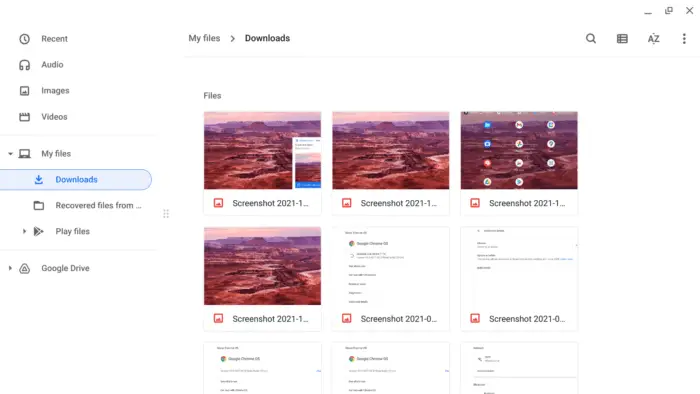 The default screenshot location on Chromebook is located under Files > My files > Downloads.
Later screenshot files can be viewed using the Chrome OS gallery app which includes basic editing features such as cropping, rotating, rescaling, annotating, sharing, and some color effects.