In this tutorial, I'm going to show you a simple way to tweak Windows and make it more responsive.
I've been tested this trick on a low-end computer (including tablet) and found it increases the speed and saves battery power. It also helps the startup slightly faster.
The following steps can be used for Windows 7, Windows 8, and Windows 10. The appearance may slightly different but can be done with the same process.
1. First, go to the Libraries or My Computer.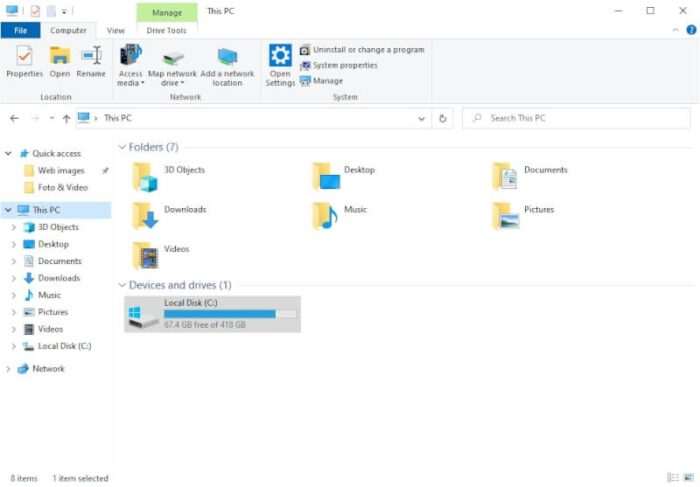 2. On the left sidebar, right-click on This PC and select Properties.
3. A new window comes to be opened, on the left panel, click the Advanced System Settings.
4. At the Advanced tab menu, click Settings… which located on the Performance section.
5. In order to maximize the performance, you can pick Adjust for best performance options and then click OK to apply that setting.
When you activate the best performance option, Windows will no longer have animation & visual effects. The system would still run perfectly without them.
I encourage you to keep Smooth edges of screen fonts enabled in order to get crispy, yet smooth text that easy to read
---
I also recommend you disable Windows 10′ fluent design since it consumes GPU resources a lot. Check out the guide to disable fluent design here. And check out 5 Tips to Improve Gaming Performance Without Upgrade.
But if you really want a significant improvement over the speed and responsiveness, please consider upgrading to SSD. I have made an article about how to enable over provisioning on SSD and enable AHCI mode to maximize its performance and lifetime.