Over-provisioning is a practice to exclude a certain size of the SSD capacity from use to prolong its life expectancy and performance.
If you are using a Samsung SSD, you are in luck because they already provided a free tool that allows you to enable over-provisioning easily.
In this guide, I will show you how to enable over provisioning using Samsung Magician software. Mine is Samsung 860 EVO but this tool should gonna work on any Samsung SSDs.
1. Download Samsung Magician and install it on your computer. Note that the download button located at the bottom of the page.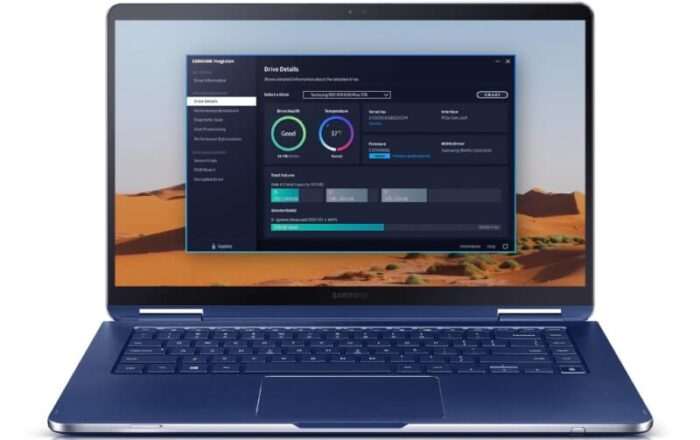 2. Launch the program, then go to Over Provisioning menu.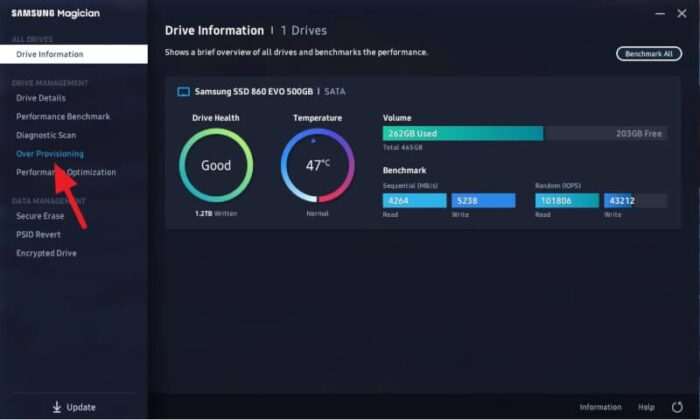 3. Set the amount you want to allocate. Ideally is 10% but the higher the better. Then, click Set OP.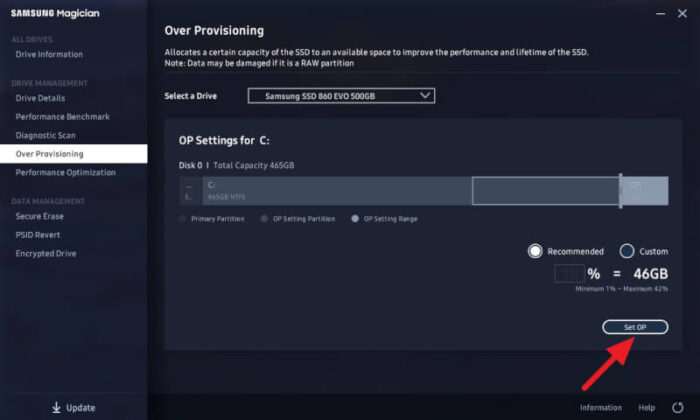 4. Wait until the process finished.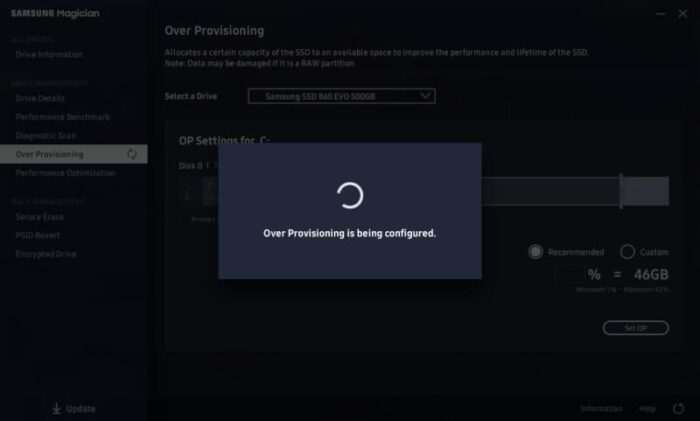 5. Now the over provisioning has enabled.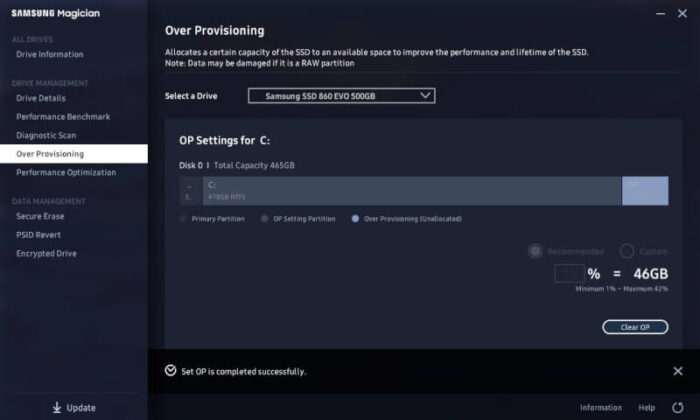 In my case, I have 465 GB in total usage capacity. But, since I have allocated 10% of them which is around 46 GB, now I only have 418 GB left to use.
But hey, my SSD will last longer with the highest performance.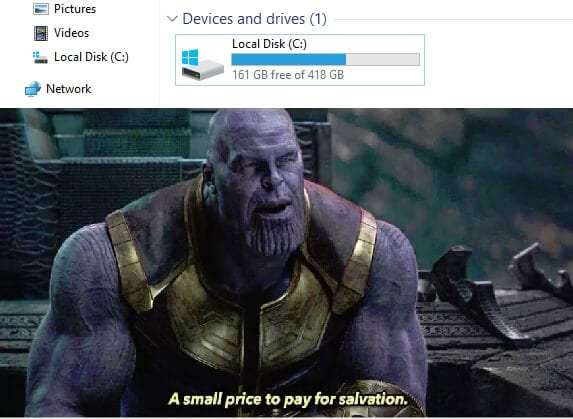 But don't feel bad about it. In fact, SSD manufacturers encourage people to enable this feature and try to leave as many free spaces as possible. This is a very good video explaining over-provisioning — you definitely have to check it out!