The beauty of a cloud storage service like Google Drive is that you can quickly share any file with your friends and colleagues in an instant. But due to its nature, there is a risk that you may accidentally be sharing the wrong files with the wrong person. There is no shame in that; we all have been there.
In case you accidentally shared a file or folder with the wrong recipient, Google Drive lets you revert the action, and thus, they won't be able to see or access the previously shared file or folder just as quickly as they received it.
So, in this article, we are going to cover two approaches to unsharing Google Drive files depending on how they were shared in the first place. Be sure to check both of them. Anyway, I'm using the desktop (web) version of Google Drive, but the steps should be more or less equal to the mobile (app) version.
With that said, let's get into it!
1. Right-click on the Google Drive item or tap the three dots icon, then select Share.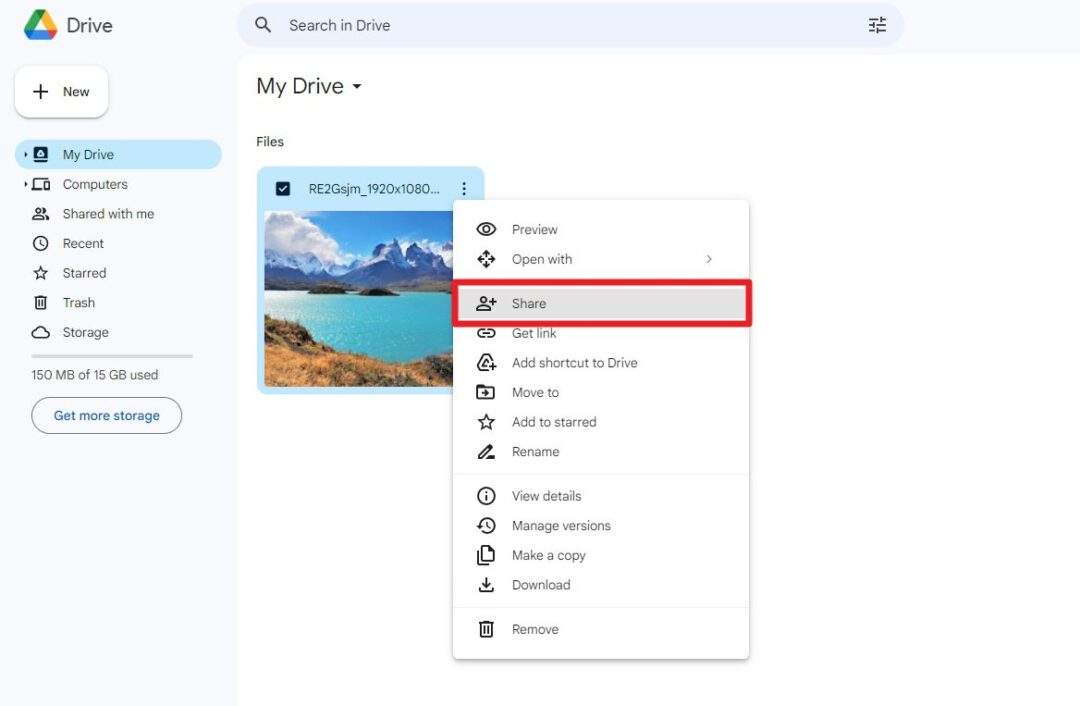 2. On the name of the person that you shared the file with, click on their role.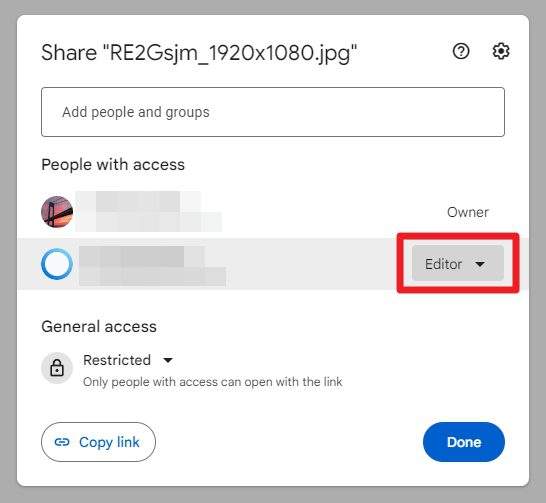 3. After that, hit Remove access.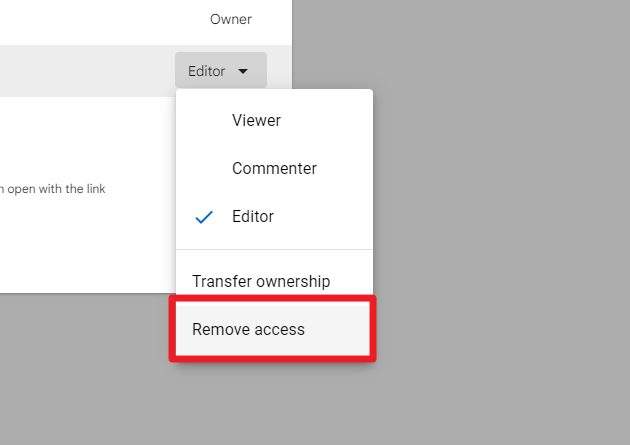 4. Lastly, don't forget to click Save to confirm the action.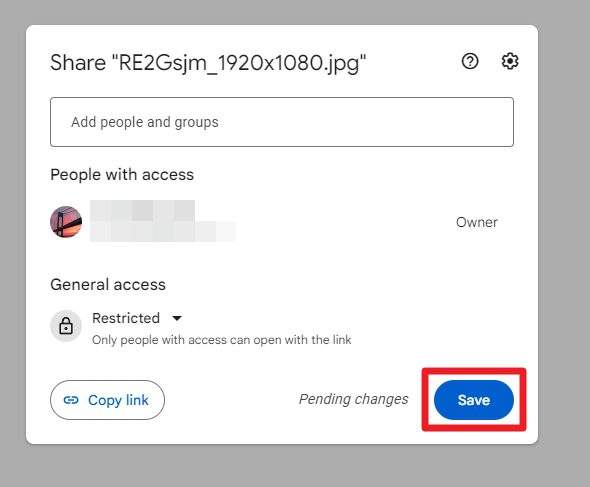 5. The person that the access you removed won't be able to see or access the file again. Here's an example of what would they see on their Google Drive account. Also, they won't be emailed if the access has been severed.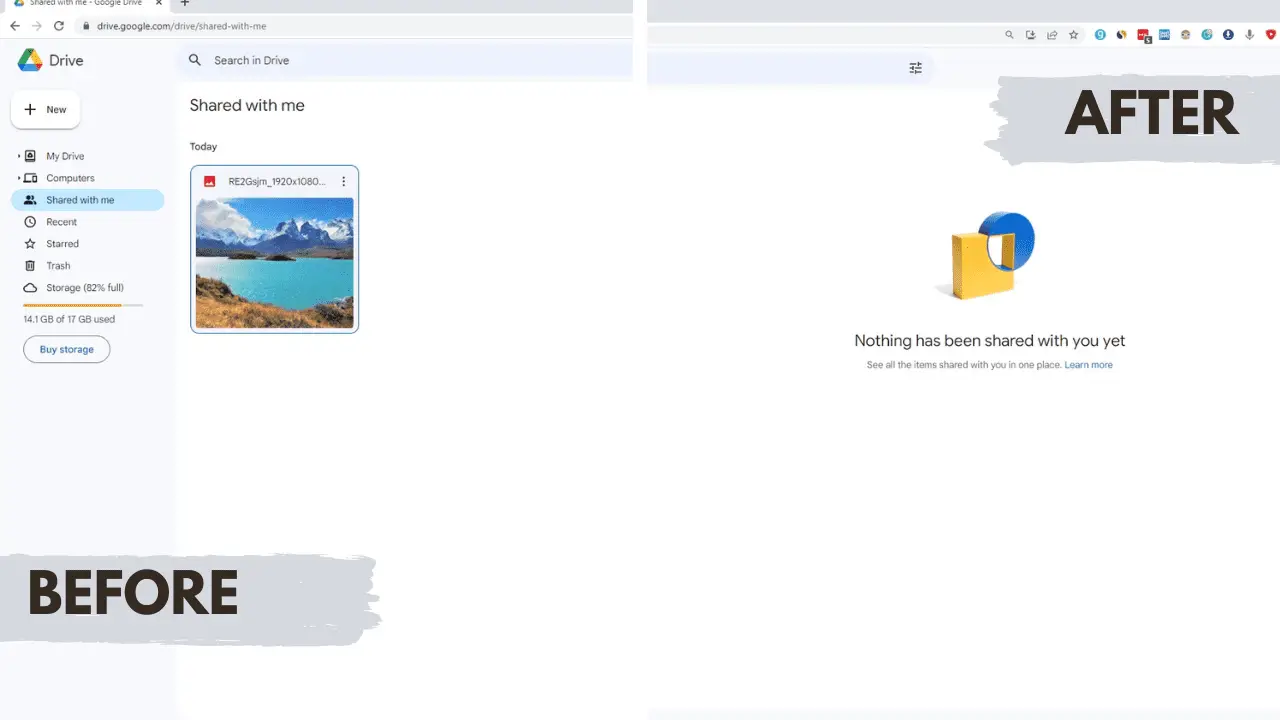 1. Right-click on the Google Drive item or tap the three dots icon, then select Share, or you can also select the Get link option.
2. Click the Anyone with the link button.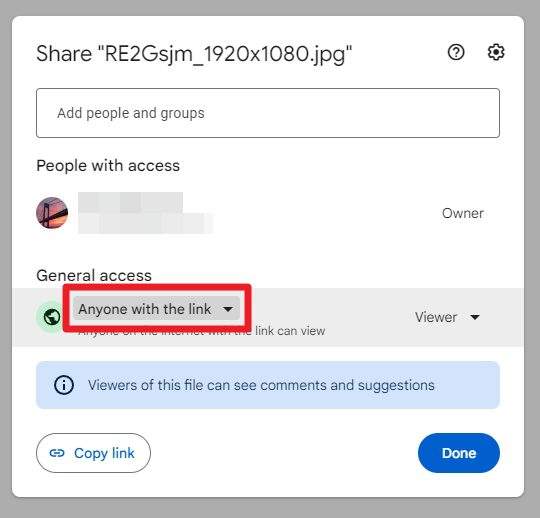 3. Select Restricted. This means anyone with a public link to the file won't be able to access that.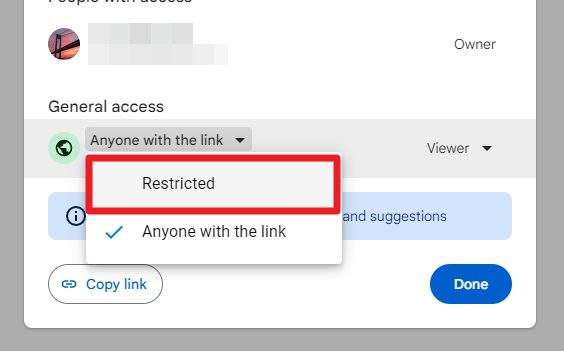 4. Finally, click Done.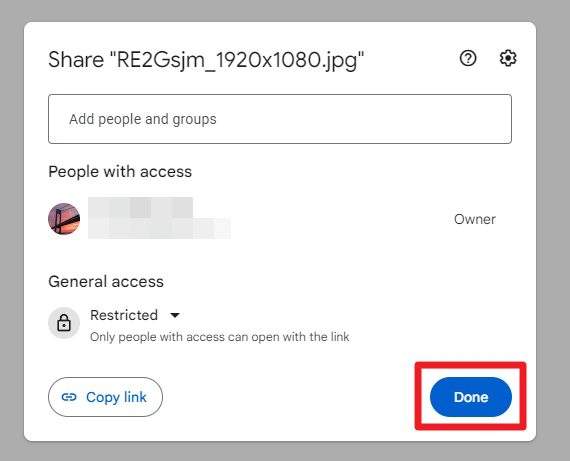 5. This is what they would see once the link (file) has been unshared. Note that they won't be emailed regarding the changes.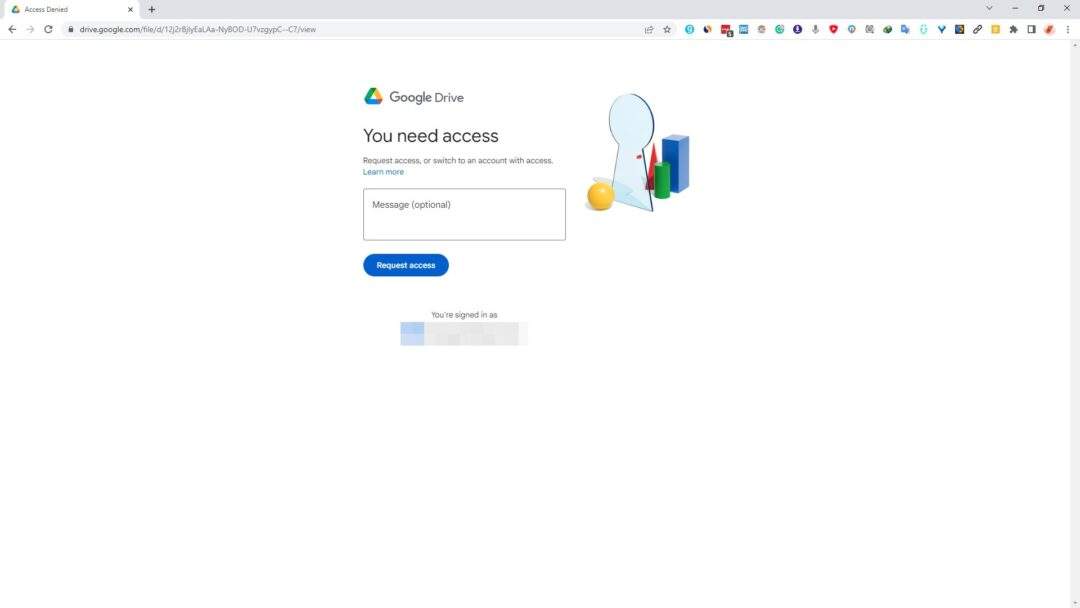 FAQ
If you revoke access based on the email, then only that person will have access to the file revoked. But if the file was shared by a link, then unsharing the link will revoke access to everyone that happens to know the link.
Yes, you can. If you are on a PC, press the Ctrl key and click each file to select. Then, right-click on any of the selected files, click Share, click the role, and click Remove access. Lastly, click Save to finish the setting.
Right now, the only way to know is by right-clicking a file and then clicking Share. On the prompted window, you can see a name other than you with access to the file.