It sucks when we have to remove a table but still need the text inside it. Fortunately, in Microsoft Word, you can remove the table while without deleting its content so you could use it as a normal text. Here's how to do that.
How to Remove Table without Deleting Text
The ability to convert tables to text is available in Microsoft Word 2010, 2013, 2016, 2019, 365, and in newer versions. Some older versions may not have this exact feature, but you can still copy and paste the text or remove borders to eliminate the table.
1. Click on the table you want to remove. This action also will trigger an exclusive menu for managing the table.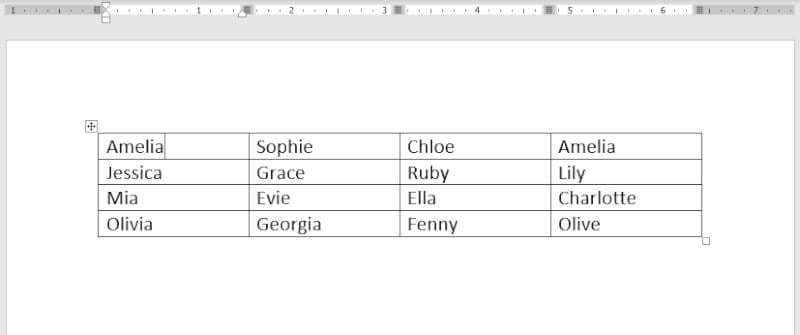 2. Go to the Table Tools > Layout menu.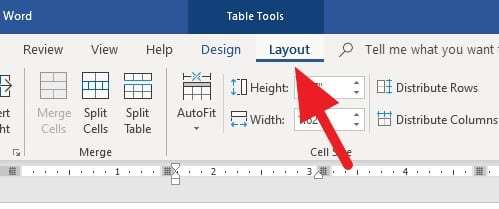 3. Click Convert to Text.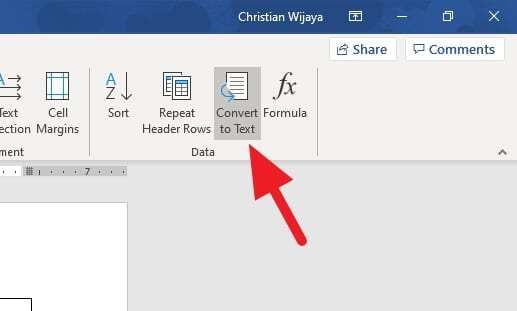 4. Select the separator type between text, then click OK. Feel free to test which one is best for you.
5. The table is now removed and the text still there.

Another way to remove the table while maintaining the text is by copying the text and paste as a text. That way, the table will not be included when pasting the content.
Tips for Converting Tables to Text
Here are some additional tips to keep in mind:
Review formatting – Examine the converted text and check if any formatting needs to be applied manually.
Watch for merged cells – Spanning cells may require manual editing after conversion.
Copy line by line – For complex tables, copy and paste one row at a time to isolate issues.
Use Find/Replace – Use Find/Replace across the document to fix formatting and separators.
Add headings – Insert headings above each column to clearly separate and identify text.
Conclusion
Converting tables to text can be a huge time-saver when you need to eliminate tables but keep their contents. By using the built-in Convert to Text feature in Microsoft Word, you can quickly transform tabular data into a text format while retaining the information.
Choosing the right separator and reviewing the formatting are key to making sure the output is clean. This simple yet useful trick helps reformat documents and removes unnecessary tables easily.
FAQs
How do I remove a table and keep Text in Word?
To remove a table in Word while keeping the text, select the table, navigate to the Table Tools / Layout tab on the ribbon, and press "Convert to Text".
How do I delete rows and columns in Word without losing data?
To delete rows and columns in Word without losing data, click anywhere in the row or column you want to delete, click Layout, and then click either "Delete Row" or "Delete Column".
What happens to the alignment and formatting when I convert a table to text in Word?
When you convert a table to text in Word, the text may become unformatted and misaligned. You may need to manually insert and adjust tabs to achieve the desired alignment and formatting.
How can I remove the border of a table in Microsoft Word?
To remove the border of a table in Microsoft Word, first, move the mouse over the table until a four-arrowed table selection button appears. Click this button to select the entire table. Then, go to the "Table Tools" and there to the "Design" tab. Click on the drop-down arrow under "Borders" and select "No Border".