Steam, along with Spotify, Skype, and other popular apps are known to run instantly as soon as the operating system is loaded. There are some supporting arguments for that, like being able to launch the app with almost no delay, keeping certain things functioning, and performing updates automatically.
But, they can also be a source of distraction.
For example, Steam could constantly bump you with notifications in the middle of an assignment. Users with inferior hardware may suffer from a longer startup process and higher memory consumption in order to keep Steam running.
That's why stopping Steam from running on startup is a good step for better focus and slightly better hardware performance. Here's how to turn it off.
Steam setting to prevent it from opening on startup
1. Launch Steam Client on your computer.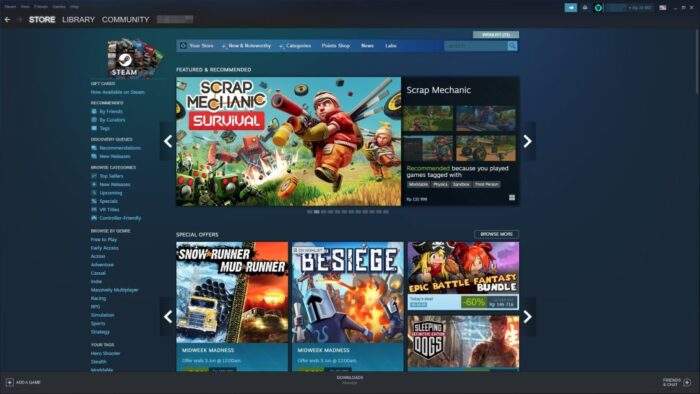 2. Navigate to the Steam menu and then select Settings.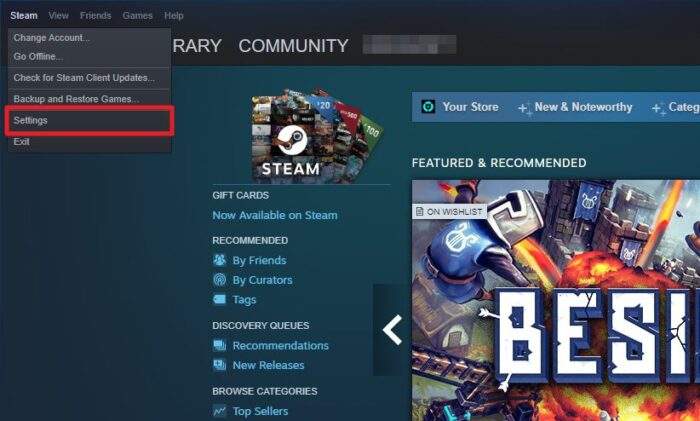 3. Now, head to Interface.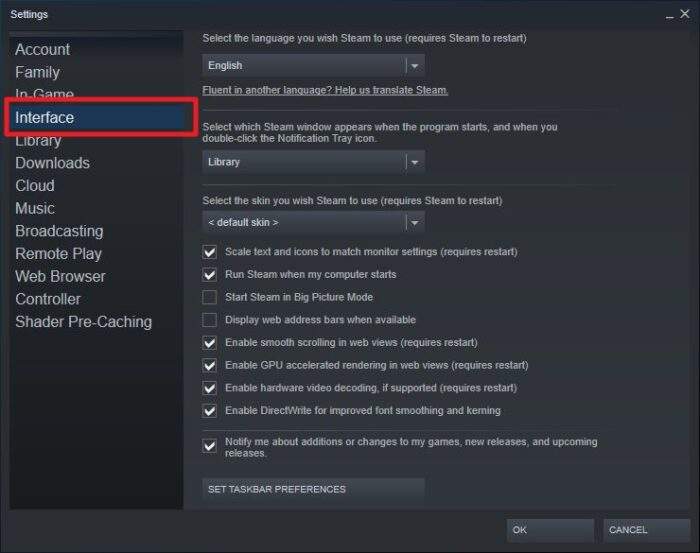 4. Clear the check from Run Steam when my computer starts. Then hit OK.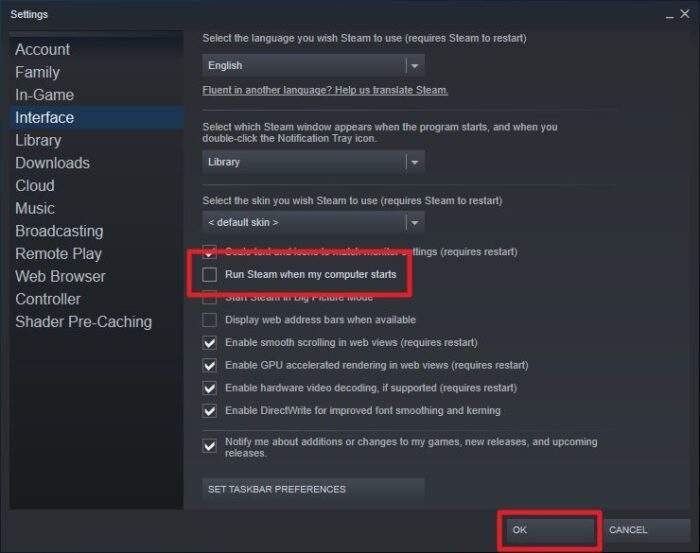 And just like that. Steam should not be running on startup next time you turned on the computer.
Don't worry, you can always play games by launching Steam manually. Razer Cortex, a game launcher that helps computer performance will also open Steam if you are using it.
Disable Steam launching at startup via Task Manager
This is an alternative method to stop Steam from launching on startup. If you have applied the setting from the previous method, the following guide is irrelevant, but just in case this might be useful.
1. Right-click on Taskbar. Select Task Manager.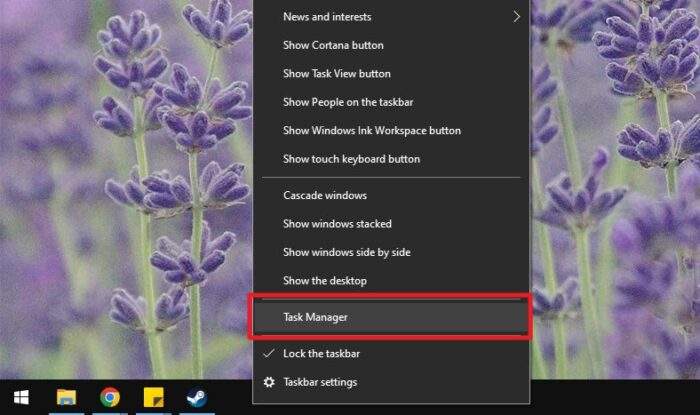 2. Go to the Startup tab menu.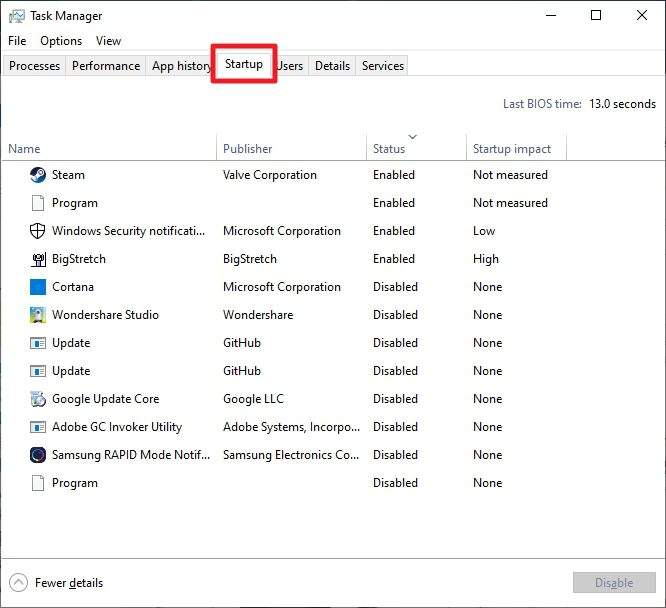 3. Select Steam and then click Disable.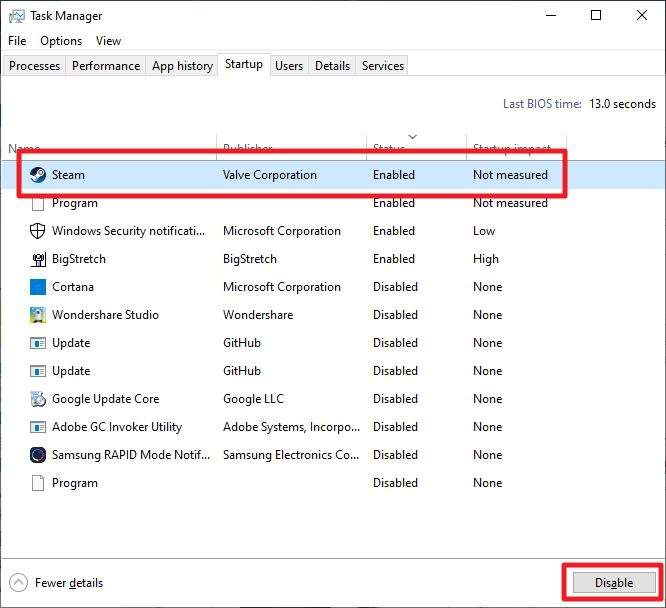 Not just for Steam, this method can also be used to kill unnecessary startup apps. Use it to optimize the startup speed but be sure to leave important programs intact.
And that's pretty much it! If you are done with Steam, don't forget about the new kid in town; Epic Games Launcher. You might want to stop it from running on startup as well.