Every single game on Steam is privileged to receive updates when they are available. This is particularly essential for online games where updates always mean new content added to the game along with further fixes and enhancements.
However, there are some games that you probably don't want to update very often. One example is Euro Truck Simulator 2 which constantly receives updates but doing so will break compatibility with some mods. Hence, staying at a specific version without updating too often may sound lucrative for some.
Another case where automatic updates can be irritating is when you are about to relax and play but then have to wait for the game to install a new update.
With that said, here are several ways to disable update for Steam games.
#1 How to disable automatic update on a game
The first method is intended to keep the game on a specific version. Steam allows you to roll back the game version and keep it that way. Hence, this method prevents automatic updates from occurring. However, this is might not be possible for online-focused games.
1. Click Start, type Steam and launch the program.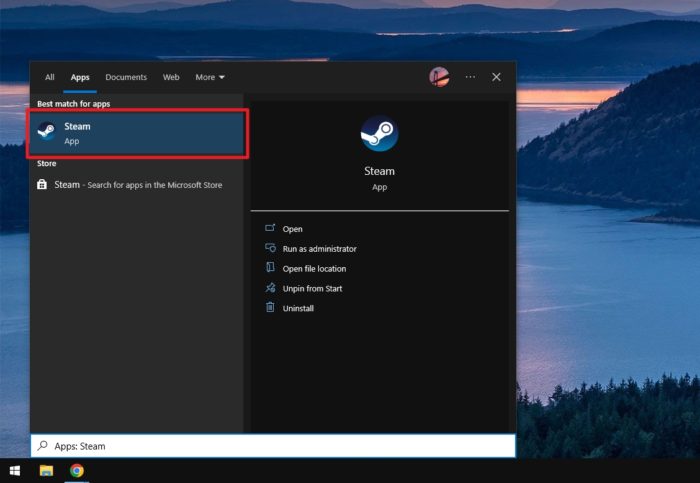 2. Navigate to Library.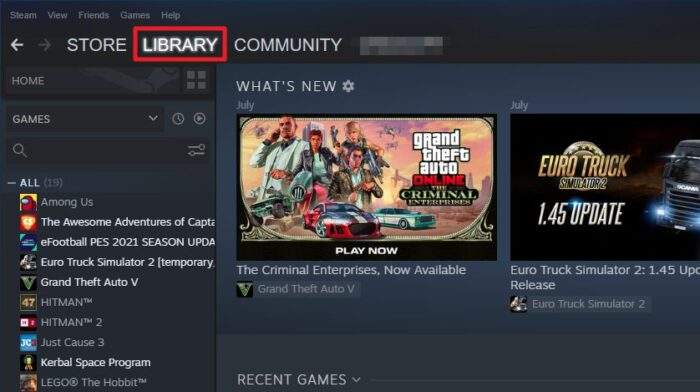 3. Right-click on the game you want to disable its update, then select Properties…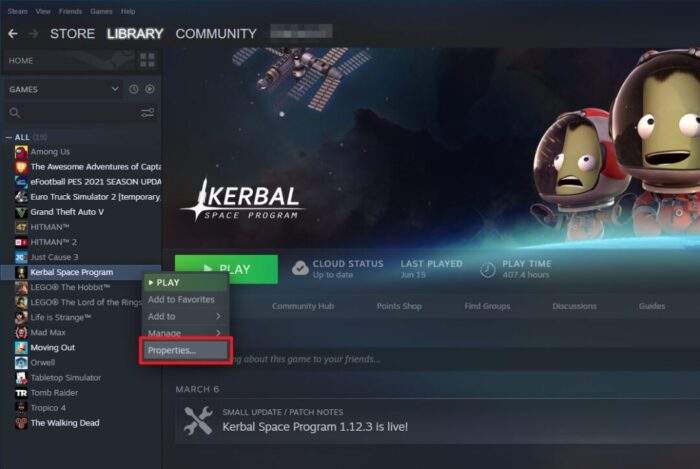 4. Select Betas from the left menu.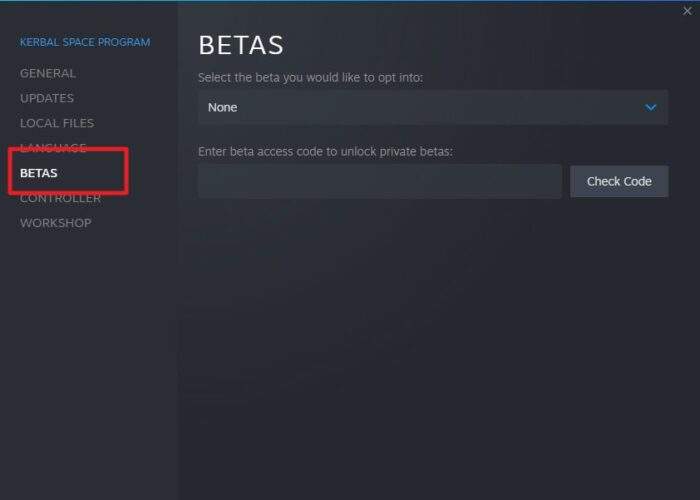 5. Now, select the game version you wish to keep. Steam may offer several previous versions to choose from.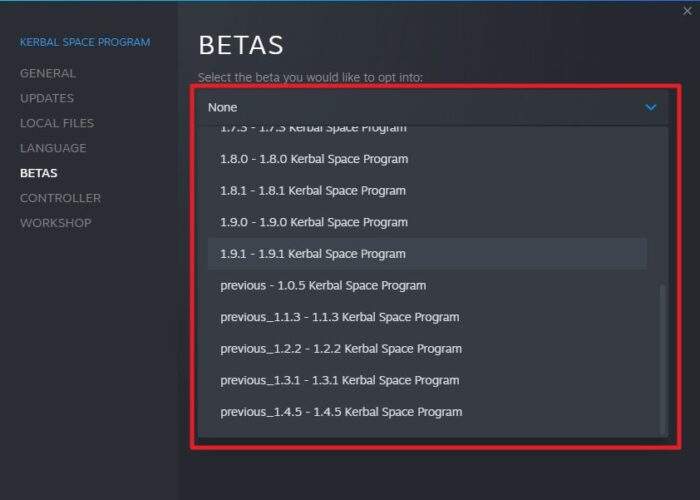 6. Once selected, you can close the window.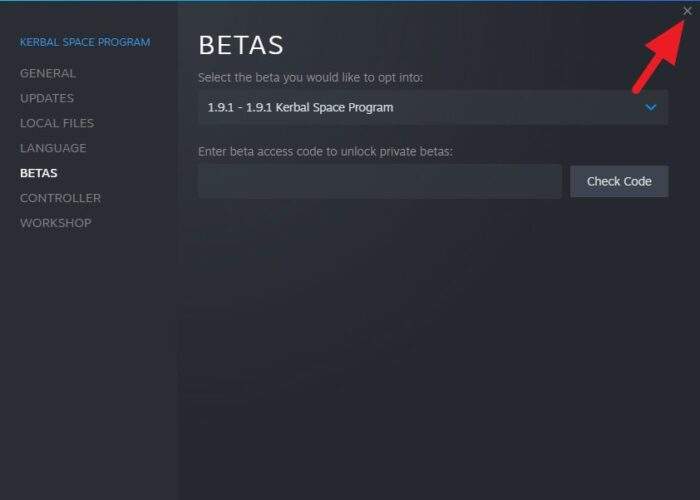 7. The game is now downloading older files. You have to wait before it can be played.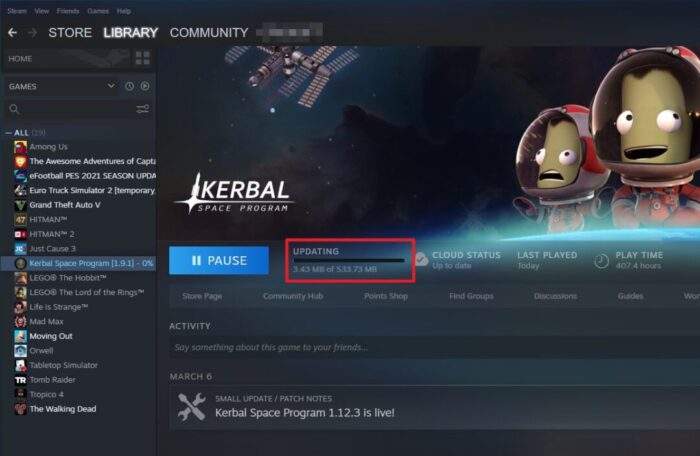 8. Once finished, click Play and enjoy the game.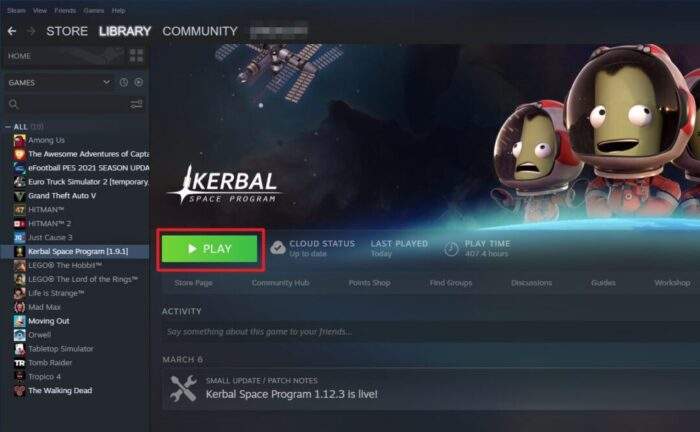 9. If you want to update the game to the latest installation, change the Betas setting to None.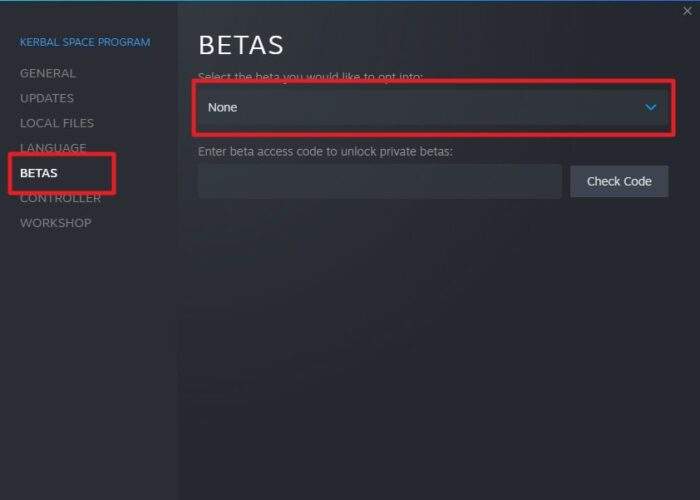 Again, I should be reminding you that preventing updates might leave the game bugs unpatched, problems unsolved, and new content missed. As a tip, consider updating the game once in a while to see if there is something interesting added.
#2 How to only update when the game is launched
Those running Steam in the background must not be surprised when the internet speed suddenly drops as some portion of it is used by Steam to perform automatic updates. If you want it to run when actually needed, you can tell Steam to only update when you are about to play.
1. Open the Start menu, search for Steam and launch it.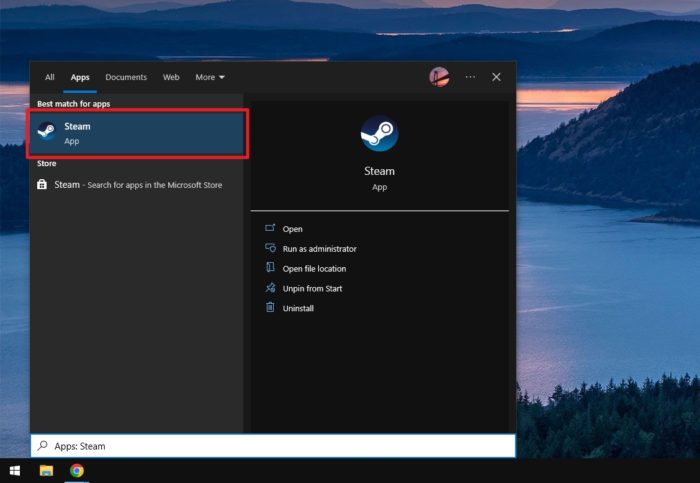 2. Go to your game Library.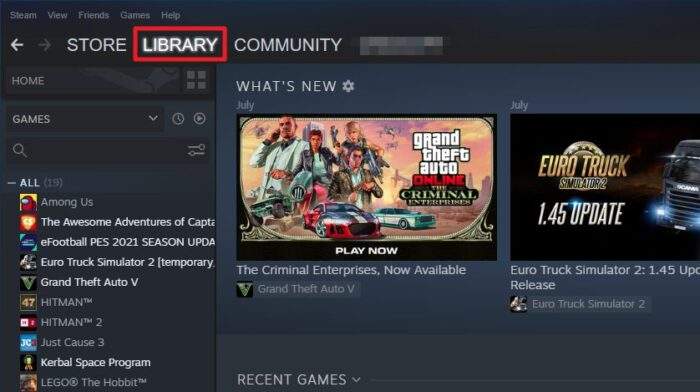 3. Right-click on a game, then hit Properties…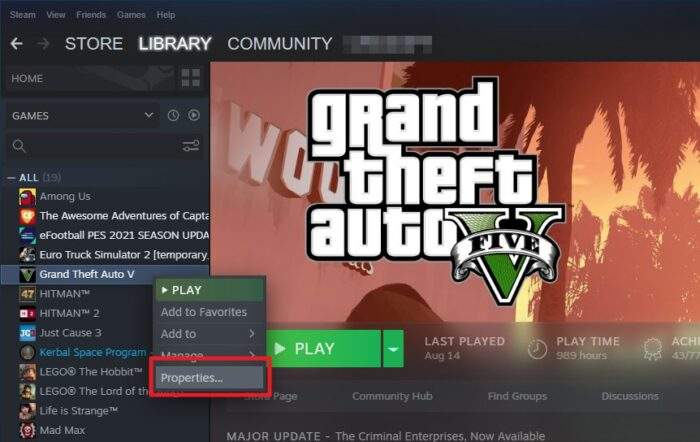 4. Select Updates from the left menu.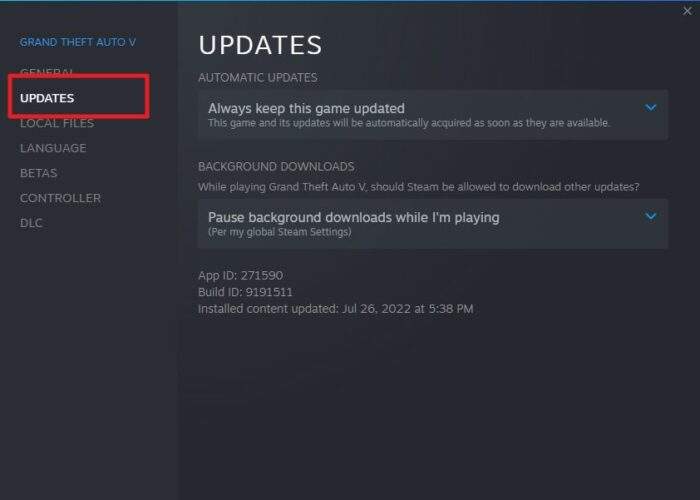 5. On the dropdown menu, select Only update this game when I launch it.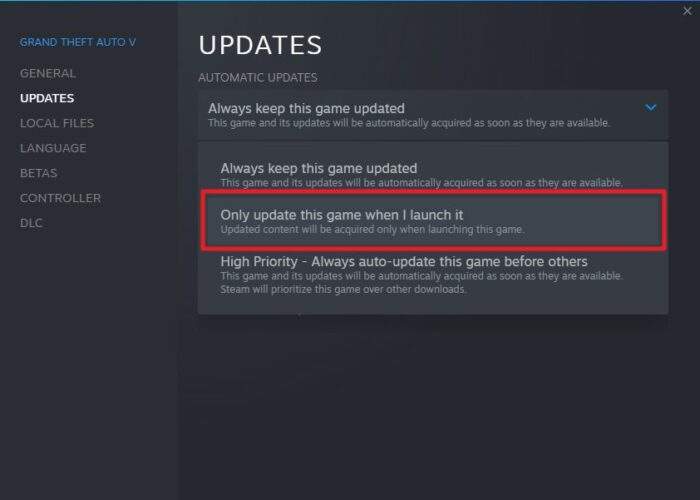 6. You may close the window.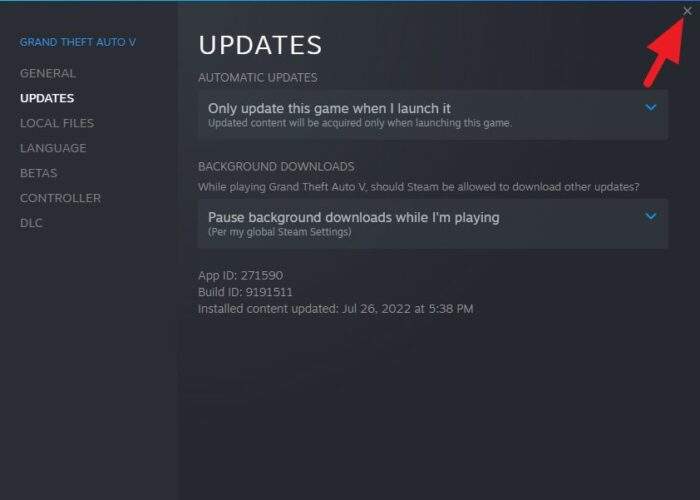 #3 How to set an update schedule on Steam
If you would like to start a game without having to install a ridiculously large update, consider performing an automatic update at a specific time, like when you are not normally playing. Steam has made it easy to select a time range where updates can be performed.
1. Go to the Start menu, type Steam and open the program.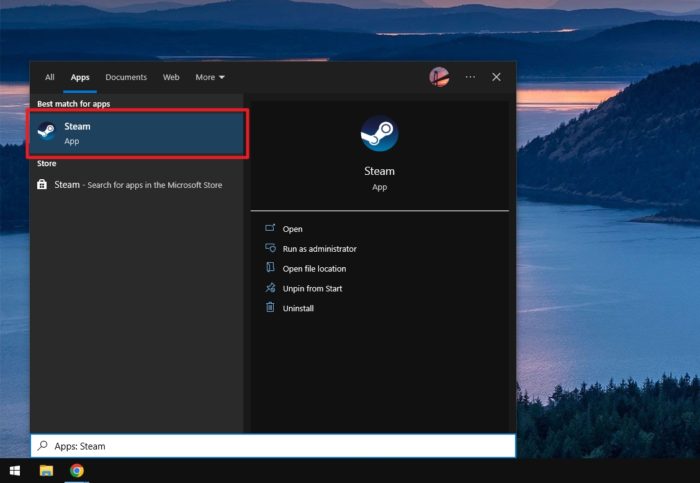 2. On the top menu, click Steam > Settings.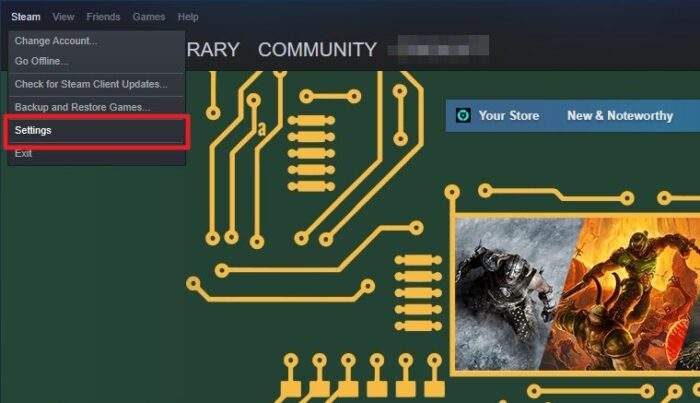 3. Select Downloads from the left menu.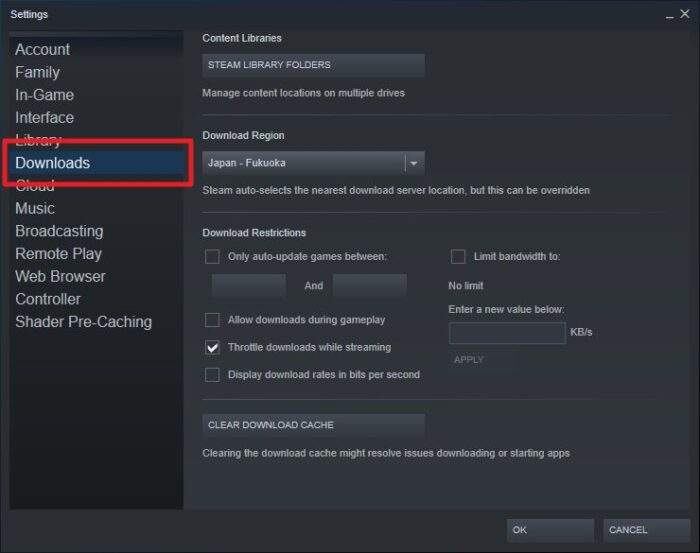 4. Check the Only auto-update games between box. Then, select the appropriate schedule for you.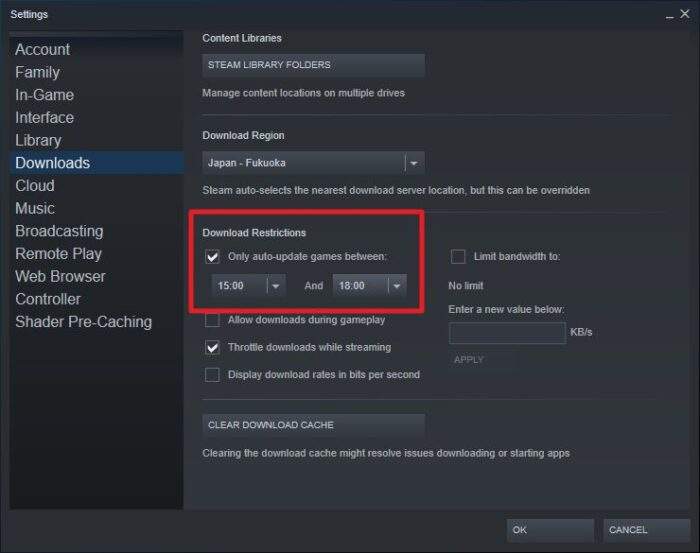 5. Additionally, you can set a bandwidth limit in case you may heavily use the internet around that time.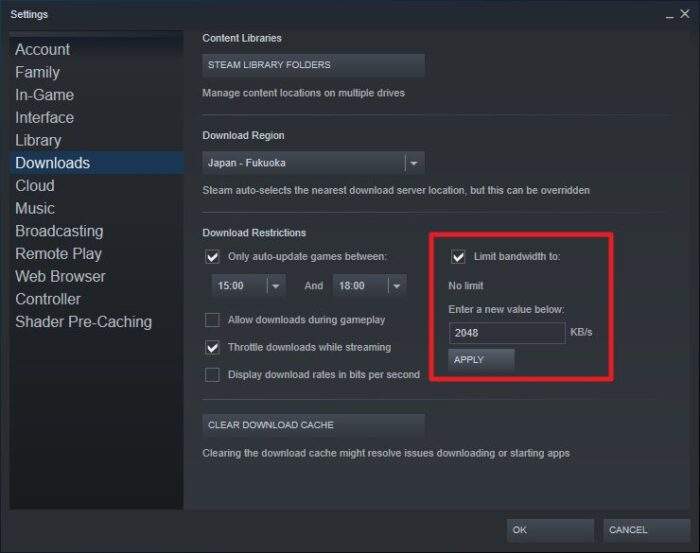 6. Finally, click OK to apply the settings.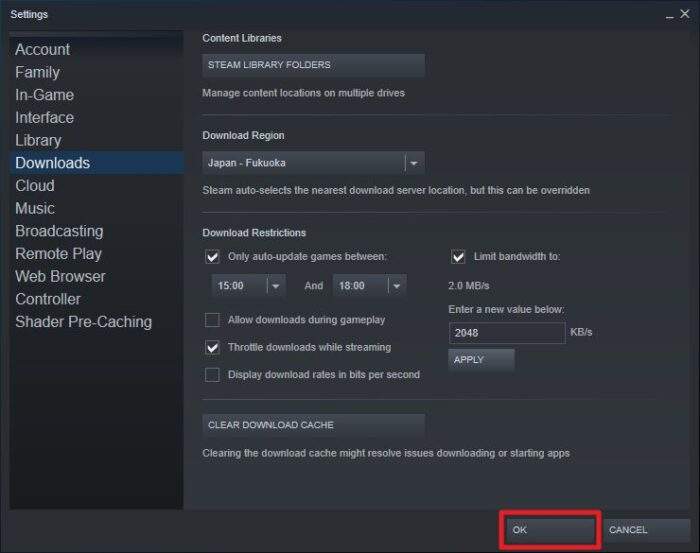 I should note that this scheduling technique will only work if Steam is already running (in the background). Users with Steam disabled on startup might need to run the program manually.
---
In the end, these are some ideas to stop Steam games from updating or at the very least, make the process less distracting. Even if you can postpone an update, be sure to have one update every other month to receive bug fixes, patches, and most importantly, quality improvement.