Partnered with ESET, Google Chrome now has an extra layer of security on its system. Making the browser even safer, and it comes with the ability to scan or remove harmful malware from the device.
Yep, you don't need a third-party antivirus to ensure the security and safety of Chrome.
The built-in virus scanning feature (like Windows Security) might not be so accurate That's why an extra helping hand from Chrome could make your computer even more secure.
Check out this guide to run a quick scanning using Chrome's malware removal.
Note: Make sure Google Chrome was updated. If it wasn't, please go to chrome://settings/help to get the latest version.
1. Go to Chrome Cleanup via this address chrome://settings/cleanup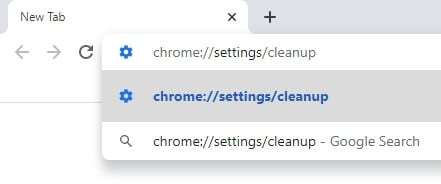 2. Click Find to start scanning.

3. Wait until the process is finished. It may take quite some time, depending on the size and specifications of your system.

4. If your computer is clean, you can close the window. But, if there's malware detected, you will have options to Remove or Quarantine it. You may be asked to restart your computer.

The beauty of Chrome Cleanup is it can run in the background and works really well on Windows. In fact, this feature can be complementary to Microsoft Defender. Hence, third-party antivirus is not necessary.
To prevent malware infections, follow these best browsing practices:
Watch out for the fake virus scanner that trying to scare you into downloading unwanted software.
Only download files that are trusted and issued by reliable publishers.
Be careful when installing a new program. Often they are bundled with malware that can infect browsers.