As a de facto launcher of PC games, Steam has become a bridge for players before playing their favorite game. To ensure convenience, Steam is purposely running in the system background so anytime a player wants to play, they can hop into the platform right away and launch the game from there.
However, we don't play games all the time, and having Steam running in the system tray would disrupt any productive work. Not to mention that the amount of memory it's constantly consumed can be detrimental to low-spec hardware.
For me, Steam should only run during a gaming session. There is no reason to let it active when we have chores due to deadlines. If are agree with that, consider killing off Steam from the background process and stop it from running at startup.
To do that, follow the guide below.
1. Open the system tray and double-click on Steam to launch it.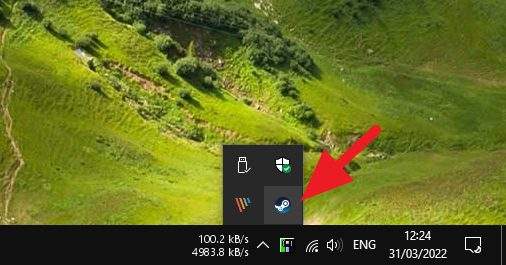 2. After the program is launched, go to Steam > Settings.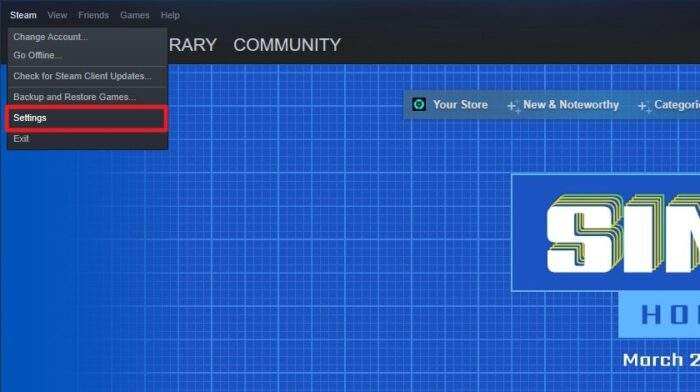 3. Navigate to Interface. Disable the option of Run Steam when my computer starts. Then, click OK.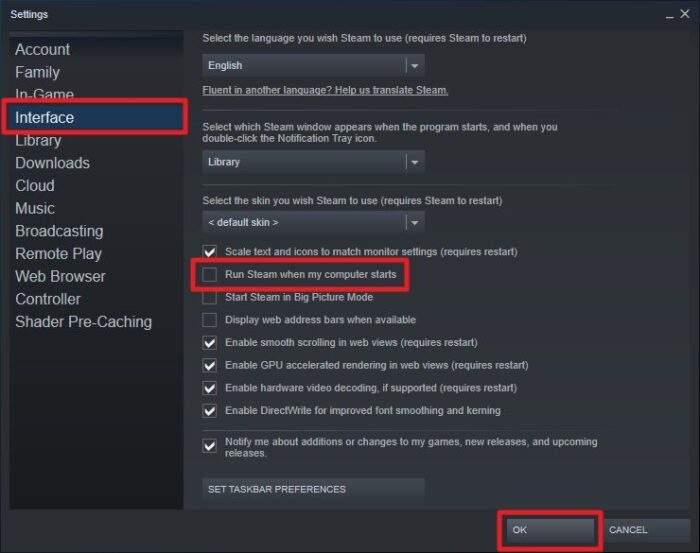 4. Now, go to the system tray again. Right-click on Steam > Exit.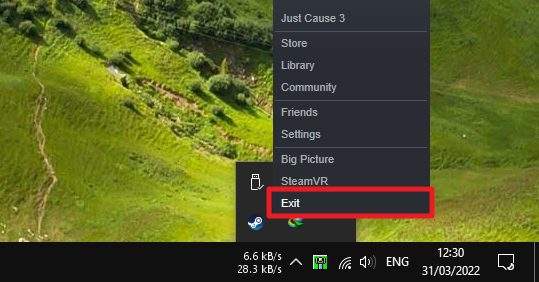 From now on, Steam wouldn't launch when your computer starts. Also, it will no longer be running constantly in the background, so you won't be distracted by notifications and game updates.
You can still play games but Steam has to be launched manually like any other program.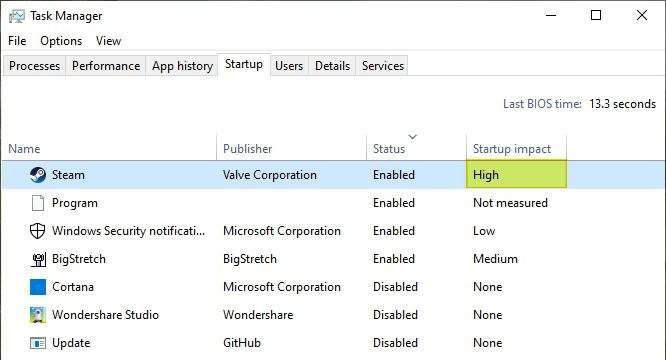 Just so you know, Steam Client has a massive impact during startup, meaning it severely slowed down the process, especially on HDD. Learn how to disable startup apps on Windows 10 to improve speed.