If you feel like you don't want to show your YouTube content to the public and yet are still hesitant to close the channel, you may consider the option of temporarily hiding it instead. That way, your viewers and subscribers won't be able to see your videos, Shorts, and community posts.
However, due to some recent changes, you cannot really hide the entire channel. The best you can do is hide all of its contents from the channel. Basically, it's like taking the channel 'private' but you will still have the chance to bring the channel 'public' again.
So, here's how to hide your YouTube channel in 2023. Remember, this action can only be done on a desktop version.
Note: Although you can unhide a hidden channel, currently, the process is quite tedious, especially for a bigger channel.
How to hide a YouTube channel
1. First, go to YouTube on your computer, click your profile picture, and then select YouTube Studio.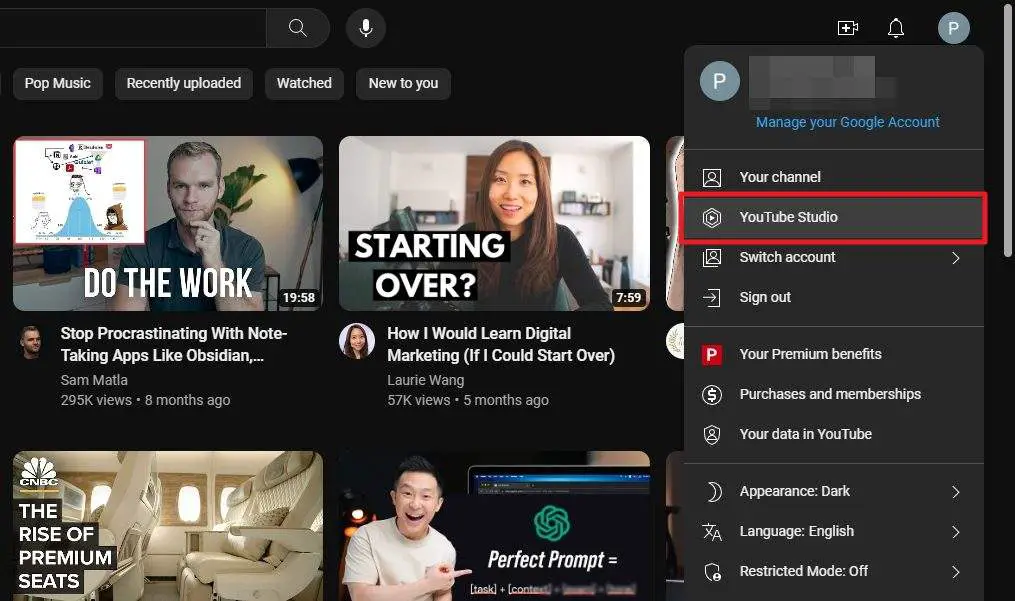 2. Next, navigate to Settings.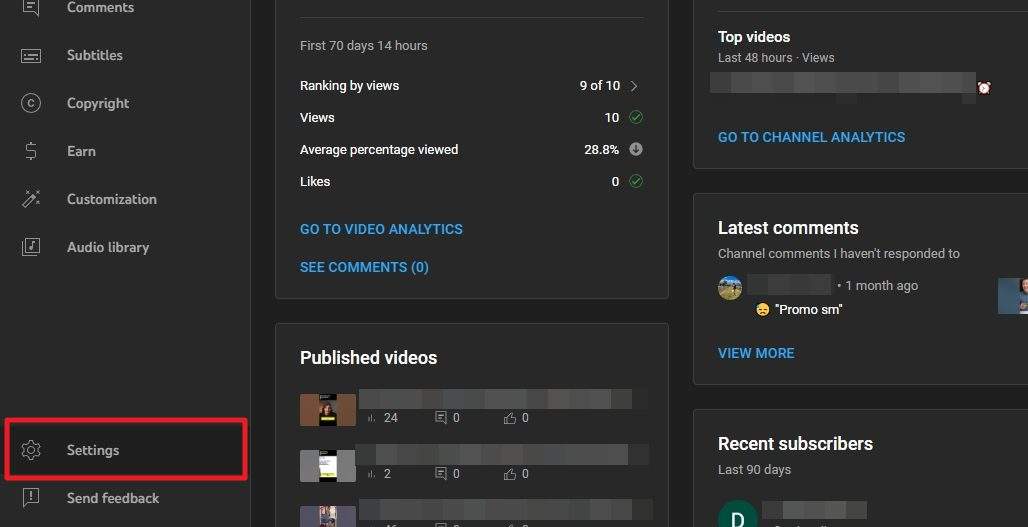 3. Go to Channel, click Advanced settings, and click Remove YouTube content.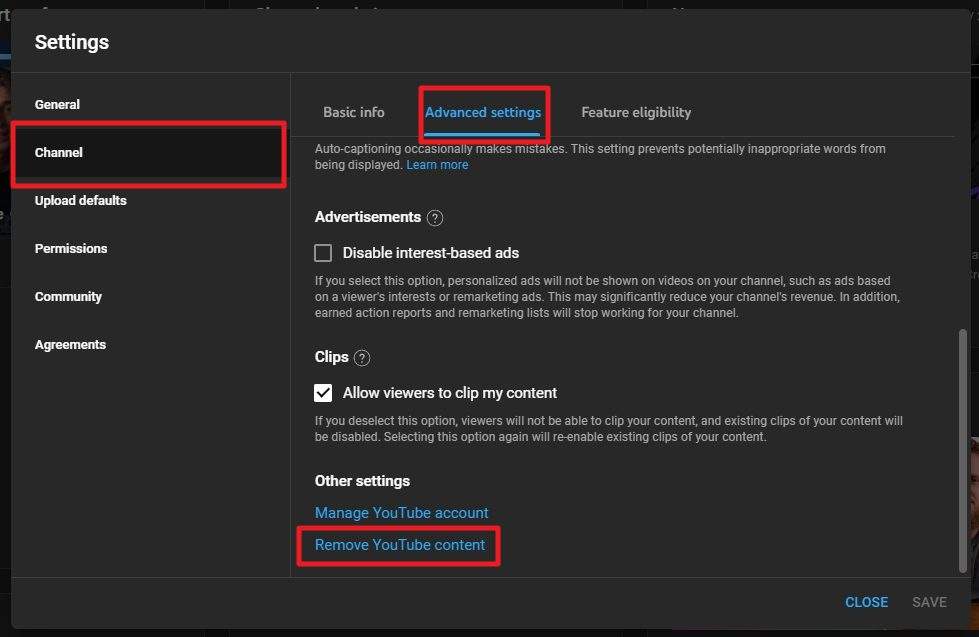 4. Click I want to hide my content.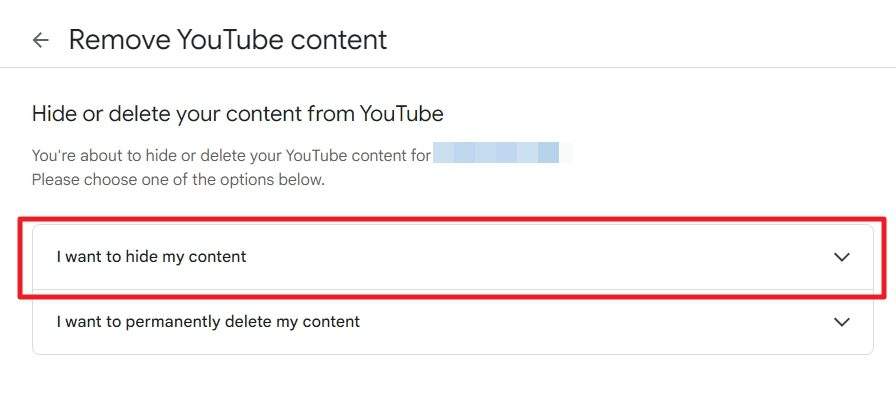 5. Tick the following checkboxes and then click Hide my content.
6. Finally, click Hide my content again.

7. Your YouTube channel has been hidden.

If you are wondering, this is what a hidden channel looks like. As you can see, the videos, Shorts, Lives, and community posts have been hidden but the channel name and description are still visible.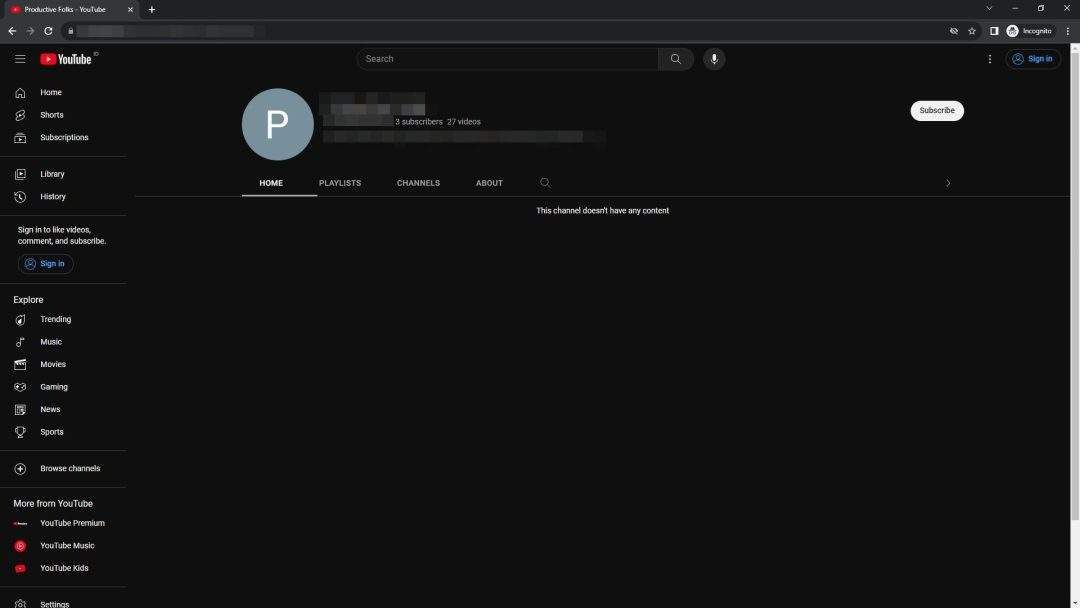 How to unhide a YouTube channel?
Well, this is honestly the part that I find the most confusing. According to an official guide from Google, the steps to unhide a YouTube channel are:
Sign in to YouTube.
Tap your profile picture.
Tap Settings.
Tap Account  Add or manage your channel(s).
Select the hidden channel.
When asked to create a channel, click OK.
However, imitating these steps won't bring back my hidden channel. It seems like the only way to bring up the hidden content is by manually assigning the visibility setting from Private to Public, which is frankly a very time-consuming process.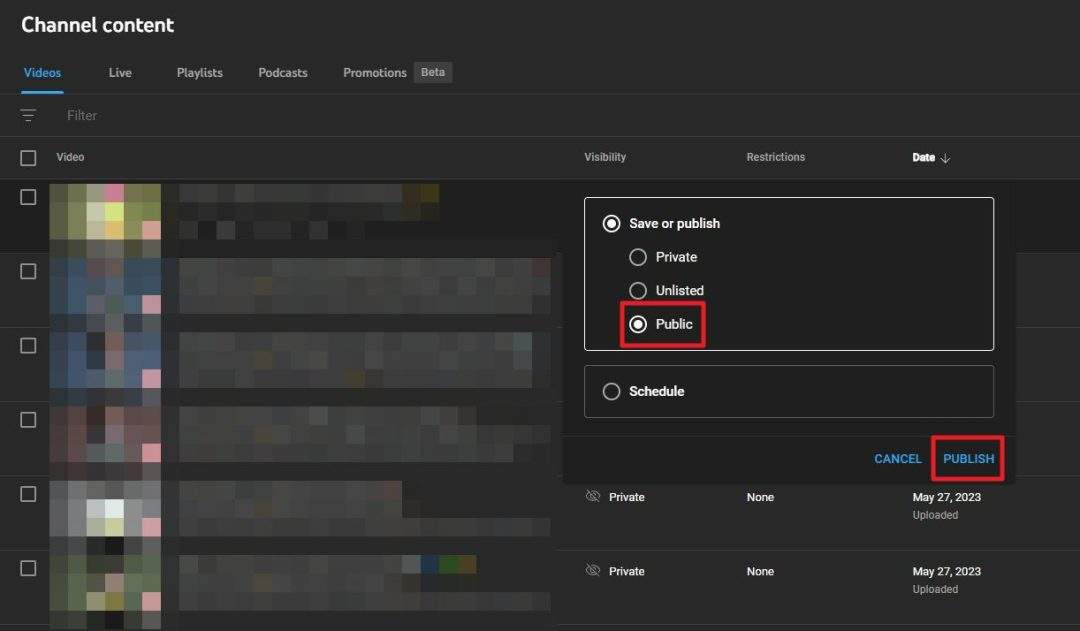 It's not clear why there is no instant way to unhide a channel. But I really hope there will be some ways in the future. I will try to update this page as soon as a proven technique is available.
What's the difference between hiding and deleting a YouTube channel?
Hiding your channel will make your videos, Shorts, live videos, and community posts private. While deleting a YouTube channel will permanently delete all of that. However, your account data on other Google properties will not be removed.
Can I make a private channel public again?
Yes, it is possible to make a private channel public again. But right now, it's a cumbersome process.
How do I hide my YouTube channel on my iPhone?
Hiding your channel will make your content private while the channel page and name are still visible to the public. One great example of a hidden channel is Machinima.