If you're a beginner filmmaker or a content creator looking to improve the quality of your videos, knowing how to add a transition between scenes in Filmora can greatly benefit you. Transitions can help make your videos more engaging and professional-looking, and can also help convey a sense of time and place.
In this article, I will guide you through the process of adding transitions to your videos using Filmora. From basic cuts and fades to more advanced transitions like wipes and dissolves, you'll learn how to make your videos flow smoothly and seamlessly. With this knowledge, you can elevate the quality of your videos and capture your audience's attention from start to finish.
Please note that in this tutorial, I'm using Filmora 12 but from my experience, the process is applicable to older and presumably future versions as the software interface has proven to be consistent over time.
How to add a transition in Filmora
1. Open Filmora. Drag and drop at least two scenes to the timeline.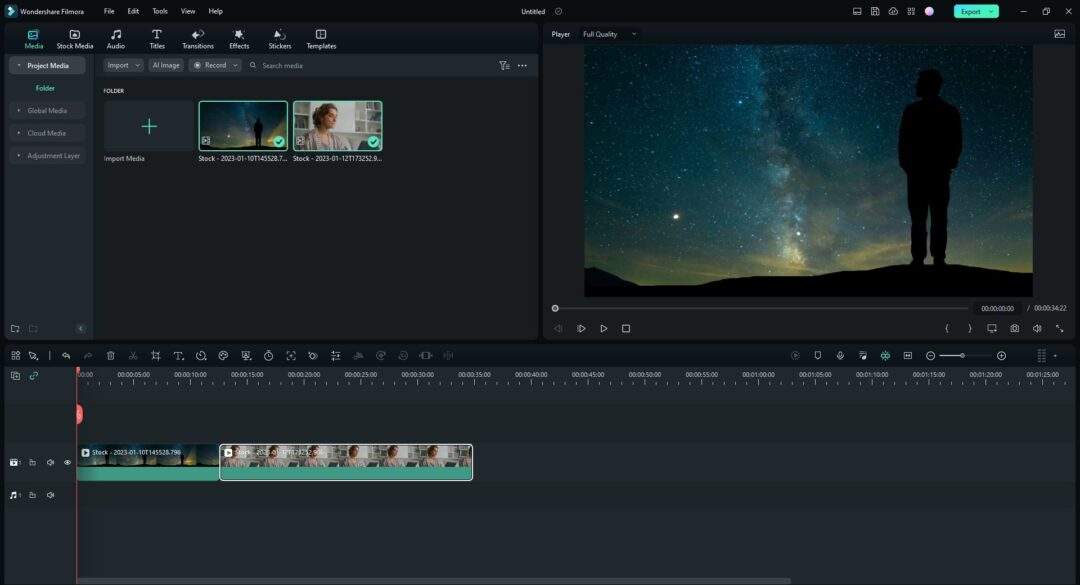 2. Navigate to the Transitions menu from the toolbar.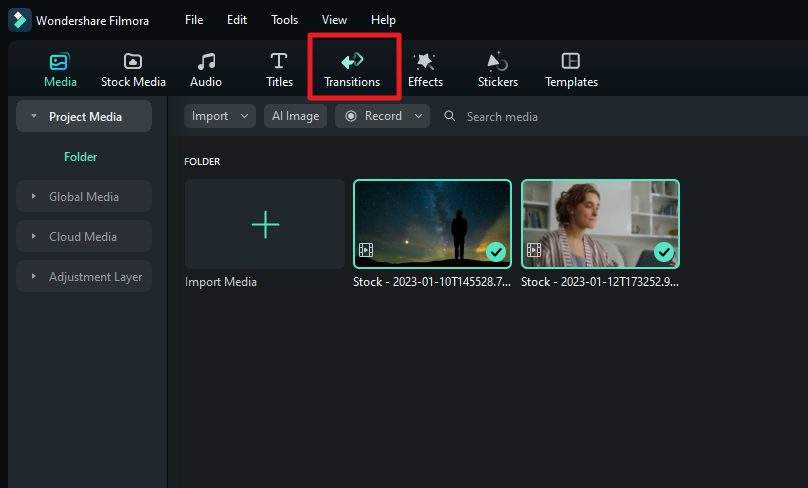 3. You can find specific transitions from the menu and search bar.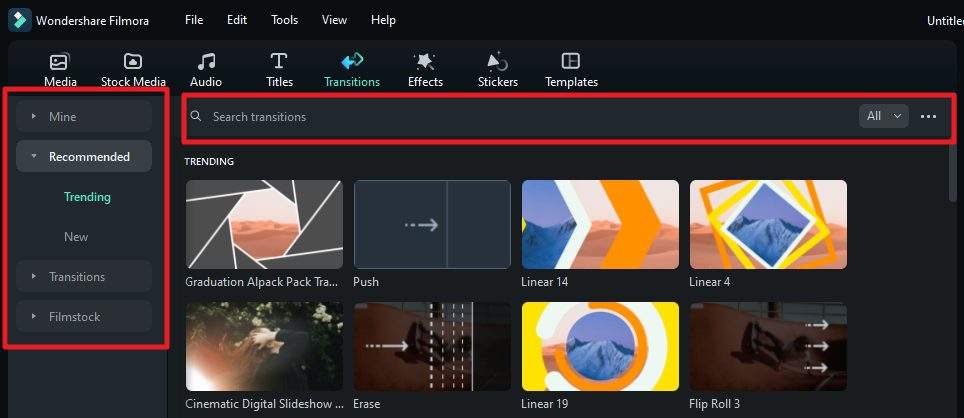 4. Drag and drop the transition to the area between the two clips.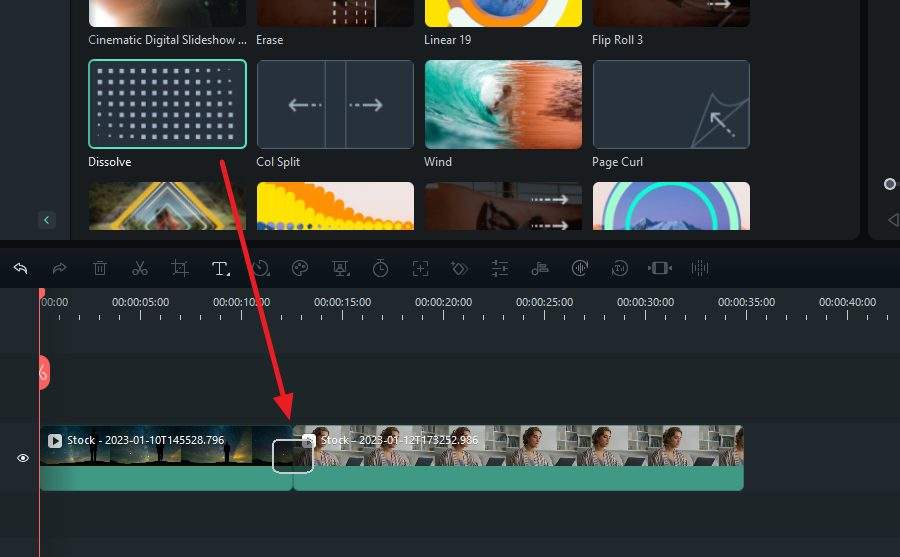 5. If you want to change the transition settings, like the duration, double-click on it.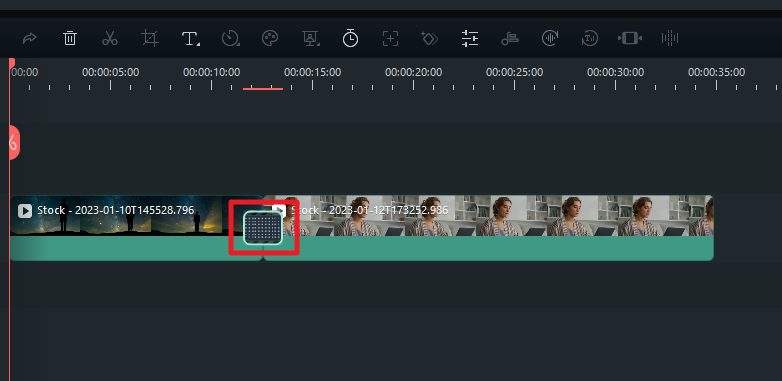 6. Modify the settings and hit OK.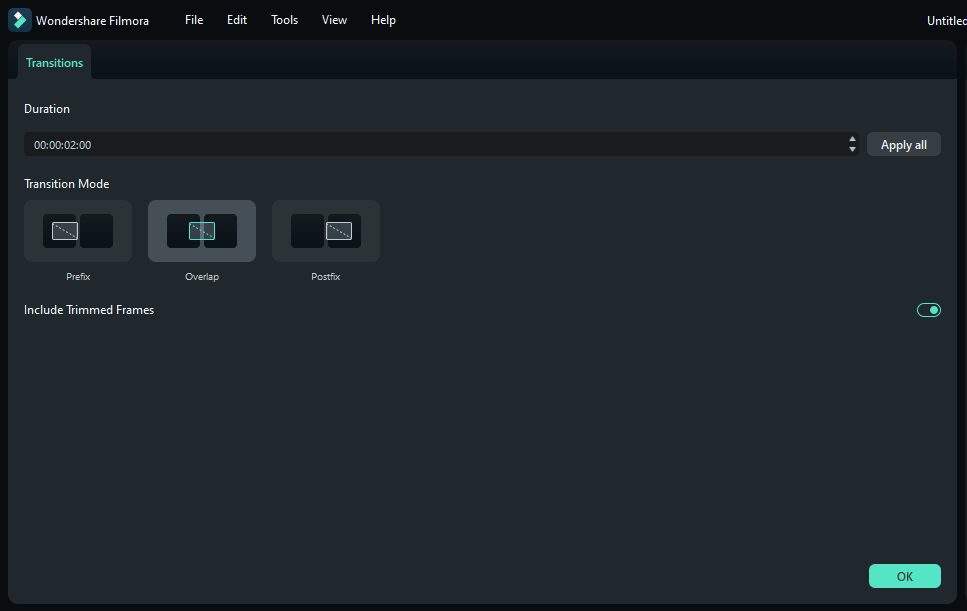 7. Another easier way to change the duration is by expanding or reducing the transition length using the cursor.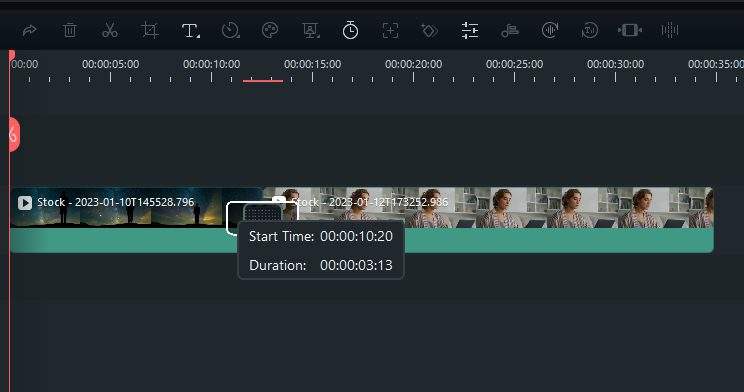 8. Lastly, try to run the preview to see the result.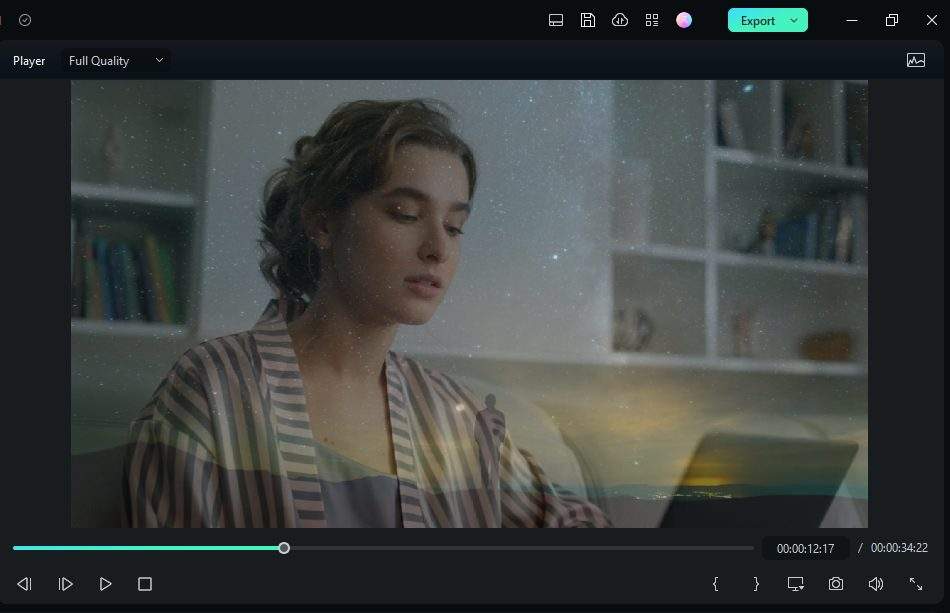 FAQ about transitions in Filmora
Can you make custom transitions for Filmora?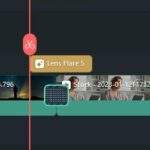 Unfortunately, at this point, there is no ideal way to create custom clip transitions in Filmora. However, you may play around with the editor settings, such as green screen to make your own transition as explained in this video. Alternatively, you can use "Effects" and place it on top of another clip layer to produce a somewhat different transition.
How do you make seamless transitions in Filmora?
Make sure you leave no gap between the two clips and choose the appropriate duration for the transition. Additionally, you can try different transition styles and see the one that would work best for the scenes.
How do you add entrance animations in Filmora?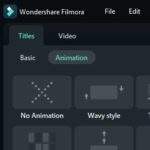 Entrance animation can be added simply by dragging the transition effect at the beginning of the clip. But if you want to add an entrance animation for content like text, you can double-click on it, go to the "Animation" menu, select the animation, and hit "OK".
Now that you have learned to add a transition between two video clips, you might want to know how to crossfade two audio clips.