Gigabytes provides Aorus Engine as a utility tool to overclock your GPU and unlock its maximum performance. However, this tool seems to be lacking important guides.
But we can take advantage of automatic overclocking, which comes with this software. It makes overclocking easier and giving a much more stable result. This is arguably the easiest approach for someone with no overclocking knowledge as the system will decide what's best for it.
In this guide, I will show you how to auto overclock your Gigabyte GPU. I'm using Gigabyte GTX 1660 Super as a reference.
Tip: The auto overclocking is based on the GPU temperature. It is best to have an adequate cooling solution to your case and GPU to ensure the best clock result.
1. Download Aorus Engine and install it on your PC.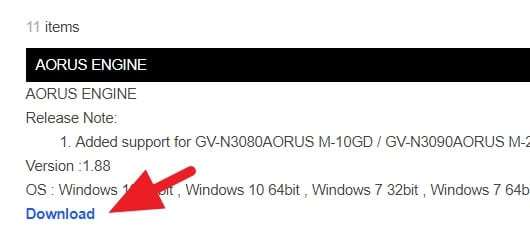 2. Run the program. It's recommended to create different profiles for 'default' and 'overclocked' condition to make switching between performance mode easier.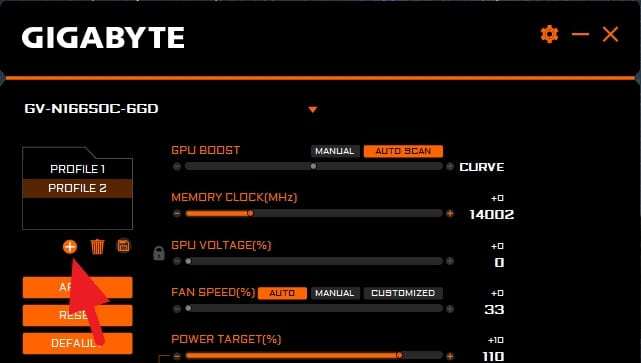 3. To get the most of it, set the Power Target and Target Temp to the maximum. Don't worry, these maximum numbers were set by the manufacturer, so it should be safe and won't fail your card.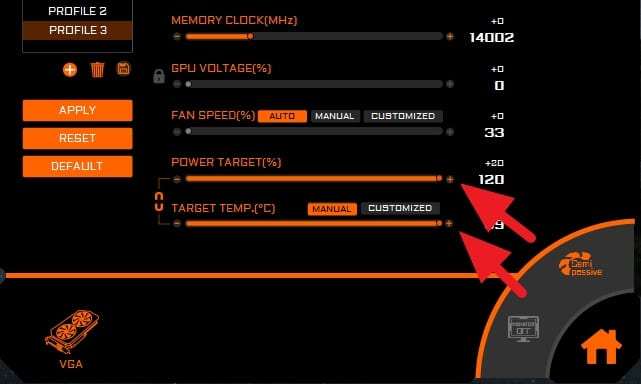 4. Now, click Auto Scan.
5. A new window will appear showing the scanning progress. It's recommended to not running any GPU-intensive apps during the process.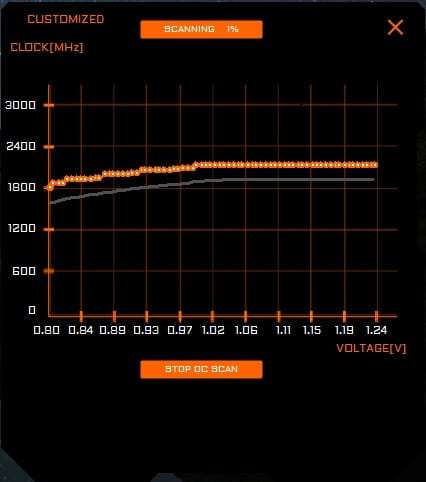 6. After the Auto Scan completed, click Apply. Don't forget to save the profile too.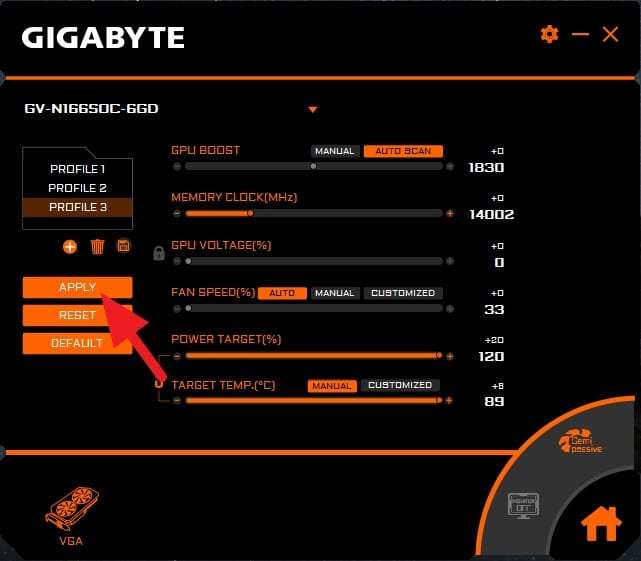 7. Congratulation! Your GPU has been overclocked.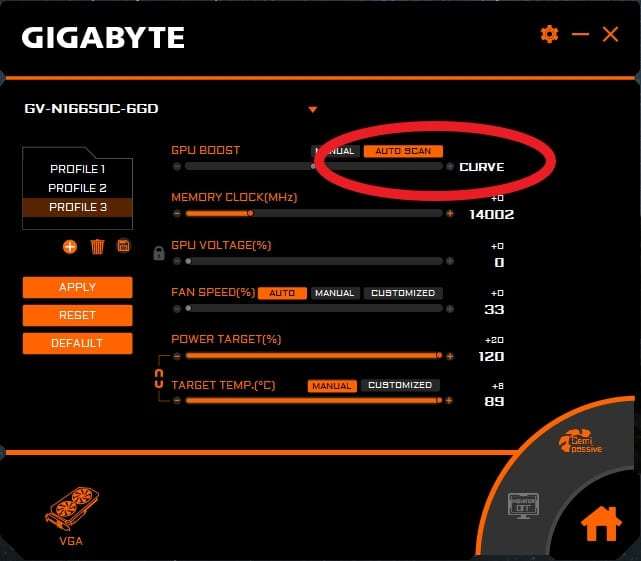 8. To see how much clocks you gain, try using GPU-Z and see the 'GPU Clock' and the 'Boost' section.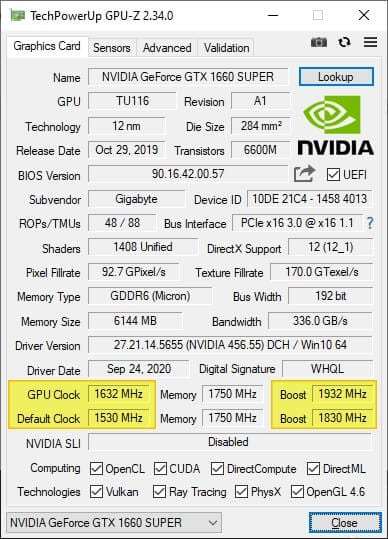 With Auto Scan, I managed to bump my GTX 1660 Super boost clock from 1830 MHz to 1932 MHz — that's over 100 MHz of free performance!
The performance bump can be wildly different from card to card — even with the exact same model. You could get less or more clock speed depending on the temperature and a little bit of luck.
---
If you want to improve your gaming performance further, consider enabling Ultimate Performance on Windows 10. Ryzen users, on the other hand could get a well-optimized system using Ryzen Balanced Power Plan.