There is a chance that your Bluedio TN2 (T Energy 2) earphones have a problem with its battery life. After two or three days of use, the battery capacity drains so quickly.
At one night, I charged the earphones until it is full. The next, day I use it to listen to music but surprisingly, it only lasts less than thirty minutes.
After hours of struggling trying to find a solution for this issue, I found at least two methods you can try to fix the device without any tools and won't void the warranty.
#1 Make sure you turned off the noise-canceling feature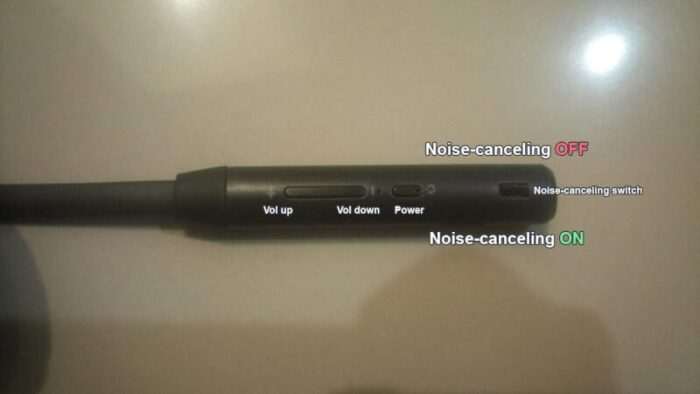 Bluedio TN2 has a noise-canceling feature, but unfortunately, there's no obvious on/off sign that could help users see the current state of the feature.
Often enough, the battery is quickly running out because the noise-canceling is on even though the earphones is off. So, make sure you turn off the noise-canceling when Bluedio TN2 is not in use.
The switch is located next to the power button on the right side of the earphones. After that, recharge the earphones again and try to play some music.
#2 Reset the earphones if it won't start
Some users asked Bluedio customer service, and they are suggested to restart the earphones in order to make it work properly.
Here is how to reset the Bluedio TN2 earphones:
Try to power the earphones
Plug a charger with the earphones for about ten seconds
The earphones should turn off automatically
Unplug the earphones from the charger
Turn on the earphones and try to play some music
It is highly recommended to use its original USB-C cable along with a regular charger instead of fast-charging. Using a fast-charging adaptor may hurt the battery's health in the long run.
---
Please bear in mind that the Bluedio TN2 only good for about 12 hours of use. If you play music on a higher volume level, the battery life maybe drops significantly.
If none of these fixes help you, try to contact the merchant and ask for the refund/replacement.