Nearly all Android devices supported USB connection, but only a few of them come with On The Go (OTG) protocol.
Before you decided to buy USB OTG for Android, one thing you must consider is figuring out whether the phone supports that type of connection or not. Google has released an OTG connection since Android 3.1, but some phones on the market can't use that protocol.
Now, let's see if your phone supports USB OTG using these free apps below.
#1 USB OTG Checker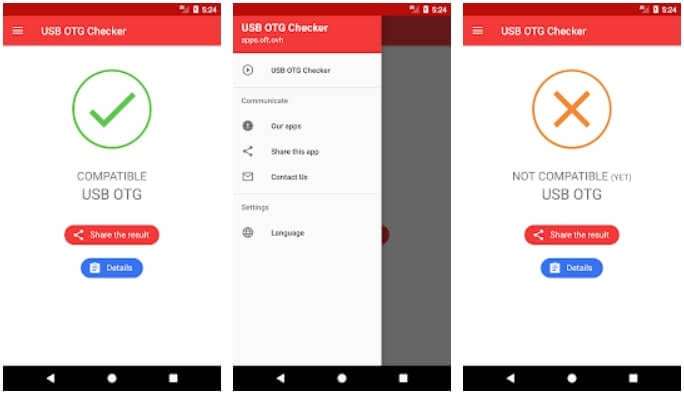 As it's named, it's a straightforward app that only shows you information whether the phone supports USB OTG or if the feature still disabled by the manufacturer. The size of this app is about 2 MB and works with Android 4.0.3 or newer. This app also includes a step-by-step to enabling OTG support (root).
Download USB OTG Checker via Google Play Store
#2 OTG?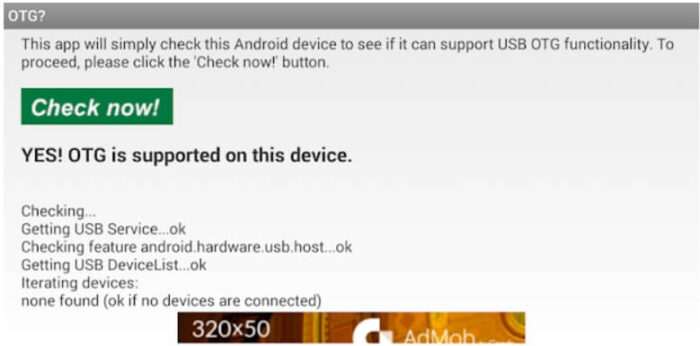 The OTG? is a free app to check USB OTG capability for both Android phones and tablets. It will scan deeply to ensure an accurate result. The interface might not great, but the size of this app is pretty small, only 1,1 MB and works with Android 4.0 or above.
Download OTG? via Google Play Store
What if my phone doesn't support USB OTG?
The Android phone since Ice Cream Sandwich should support USB OTG, yet that function might remain disabled by phone the manufacturer. This way, you can enable the OTG protocol by rooting the device first. One app that can help you is USB OTG Helper.
Please note that rooting an Android device will void its warranty and there's no guarantee that it gonna work. Only proceed if you know what you are going to do.
Meanwhile, if your Android phone is running an older OS, it seems almost impossible to enable OTG. It's safe to argue that you have to replace that phone with something newer.