Most cameras utilized with a USB port to transfer photos to computer. While this method is proven to be reliable, USB cables are not always be around and some people prefer to transfer data wirelessly.
Luckily, there are some options to transfer photos from a camera to your desktop computer or laptop easily. It's truly wired-free.
Transfer photos from camera to computer via WiFi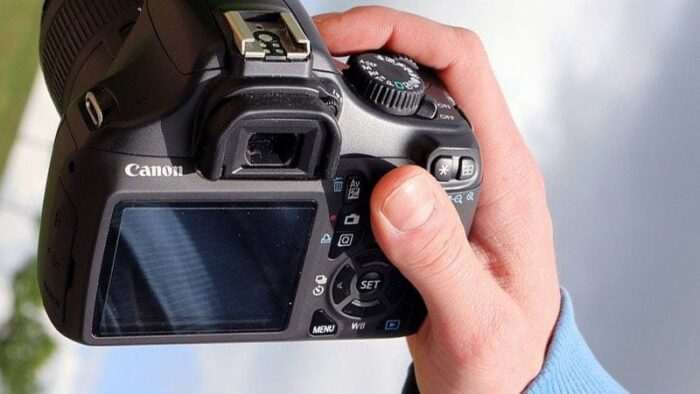 Most cameras nowadays have a WiFi connection to send photos and videos to other devices such as phone, tablet, desktop computer, and laptop — as long as they have WiFi too.
"How do I know that my camera has a WiFi?"
A quick Google search about the camera brand and type should give you enough information regarding its features. If you still own the user manual, it may give you detailed information on how to use the WiFi (if available).
Some can transfer data directly, other requires you to install a specific app to connect both devices.
If your camera doesn't have WiFi…
Luckily, some camera brands now offer a WiFi add-on that can be installed to the SD slot. For example, Canon Wi-Fi Adapter W-E1 which costs $30 should give you an ability to transfer photos wirelessly.
Another similar product like Toshiba FlashAir III Wireless SD Memory Card combined WiFi adapter and storage together. So you could have extra storage while the WiFi adapter is installed. It also works on other brands, such as Canon, Nikon, Sony, Kodak, Olympus, and more.
If you don't want to use the SD card slot for WiFi…
A camera addon named XSories Weye Feye S adds WiFi to your camera without occupying the SD slot. However, the product will only work on a select number of cameras.
Some supported cameras are Nikon D5100, Nikon D600, Nikon D7000, Nikon D300, NikonD700, Nikon 300s, Nikon D800, Nikon D90, Canon 6D, Canon 40D, Canon 450D, Canon 50D, Canon7D, Canon 5D II, Canon 60D, Canon 650D, Canon 600D, and Canon 5D III (check the page for more info).
It has an internal battery and offers 8 hours of continuous use. XSories Weye Feye S still needs a USB connection but is linked to the camera, not the computer.
Or just put the SD card to your laptop
Assuming the files stored inside the SD card, you can just pop out the card and attach it to your laptop/notebook or a desktop computer with an adaper. This method is probably the easiest way to get the photos on your computer without the need for a USB cable.