Time Needed : 1 minutes
Word count is undoubtedly a familiar metric to decide how long the document precisely is, but how about the number of characters? In Microsoft Word, you can also count characters (both with spaces or no spaces) pretty much instantly while working on the document. See where you can find it.
Launch the document in which you want to count its characters.

Go to Review.

Click on Word Count.

Now, you would see the number of characters on the document.

The Word Count shortcut is also available at the bottom left of the Microsoft Word window.
Count characters on the selected text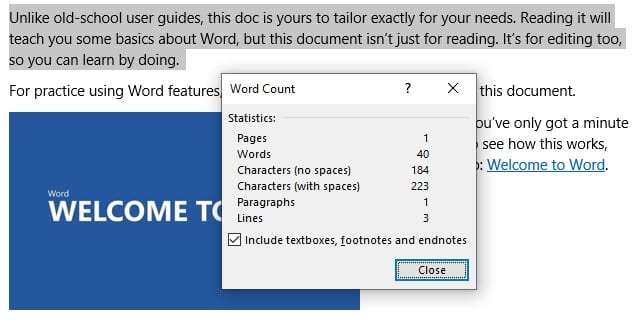 To count characters on the selected text, you must highlight the text first, then go to Review > Word Count — pretty much the same way aforementioned before. You can also opted-out to not include text boxes, footnotes, and endnotes if you wish.
---
When editing the document, it best to add headings on each section so you can reorder and navigate between pages almost instantly.