Changing your Chromebook's 6-digit login PIN provides an easy way to enhance the security of your device. While Chromebooks already offer robust protection through automatic updates and malware scanning, periodically updating your PIN is a simple extra step to ensure your data stays safe.
The process only takes a few minutes through your Chromebook's settings menu. With a new PIN, you can rest easy knowing you have an additional layer of protection in case your Chromebook is ever lost or stolen.
Steps to Change Chromebook Login PIN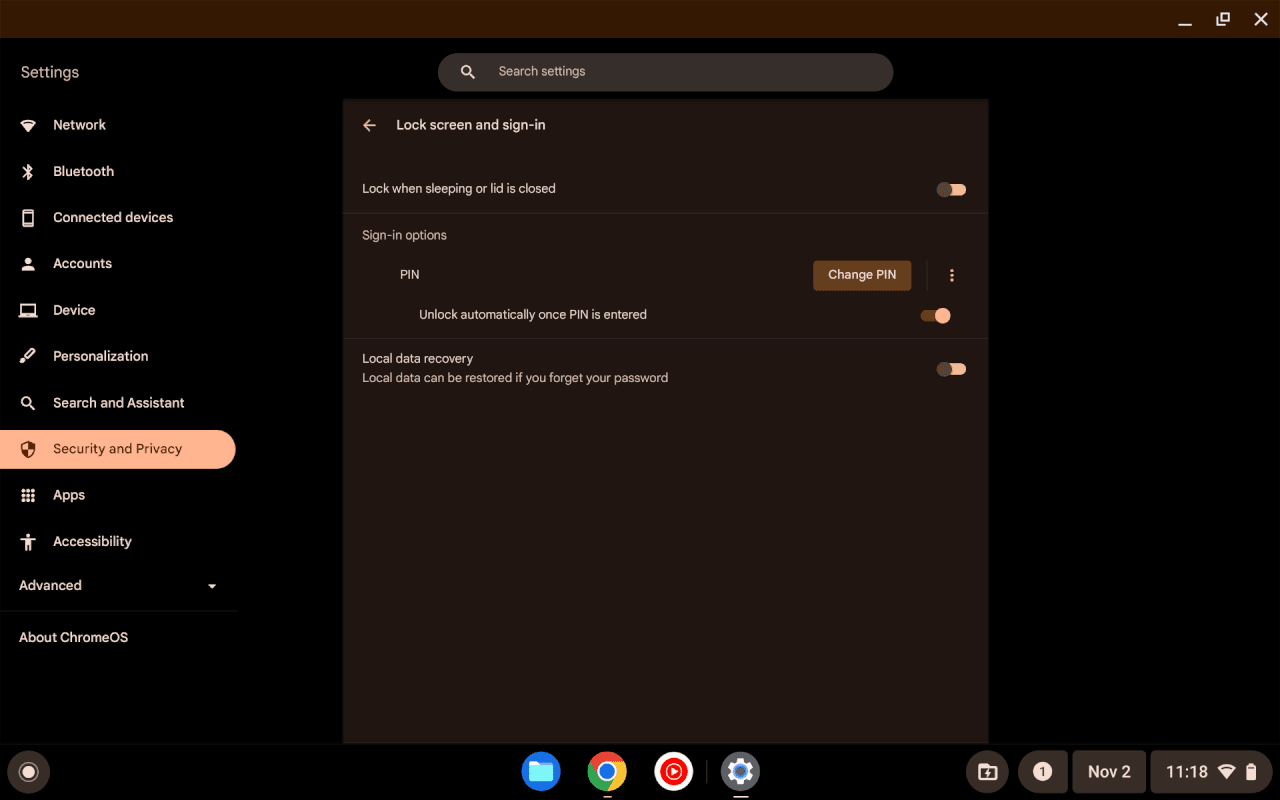 If you want to update your existing PIN or set a new one, follow these steps:
Click on the time display in the bottom-right corner of your Chromebook screen.
Select the gear icon to open the Settings menu.
Click on "Security & Privacy" in the left sidebar.
Select "Lock Screen and Sign-In" on the right side.
You will be prompted to enter your current Google account password to proceed.
Type in your password and select "Confirm".
Under "PIN or password", click on "Change PIN".
Enter your new 6-digit PIN and select "Continue".
Re-enter the new PIN to confirm.
That's it! The next time you log in or wake your Chromebook from sleep, you will be prompted to enter the new PIN to unlock it.
Tips
Remember your Google password as you'll still need to enter it periodically.
If you forget your PIN, you can reset it by entering your Google password.
Set a PIN you can remember easily but not something guessable like 123456.
Conclusion
Changing your Chromebook's login PIN is simple once you access the password settings for your Google Account. The 6-digit PIN delivers faster access to your Chromebook while still maintaining security. Just follow the steps to set a new PIN or update your existing one.
FAQs
I forgot my Chromebook PIN. How can I reset it?
On the login screen, press Ctrl + Alt + Shift + R to reset your Chromebook. This will take you to the reset screen where you can powerwash your device to factory settings and set a new PIN.
What is the default login PIN for my Chromebook?
Chromebooks do not have a default PIN. You must set a custom 6-digit PIN when enabling the PIN login option.
How do I disable the PIN login on my Chromebook?
Go to Settings > Security & Privacy > Screen Lock and Sign-in. Enter your password and disable the "PIN or password" option to remove PIN login.
Why does my Chromebook ask for my password instead of PIN sometimes?
For security, Chromebooks will prompt you for your full password instead of just the PIN occasionally, such as after rebooting.
If I reset my Chromebook, will my PIN be deleted?
Yes, resetting/powerwashing your Chromebook will delete all locally stored data including your set PIN. You will need to set a new PIN after resetting.