Traditional passwords are not necessarily dead. We just found better ways to authenticate our credentials. If you still use a conventional password to enter your Chromebook, you are just compounding yourself. ChromeOS version 54 and above have an option to log in with a pin which is arguably easier to remember than a long, complicated password.
Many Chromebook owners might have had PIN enabled as the default way to enter the device. But in case you missed the party, here's how to enable PIN login on your Chromebook.
The pin is comprised of six-digit numbers. You might use the date where you born, but I highly recommend something you could remember but hard to guess by anyone. So, give it a few minutes to think and then follow these steps.
Make sure you are running ChromeOS version 54 or above. Not sure? Check out how to find the installed Chromebook version.
1. Launch your Chromebook, then click the clock icon.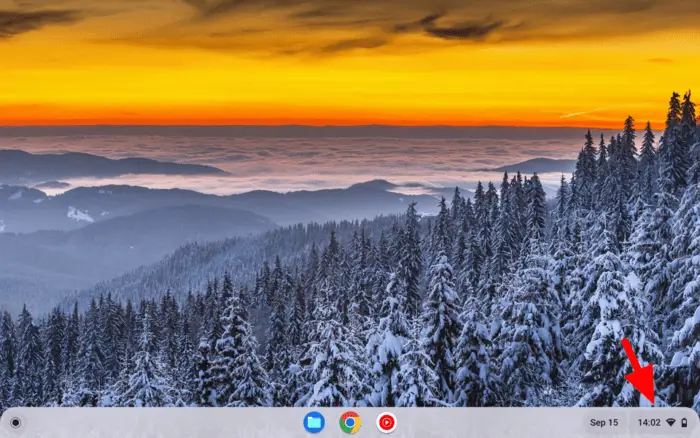 2. Then open the Settings menu.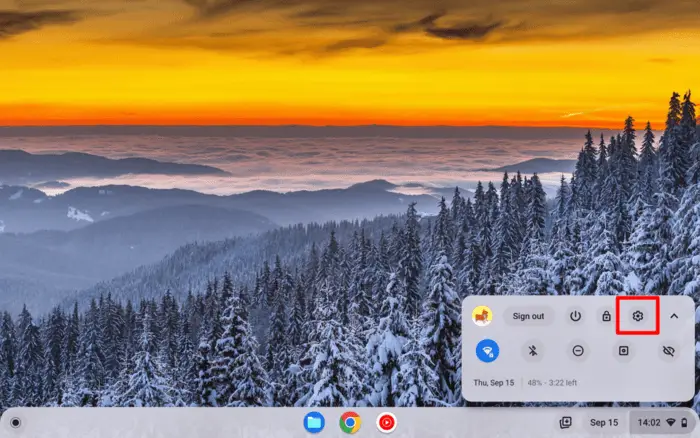 3. On the left panel, click Security and Privacy.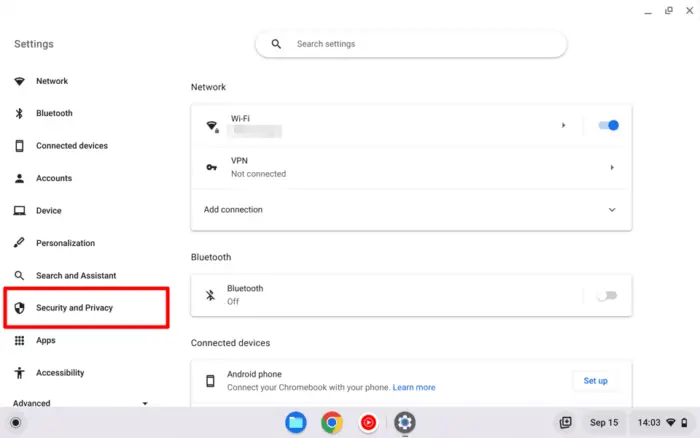 4. Go to the Lock screen and sign-in menu.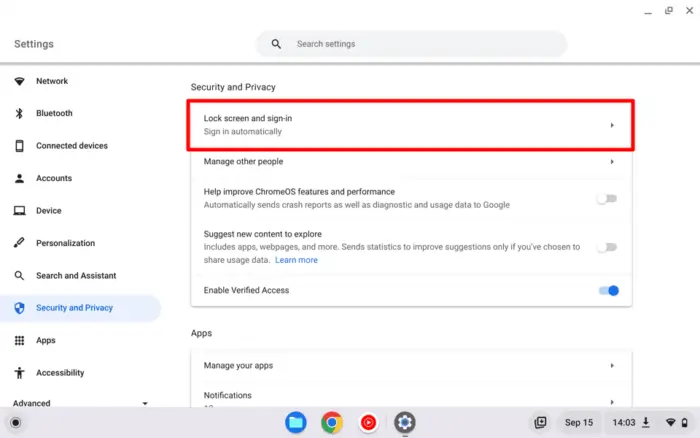 5. Enter your Google account password, then hit Confirm.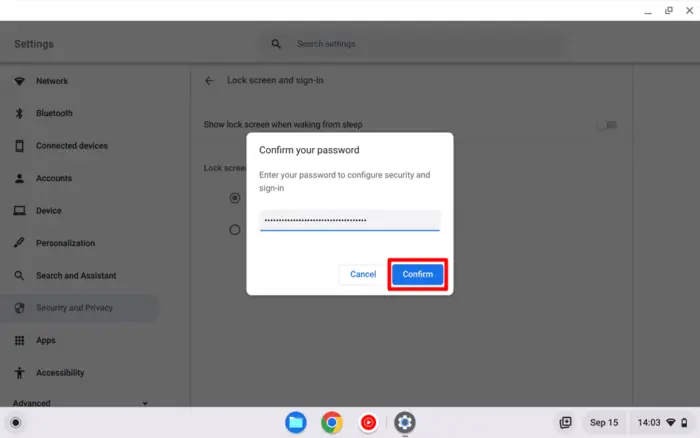 6. Now, select Pin or password and tap Set up PIN.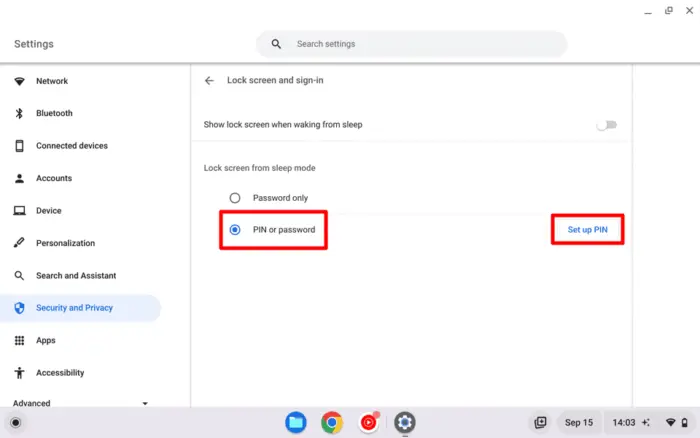 7. Enter your six digits pin and tap Continue.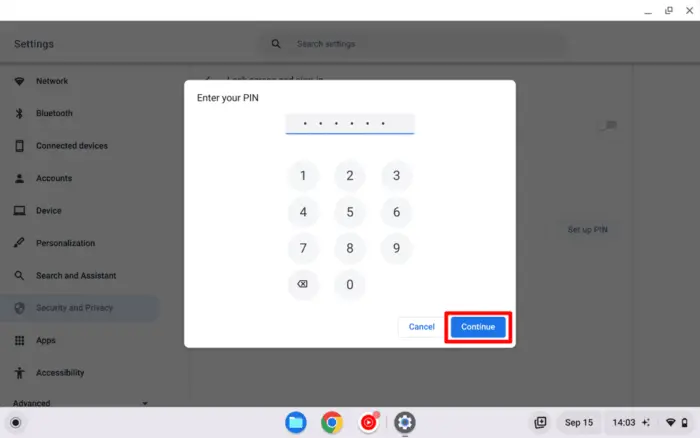 8. ChromeOS will ask you to enter the PIN again for confirmation. Then click Confirm.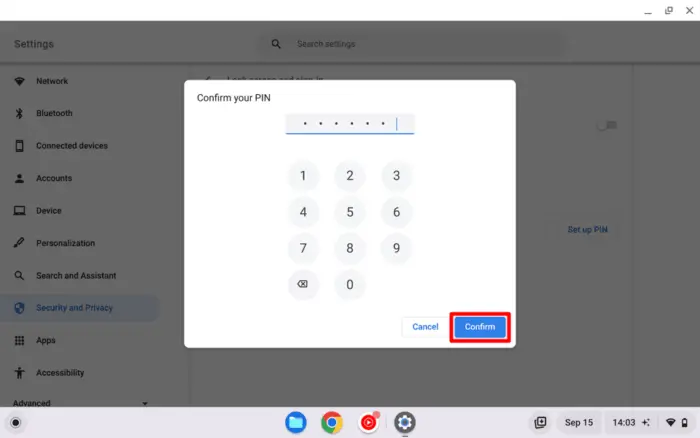 9. Finally, the Chromebook PIN has been set up.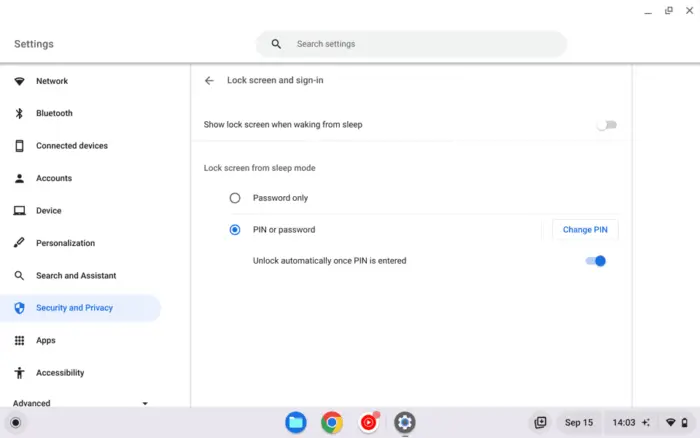 10. Try turning off the device and turning it on again to see the new lock screen with a PIN login.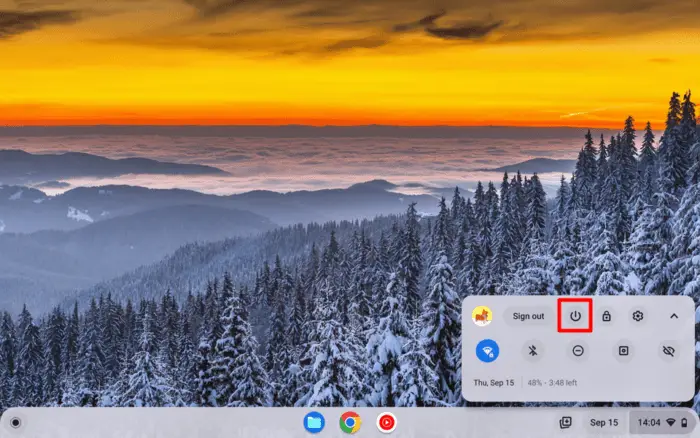 Once turned back on, you would see a lock screen where a six-digit pin is the primary login method. Touchscreen devices may use the screen to enter the pin. If you forgot the pin, password and biometric authentication might be available for redundancy.