Google Font provides a collection of open-source and web-friendly that web developers and even graphic designers alike can take advantage of. For the latter, the font has to be installed on your computer before programs can use it as a new font style.
In this guide, I will show you how to download a font family from Google Fonts and how to install it to your Windows computer.
1. First thing first, go to the Google Fonts website and pick a font you'd like to use.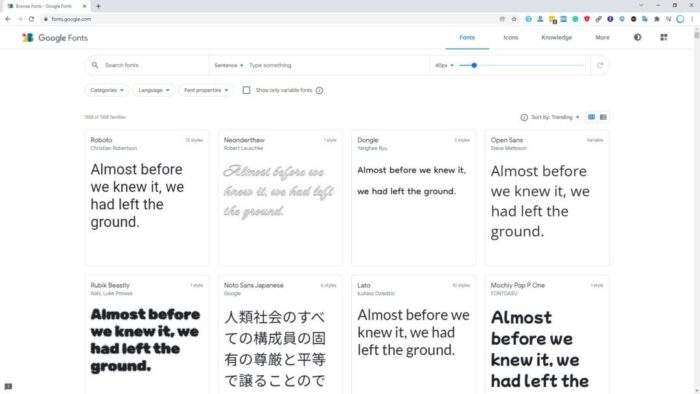 2. On the font page, click Download family.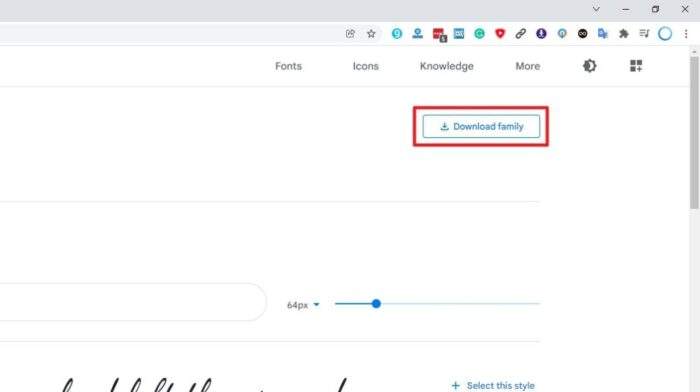 3. If you are using Chrome, you may right-click the downloaded font and select Show in folder to quickly open the download directory.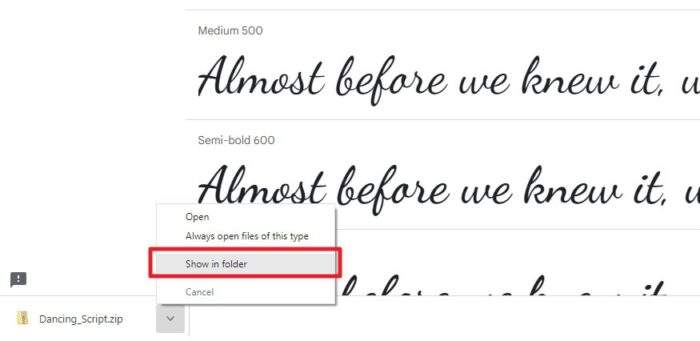 4. The font file is packed in an archive and has to be extracted. Right-click on it and select Extract All…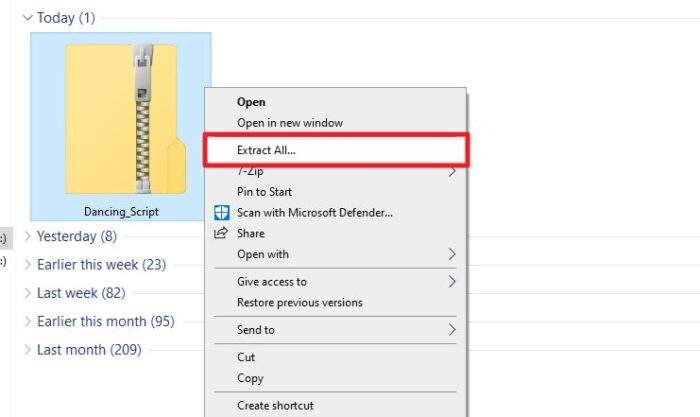 5. Select the extraction directory. In this example, I'm leaving it as it is, then hit Extract.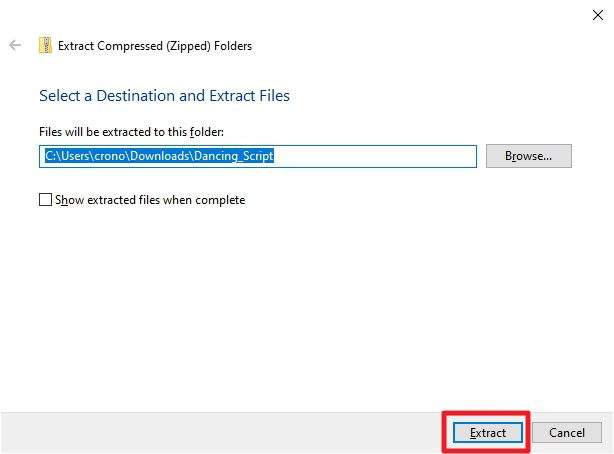 6. A new folder containing the font files is extracted. Open it.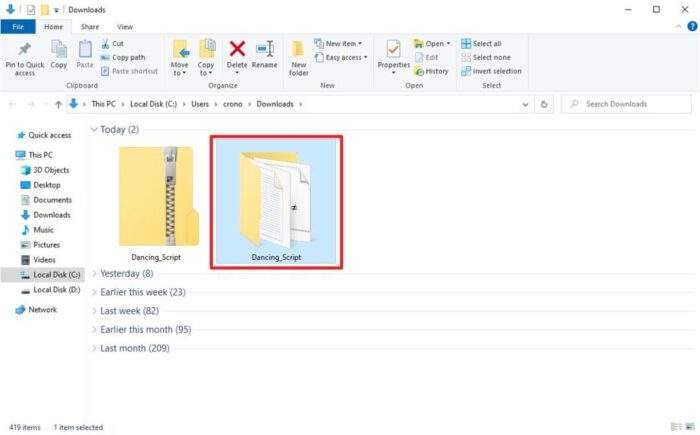 7. Then, open the font file. The format is usually either TTF or OTF.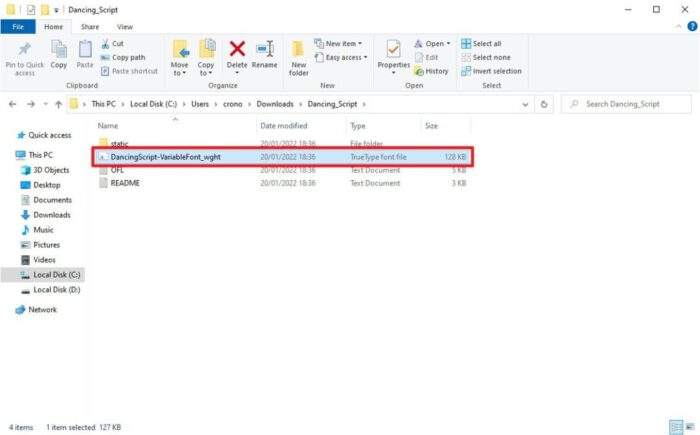 8. You can click the Install button in the upper left corner.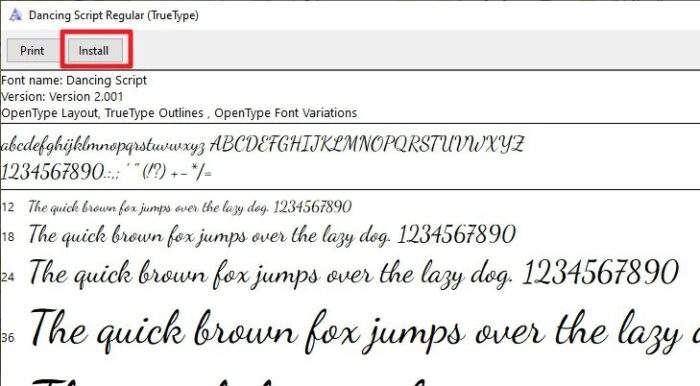 9. If there are multiple fonts, select all, right-click on one of them, and hit Install.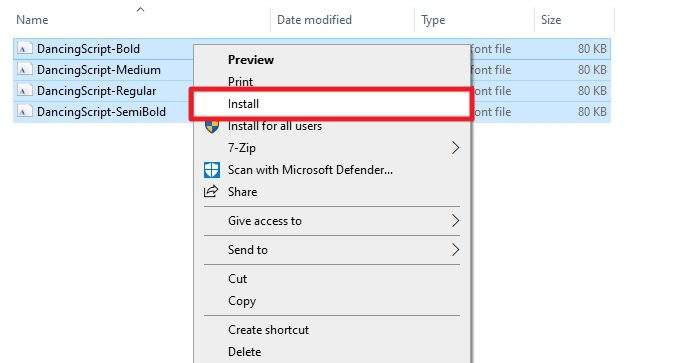 10. When finished. You can try the font on some apps, like Photoshop, PowerPoint, Word, etc.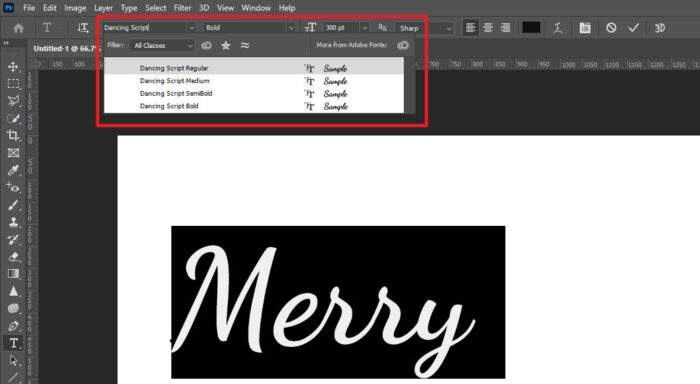 To save storage space, you may delete the font files (along with its ZIP archive) once they have been installed.
Installed fonts are stored in the Windows system directory. You can manage and see each font's information via Start > Settings > Personalization > Fonts.