Emails have been the backbone of professional communication across nations. People representing the organization they are in sometimes would include a signature at the end of their message to make them more appealing. On top of that, the name of your email should be clear and not suspicious.
If you created your email during your teenage years, you probably used a fictional (inappropriate) name instead of a real name. This will pose a problem when you want to use the account for education and professional purpose. Recipients would likely ignore your message if your account were "Clark Kent" or "Batman".
In Gmail, it's possible to change the email account name by following the guides below.
Note: I just want to emphasize that this guide is for changing Gmail account name, not address. Changing the email address ([email protected]) is unfortunately not possible. Learn more here.
How to change Gmail name via desktop
1. Launch Gmail. Click the gear icon and select See all settings.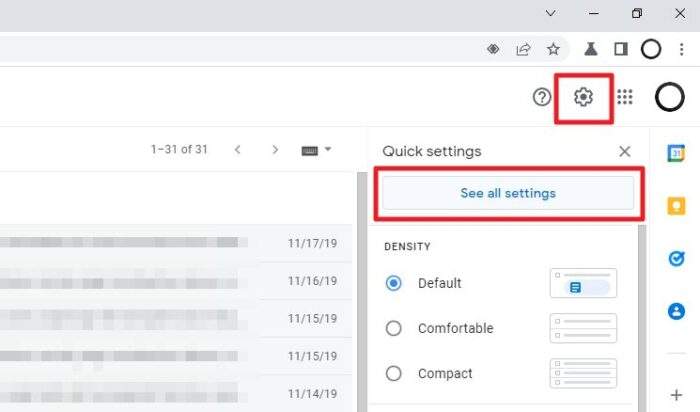 2. Scroll down to this section and click About me.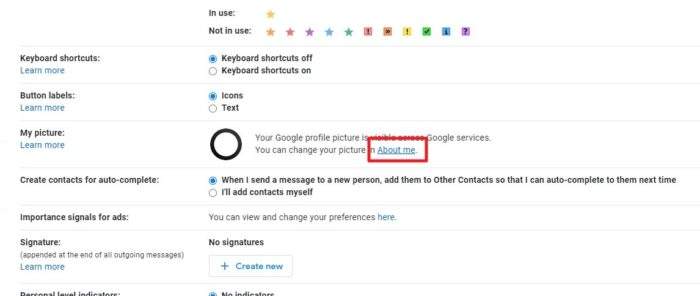 3. Now, click on your account name.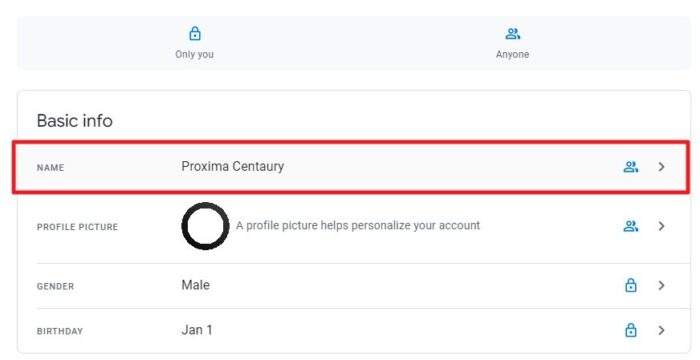 4. Click the pencil icon to edit it.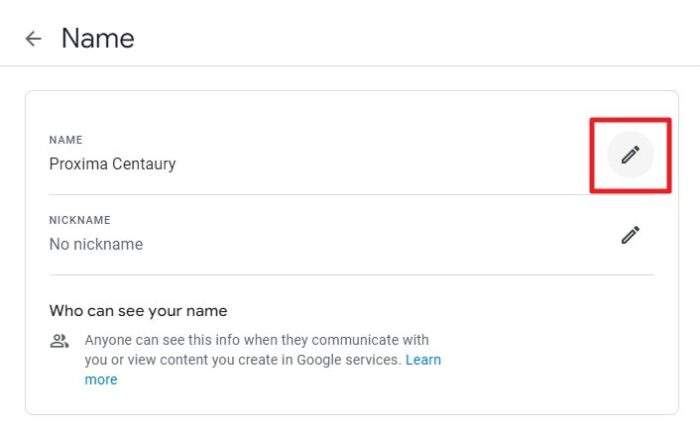 5. Assign a new name. Then hit Save.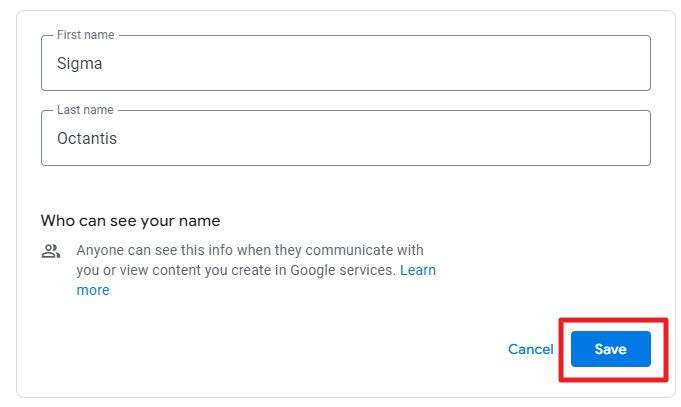 6. You can also add a nickname and display it with your account name.
How to change Gmail name via mobile app
1. Launch the Gmail app on your phone and tap on the profile picture.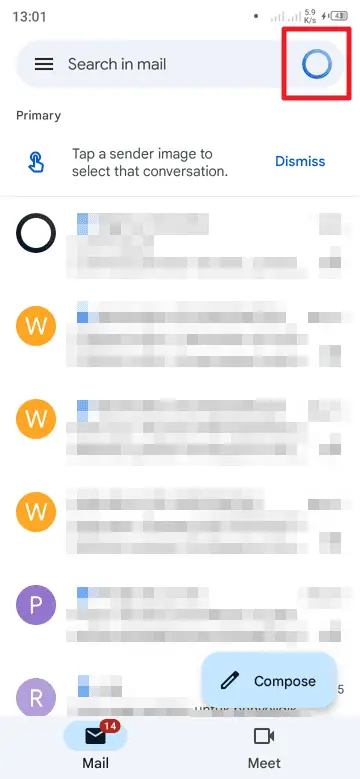 2. Select Manage your Google Account.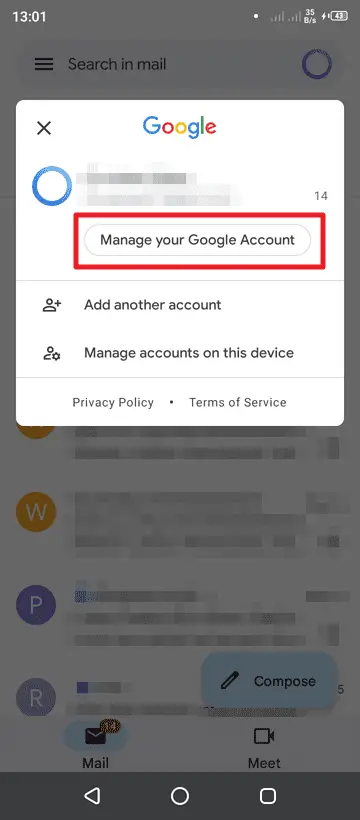 3. Go to Personal info.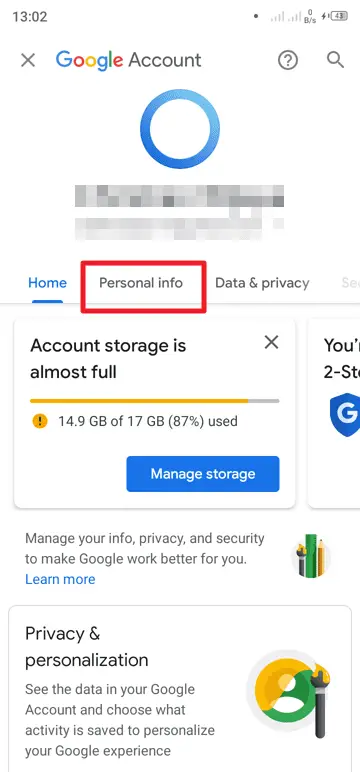 4. Tap on your name.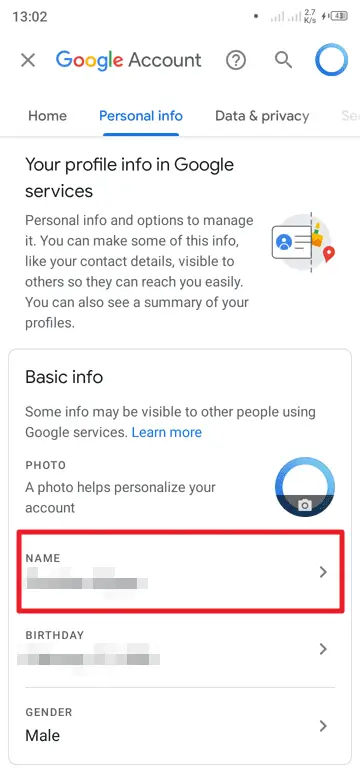 5. Assign a new name and then hit Save.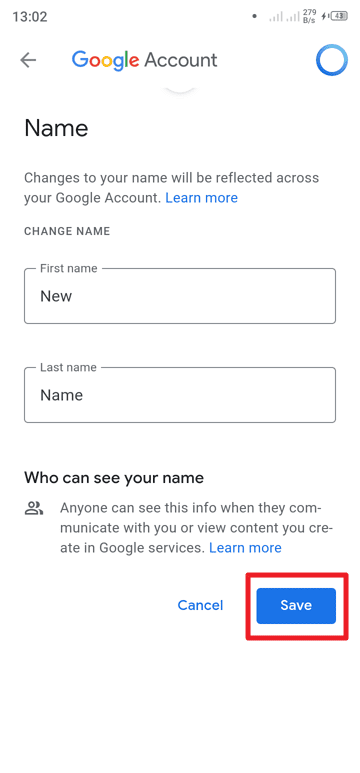 The change will be reflected on both Gmail and other Google services signed with your account. You may change the name multiple times if needed.