In the era of online accounts, using different passwords on each account is a crucial step to make them safer. However, nobody can remember those combinations of uppercase and lowercase characters, along with random characters and numbers. That's why a password manager service like LastPass comes into play.
LastPass is only one among dozens of names providing similar services, some with extra features which made them hard to ignore. If you are already on the platform but want to switch to another, LastPass doesn't lock you. They gave you the freedom to export saved passwords into a CSV file.
The file contains the website address, account name, username, and passwords, along with some extra bits of information. To extract passwords from LastPass, you can follow one of these guides.
#1 Export passwords from the LastPass extension
This guide is for LastPass users with the Chrome extension installed on their (Chromium) browser.
1. Pin the LastPass extension to the browser bar. This will make it easier to access (skip if you already did).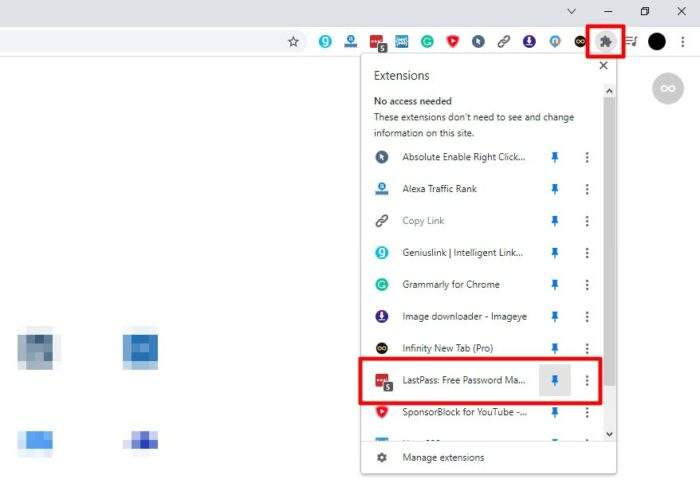 2. Now, click on the extension and select Account Options.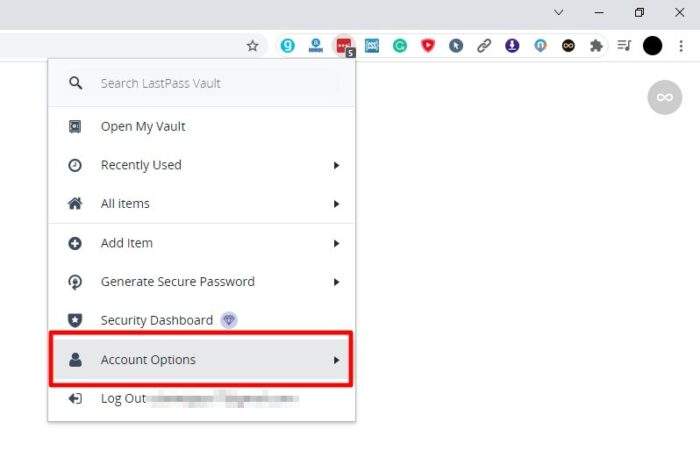 3. Navigate to Advanced.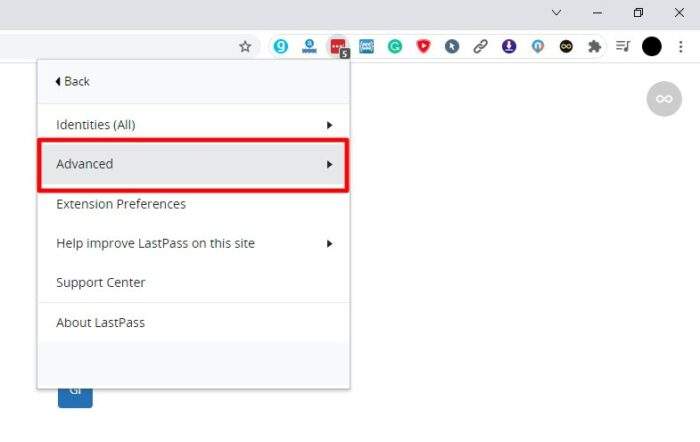 4. Click Export.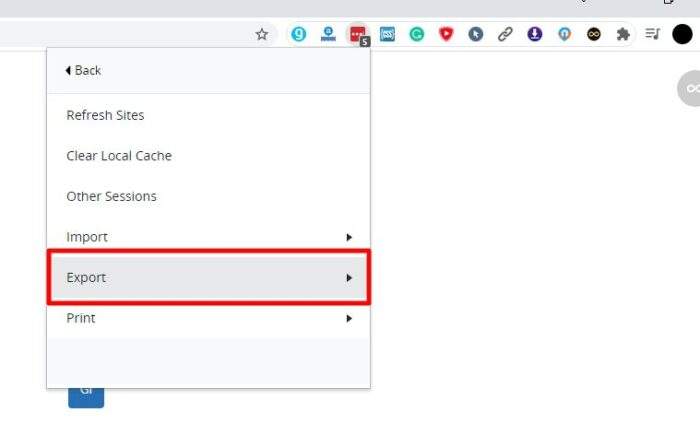 5. Select LastPass CSV File. You may request the exported file to be encrypted by choosing LastPass Encrypted File.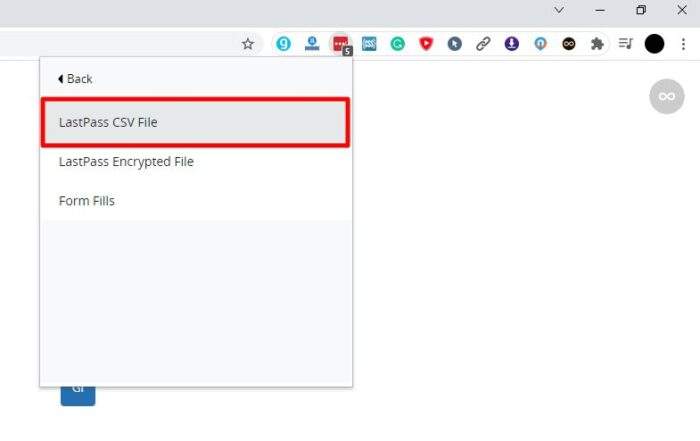 6. If you choose LastPass Encrypted File, you need to enter a new password to encrypt the file. Don't forget the password as it will be needed to decrypt the exported file. Then click Continue.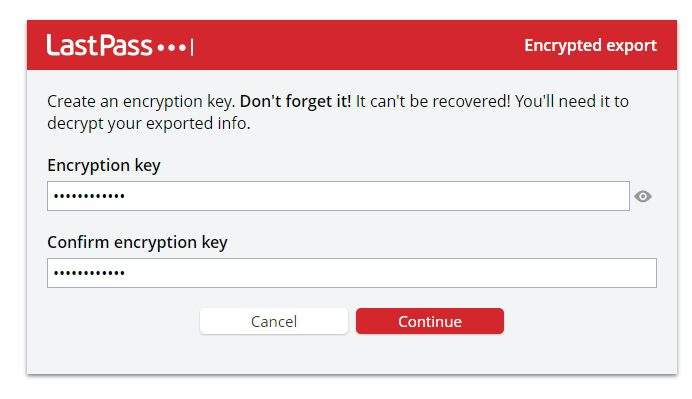 7. Next, enter your master password (the password of your LastPass account). Click Continue.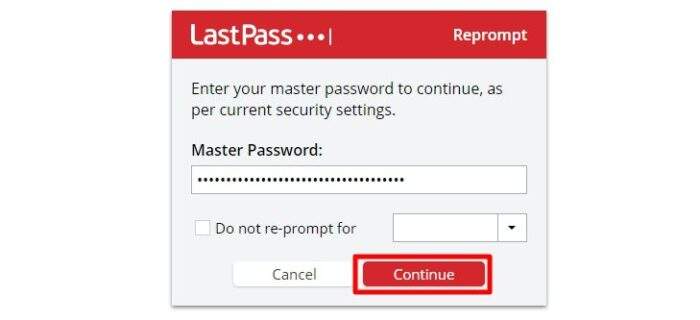 8. If the entered master password was correct, the password file will be downloaded.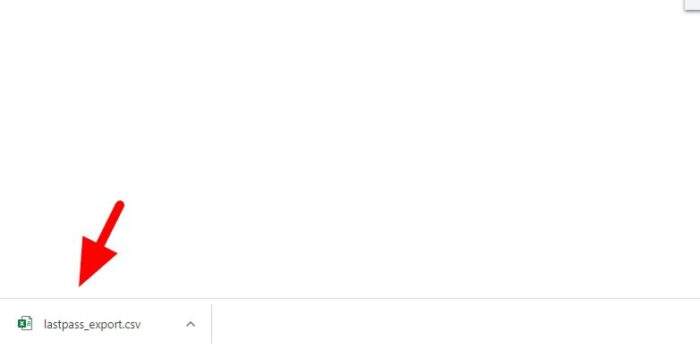 #2 Export passwords from the LastPass website
Didn't use the LastPass extension? No worries! Saved passwords can be downloaded directly from the LastPass website.
1. Go to LastPass' web page, and click Log In.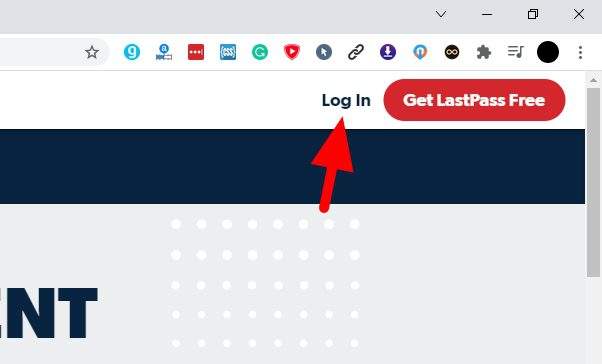 2. Enter your email and master password, then hit Log In.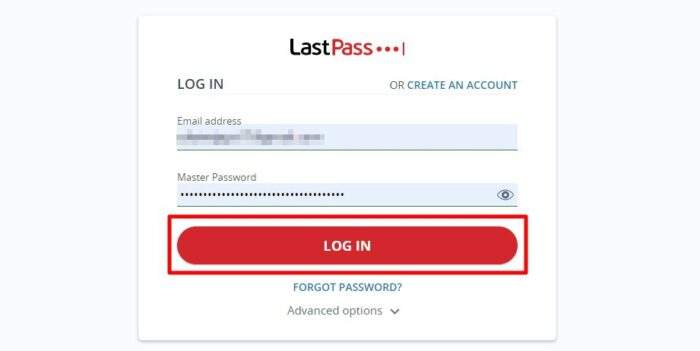 3. On the left panel, click Advanced Options.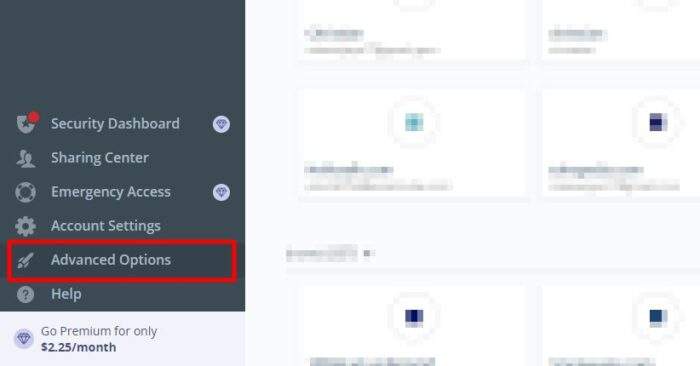 4. Then select Export.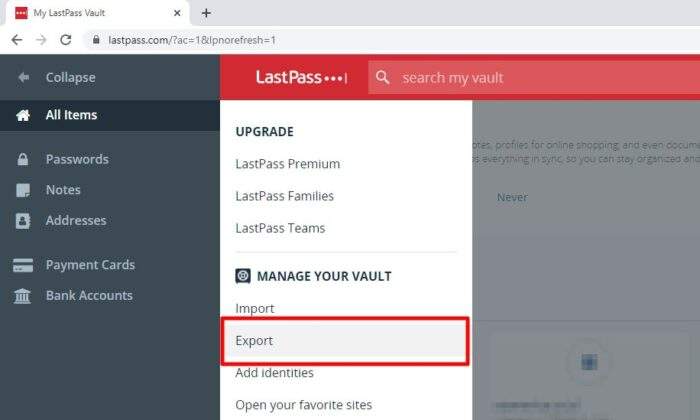 5. LastPass will send you a verification email. Open the message and click Continue export.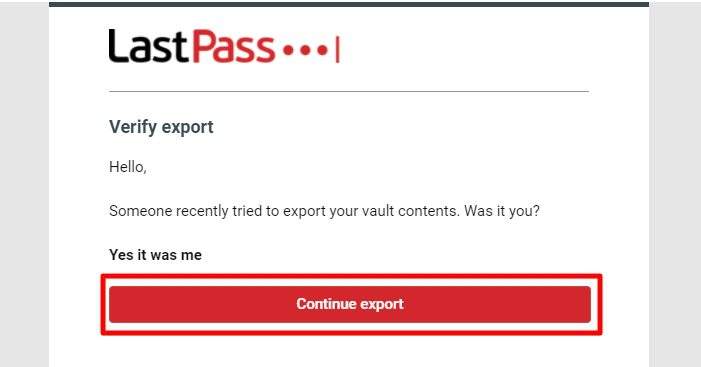 6. The request has been verified. Now we can continue.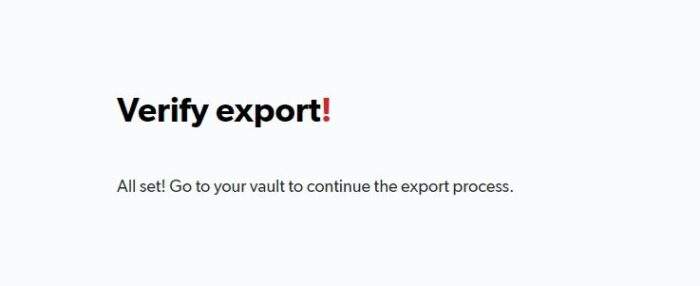 7. On the LastPass page, go to Advanced Options > Export again.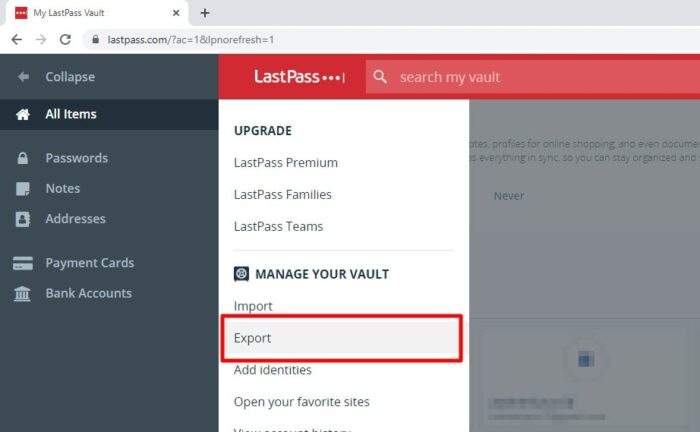 8. Enter your LastPass credentials again, then Submit.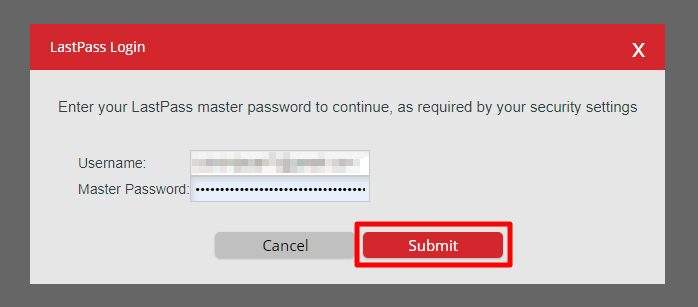 9. When done, you will see a raw web page containing all the saved passwords.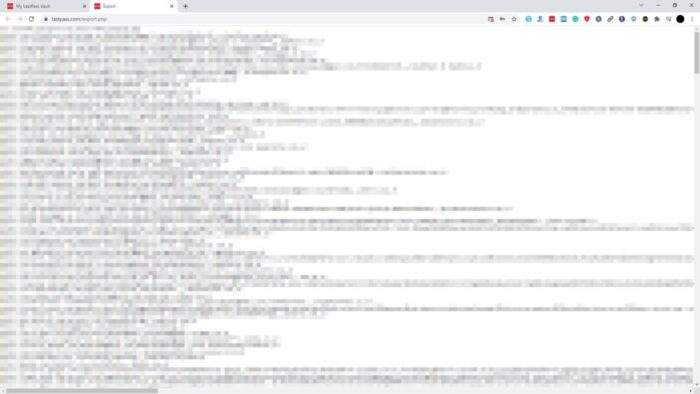 At this point, you can save the page (Ctrl+S) or copy-paste it into a Notepad document to be processed later. This comma-separated form is best converted into rows in Excel for easier reading.
As an additional layer of redundancy, try using multiple password manager services. It doesn't have to be premium, Google Password Manager, for example, is already incorporated into Google Chrome Android and desktop.