GIFs are an entertaining and creative way to share short clips of videos. They can be used to express emotions, showcase a product or service, or simply make people laugh. GIFs serve as the social media vernacular if internet culture has an official language at all.
Making a GIF from a video is easier than ever before and can help you stand out from the crowd. In this tutorial, we will discuss the steps involved in creating a GIF from a video. Let's dig in.
First method: Using Ezgif
Ezgif.com is a free, easy-to-use toolset built primarily for making and editing animated GIFs. Their three most used web tools are an image resizer, a GIF maker, and a video-to-GIF converter. They also support editing and conversions for many other image formats, such as animated WebP, PNG, MNG, and FLIF, and doing some modest video editing.
Don't let the basic interface fool you. This is a great tool that offers a lot of control, like reversing your GIF, cropping it, and adding a watermark logo.
1. Go to https://ezgif.com/video-to-gif. Choose your video file.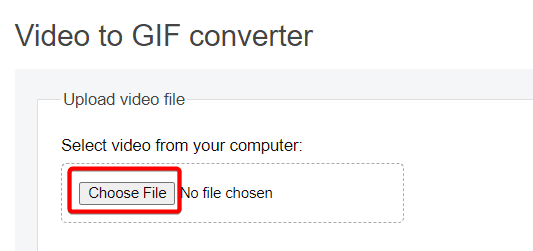 2. Select your video and Open.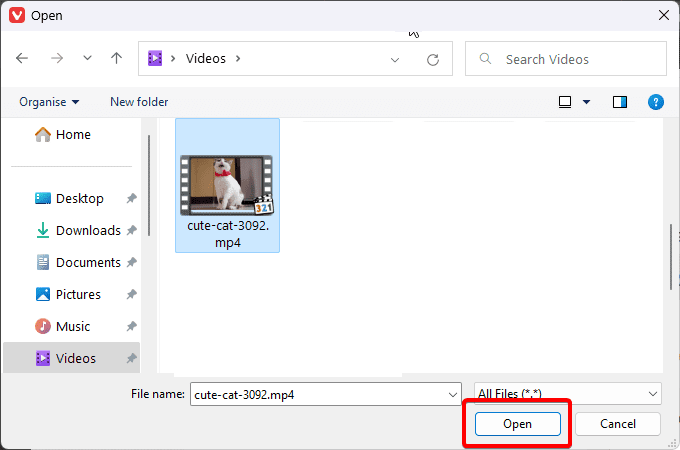 3. Then hit Upload video and wait a little bit.

4. Then hit Convert to GIF!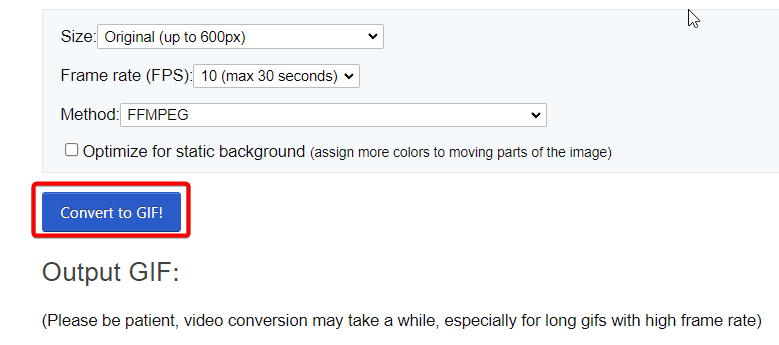 5. Now you can see your output, and most importantly how big your file is.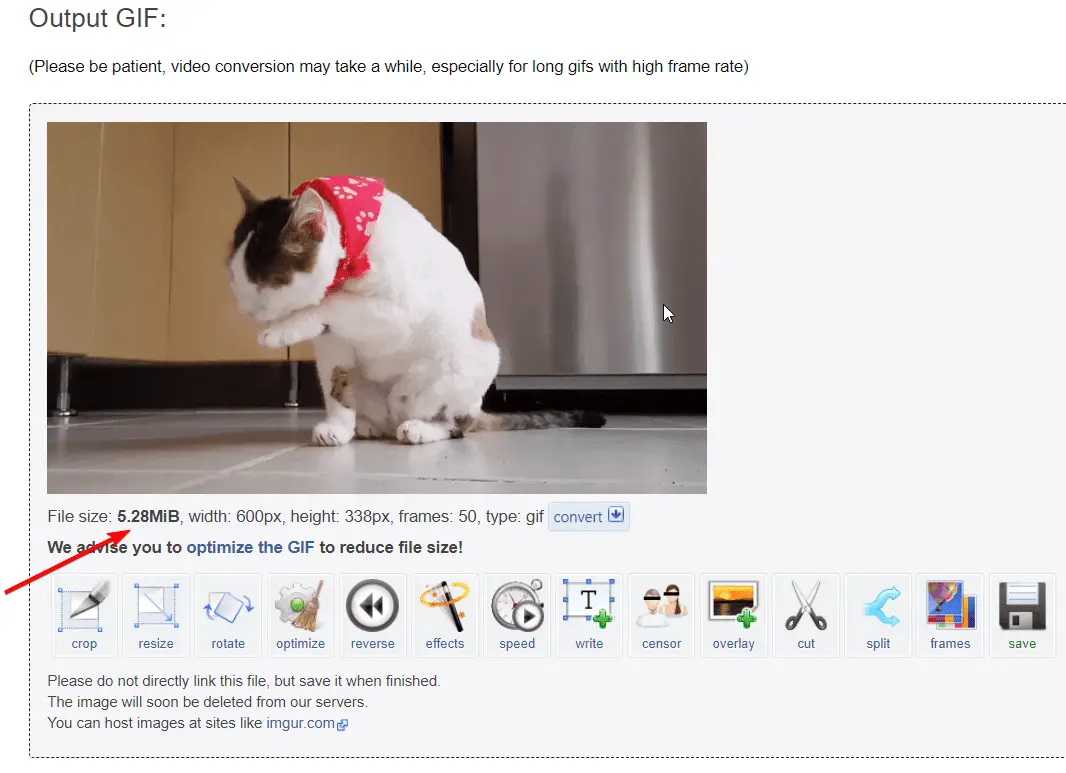 6. Is the file too big? No problem. Hit Optimize, and pick either Lossy GIF or Drop frames.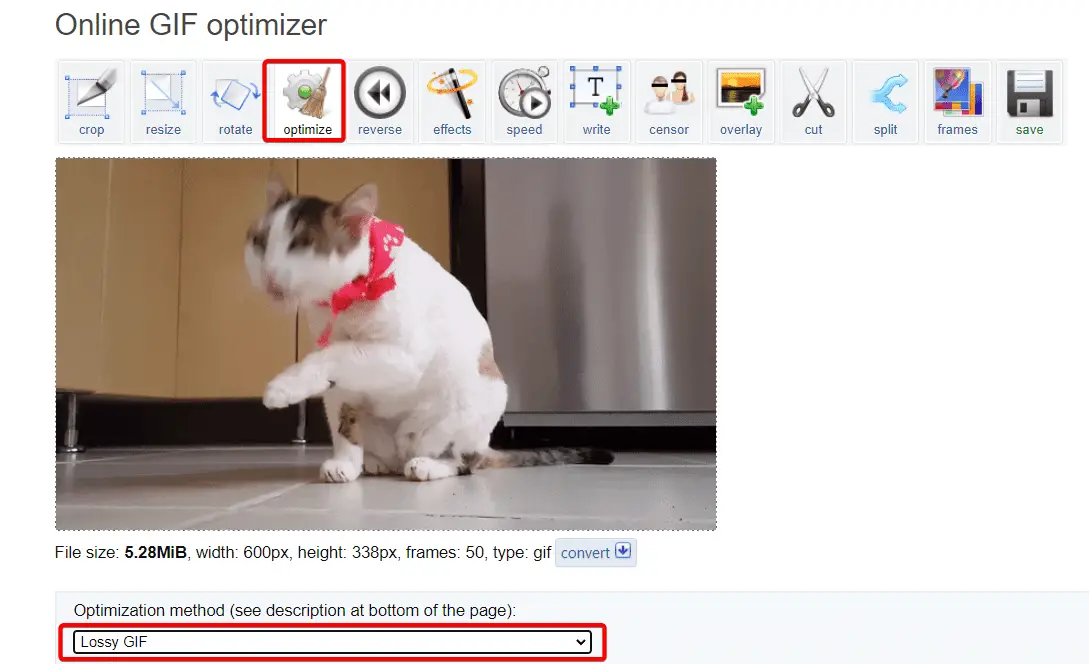 7. Then hit Optimize GIF. Reducing size does mean reducing quality. You'll need to find a compromise that you're happy with. If you're planning to use your GIF for your business like in e-mails or newsletters, your GIF mustn't be too big. Big GIFs take ages to download. Keep your GIFs size between 0,5 MB and 1 MB.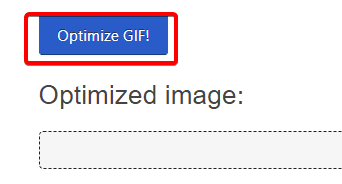 8. Click on Save, and your GIF will automatically download to your hard drive.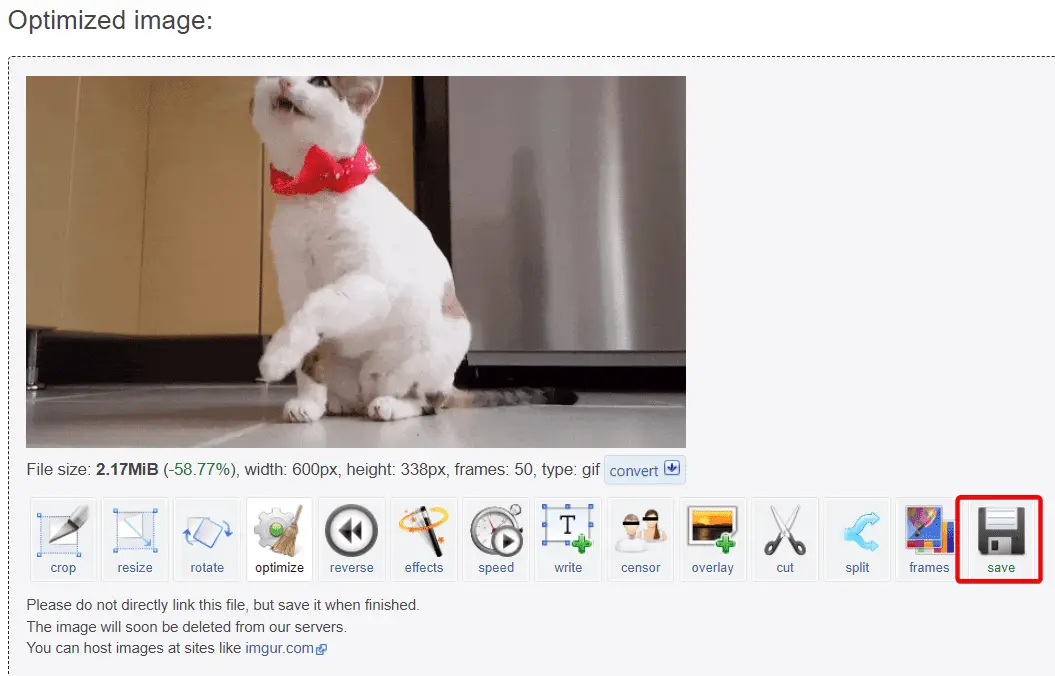 Second method: Using Canva
As a super app, any MP4, MOV, MPEG, MKV, or WEBM video format can be uploaded to Canva and converted to GIF files. Your GIFs will be more noticeable thanks to Canva's video editor. As you convert a video to a GIF, you can play with various playing rates and transition patterns. By altering the color values for improved contrast, you can improve your video. All the features that we're going to use are completely free in Canva.
1. Go to canva.com, select Videos, and click Custom size.

2. Set to 640×480 px, and click Create new design.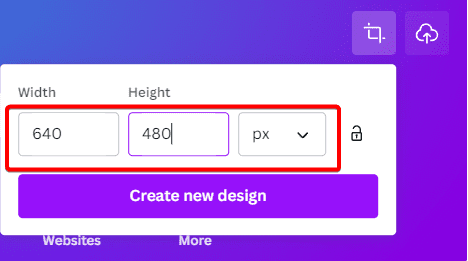 3. Go to the Uploads section, and click Upload files.
4. Select your video and Open.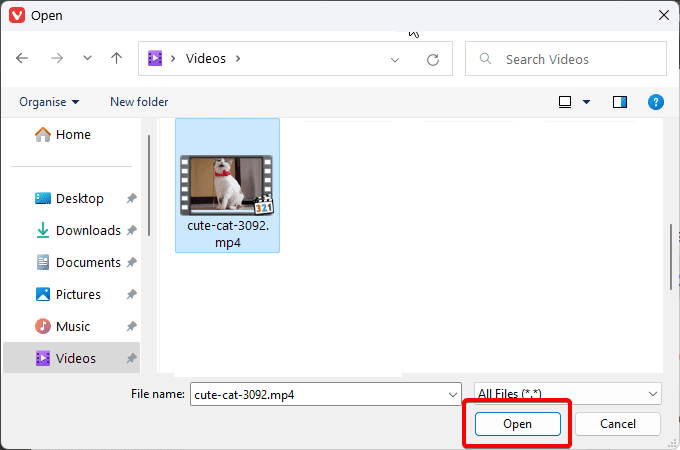 5. Click the video to bring it to an empty canvas.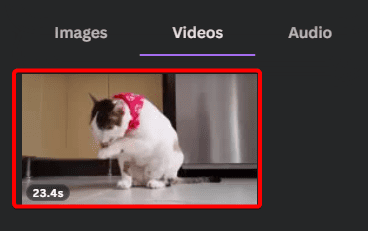 6. Inside the canvas you can stretch the video or adjust the position of the video.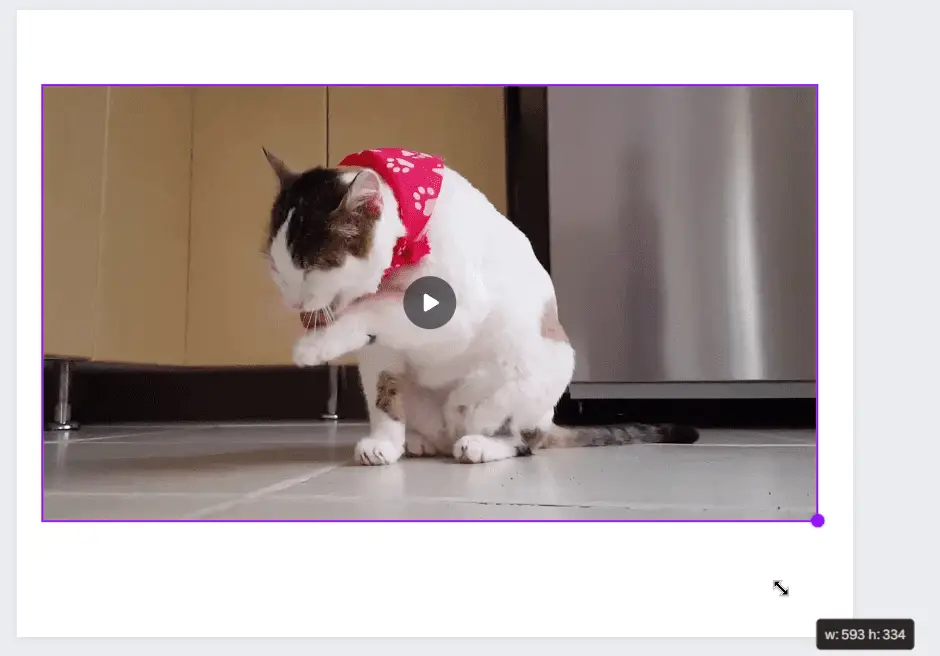 7. Now you're going to trim the video. To speed up the video-to-GIF conversion, trim the footage to a precise length.  Click the scissor icon.

8. Adjust the left and right sliders to trim your video. The trimmed video duration is shown on the left side. Click Done after you finished.

9. Now here's the advantage of using Canva. You can beautify your GIF by adding text, emojis, stickers, etc, to enhance the comic effect. You can find it in the Elements section.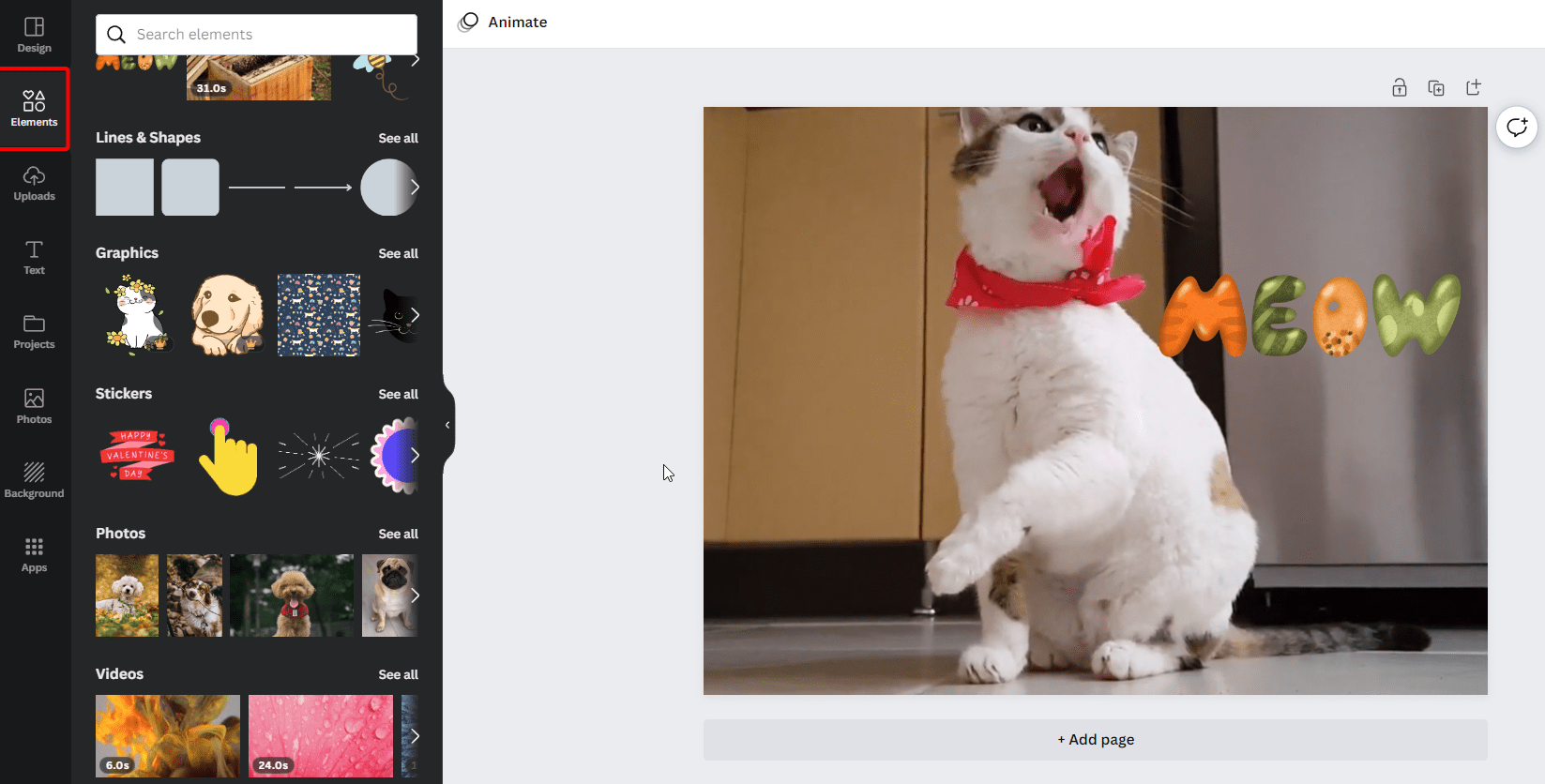 10. Now let's download this video as a GIF. Go to Share and Download.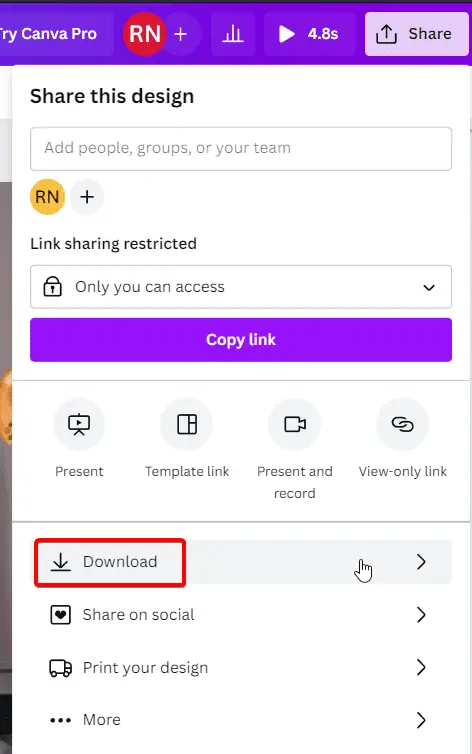 11. Select the file type as GIF and Download.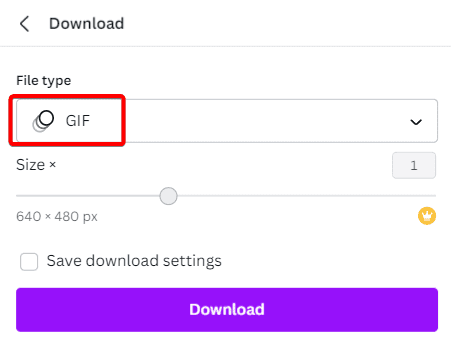 We've shown you how to make a GIF from a video using two methods. Which one are you going to use?