Cloudways has been my go-to choice when it comes to a semi-managed cloud hosting that is affordable and performs extremelly well. In Cloudways, they offered many platforms to choose including AWS, GCP, DigitalOcean, Vultr, and Linode. At any point, you can create a new server where new apps can be installed.
In this article, I'm going to show you a step by step guide on how to add a new server in Cloudways. I will also give some tips and best practices based on my personal experience. This guide is particularly good for new users who are just getting started with the platform.
Let's get started!
How to launch a new server in Cloudways
1. Log in to your Cloudways dashboard. For this tutorial, I'm going to be using the Unified Experience, which is still in Beta at the time of this writing, but I'm going to use it anyway in case it's been rolled out by default when you read this article.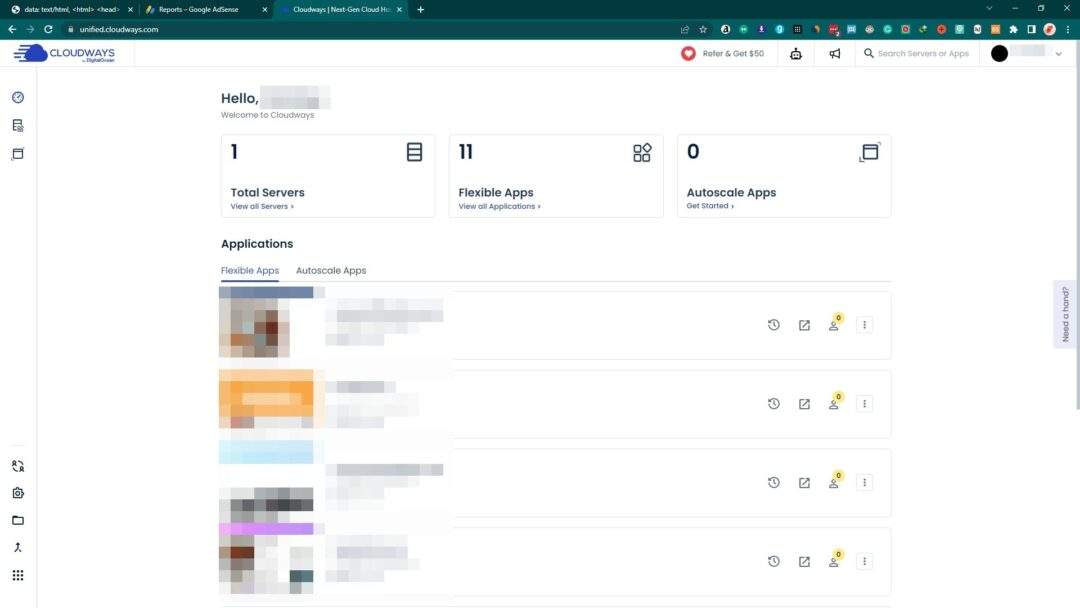 2. Under the Total Servers section, click View all Servers.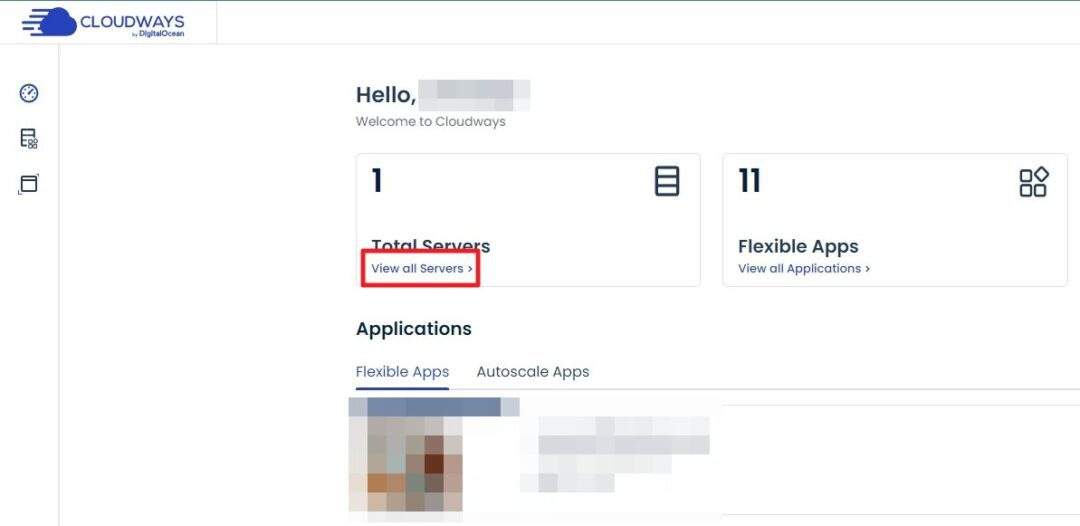 3. On the top right side of the screen, click the Add Server button.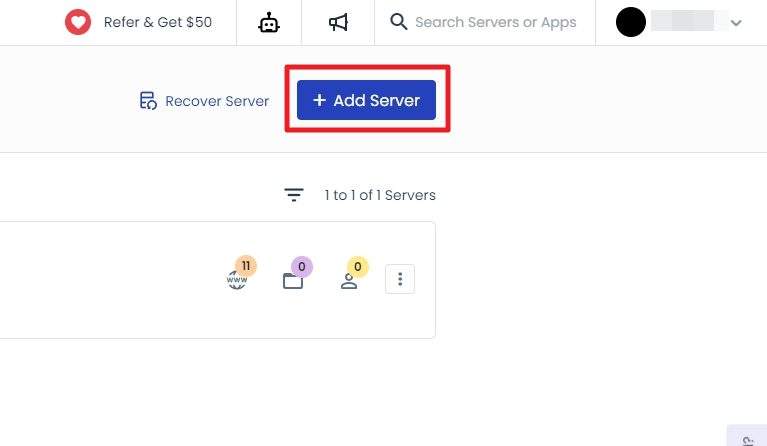 4. Now, select the Application type for the server. Please note that a new server has to be inhabited by at least one app, and this doesn't really matter right now, but I'm going to choose WordPress.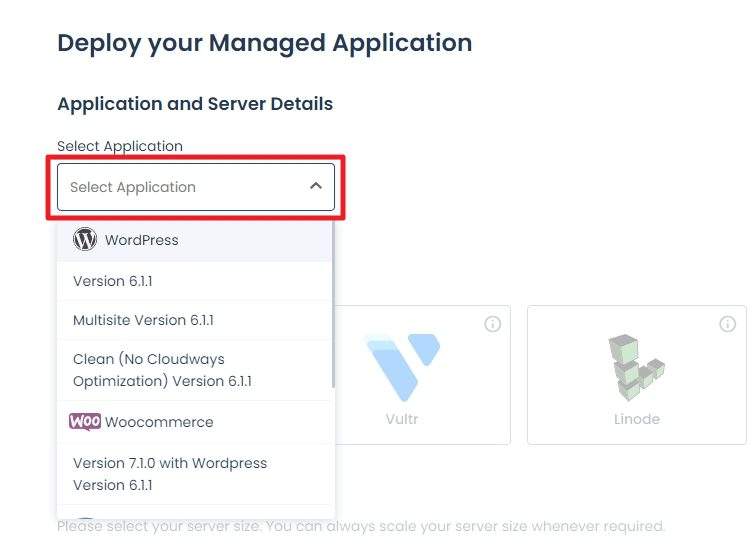 5. Next, fill out the info for the Application Name, Server Name, and Project. The Application Name and Server Name are quite self-explanatory, but Project is essentially like a folder where you can share and collaborate the server with others. If you work alone, you can skip that.

6. Select the server platform, the size of it, and the location. Ideally, you want to choose the platform and size within your budget. Meanwhile, the best location should be the area that is close to the majority of your visitors.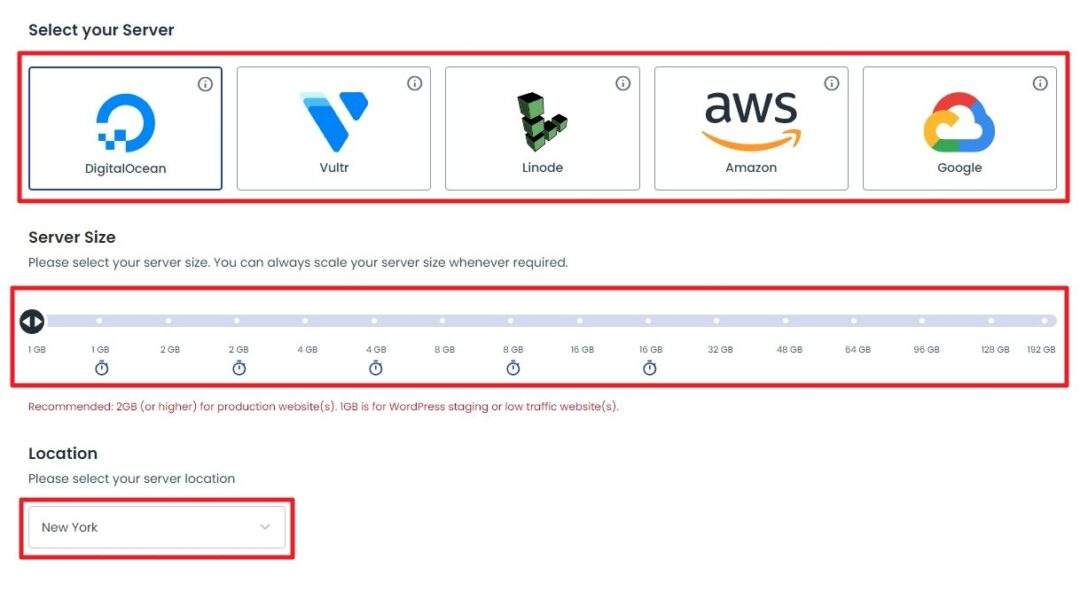 7. Now that everything is ready, click Launch Now.

8. Please wait a few minutes for the server to initiate.

9. Once the installation is finished, the new server is ready to use.

Frequently Asked Questions
How do I deploy a new server?
In short, to deploy a new server in Cloudways, go to the Server menu, click Add Server, select your application, select the platform, size, and location and then hit Launch Now. The installation of the new server will usually takes less than 10 minutes.
How do I change servers in Cloudways?
If you wish to upgrade the server, just click a server, go to Vertical Scalling, select a new size, and then click Scale Now. However, if you want to use a completely different server, then you must create a new server and then transfer all the applications to the new server.
How many websites can you host on Cloudways?
It's difficult to tell as it depends on the number of visits, application type, server size, services, and many other factors. However, just to give you a perspective, my 2GB Digital Ocean Premium server on Cloudways can comfortably store 10 WordPress sites with total of 700K visits a month.