Microsoft Word, as well as other Microsoft Office programs, have been historically tied with Windows as their main operating system. This situation has often forced users to migrate to a completely different platform just so they can open their documents.
Thankfully, both DOC and DOCX formats are now widely supported beyond its third-party program. Now, you can get to work on your Word document on a Chromebook even without the Microsoft Office app.
There are at least three different ways to open and edit a Word document on a Chromebook device which I'll show below.
#1 Just open the Word document right away
The easiest way to edit a Microsoft Word document is by launching the file right away. The Chrome OS will immediately run the document on a compatibility mode via Chrome that allows you to perform a number of editing work instantly.
Follow these steps for more.
1. Select the document and hit Open.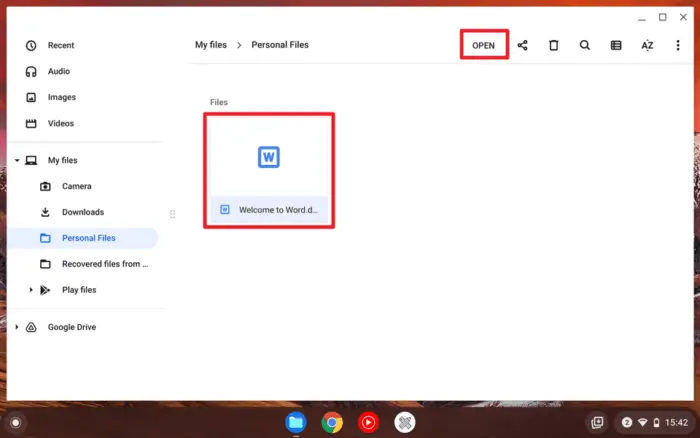 2. Google Chrome will be launched, showing the document.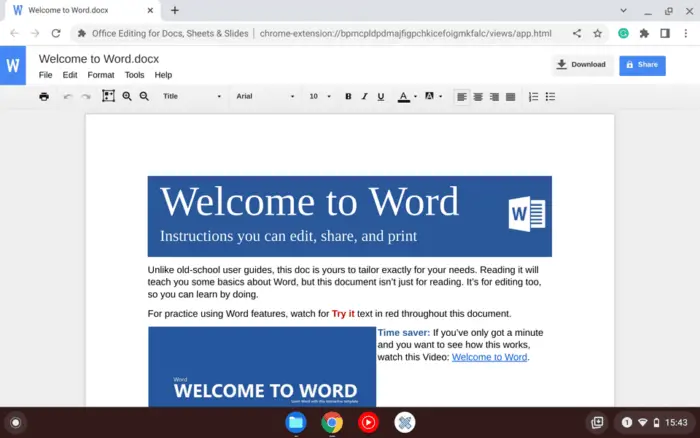 3. You can start editing the document. All progress will be saved automatically.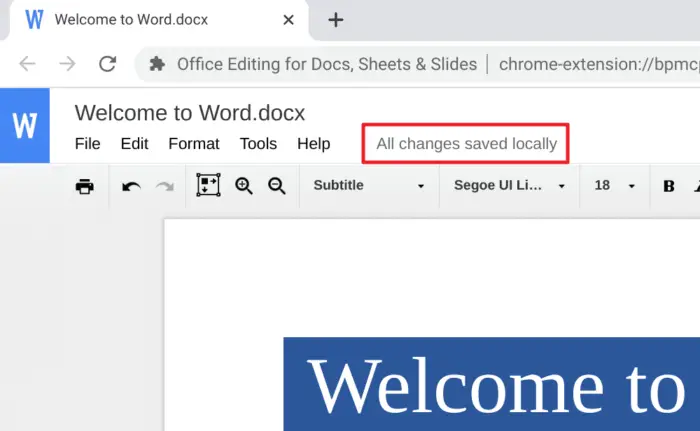 Even though this method uses a browser (Chrome) to show the page, it can work fine without an internet connection.
#2 Use Microsoft Word online
Office Online is a web version of its software counterpart that has nearly the same amount of features and capabilities. If you are more comfortable using Office, then this is perhaps the best approach.
1. Open Microsoft Word Online via a browser. You may need to log in to your Microsoft Live account.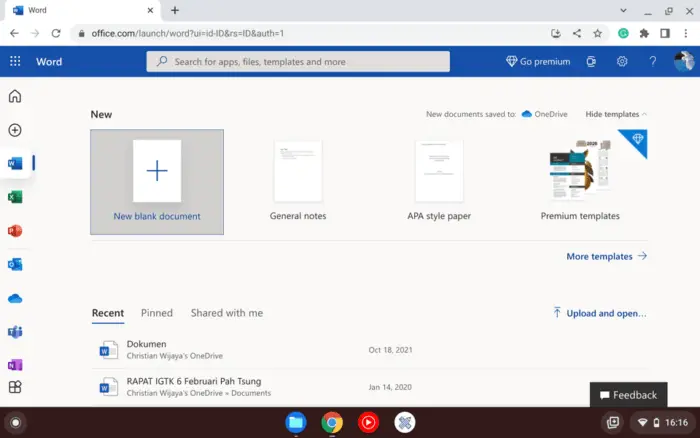 2. Then, click Upload and open… if you wish to edit an existing document.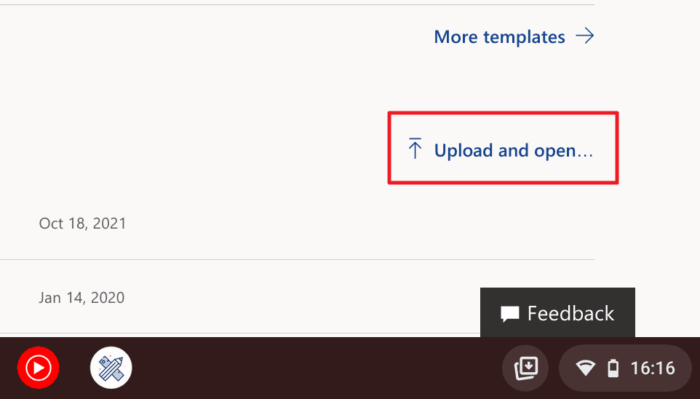 3. Navigate and Open the document.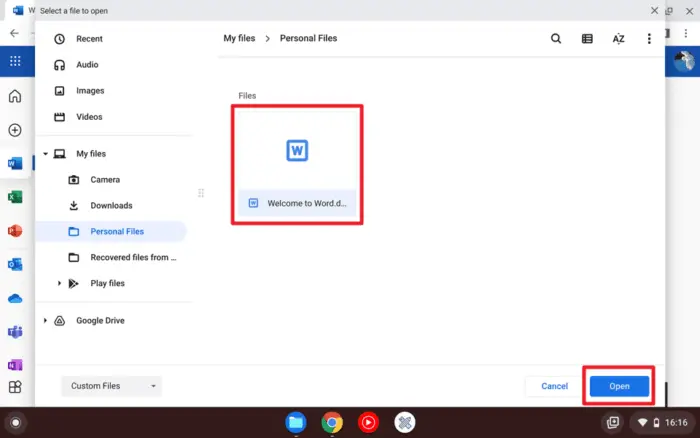 4. Now you can start editing the Word document using its native platform. Changes you made will be saved to OneDrive.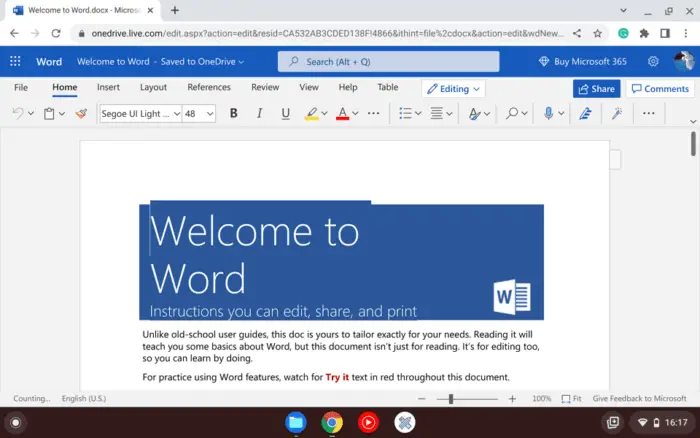 #3 Open Word document with Google Docs
Another alternative way to edit a Word file is by using its competitor app; Google Docs. The web version of the software supports a variety of formats, including DOC and DOCX by Microsoft. You may even download the document in its original format in case you want to save it offline.
Here I will guide you on how to open a Word document with Google Docs.
1. Visit Google Docs with a browser and then click Blank to start an empty document.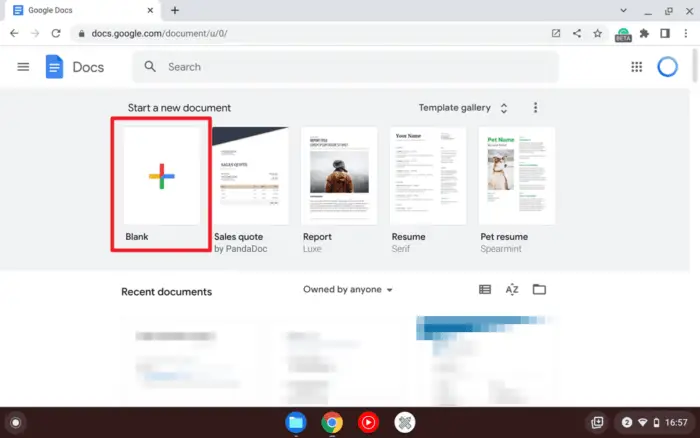 2. Once a new document is created, click File > Open.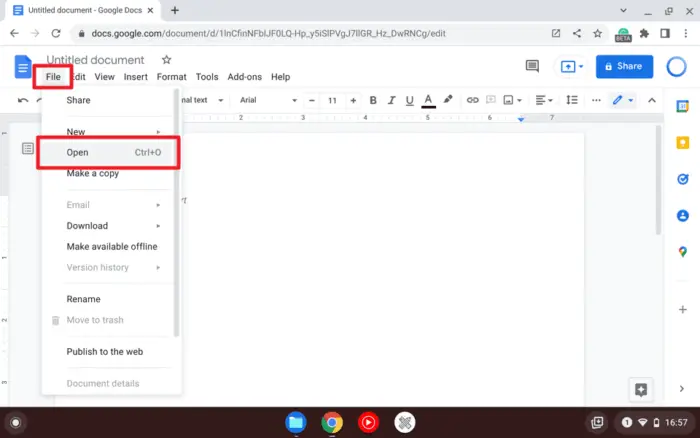 3. Navigate to the Upload tab, then click Select a file from your device.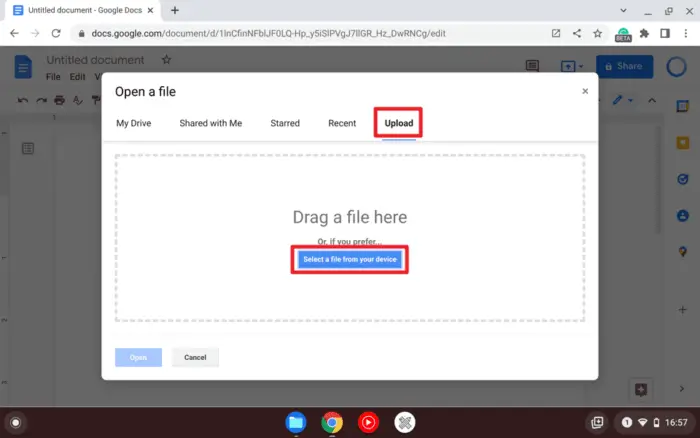 4. Locate the Word document, then hit Open.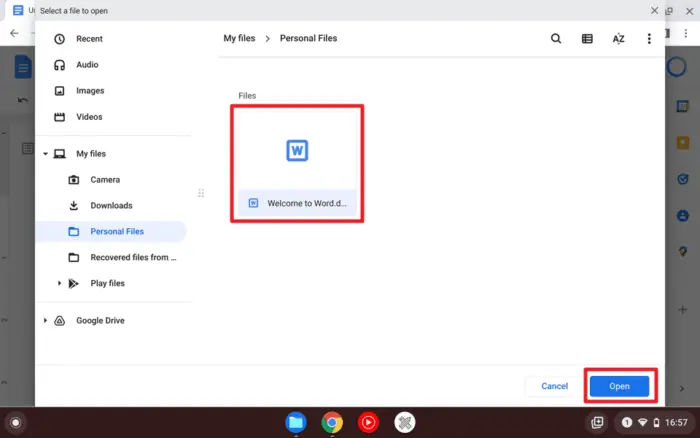 5. The Word document is now on Google Docs, free to edit.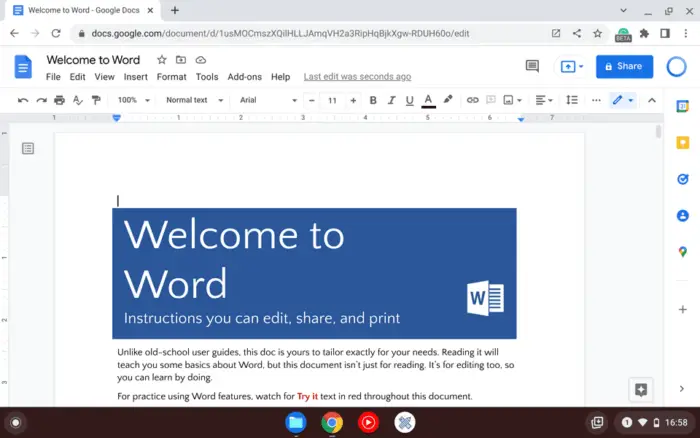 6. If you need the document back under a Microsoft-supported format, go to File > Download > Microsoft Word (.docx).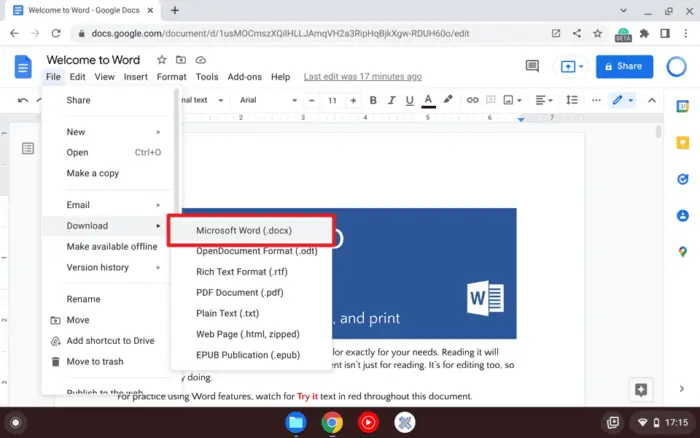 Although Google Docs offers its app version on Play Store, I still highly recommend using the web version as the app version has limited functions and actually optimized for devices with a small screen.
And that's pretty much it. A few options to run a Word document on a Chromebook laptop/tablet. I hope this article fulfills the need you are looking for. Thank you for visiting.