Google Drive is a great cloud storage service that allows you to access your files from anywhere. One of its features is that it shows you suggested files on the homepage – files you have recently viewed or edited. This can be useful if you frequently need to access the same files.
However, sometimes the suggested files shown are not relevant, or you want to remove sensitive files from being visible there. Fortunately, Google Drive allows you to turn off suggested files completely or remove individual files from suggestions.
Turning Off Suggested Files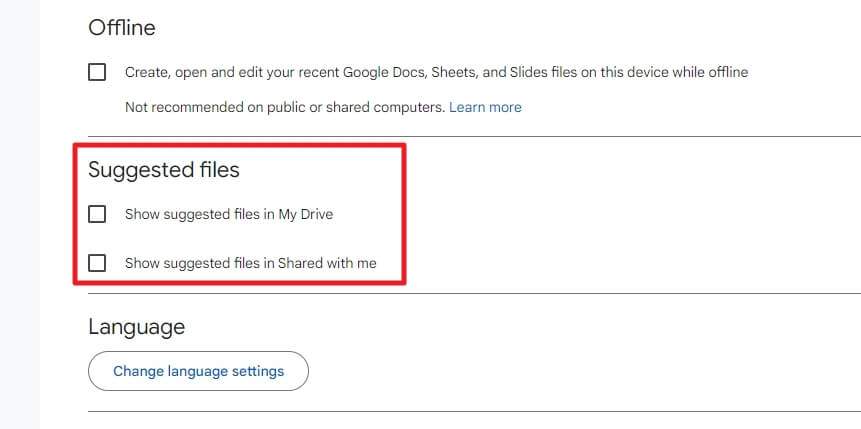 The easiest way to remove all suggested files from Google Drive is to turn the feature off completely. Here are the steps:
Open Google Drive in your web browser and log into your account.
Click on the Settings icon in the top right corner (shaped like a gear).
In the menu that opens, click Settings.
On the Settings page, click on the General tab on the left sidebar.
Scroll down to the Suggestions section.
Uncheck the boxes next to Show suggested files in "My Drive" and Show suggested files in "Shared with me".
Go back to the main page to see the result.
Once you refresh Google Drive, the suggested files section will disappear. Google Drive will no longer show any file suggestions.
Removing Individual Suggestion Files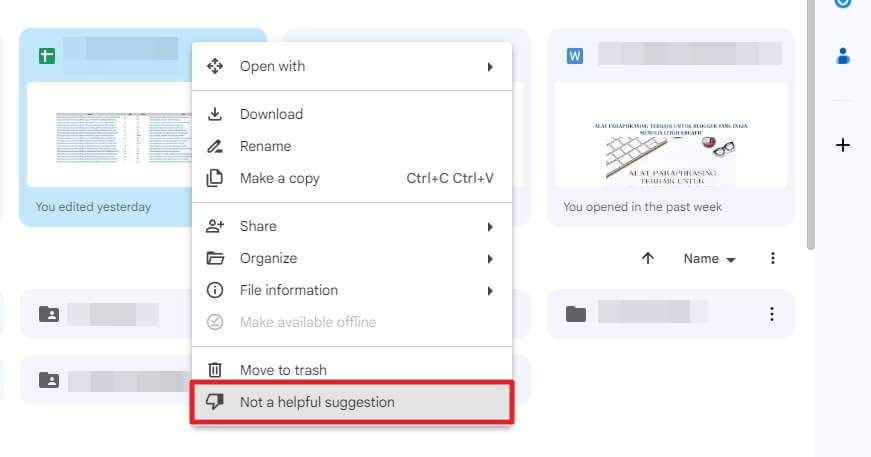 If you only want to remove some sensitive or irrelevant files from showing as suggestions, you can do so individually. Here are the steps:
Go to the Google Drive homepage and locate the file.
Right-click on the file thumbnail.
Click on Not a helpful suggestion.
The specific file will no longer appear as a suggested file. You can repeat these steps to remove other individual files. The rest of the suggestions will remain visible. Please note that other files may fill the screen space that was occupied by the removed suggestion.
Clearing Your Google Drive Activity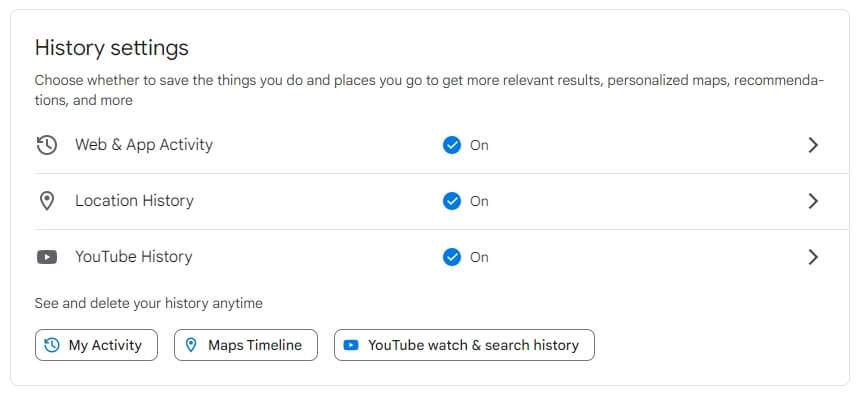 Another way to refine Google Drive suggestions is to clear your Google Drive activity from your Google account. Here's how:
Visit your Google Account.
On the left sidebar, click on Data & Privacy.
Under Activity Controls, click on Web & App Activity.
Click on Manage all Web & App Activity.
On this page, you can view and delete past activity that influences Google Drive suggestions.
To delete all past activity, click Delete activity by at the top and choose All Time.
Click Delete to confirm.
Clearing your past Google Drive activity will reset the suggestions algorithm, so the suggestions are based on your most recent interactions with files.
Conclusion
While Google Drive's suggested files can boost productivity, you may want to remove files containing sensitive information or clean up irrelevant suggestions. With the steps above, you can take control of file suggestions – turn them off completely, delete individual files, or clear your past activity.