Changing a photo resolution, or generally known as resizing is a way to reduce the overall pixels while maintaining the same content and aspect ratio. Furthermore, resizing can also lower the photo file size so it would be a perfect resolution for web or sending via email.
While there are a handful of photo editing programs both free and paid you can get, for a modification as simple as resizing, you can take the advantage of some first-party programs on your Windows device.
There are at least three programs that lets you perform resizing easily. Here are they.
#1 How to resize a picture using Paint
Microsoft Paint is a simple graphics editor that is bundled on all Windows releases. It can open the most popular image formats, such as JPEG, GIF, PNG, TIFF, and Windows bitmap.
1. Right-click on a picture file, click Open with > Paint.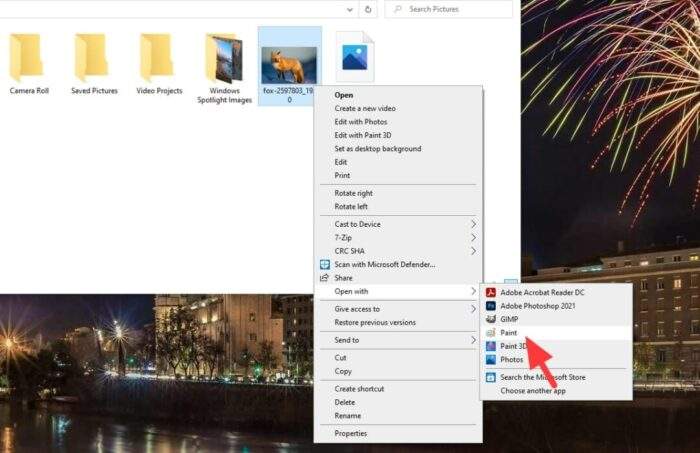 2. When Paint has launched with the picture, click Resize.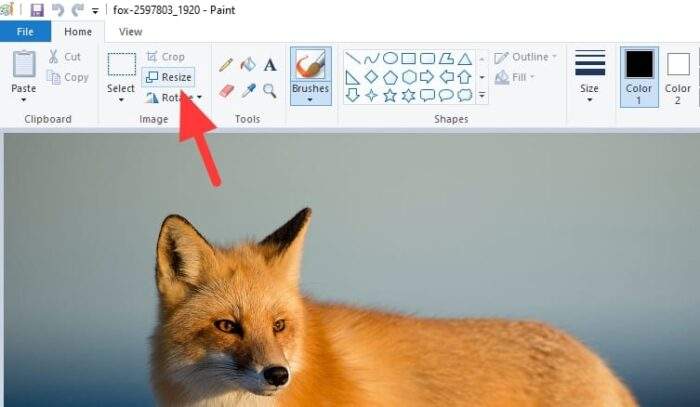 3. Make sure the Maintain aspect ratio box is ticked, then adjust the resolution based on 'Percentage' or 'Pixels' and click OK to apply.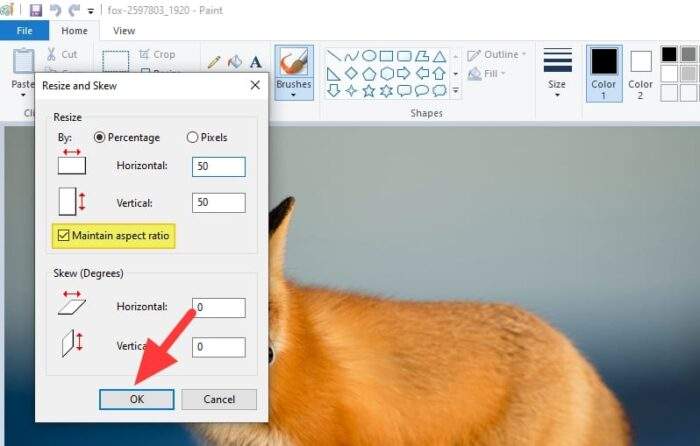 4. The picture has been resized. Go to File > Save as and select the format you want.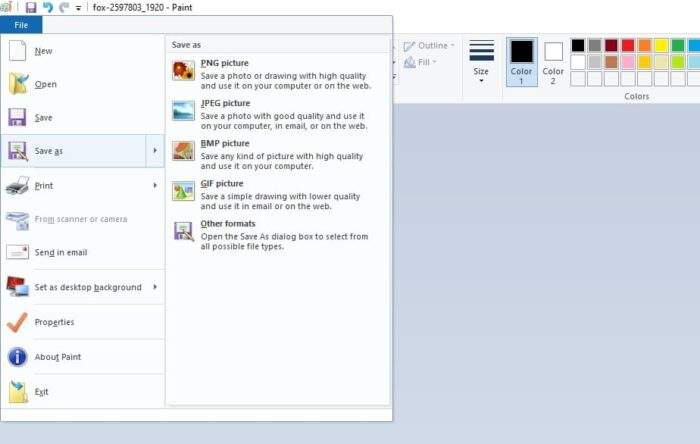 5. Select a directory and give it a new name, then click Save.
#2 Resizing a photo with Windows 10′ Photos
Photos is a new media viewer for Windows 10. Not only it can open a lot more formats, but it also powered by some extra editing features, including cropping, filter, and resizing.
1. Right-click on an image, click Open with > Photos.
2. Click the upper-right menu, select Resize.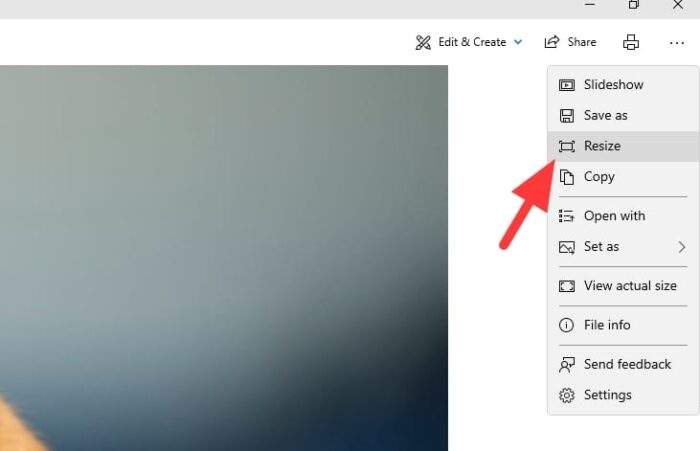 3. You can select predefined template size, but in this guide I'm going to use Define custom dimensions.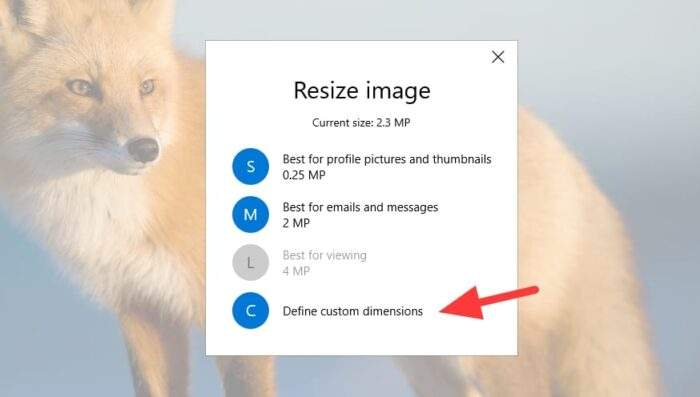 4. Tick the Maintain aspect ratio box, then adjust the dimension, and click Save resized copy.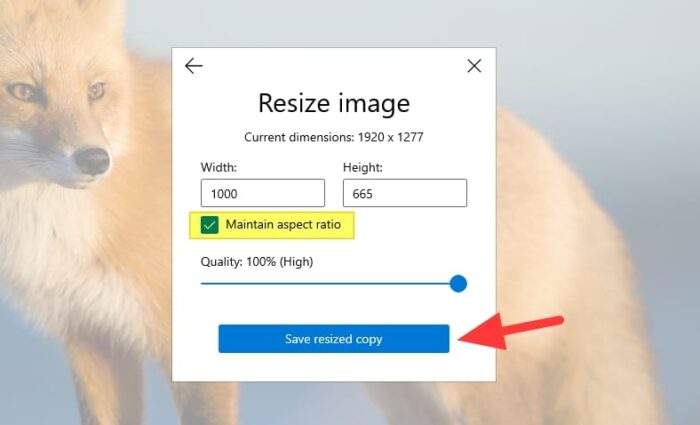 5. Select a saving directory, give the photo a new name, and hit Save.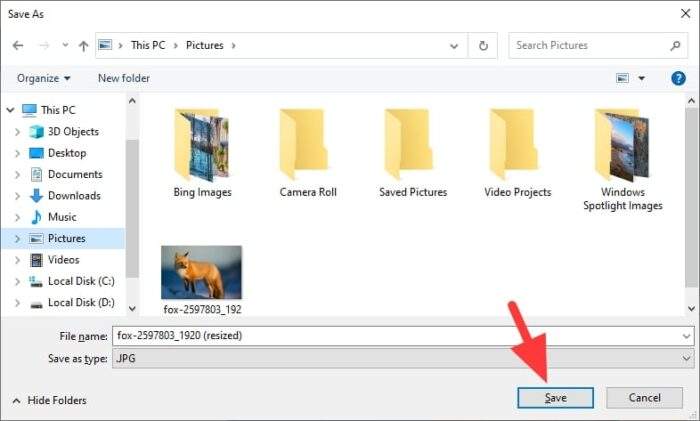 #3 How to resize a 2D image with Paint 3D
Albeit has its name paired with the buzzword '3D', Microsoft Paint 3D allows you to resize a 2D image effortlessly. The software is bundled in on Windows 10 since 2017, though it will quit after Build 21332. However, the app is still available via Microsoft Store for free for anyone interested in using it.
1. Right-click on an image, click Open with > Paint.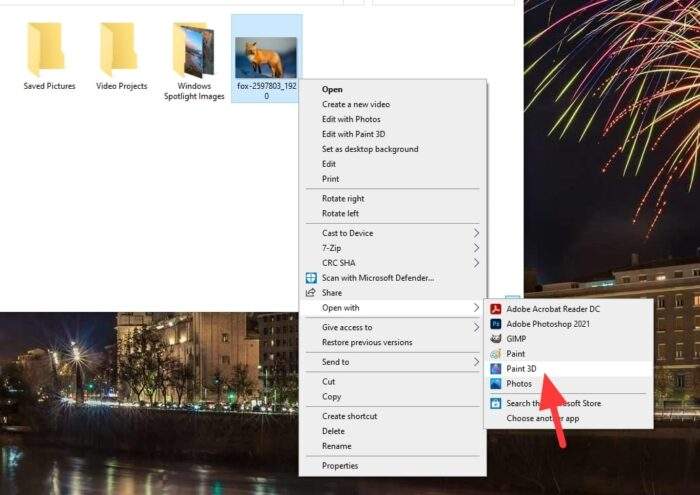 2. After Paint 3D launched, click Canvas.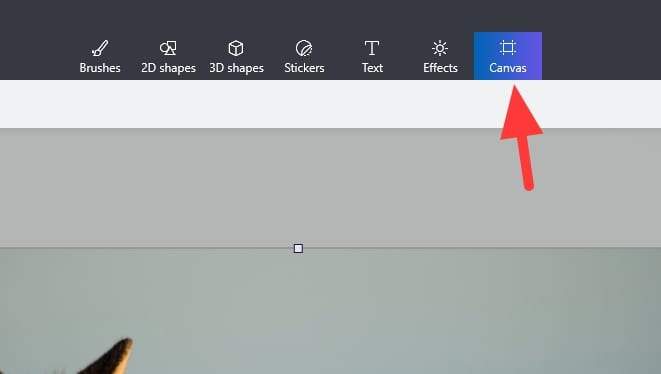 3. On the right bar, check the Lock aspect ratio and Resize image with canvas boxes. Then, you can resize the image based on 'Pixels' or 'Percentage'.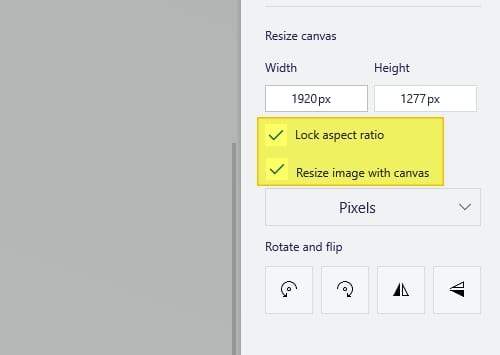 4. When you finished with the resizing stuff, click Menu.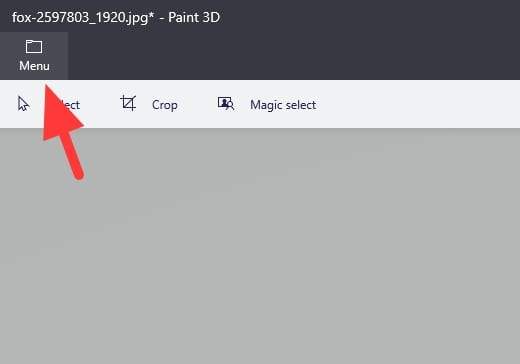 5. Head to Save as > Image.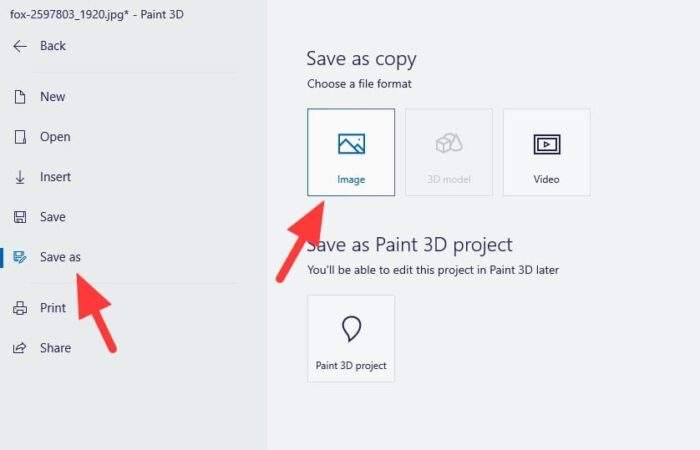 6. Select a directory, write a name for the image, and finally, hit Save.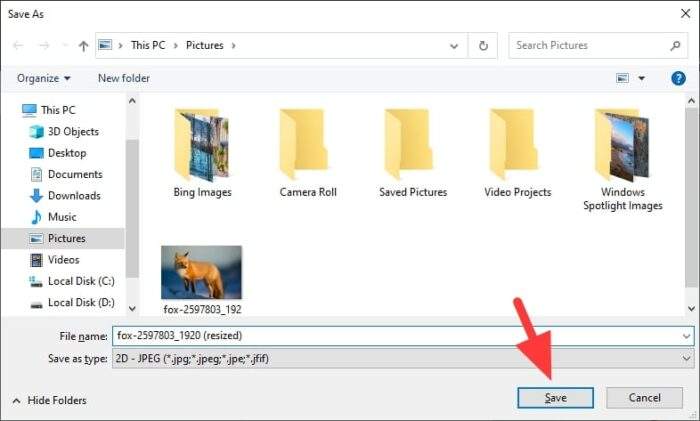 While these programs are good for resizing a picture to a lower resolution, resizing to a higher resolution requires a specific tool to maintain the visual quality. Check out the 5 Best Free Tools to Upscale Image Without Losing Quality.