When you resize (zoom) an image bigger than its original resolution, some artifacts become more noticeable, and smooth edges look rough. This is the nature of upscaling.
However, thanks to the advancement of AI and machine learning, now we can upscale images without sacrificing quality and maintain its detail.
Here are some best free tools to upscale photos and illustrations that you can try. No registration required!
#1 Icons8 Smart Upscaler: Perfect for maintaining color and details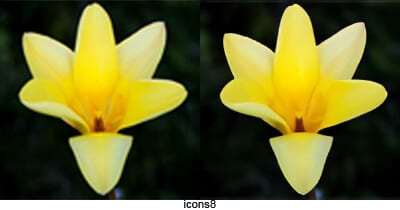 Icons8 is the best image upscaler tool for most people. It has the most fascinating result with accurate color and details. Even better, the Icons8 processing time is probably the fastest among this list. The catch is you can only enlarge up to 4x of its original resolution.
Visit Icons8 Smart Upscaler.
#2 BigJPG: Smoothing edges and contrast colors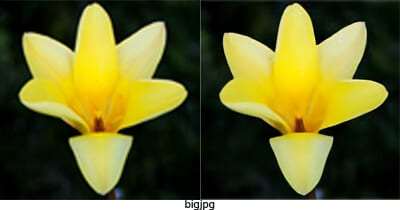 BigJPG is somewhat similar to Icons8 but they have a slightly better result in terms of converting rough edges into smooth ones. The processing time is also considerably fast and they offers a dedicated app for Windows, Mac, and Android.
Visit BigJPG AI Image Enlarger.
#3 Waifu2x: Originally designed for anime-style artwork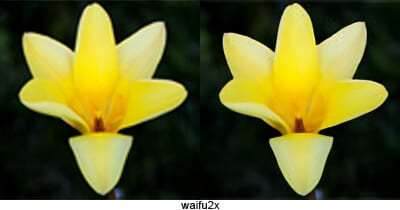 Waifu2x is doing a great job upscaling artwork like anime, cartoon, and illustration. It has some customization and speedy processing time. Waifu2x can also upscale photos just as good as artworks.
Visit Waifu2x.
#4 ImageUpscaler: Keeping details up to 4x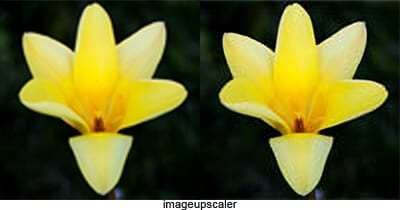 ImageUpscaler offers up to 4x enlargement and improves details. However, it introduces more artifacts into the image. But, this tool is providing other services, such as, Remove JEPG Artifacts and Deblurring that may compensate for the side effects.
Visit ImageUpscaler.
#5 ImageEnlarger: Multiple output variations
ImageEnlarger may not be as good as the other tools above, but its main selling point is a number of customization. You can choose the zoom factor, width, weight, and format. It's even processing several output files so there are multiple options to download.
Visit ImageEnlarger.
---
Bonus
There are more and more upscaler services popping out all over the internet. It became virtually impossible to keep track of and review each one of them. So, here are some upscaler services that you can still use for free without having to register.
Some of these tools offer premium services with more features and capabilities. Others fully rely on donations and advertisements. If you want to do a bigger project, a premium service may be helpful.