Adobe Photoshop is becoming more advanced with each generation and release. While this would be beneficial for users, many computer setups may not powerful enough to run this software. As more features implemented, Photoshop runs much slower on outdated systems.
However, there are a few settings within the software that could improve the overall performance you having to upgrade new hardware. These settings won't make your PC to be comparable with high-end machines, but at least just fast enough to keep Photoshop usable in most day to day use.
So, how to get them configured?
#1 Disable Home Screen to boost its startup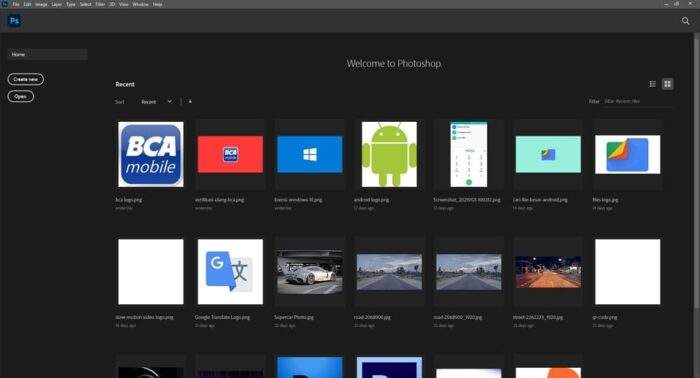 Home Screen in Photoshop lets you pick recently opened project almost instantly. But if you barely use the feature, you can disable it and makes the software run slightly faster on startup. Go to Edit > Preferences > General or press CTRL/CMD+K. Then uncheck the Auto show the Home Screen option.
#2 Go back with the old "New Document" interface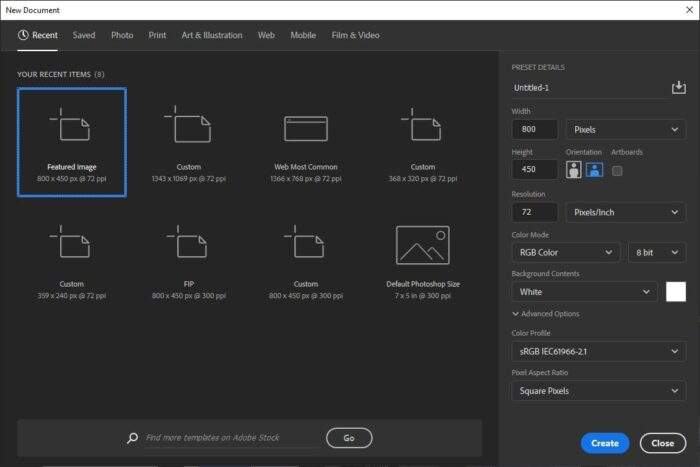 The updated "New Document" window has a whole level of complexity that consumes some of the available resources. If the feature feels trivial, you can revert to the old New Document style by going to Edit > Preferences > General and tick the Use Legacy "New Document" Interface option.
#3 Working with tons of big images? Increase the cache level!
In general, Photoshop categorized three different work types; WEB / UI Design, Default / Photos, and Huge Pixel Dimensions. Each category has its cache and history setting for the best performance. Go to Edit > Preferences > General > Performance and select between the shown categories.
#4 Let Photoshop use more RAM to ensure smooth performance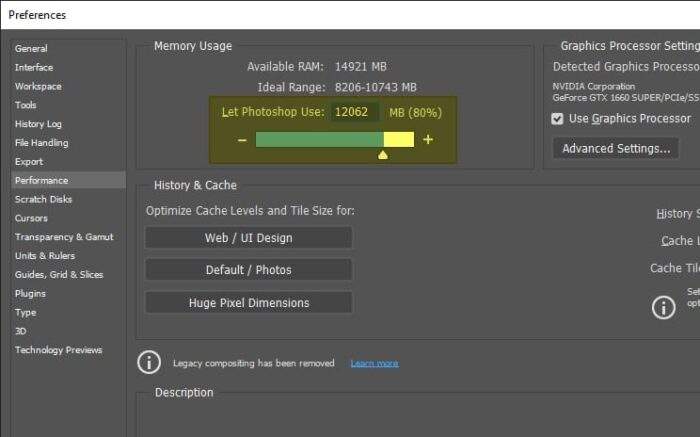 RAM usage of Photoshop varies dramatically when being used but limited to 70% of the installed memory on your system. You can increase the limit to improve performance and avoid lags. Head to Edit > Preferences > General > Performance > Let Photoshop Use 80% – 85% > OK.
#5 Photoshop feels slow when editing? Try purging background data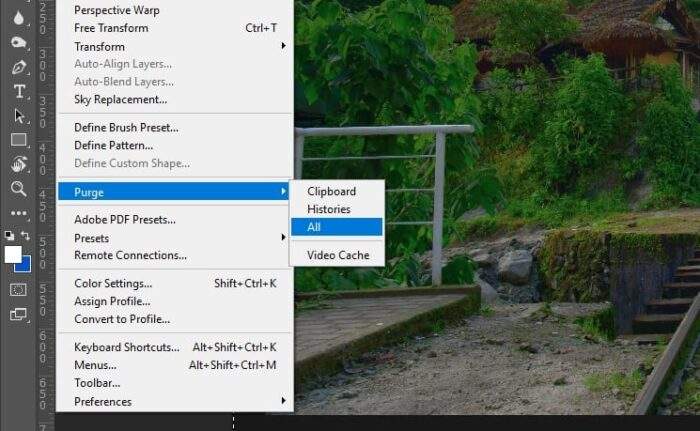 In Photoshop, we have history states, cache, clipboard, and other information constantly generated when editing an image. After a long period of time, these items will build up and make the experience feels sluggish. Luckily, you can clean them via Edit > Purge > All > OK.
---
Aside from that, consider upgrading components like GPU and CPU if they are already almost a decade old. Installing SSD could also make Photoshop runs a lot smoother compared to HDD. Or maybe overclocking a graphic card to squeeze a little more power.