Cloudways has a lot of ways to help you migrate from another hosting provider to its platform. But what if you want to move a site from one server to another within Cloudways, under the same account? Well, technically, the process is more or less the same but I found a much faster alternative.
Instead of using its migrator plugin or FTP, there is a better way to move a website or application between servers. It turns out that cloning the application and setting the cloned version to a different server will do wonders. I also find this method less excruciating and has almost no downtime.
So, here is the step-by-step guide to moving a website between Cloudways servers. In this example, I'm using a WordPress website but the guide is pretty much the same even if you are running a different platform. Let's get started!
Note: By the time of making this article, Cloudways just announced a new, revamped interface. But after a quick glance, it's essentially the same as the old one. Therefore, you should be able to follow this tutorial in a new interface.
Step one: Preparation before moving the website
Make sure the target server has enough disk space to store the website data. You can find the website size by going to Server > click on the origin server > Monitoring > Application wise details. You can also find the remaining disk space on the same page.
Backing up is probably not needed as we are essentially going to clone the website. But there is no harm in actually doing it. So, feel free to back up the site if it's in your DNA.
Step two: Cloning the website to another server
1. Log in to Cloudways and click the Applications menu.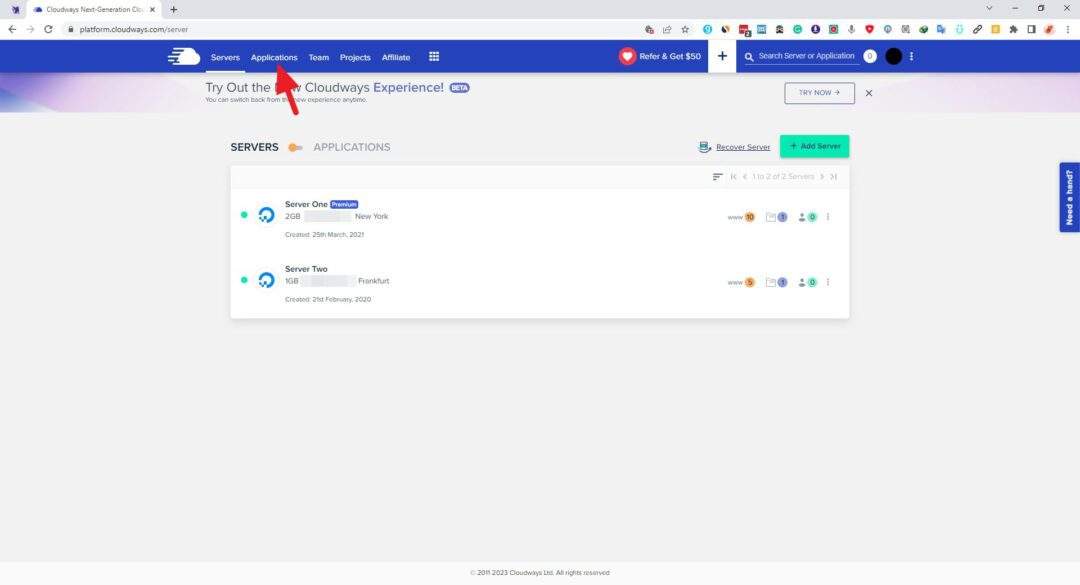 2. On the website you want to move, click Clone App/Create Staging.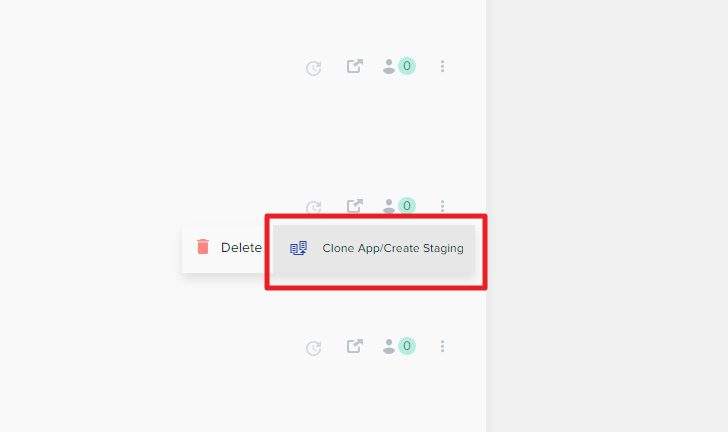 3. Be sure to select a different server. Then, click Continue.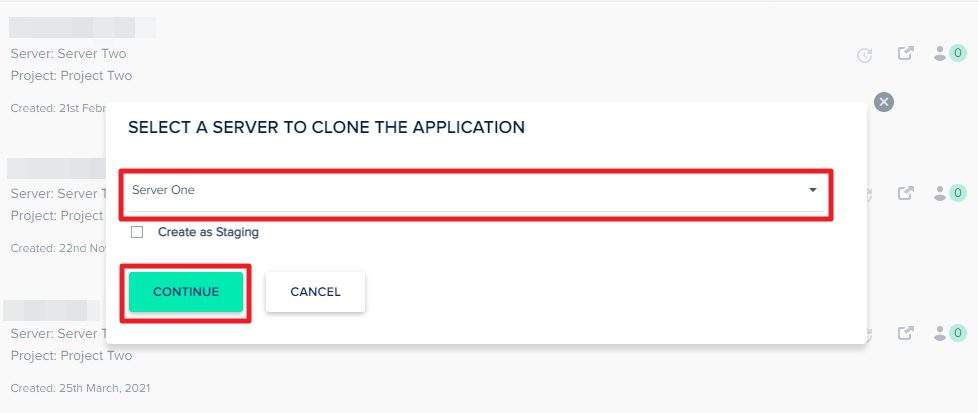 4. The cloning sequences will start. This process may take a few minutes to an hour depending on the application size.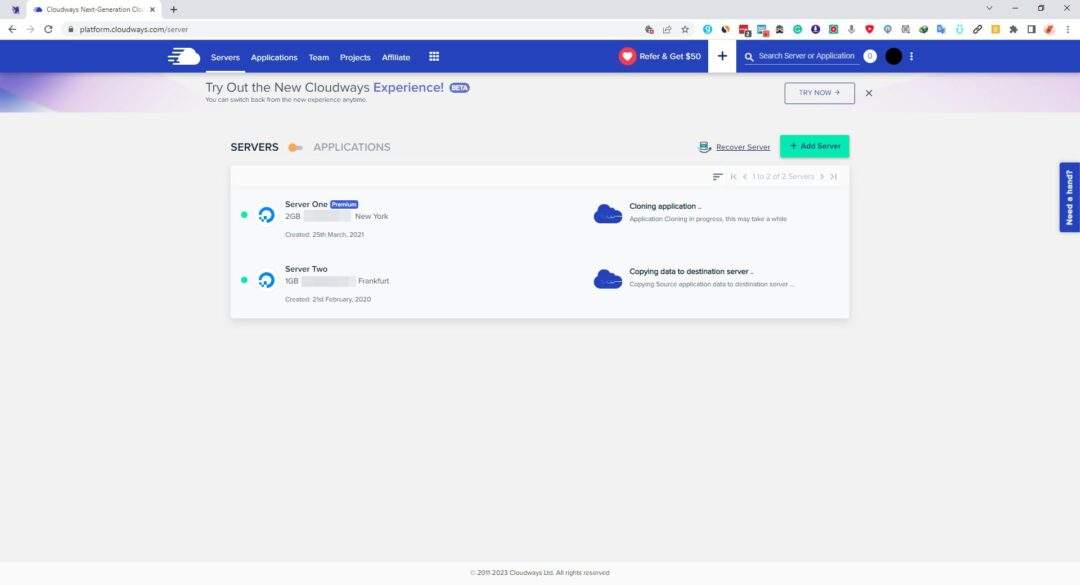 5. Once finished, go to the Applications menu again.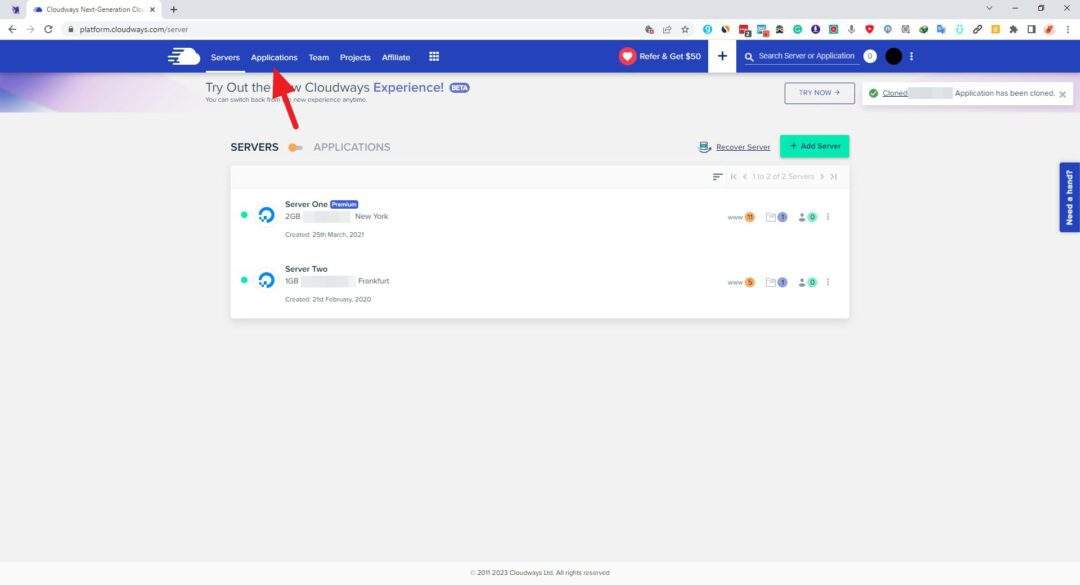 6. Locate the cloned website and click on it. It usually will have its name preceded by "cloned".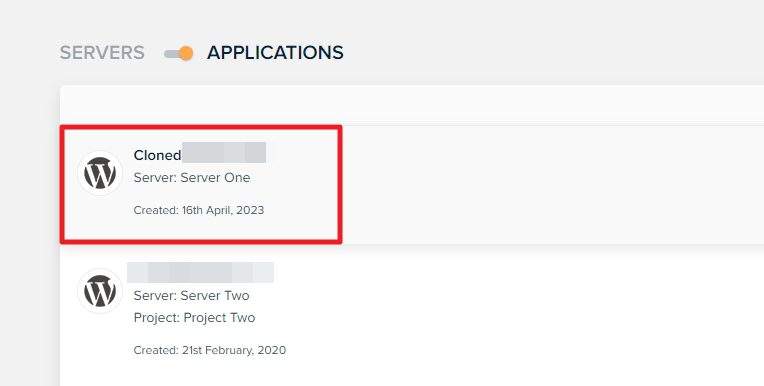 7. In Access Details, you can find the Public IP of your website. We are not going to use it right now, but we'll come back to it later.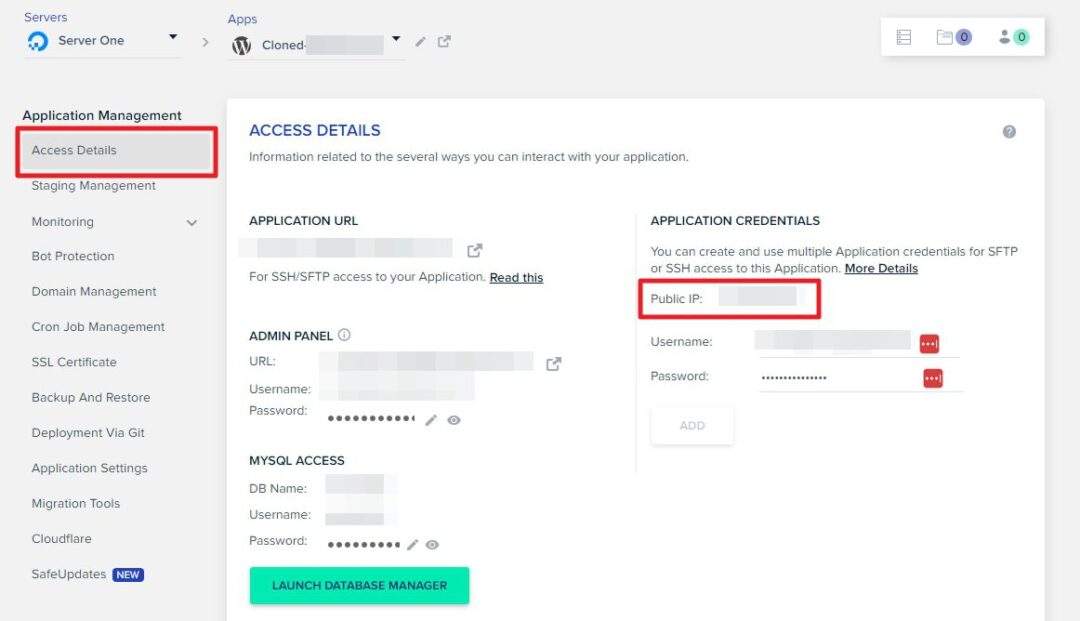 8. Go to Domain Management and click Add Domain. Just so you know, the cloned website will have some random domain and we need to change that to its actual domain name.
8. Enter the website's domain name and hit Add Domain.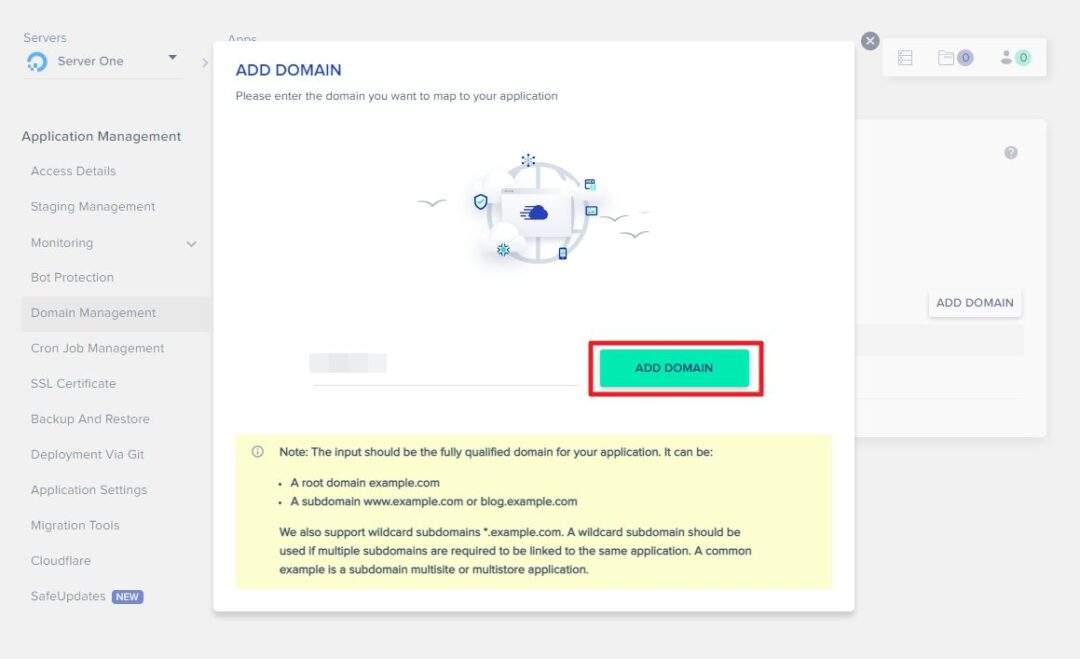 9. On the domain you just added, click Make Primary.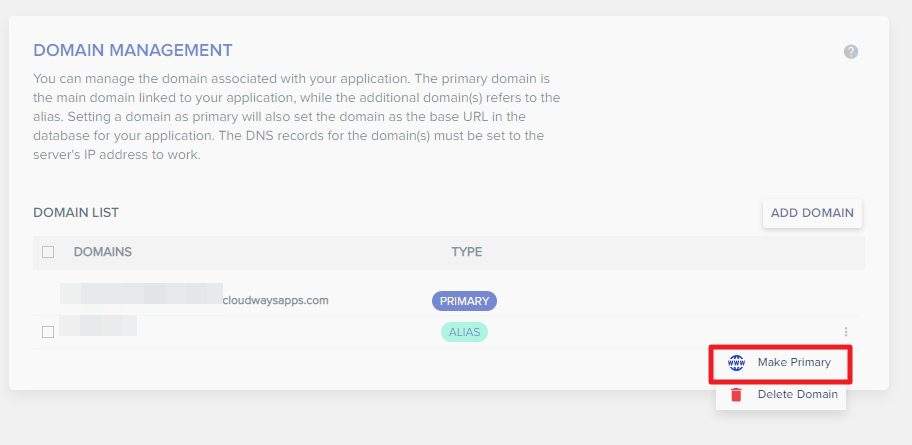 10. Click Set as Primary. This process should only take a few seconds.

We are almost done. But don't try visiting the website just yet. We need to point the website to the new IP address as I hinted earlier.
Step three: Pointing domain to the new server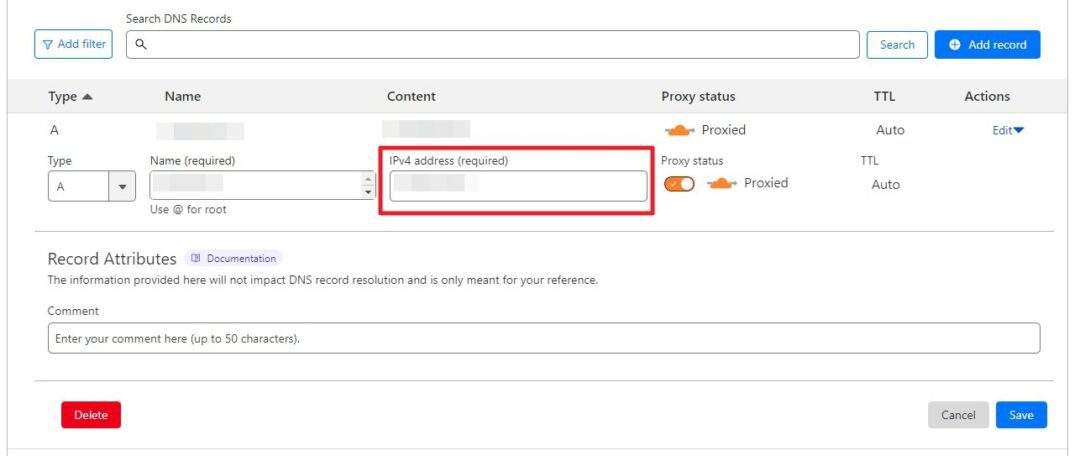 Go to your domain provider and change the old IP address of your website's domain to the Public IP of the new server. Sometimes, there are multiple records that need to be replaced.
Depending on your DNS manager, the propagation process can take up to 48 hours. But in normal circumstances, it's generally just a few hours. If you are using Cloudways, the IP propagation is just a few seconds, almost instantaneous!
After everything is finished; the website has been moved and the domain is pointed to the new server, you may delete the old website. Cloudways will keep the backup for 15 days just in case you need it back.
That's it, I hope you find this guide helpful.