The on-screen keyboard or sometimes called virtual keyboard is often used when the physical keyboard is not available or broken. It's also very helpful for people with disability where a virtual typing screen can be much easier to use.
Some Chromebook models come with a touchscreen display, making an on-screen keyboard a good input alternative when the keyboard is detached. But even if your device doesn't have a touchscreen, you may still type with the help of mouse clicks.
The on-screen keyboard won't appear right away unless you are running tablet mode. We can add a shortcut on the shelf where it would call the virtual keyboard anytime we needed it.
How to enable the on-screen keyboard on a Chromebook
1. Open your Chromebook, then click the clock icon in the bottom right corner.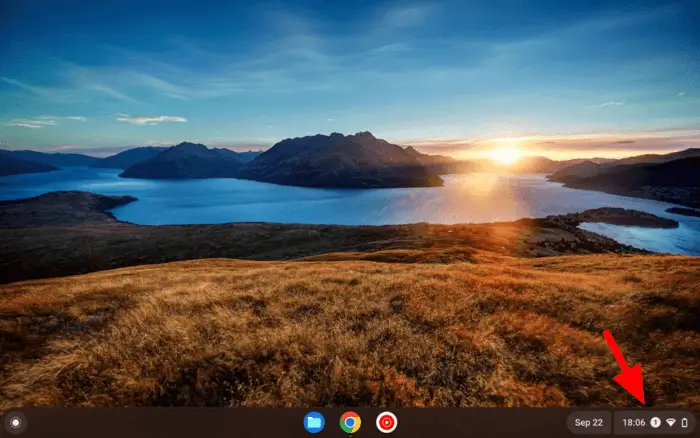 2. Select Settings.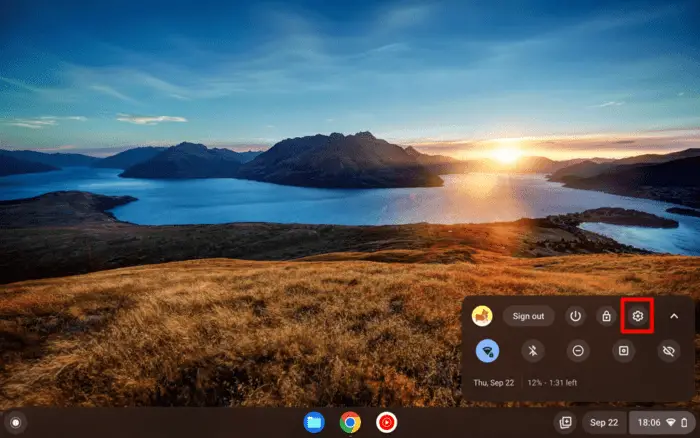 3. Look at the left menu. Click Advanced, then go to Accessibility.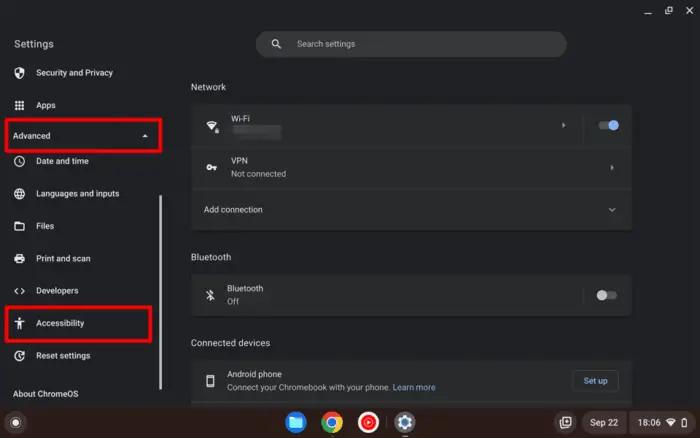 4. Now, open Manage accessibility features.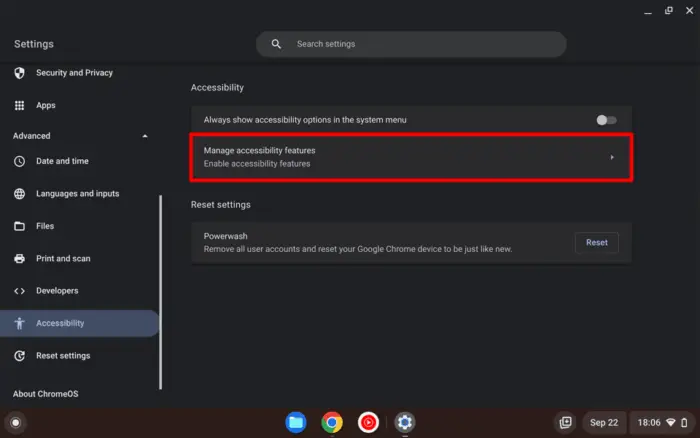 5. Here, you can Enable on-screen keyboard.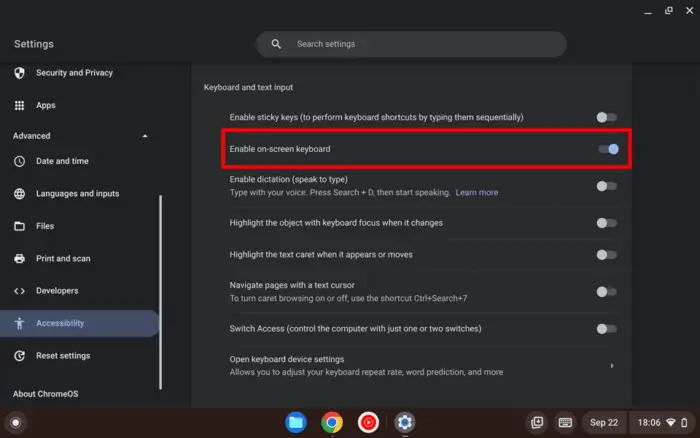 6. You would notice the keyboard icon would pop up on the shelf.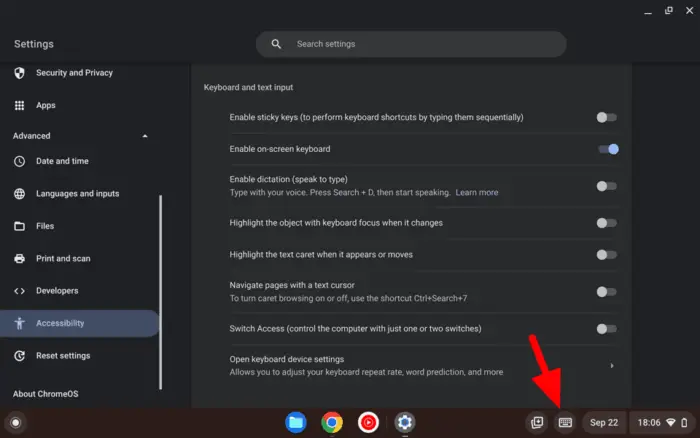 7. Try to type on something. The on-screen keyboard should appear. Or you may have to call it manually through the keyboard icon.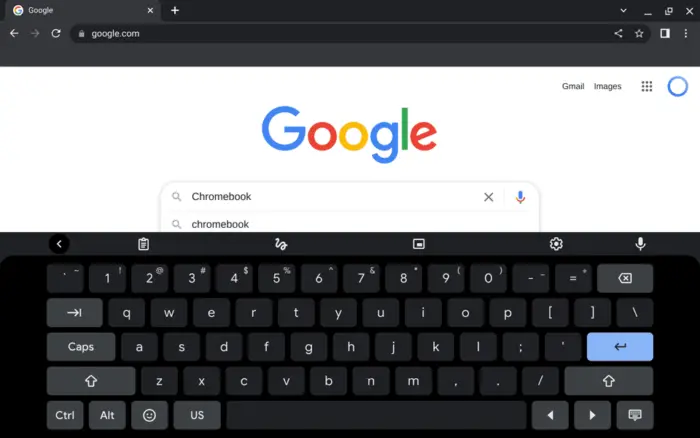 8. When you are done typing, you can tap on this icon to close it down.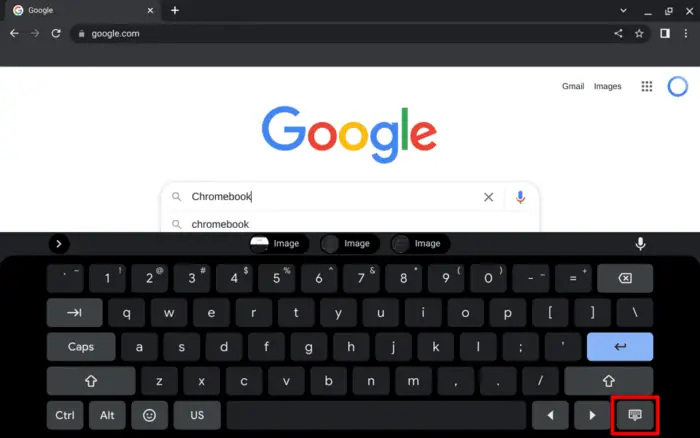 A few menus on the on-screen keyboard
The ChromeOS' on-screen keyboard shares similar features as Google Keyboard you'd find on a typical Android phone. Here's the summary of the keyboard menus.

Clipboard: Several pieces of content you copied before would appear here. It can store text, images, and screenshots.
Scribble: You can write a letter with a stylus pen or finger and the keyboard would transcript your handwritten scribble automatically.
One-hand mode: Chromebook screens can be massive. Use this feature to enable a one-hand typing experience.
Keyboard settings: Configure various aspects of the virtual keyboard through this menu.
Voice typing: Use your voice instead of manually typing.
Additionally, the keyboard may hide these menus and shows recently copied items instead. It more or less behaves like the on-screen keyboard on Android phones.