A decade has passed, but Euro Truck Simulator 2 (ETS2) is still being actively played. This encourages the developer of the game, SCS Software, to add fixes and features to the game over time. Not to mention new DLCs for cosmetics and map expansions.
To get the best of ETS2, you must keep the game up to date with the newest iteration. Thankfully, the truck driving simulator game currently nests on Steam, making updating the content easier and automatic.
But in case you missed an update or two, here's how to perform an update on Euro Truck Simulator 2 from Steam.
Note: If you are using mods, please be aware that some of them may not necessarily be compatible with a different version of the game. Consider postponing updates if you are unsure about the mods' compatibility.
How to update ETS2
1. Launch Steam Client on your computer device.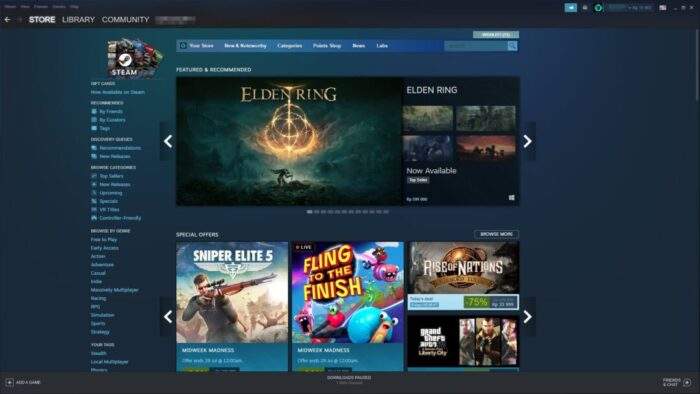 2. Navigate to Library.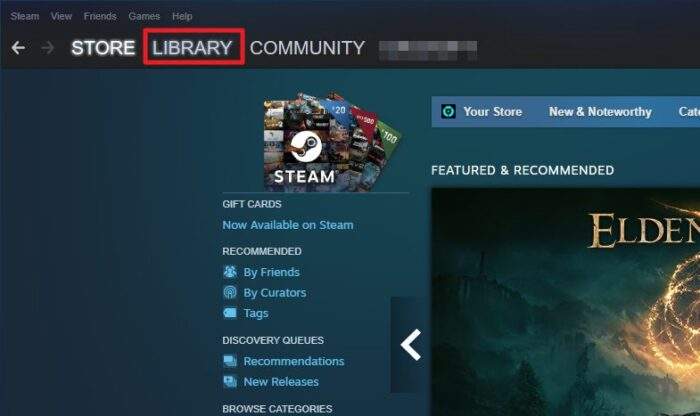 3. Go to Euro Truck Simulator 2 and hit Update.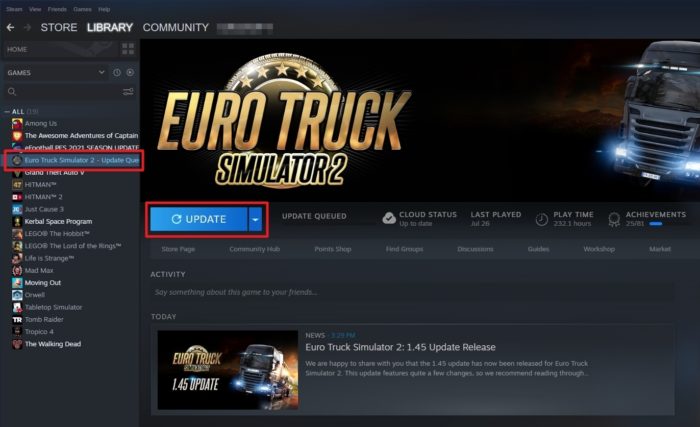 4. The game is now updating. In the meantime, you can read about the changes in the news section.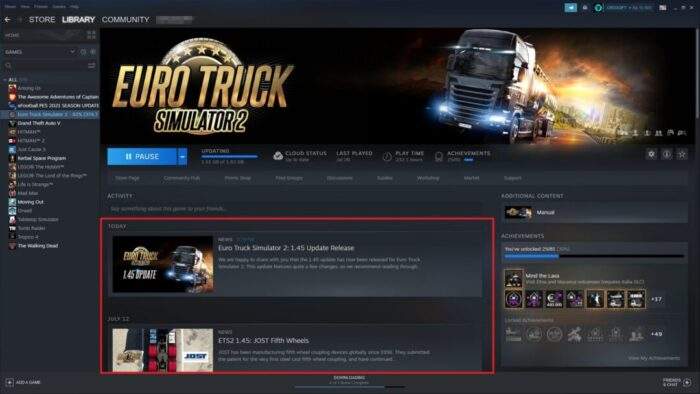 5. Once the update is finished, you can Play ETS2.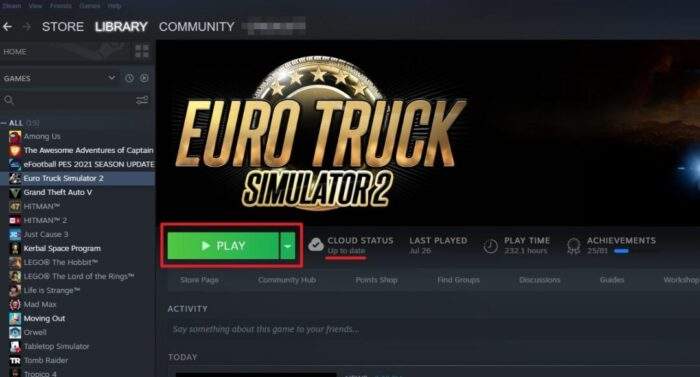 If everything is running smoothly without a hiccup, then you are in luck. However, players with dozens of mods installed might see an error screen like this:
Due to incompatible mods, ETS2 may stop you from playing. You can try to load the save file anyway and see where it is going, although success is not guaranteed.
Alternatively, you may want to stay on a previous version of the game where all the mods are working properly. Here's how to roll back your ETS2 version.
How to downgrade ETS2
1. Go to Steam Library, then right-click on Euro Truck Simulator 2. Select Properties…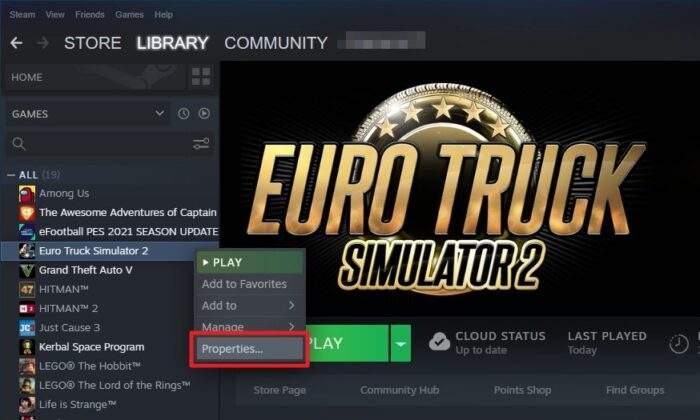 2. Click Betas and click the dropdown menu.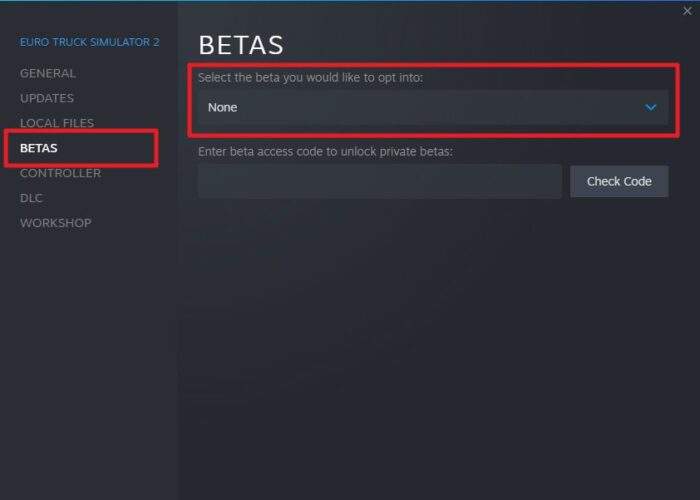 3. Select the older game version you wish to install. For example, I recently upgraded to 1.45 and wanted to go back to 1.44.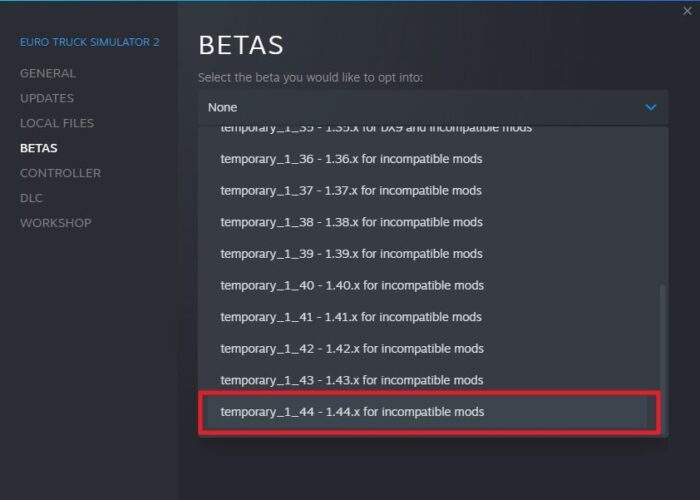 4. Now, you can just close the window.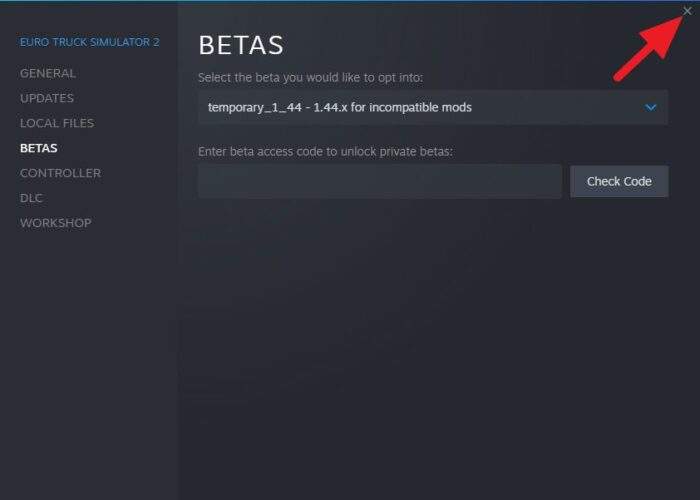 5. ETS2 is downloading the installation package. You can play the game right after it is finished.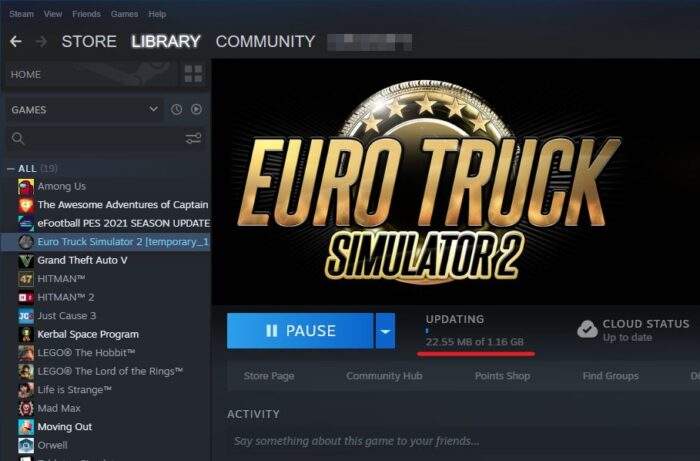 If you downgraded the game this way, it will stay at this version and prevent it from performing auto updates. This can be a clever workaround if your mods' authors are rather slow to keep pace (looking at you TruckersMP).